O caminho para um gerenciamento de incidentes melhor começa aqui
Browse topics
Respond
Resolve
Learn
More resources
Incident communication templates and examples
Communication templates are one of the most helpful tools during an incident. In the heat of a service outage, the response team is under a lot of pressure and every second counts. Sitting down to a blank page to figure out how to update customers is a lot harder than it seems. We recommend using some boilerplate language to get started.
Be sure to update the placeholder sections before posting. And don't be afraid to add, edit, or delete pieces of these copy to make them yours.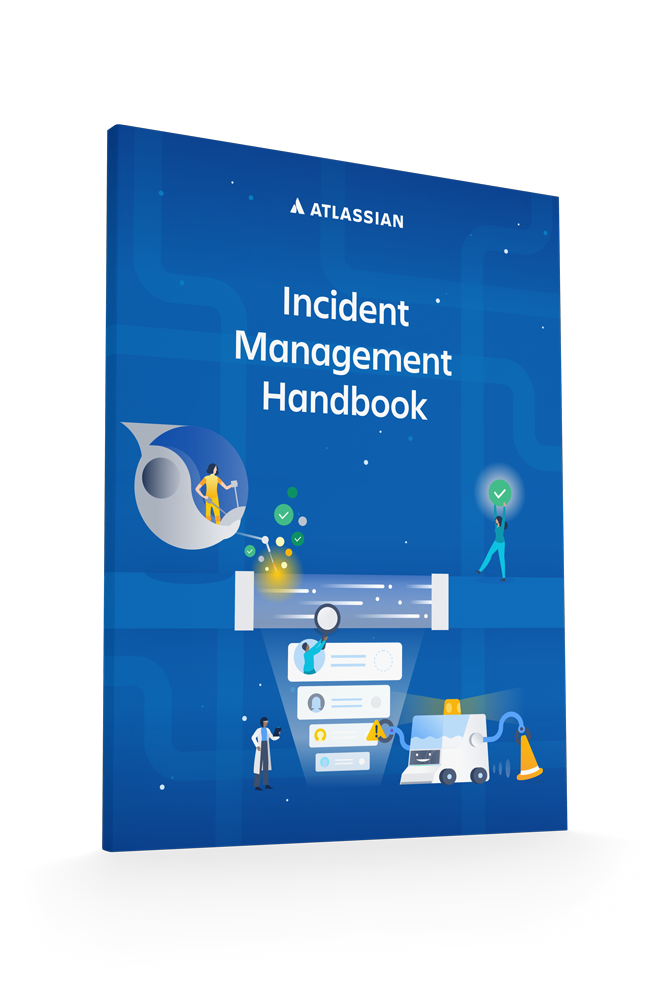 Get Atlassian's incident management handbook
Learn all the tools and techniques Atlassian uses to manage major incidents.
Tutorial
Learn incident communication with Statuspage
In this tutorial, we'll show you how to use incident templates to communicate effectively during outages. Adaptable to many types of service interruption.
Read this tutorial
Up next
O que é resposta a incidentes? 7 etapas
A resposta a incidentes é o processo de uma empresa para reagir a ameaças de TI, como ataques cibernéticos, violação de segurança e tempo de inatividade do servidor. Saiba mais sobre o processo.
Read this article