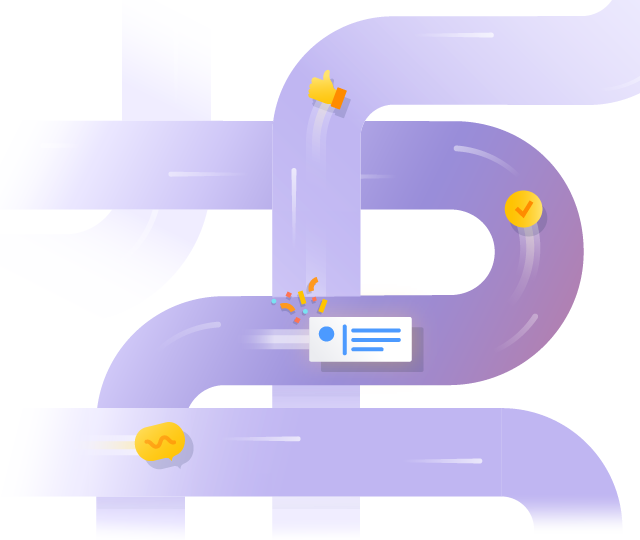 Slack-first ticketing for modern teams
Create and answer tickets directly in Slack. Triage requests, automate workflows, and resolve requests faster.
OVER 5M REQUESTs TRACKED AND COUNTING
Meet your team where they already work with a lightweight, easy-to-use help desk
Turn messages into tickets
Use a simple emoji reaction to turn any Slack message into a trackable ticket.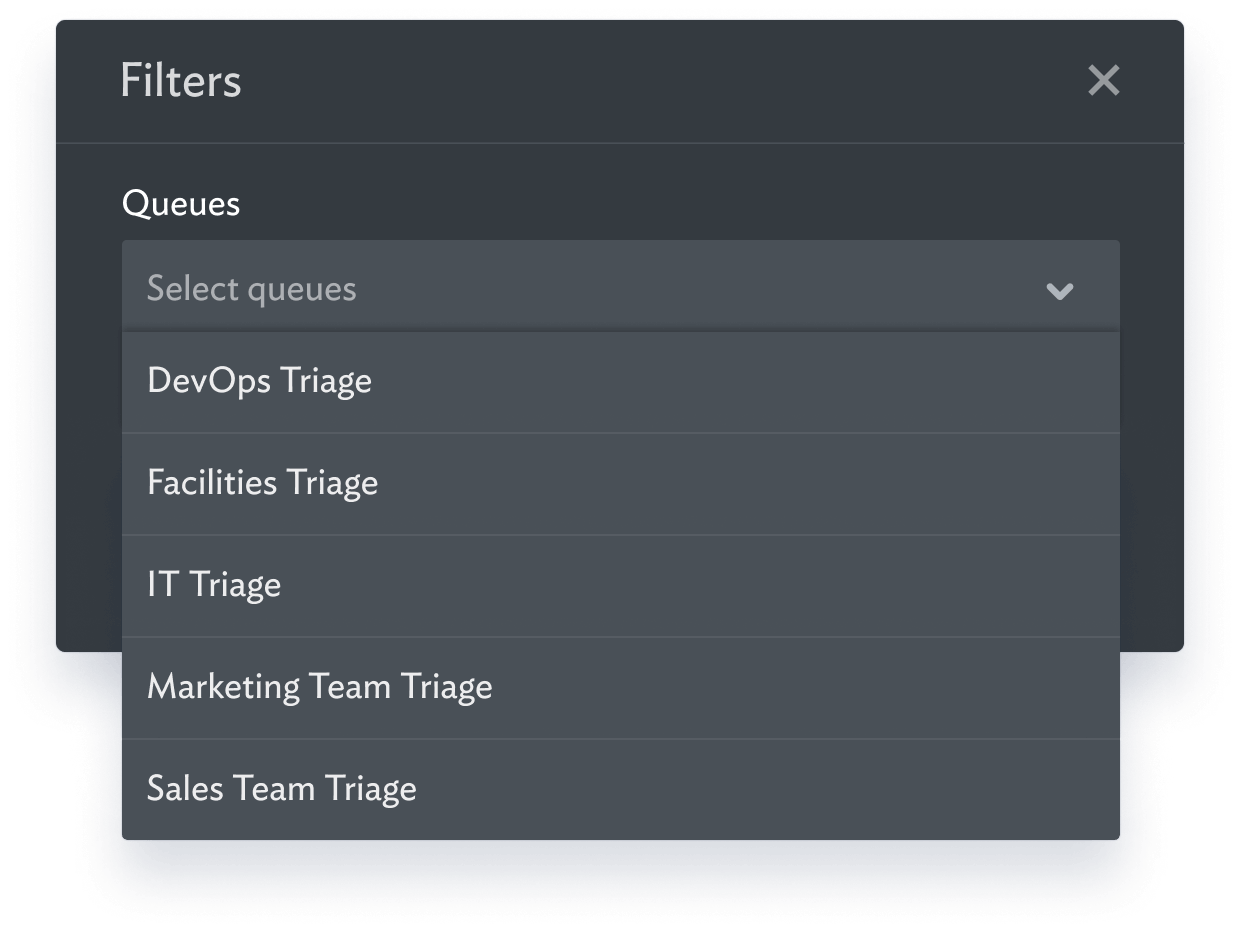 Dedicated web interface
View and manage ticket queues, create custom forms, and report on key metrics from a web interface.
Submit forms in Slack
Categorize requests and route tickets. Customize required fields and only show forms in relevant channels.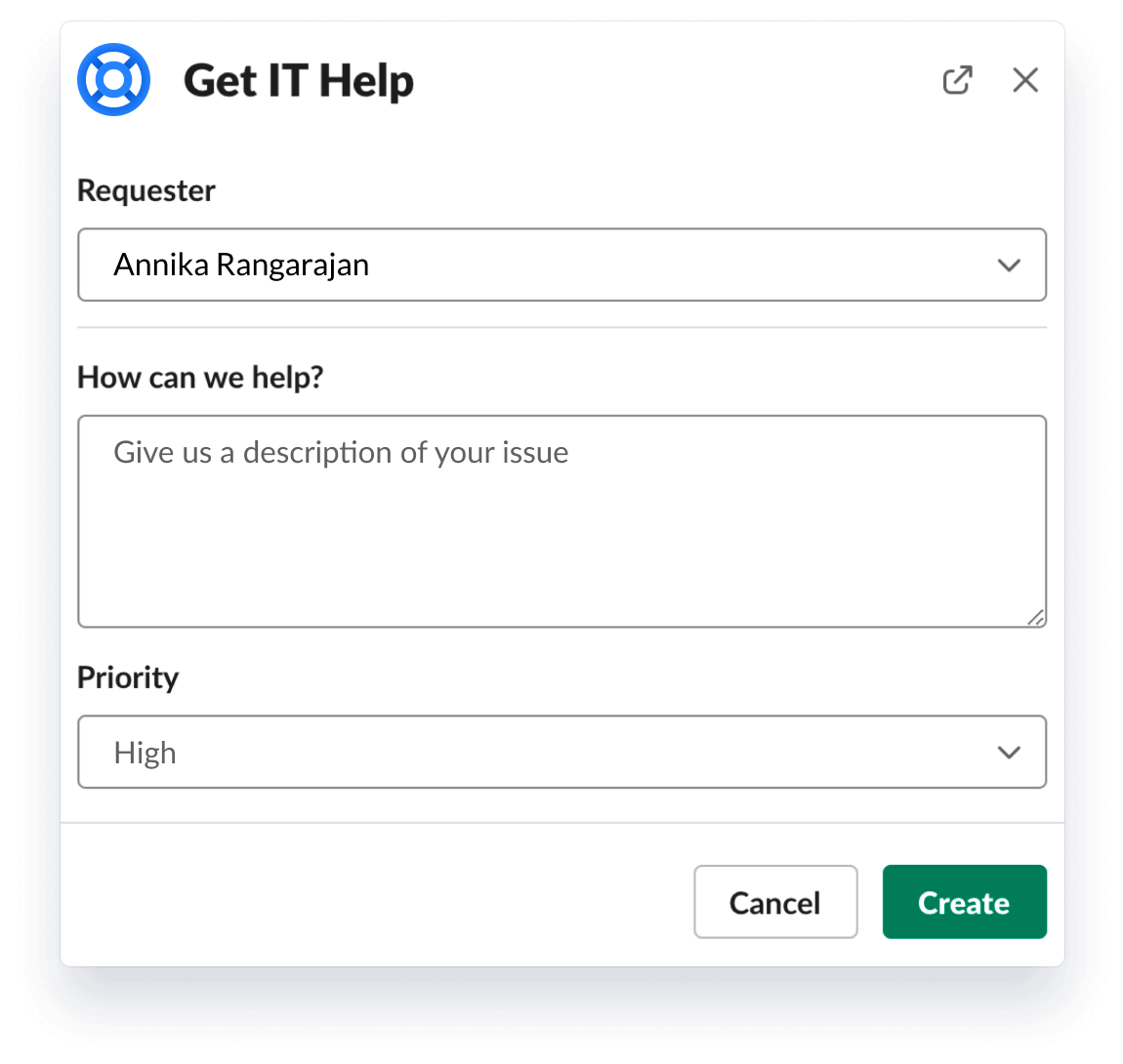 The second I saw it (Halp), I said where do I sign? How do we get this, because this is exactly what I want to do. This is the tool I've been wanting since my first day at Slack"
Josh Senick, Senior Manager, Business Technology Operations, Slack
Highlights
The benefits of conversational ticketing
Halp is a modern, lightweight help desk for humans who love Slack and Microsoft Teams.
Automate your day with powerful workflows
Use our workflow engine to automate actions based on ticket fields, forms, keywords, replies, and more.
Actionable reporting on team performance
Measure ticket volume, response/resolution times, and agent performance.
Get notified about ticket updates directly via chat
Track ticket progress and update end-users and agents directly in Slack or Teams to ensure fast resolution.
Capture & answer email based tickets
Manage tickets submitted via both email and chat all in one centralized place.
Loop in key stakeholders to streamline approvals
Add outside collaborators to a ticket so they can see its history and easily reply for quick approvals.
Manage and search tickets in your tool of choice
View ticket lists and history, manage admin settings, and reply from an easy to use web interface.
Customize fields, statuses, and forms
Streamline operations with easily customizable settings that fit your team's individual needs.
Improve response times and customer satisfaction
Meet your employees where they already work and automate repetitive tasks to handle requests quickly.
Empower any team to manage their own requests
Set up queues and route tickets to different teams within your organization.
Use Cases
Made for IT and business teams
IT Ops
Make it easier for employees to submit tickets. Triage directly in Slack or Microsoft Teams.
Sales Ops
Automate tedious deal desk tasks and coast through quarter-end.
Customer Success
Build relationships with your best customers directly in Slack. 
People Ops
Turn DMs and cluttered channels into reportable and manageable HR requests with privacy in mind.
Integrations
Works standalone or integrates with the systems your team already uses
Don't have a ticketing system? Use Halp's powerful ticketing platform on its own.
2-way sync comments, fields, and forms with multiple Jira projects.
2-way sync comments, fields, and forms with Zendesk tickets.