The marketing journey is perilous. Remove roadblocks with Atlassian.
Taking a campaign from concept to launch requires several steps. Atlassian tools help by keeping everyone up-to-date and on pace along the road to success.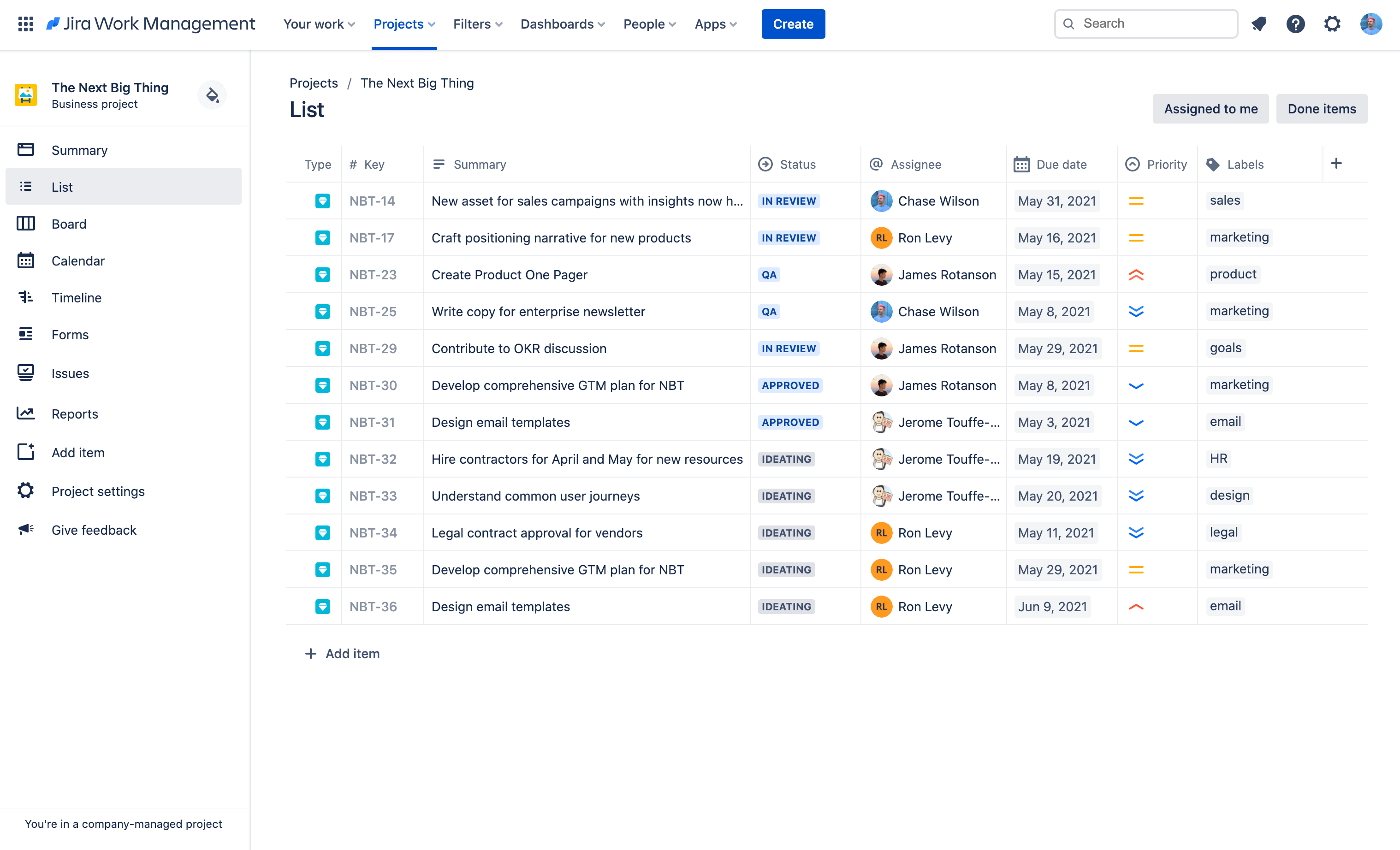 Get everything set
The path from inspiration to realization of your marketing initiatives requires organized teamwork. Jira Work Management keeps your team informed every step of the way.
"Our Marketing Operations team coordinates campaigns with many internal stakeholders. With Jira, our team is able to manage all aspects of the campaign, from development to delivery, and get real-time status updates."
— Michael Kuhl
Bring it all together
Confluence is the place where your team and your stakeholders come together to create, organize, and confirm plans. Easily link together data from multiple systems so you can keep content and context in the same place.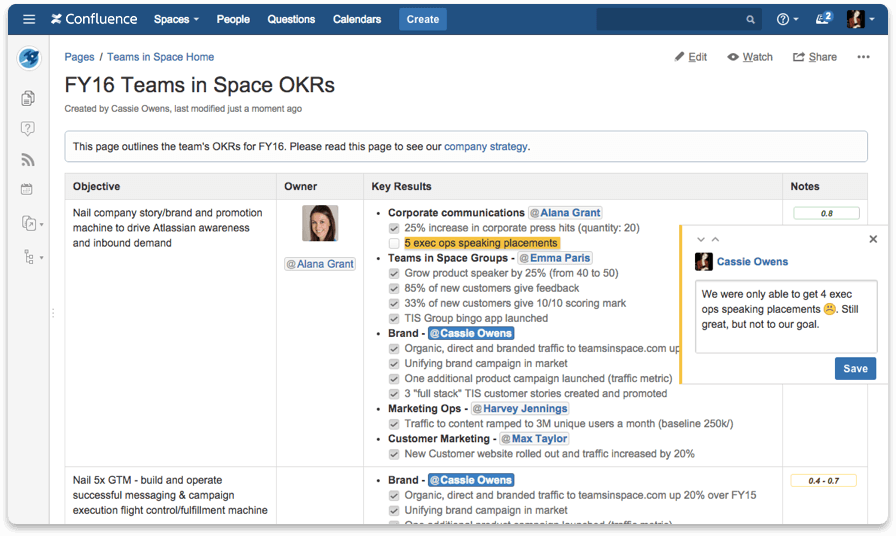 "We are using Confluence and Jira to build an agile Marketing team" —Ilya Chorny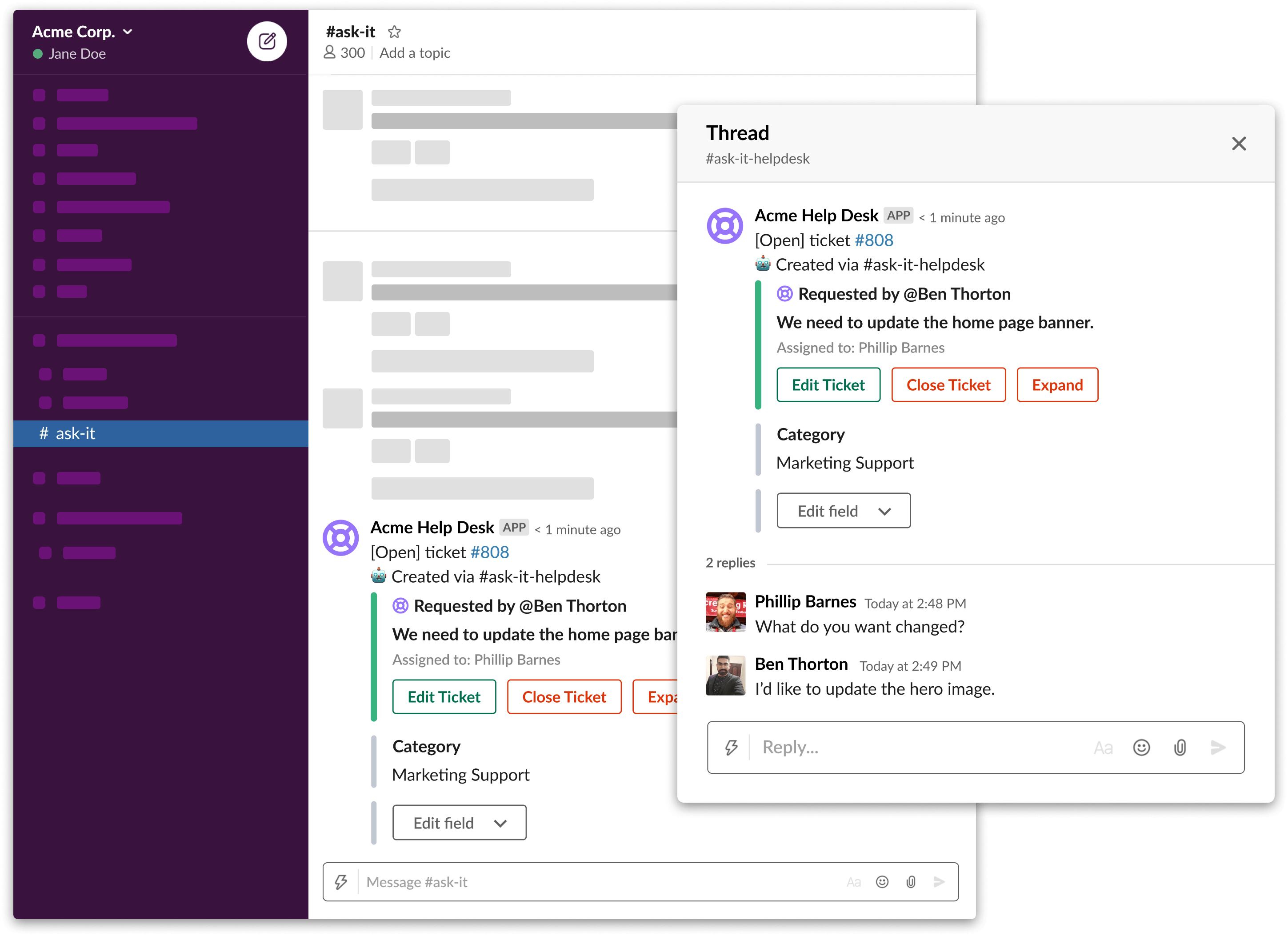 Capture, track and manage Marketing requests
Receiving a flurry of request in Slack or MS Teams with no real way to capture or report on your work load? By adding Halp to your conversational work platform you capture requests where they start, track their progress, and report on work management data. Halp is a help desk ticketing system that reduces context flipping, increase productivity, and make for happier employees.
"The second I saw it(Halp), I said where do I sign? How do we get this, because this is exactly what I want to do. This is the tool I've been wanting since my first day at Slack" - Josh Senick, Senior Manager, Business Technology Operations
Integrate, automate, customize
The Atlassian Marketplace has hundreds of integrations, plug-ins, and add-ons that centralize all your planning,
tracking, and measurement with tools that will make your CMO smile. Integrate with powerful, easy-to-use diagramming
tools to visually share ideas. Automate notifications from Wordpress to keep track of when posts need to be reviewed,
published, or when a comment appears. Customize email workflows to track and manage drafts, design
elements, approvals, edits, tests, tracking, archives. And so much more.