Atlassian + Slack
Together, Atlassian and Slack are committed to building deep and powerful integrations that enable teams to collaborate and iterate quickly. We provide tools that empower teams to stay aligned and efficient in order to unlock the power of creativity and deliver first-class results.

Rich notifications
Keep everyone in sync, everywhere with updates on tasks, stories, and requests from your channels.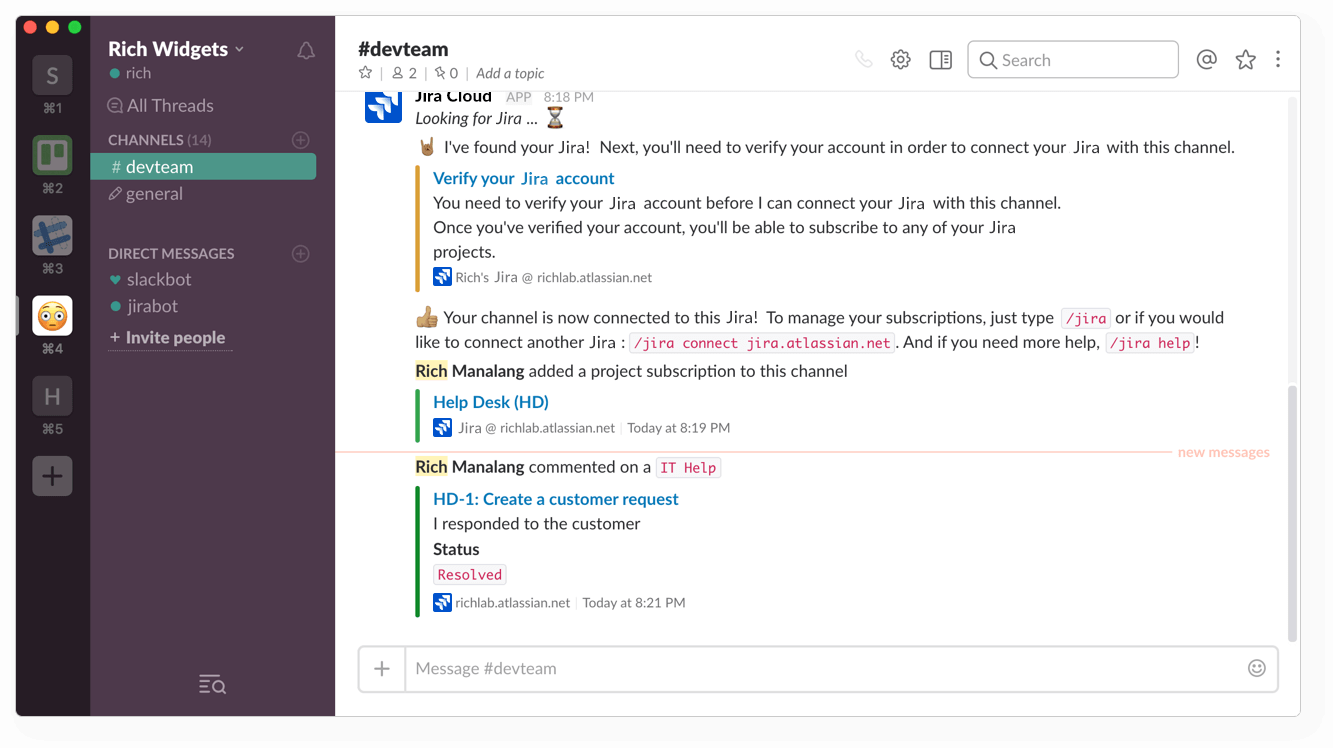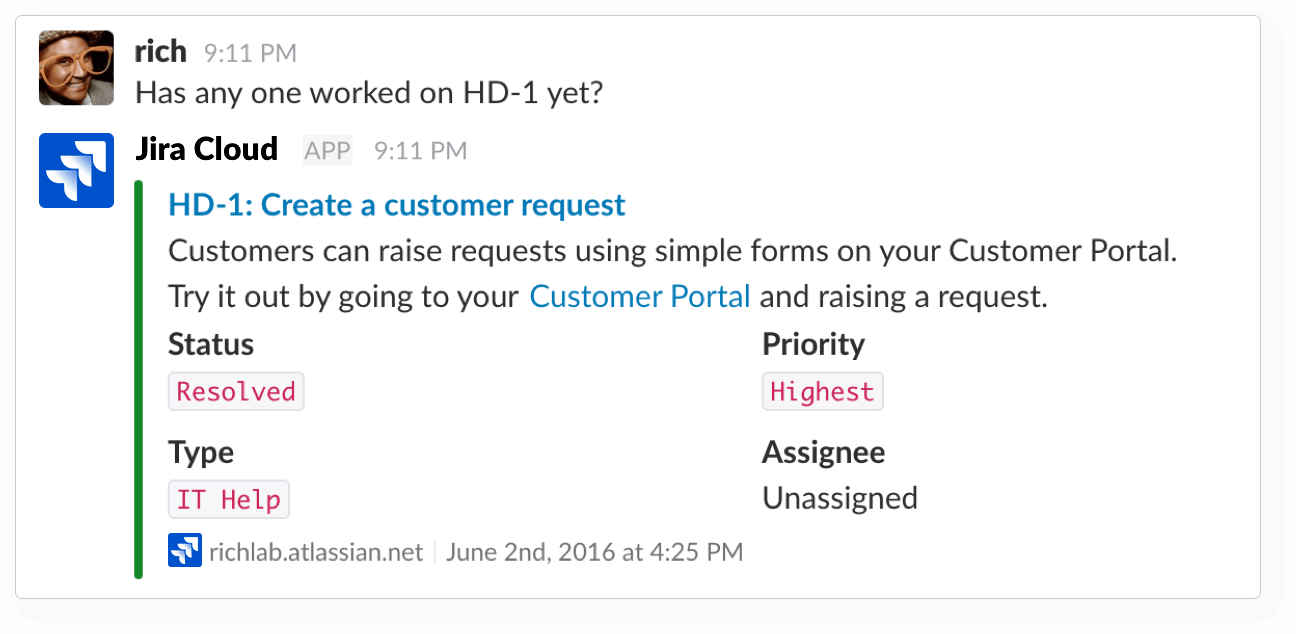 Issue previews
Mention an issue key and @jira will fetch the key details to keep you focused on the conversation.
Simple filtering
Select channels, projects, issue types, and more so you have control over the signal to noise ratio.

Quit the tab tango
Add new Trello cards to boards directly from Slack without needing to hop through the app-switching hoop.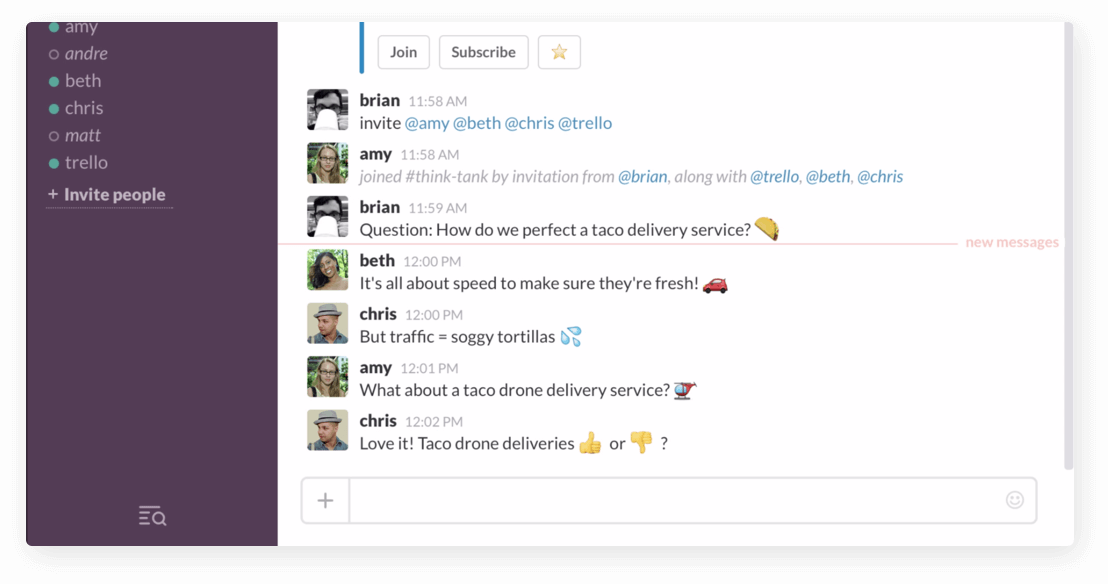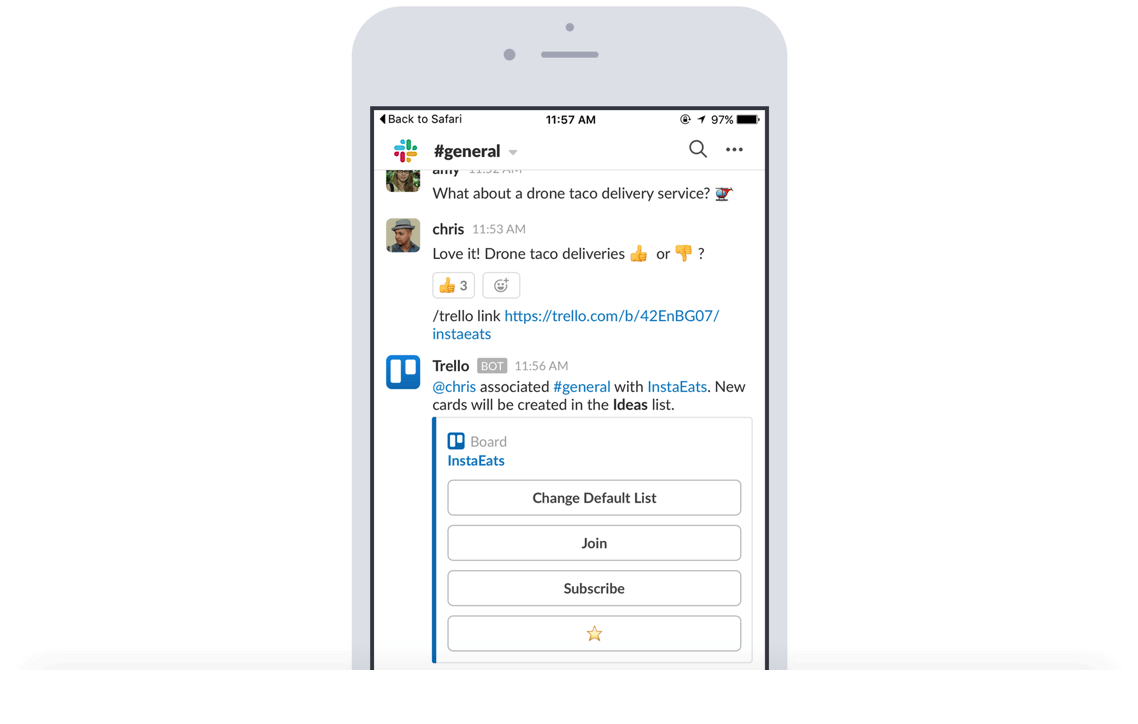 Easy on the eyes insights
Paste a Trello link into a Slack channel to automatically display key insights like members, descriptions, comments, and more.
Steer the ship from Slack
Attach conversations from Slack to Trello cards, change due dates, join cards & boards, and subscribe to cards.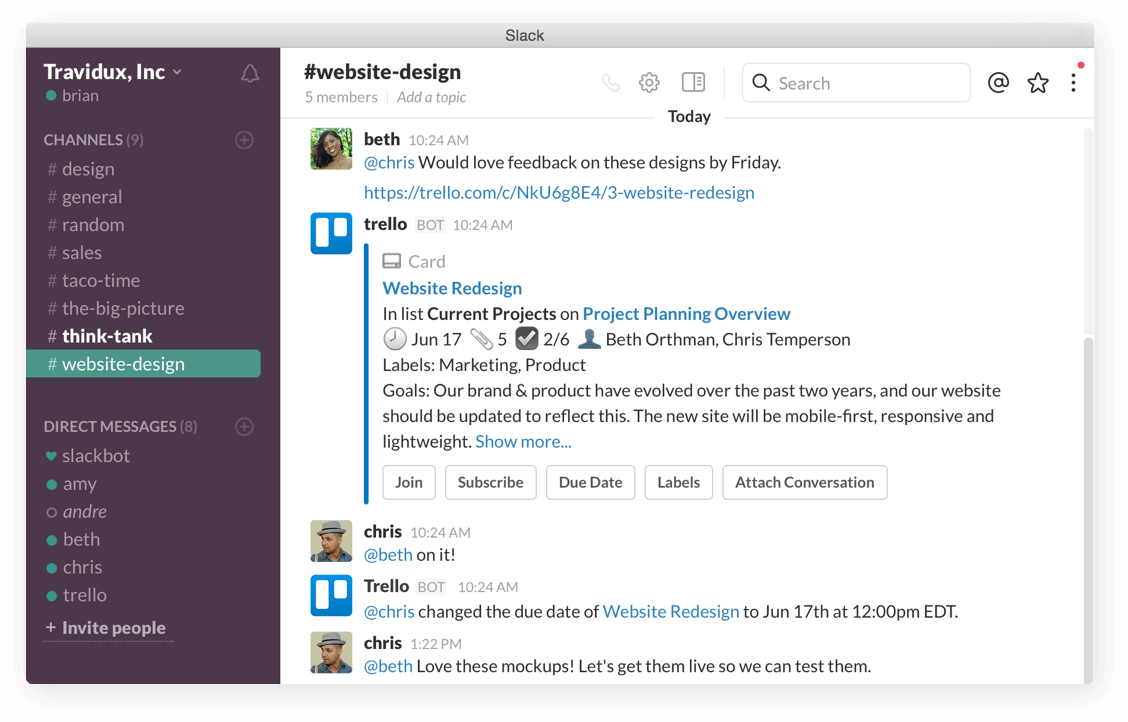 Get started
Take team collaboration out of isolation. Trello and Slack just work better together. Learn more.

Nudge teammates
Send friendly nudges to teammates about missing approvals on pull requests.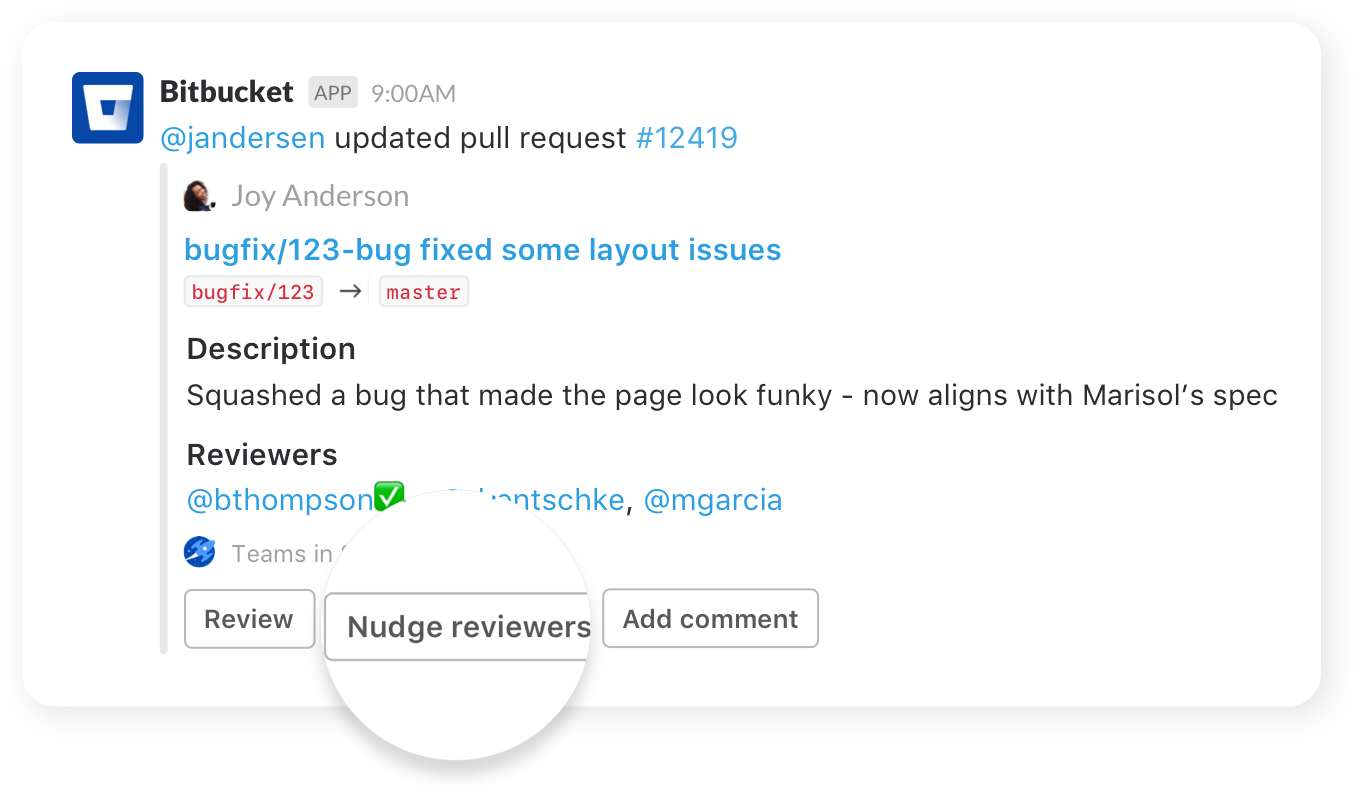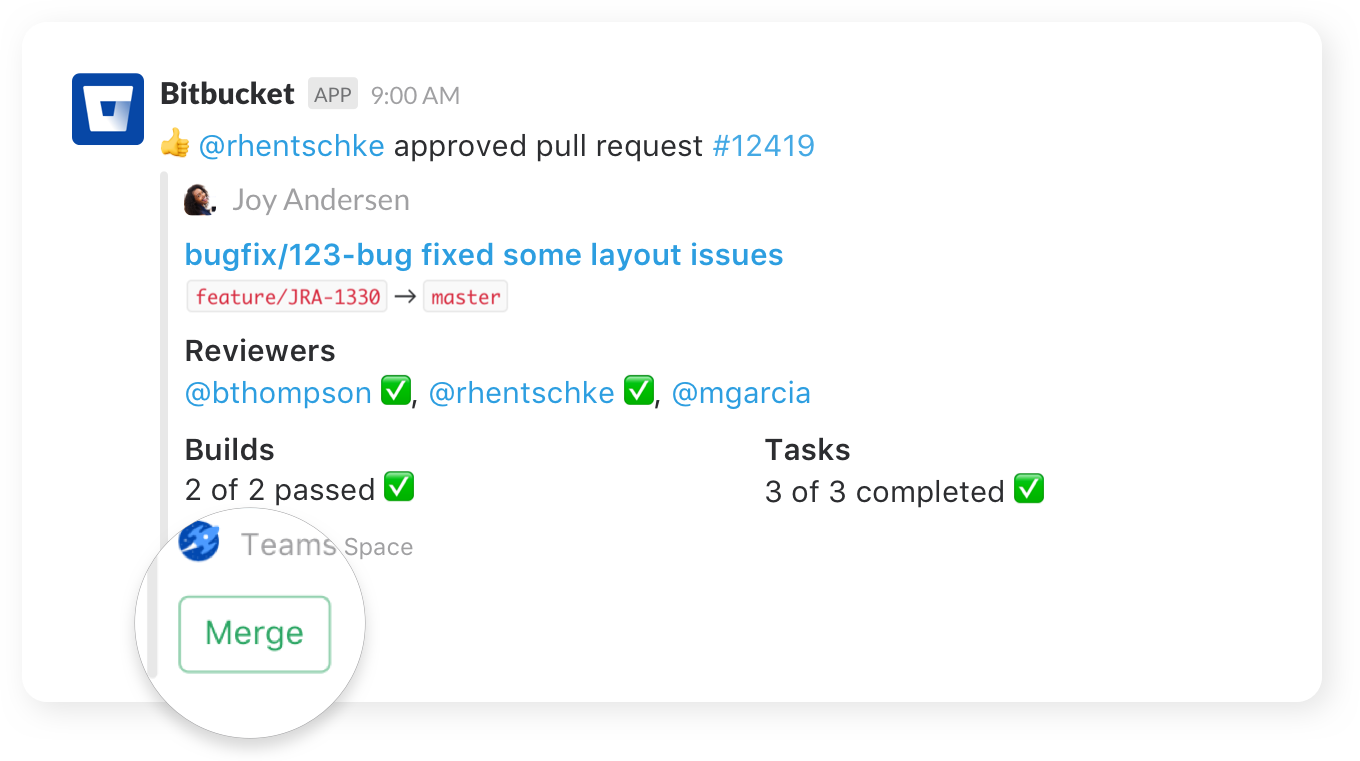 Take action
Create, merge, and comment on a pull request, or re-run a failed build, all without leaving your channel.
Share code
Share code examples, or indicate areas that need a particular change, with inline code snippets.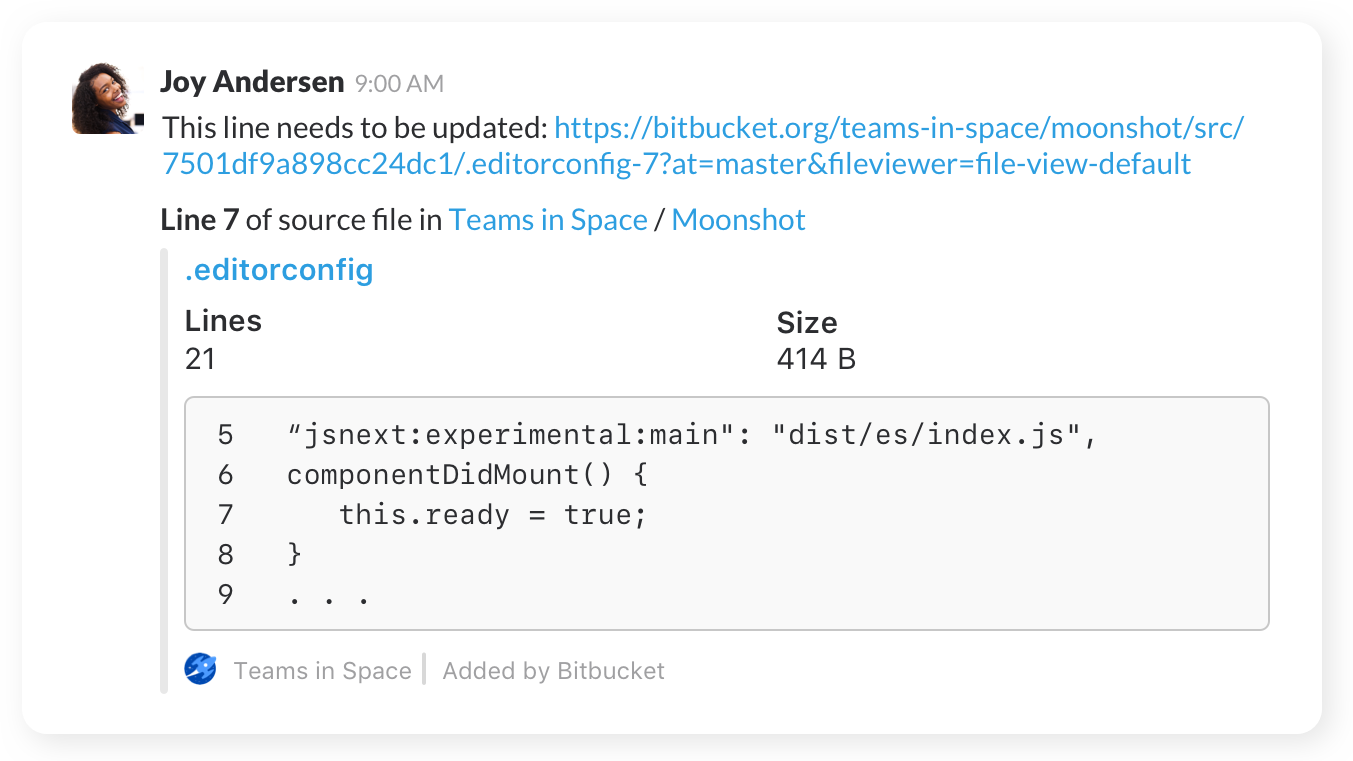 Get started
Once you've added the app to Slack, navigate to your repository's settings, click on "Chat notifications" to configure your notification preferences. Learn more.

Fine-tune notifications
Customize and receive granular notifications to stay on top of changes across your spaces, pages (even child pages!), and blogs.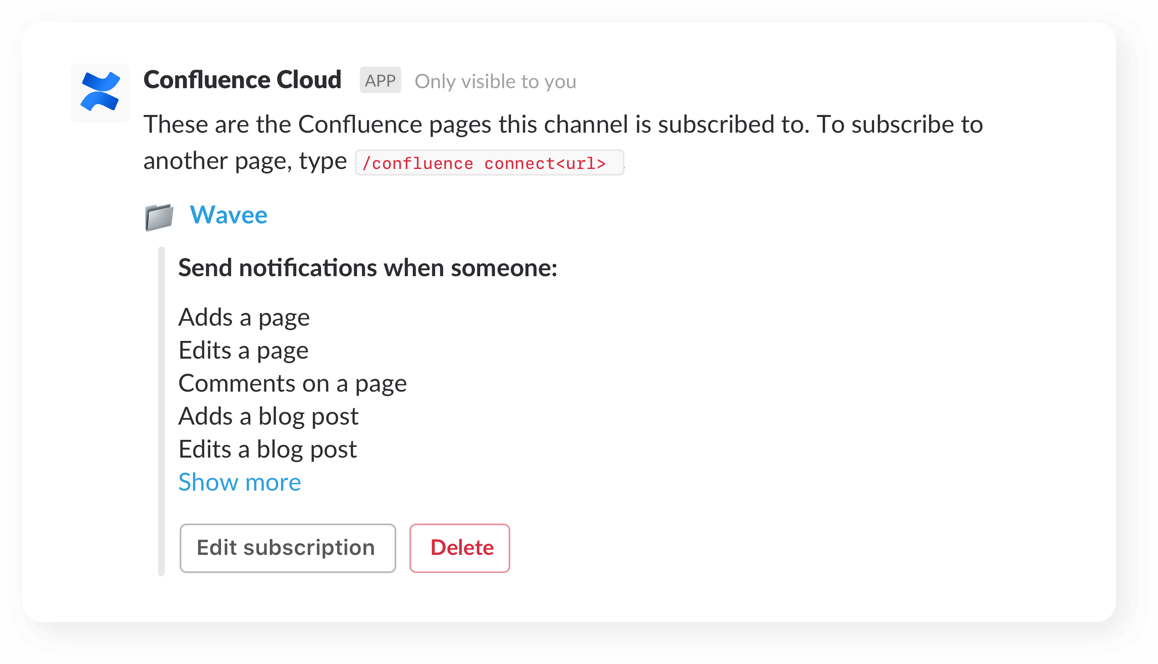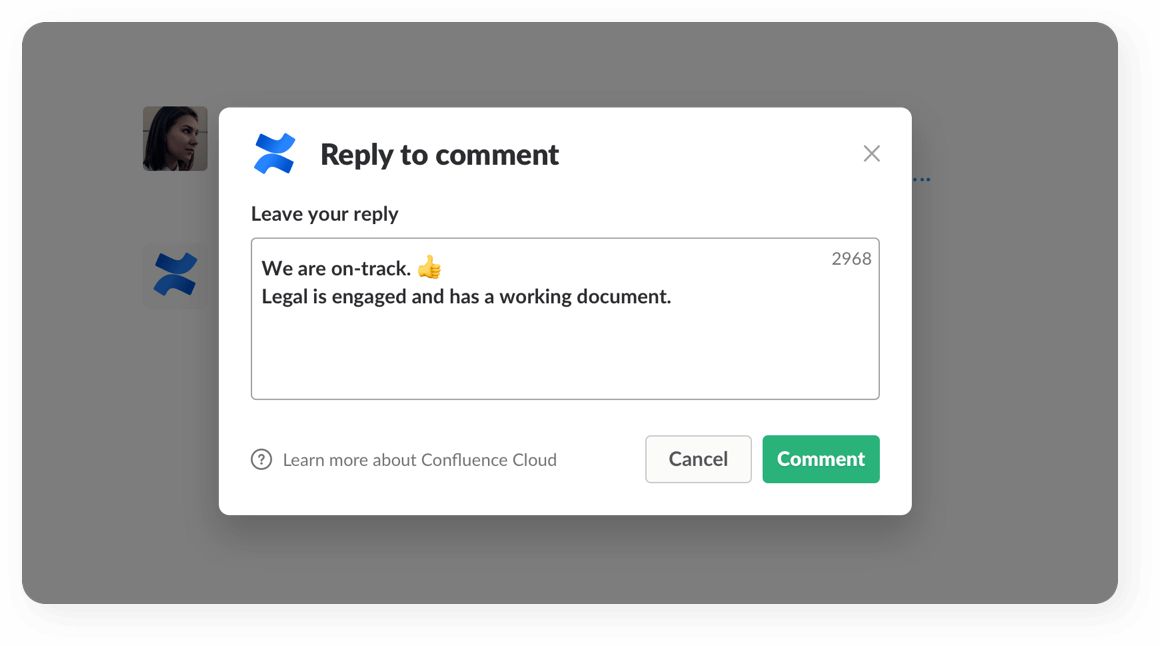 Interact with content
Take action on content such as replying to a comment or liking a page without ever leaving Slack.
Preview your work
See link previews of pages, blogs and comments when you share them with your team in your channel.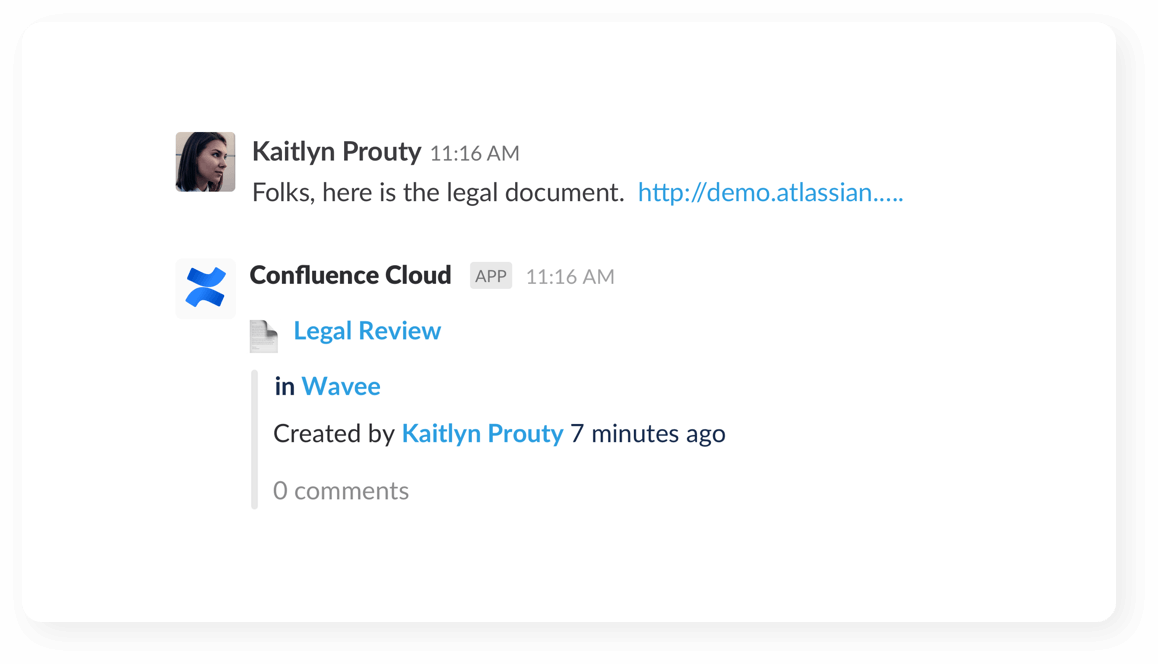 Get started
Have one place to stay on top of all of your work in Confluence, straight from within Slack. Learn more.
How InVision centralized their tools and scaled their remote team with Atlassian and Slack
How SoFi transformed its cross-functional collaboration with Atlassian + Slack     
Discover how to build and ship better and faster using the Jira for Slack integration