One place for all your team's work
Spend less time hunting things down and more time making things happen. Organize your work, create documents, and discuss everything in one place.
Create
Create anything your team needs - meeting notes, product requirements, knowledge base articles - on the web so everyone can contribute.
Discuss
Give feedback on any Confluence page or file with inline and pinned comments. No more ridiculous file_names_with_dates.doc or messy track changes.
Centralize
Capture all the information that's scattered among email inboxes and countless apps in the same place.
Organize
Give every team, project, or department its own space to store work. Confluence keeps everything organized and accessible.
Confluence + JIRA Software = Better Products
Connect with JIRA Software and give everyone transparency between the issues tracked in JIRA and related content in Confluence — product requirements, project reports, roadmaps, and more.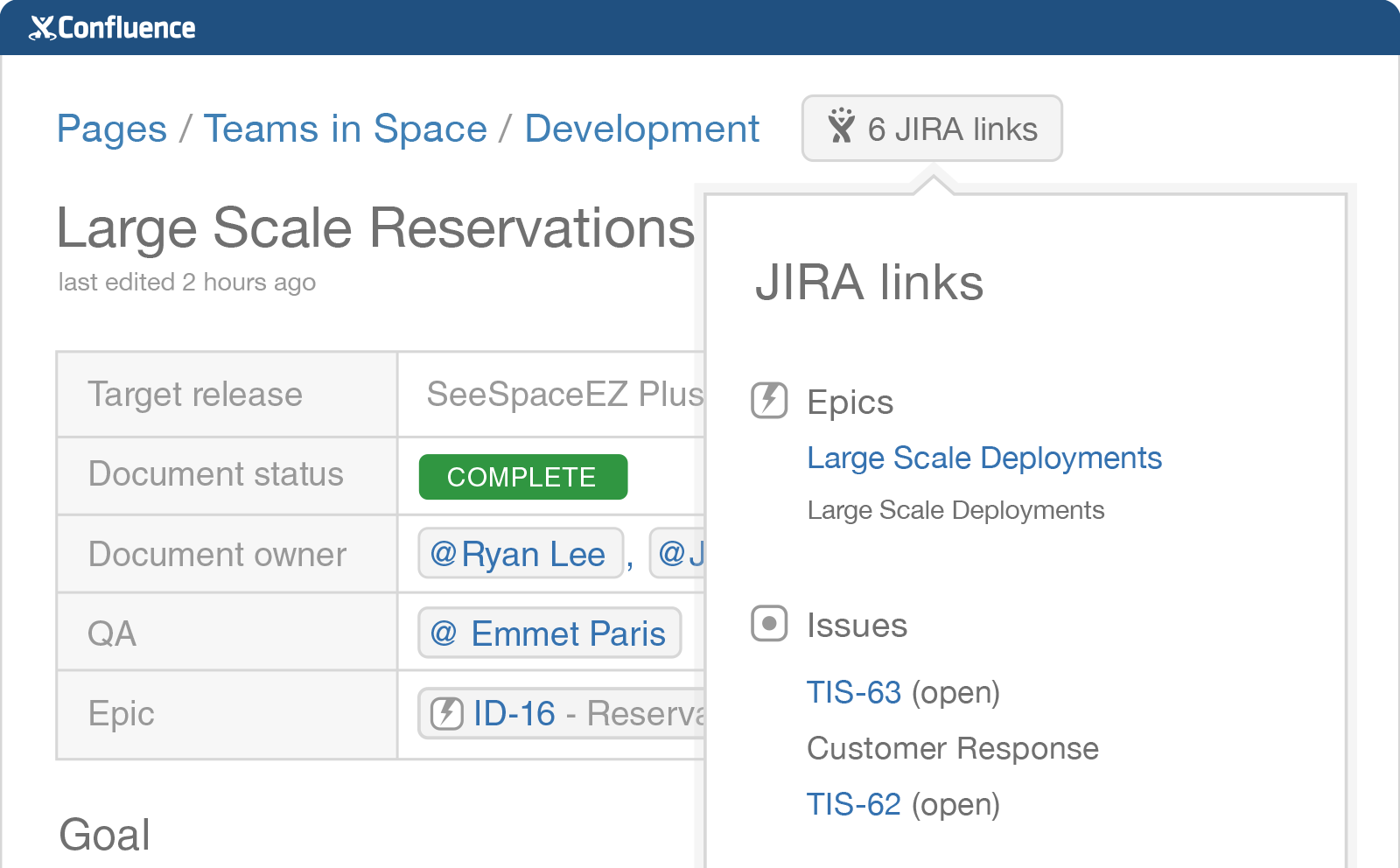 Best practices, out of the box
We've laid the foundation for your basic needs with these templates to get you started. Skip straight to the important part, getting work done.
Product requirements
Create dynamic requirements docs that link to JIRA so everyone has full details.
Meeting notes
Have more productive meetings with a clear agenda and tasks for follow-up action items.
File lists
Organize and share the files you need for your projects in one spot.
How-to articles
Help your IT team document solutions and provide step-by-step support.
Enhance Confluence with add-ons
Extend Confluence to fit your needs with custom themes, diagramming tools, workflow management solutions, and hundreds of other add-ons in the Atlassian Marketplace.
Confluence for iOS
Track team activity, give feedback, and stay in sync between mobile and desktop. Introducing working from anywhere.
Learn more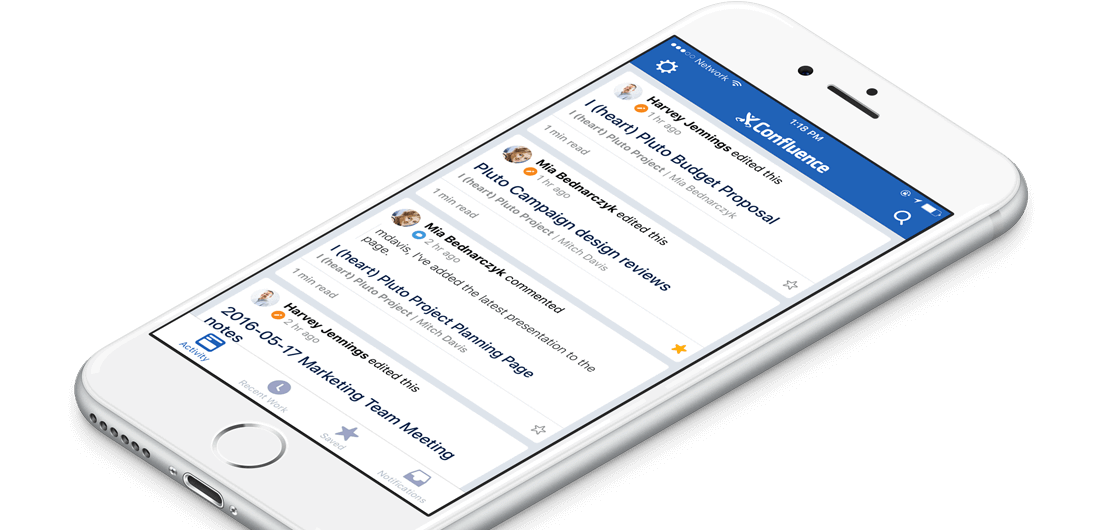 Try Confluence, free for 7 days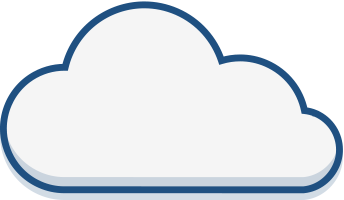 Simple plans hosted in the cloud
Collaborate with ease
Whether you're a small team, or using it across your organization, Confluence helps you work better together.
Collaboration
Create, share, and discuss your team's files and documents in one place that's accessible anywhere by employees.
Knowledge management
Full search capabilities, automatic versioning, and robust permissions make it easy to capture the tacit knowledge that's often trapped in email and shared network drives.
Social intranet
Give every team, project, or department its own space to organize work. Share important company news with blogs, and keep teams connected with @mentions, and likes.
Knowledge base
Set up a fully functional knowledge base space in a few clicks and quickly document solutions to known issues with the bundled how-to and troubleshooting article templates.
Document management
Share PDFs, Office docs, images, and more in Confluence. Automatic versioning, instant previews, full-text search, and pinned comments make it easy to manage your files.
Technical writing
Collaboratively author, track changes, organize and structure, restrict editing, and import or export in a variety of formats – PDF, DocBook XML, Word, HTML, and more.