Marketing Campaign template
Plan and track your marketing campaign tasks and deadlines through to execution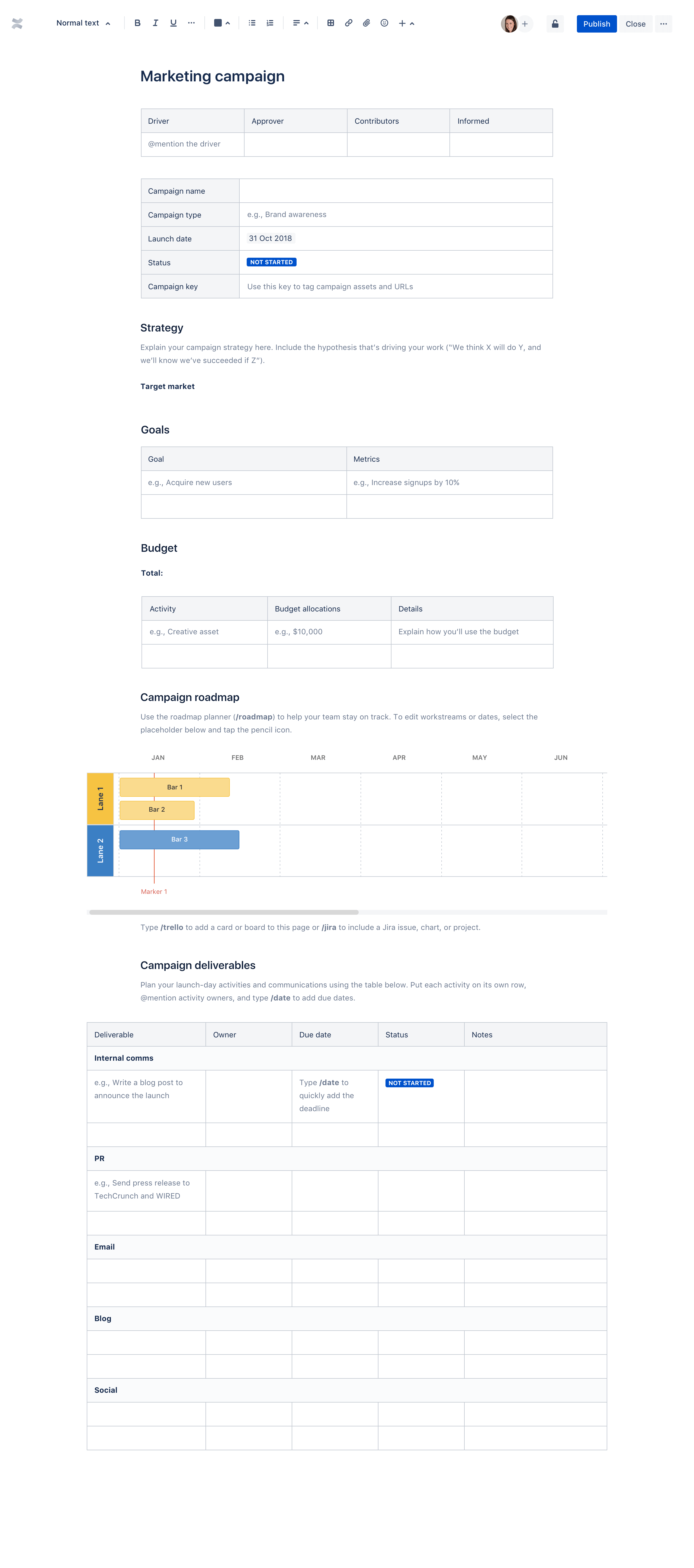 Marketing campaign template
When it's time to get down in the weeds of a campaign, it's easy to lose track of who owns what and when it's due. Use this campaign template to coordinate who is involved, activities and assets to be completed and deadlines for execution.
To access this template in Confluence Cloud, click on
in the left sidebar.
Use this template to:
Inform stakeholders of campaign status
Give visibility into strategy and important success metrics
Highlight budget needs and allocation
Track campaign activities, owners, and deadlines