Elevate company-wide performance with Atlassian HR tools
Boost productivity, coordination, and engagement across your organization by using Atlassian's toolset for HR and People teams.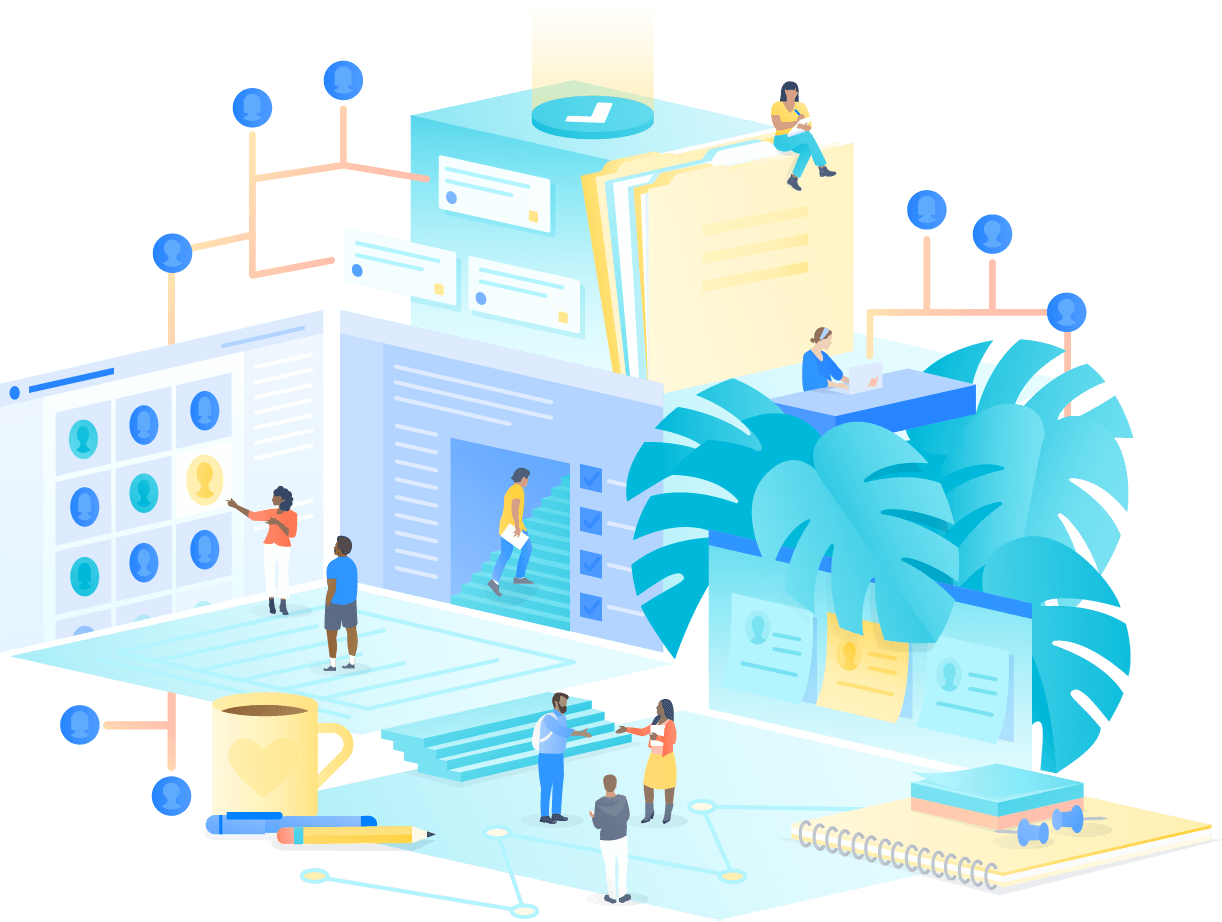 Harness the Power of Atlassian for HR
Discover practical tools to help your HR team work smarter and streamline hiring, onboarding, and all your People workflows.
Talent Acquisition
Onboarding
Experience
Talent Acquisition
Jira Work Management Confluence
Make it easier to hire the right talent
Every new hire's HR experience starts well before their first day. When your work flows smoothly, so does the hiring process – from capacity conversations to start date. Use Confluence to keep it all organize and automate repetitive tasks.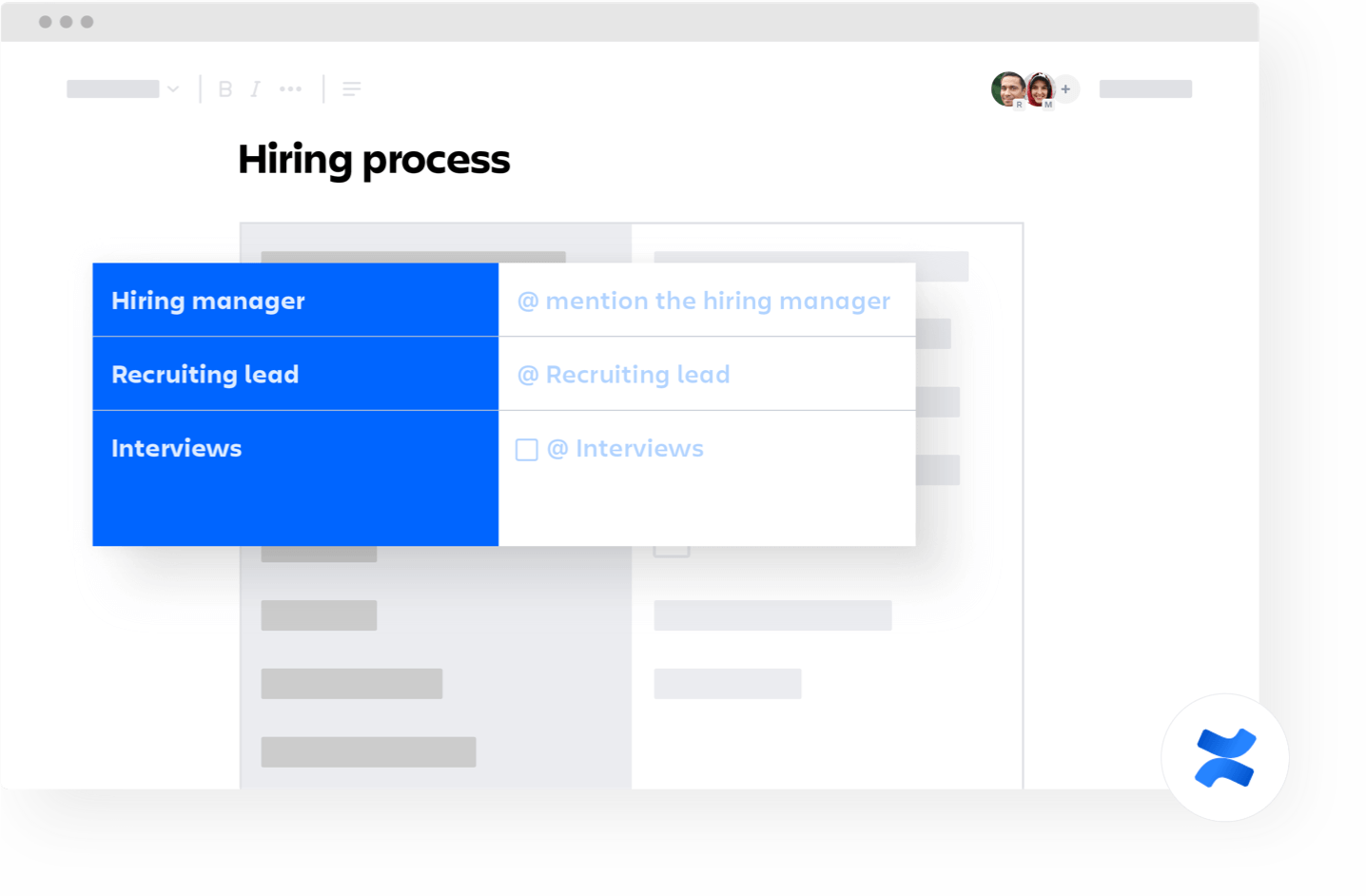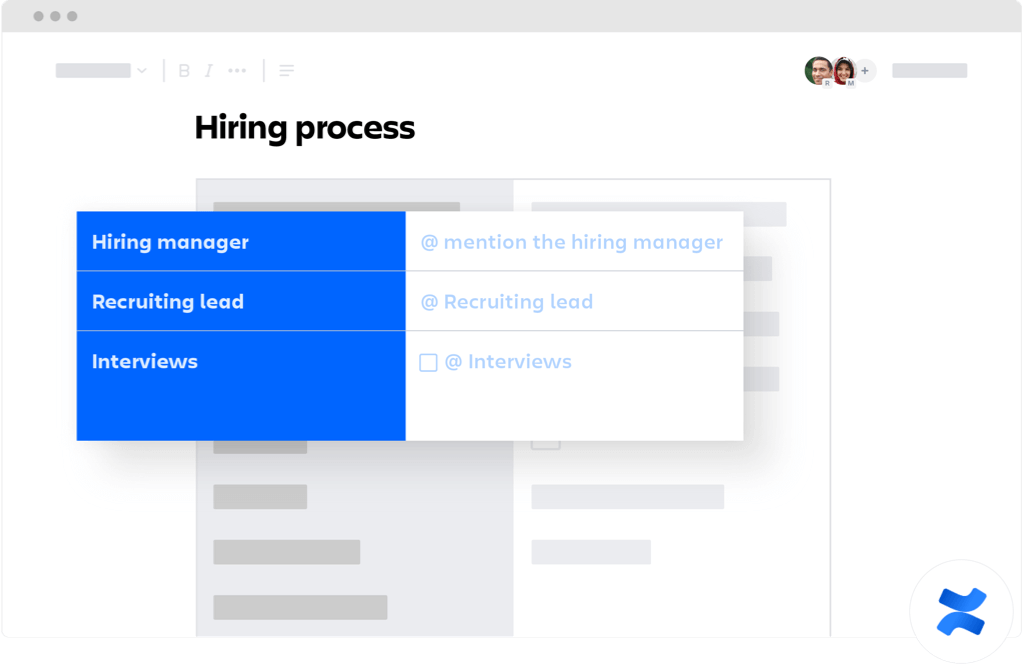 Build job descriptions with ease
Teams are clamoring for help! But, before you can post a job and start sourcing candidates, you need to align on the role, expectations, and selling points to land on the perfect fit. Confluence has job description templates to get recruiters and hiring managers aligned.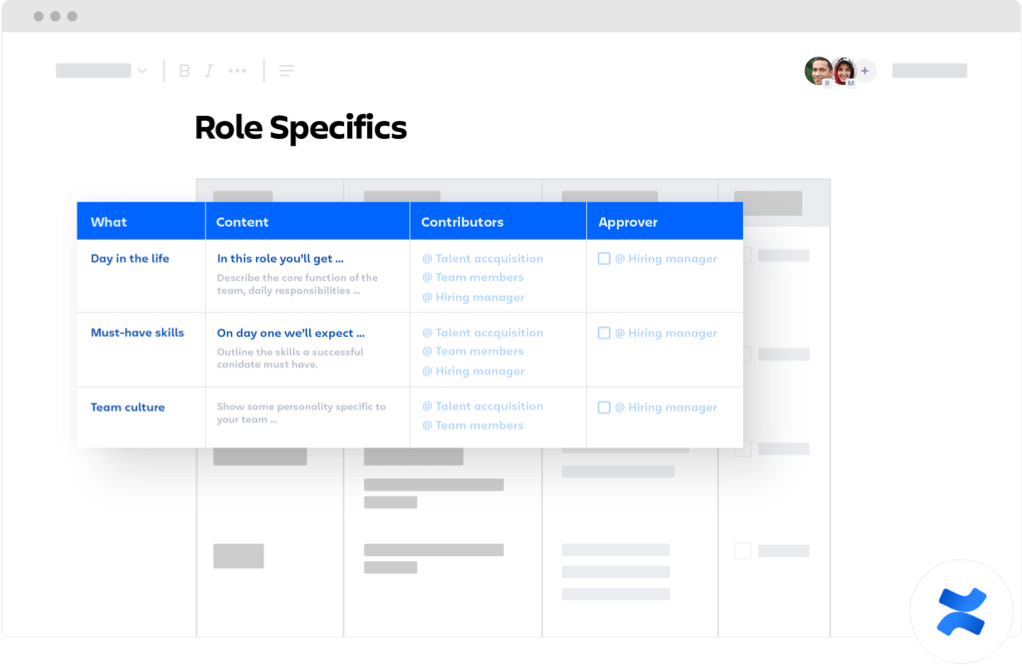 Manage every hiring step without a slip
You have a million moving parts to fill job openings. Candidate tracking with Jira Work Management gives you automations to move your potential hires through the funnel and stay up to date with each one as you juggle multiple roles and applicants.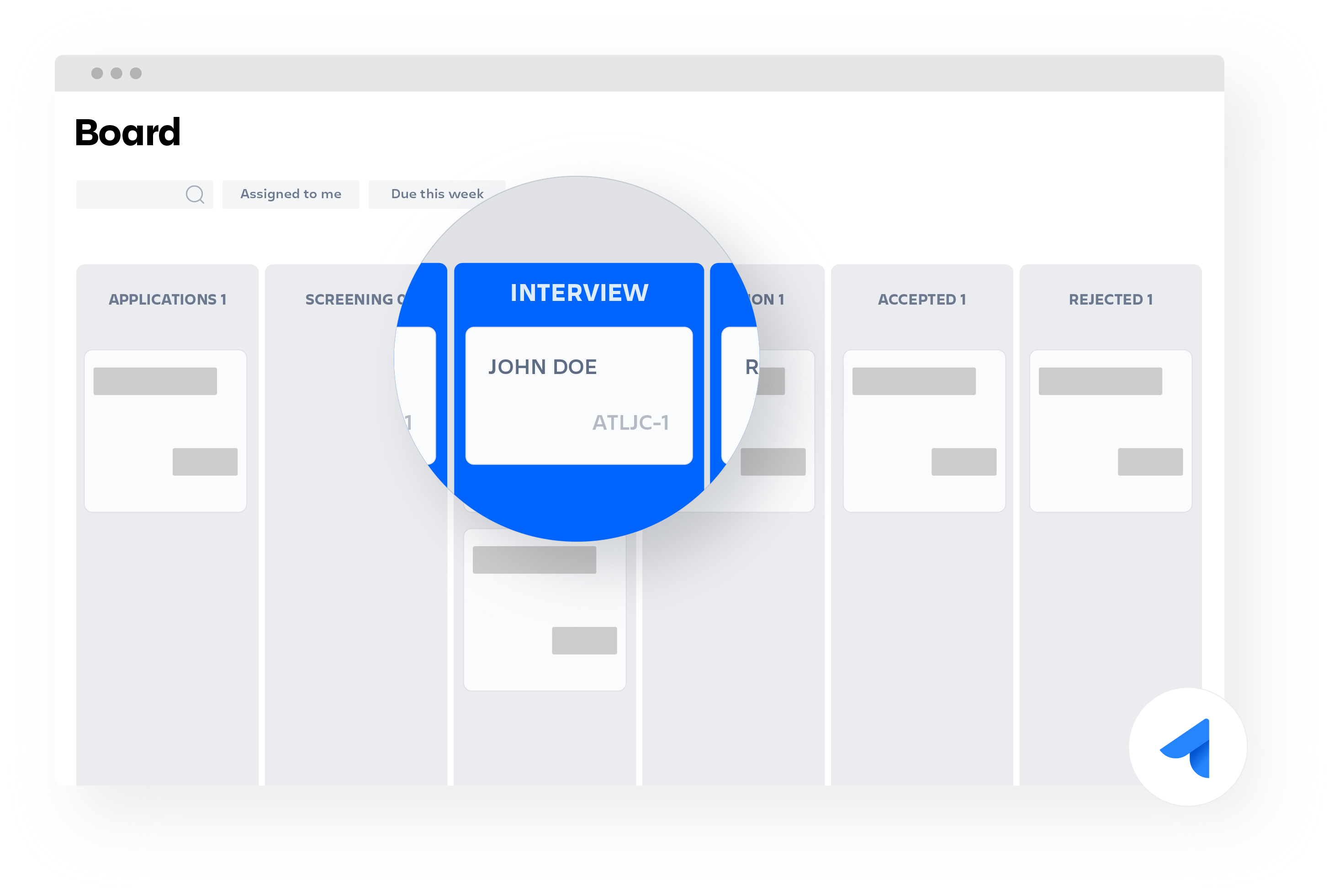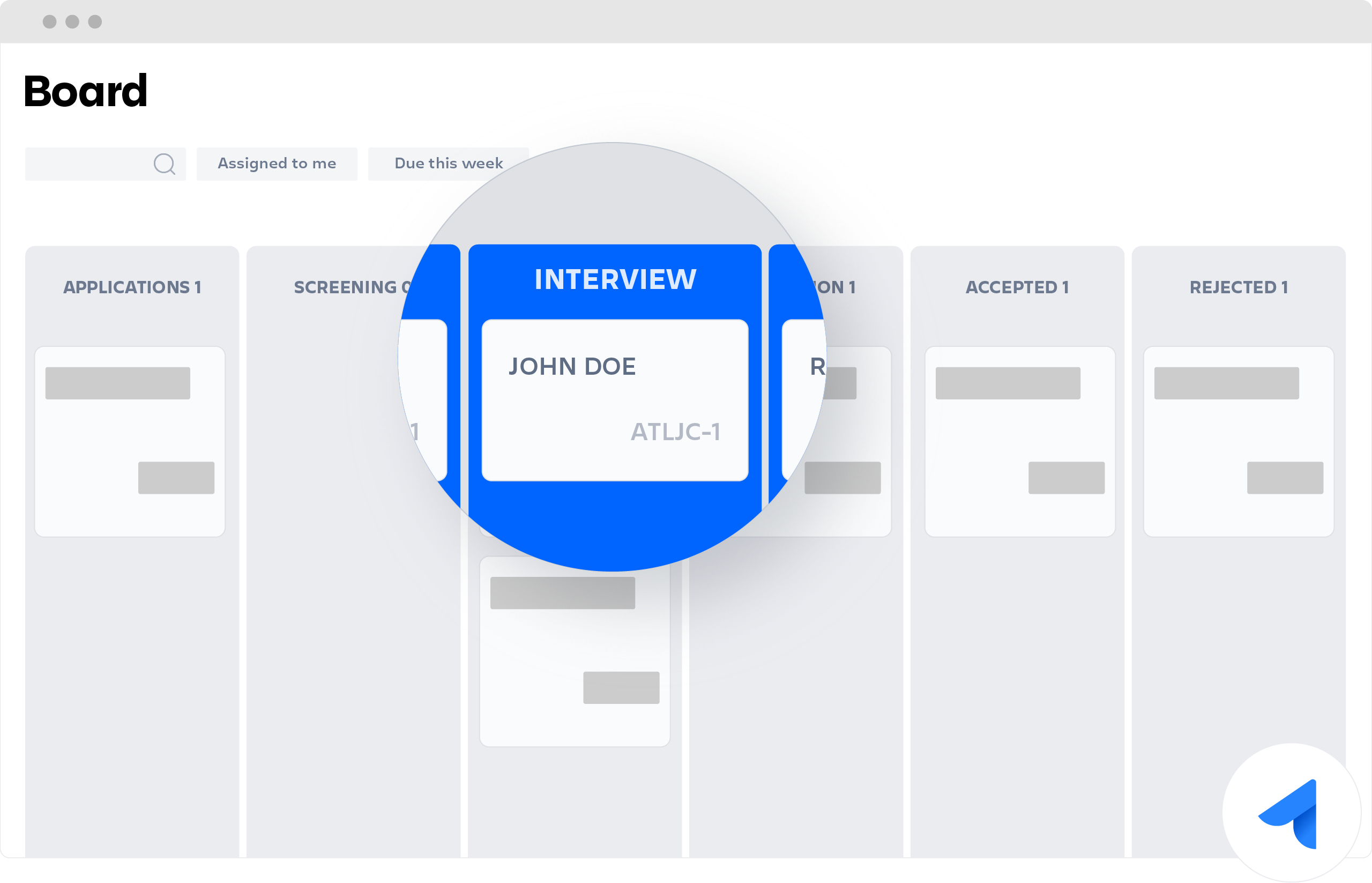 Hold interviews that land the best talent
Job interviews are one of the most exciting and stressful experiences for candidates. Help every applicant have a great experience by managing and preparing for interviews in Jira Work Management.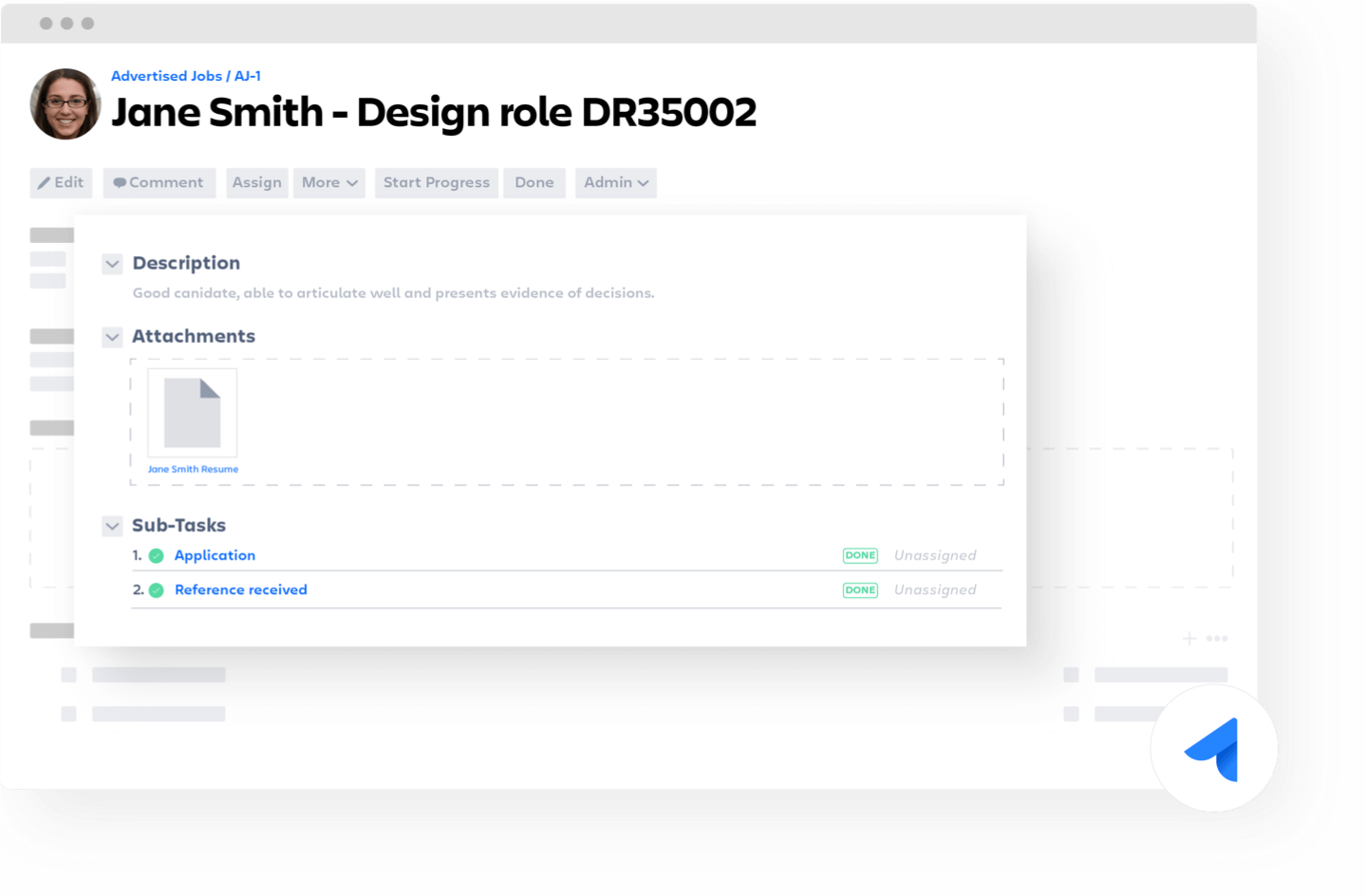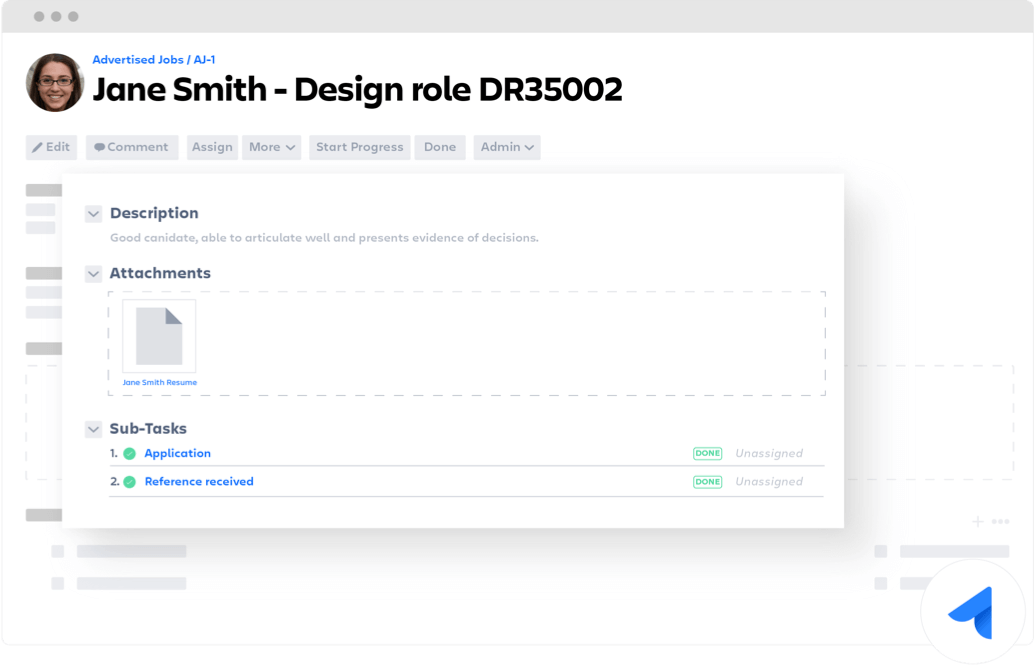 Onboarding
Jira Service Management Jira Work Management Trello
Streamline onboarding
Automate your HR onboarding process and minimize repetitive tasks with Jira Service Management. Ensure new employees have access to the right hardware and services so they can hit the ground running.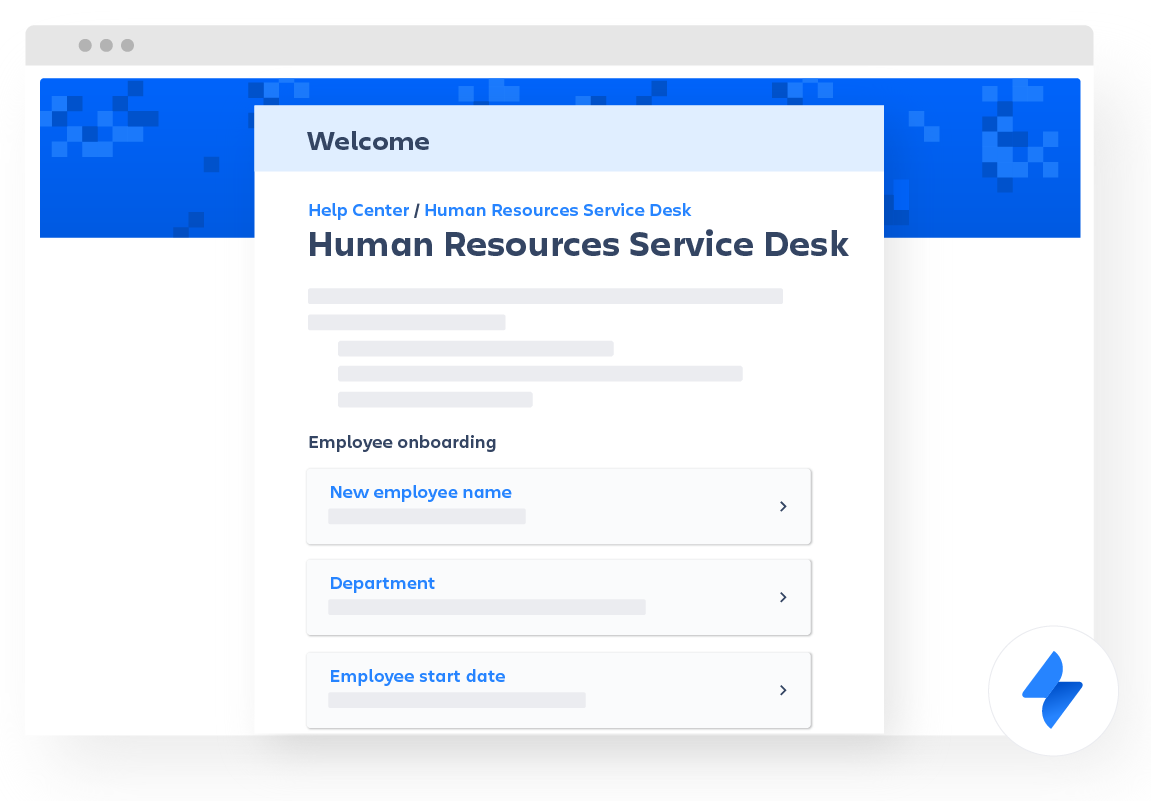 Bring sanity to onboarding
Deliver a well-orchestrated welcome that's easy for your team to manage from anyplace on earth using Jira Work Management and automations.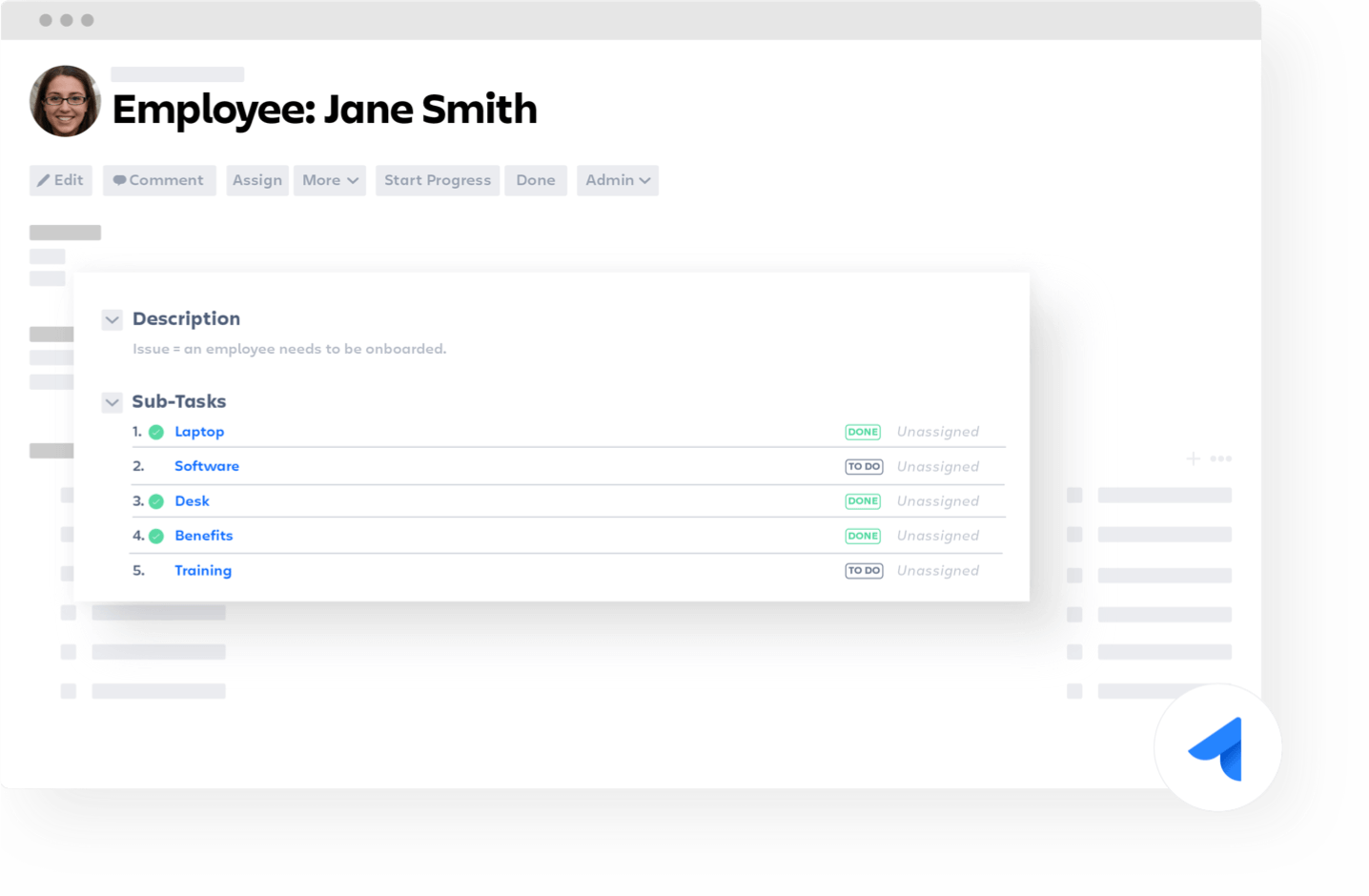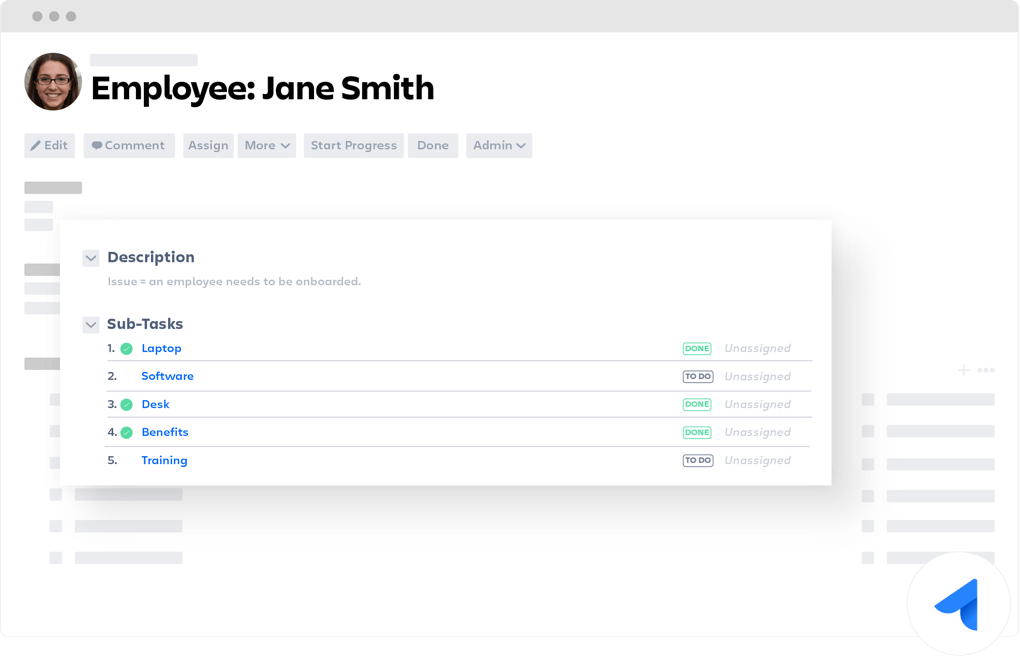 Empower new employees with curated plans
Add a 90-day plan with Trello to give new hires a strong head start (and make a great first impression!)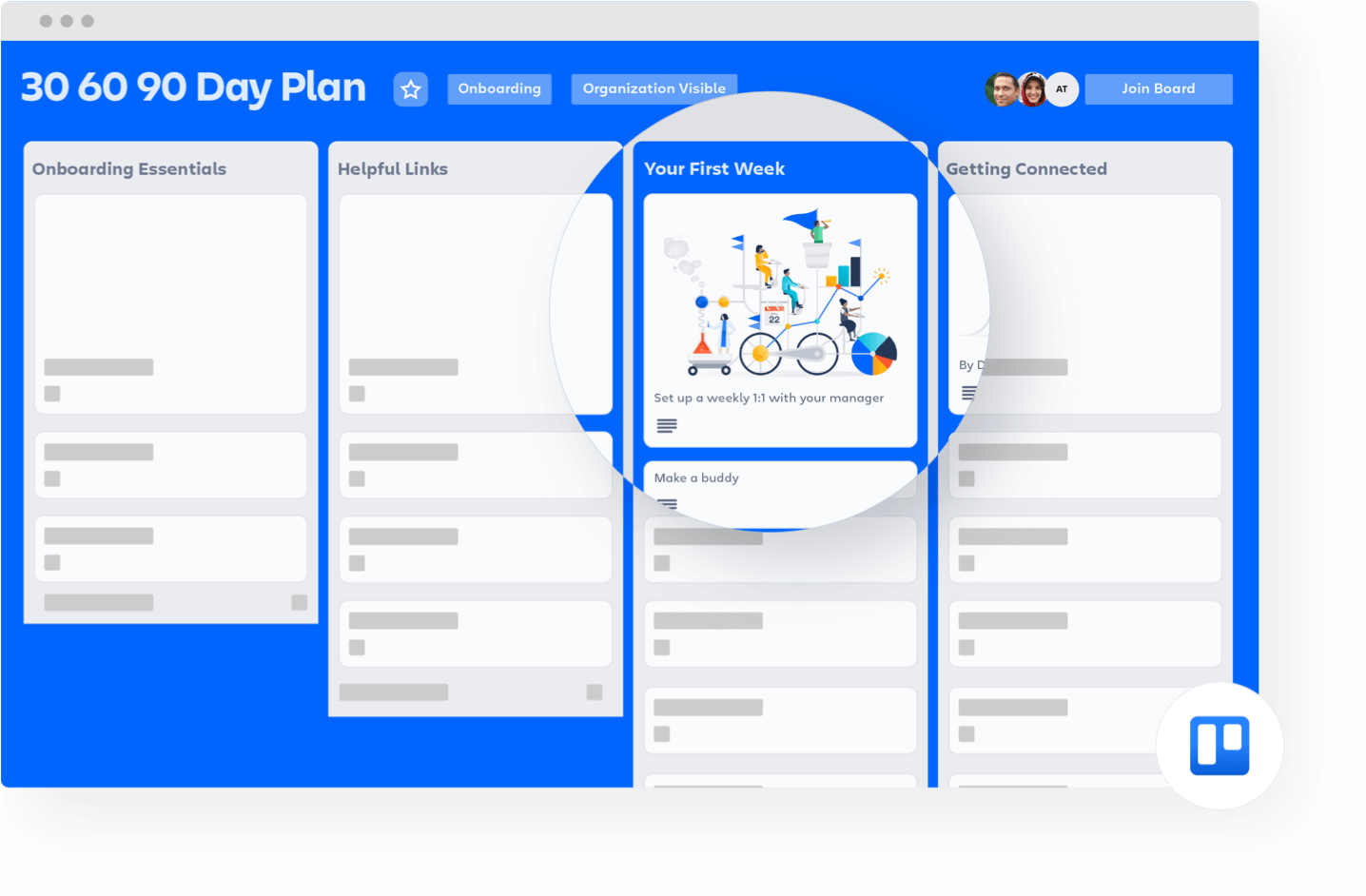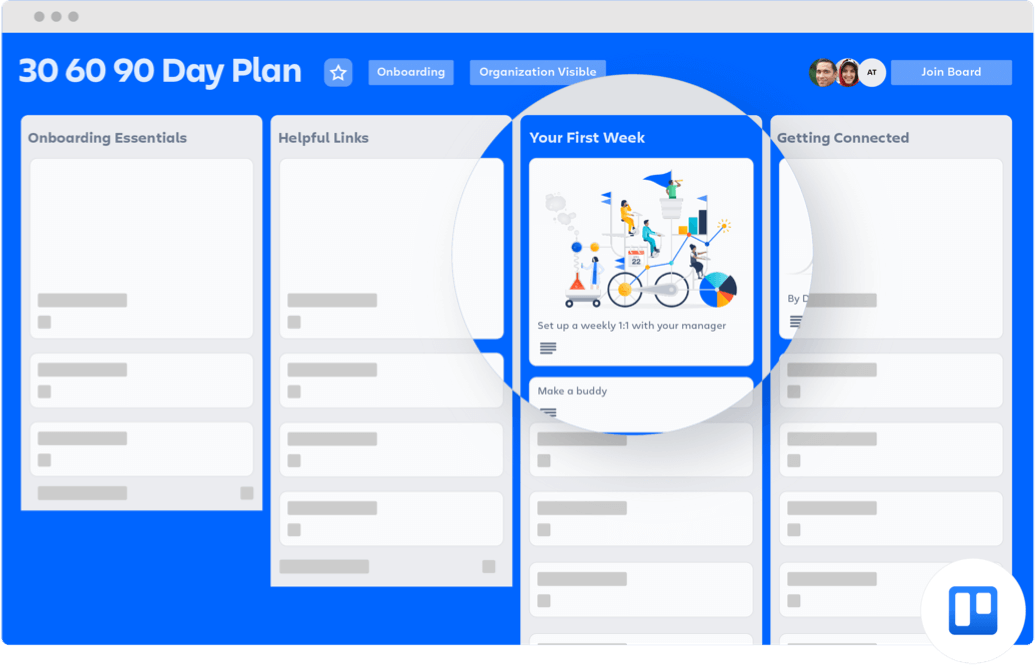 Keep people connected and clued in
Easily organize and publish vital information in Confluence – creating a single source of truth that's always up to date about benefits, the corporate policy on remote reimbursements, or bringing dogs to work (unless you're more of a cat company).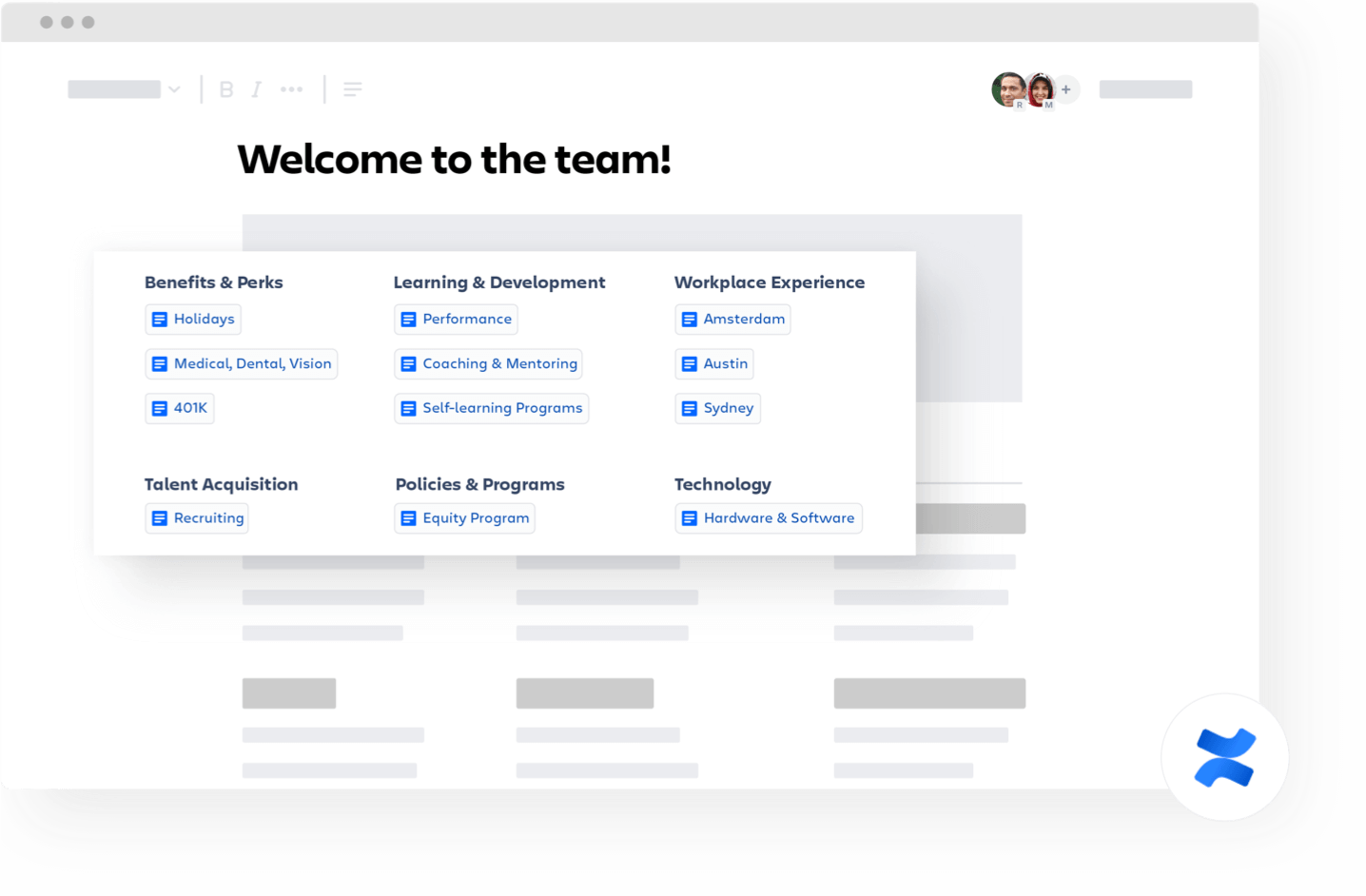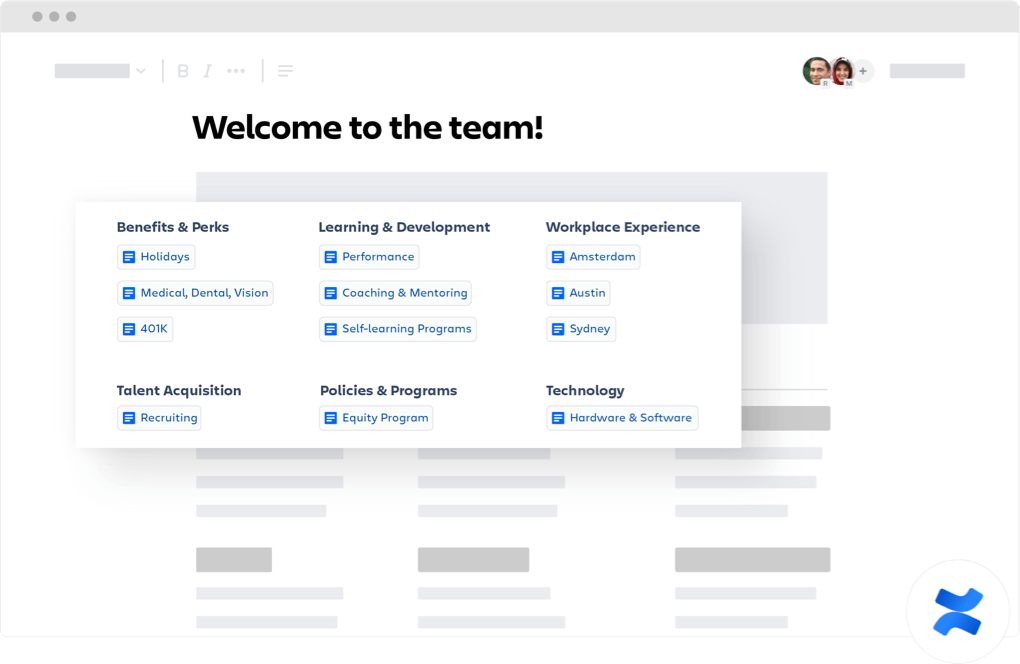 Engage employees with interactive boards
Get teams to gel and create a compelling company culture with social committee boards, ongoing events, interactive meetings and more Trello solutions that work well in one office or across hundreds of locations worldwide.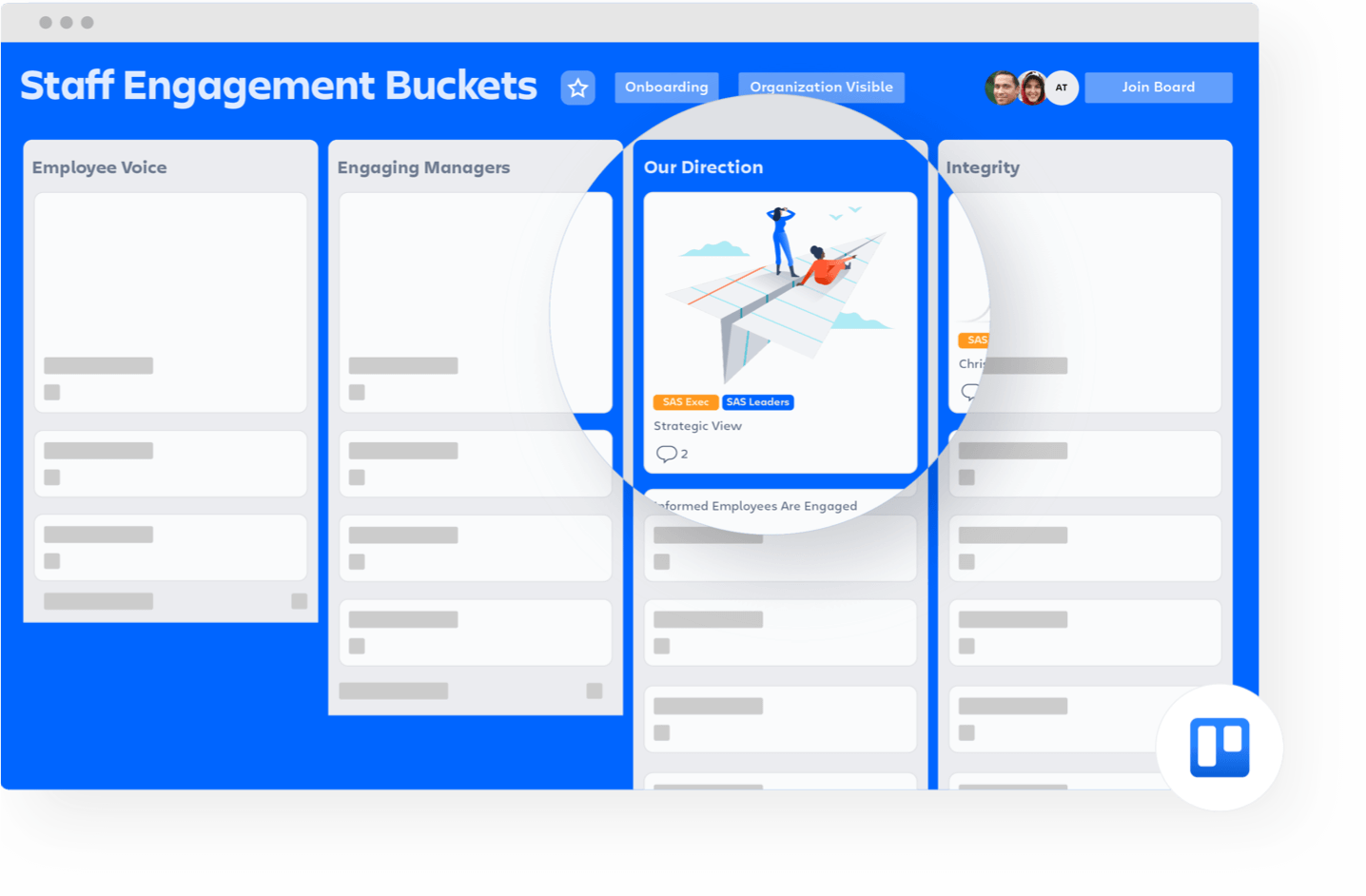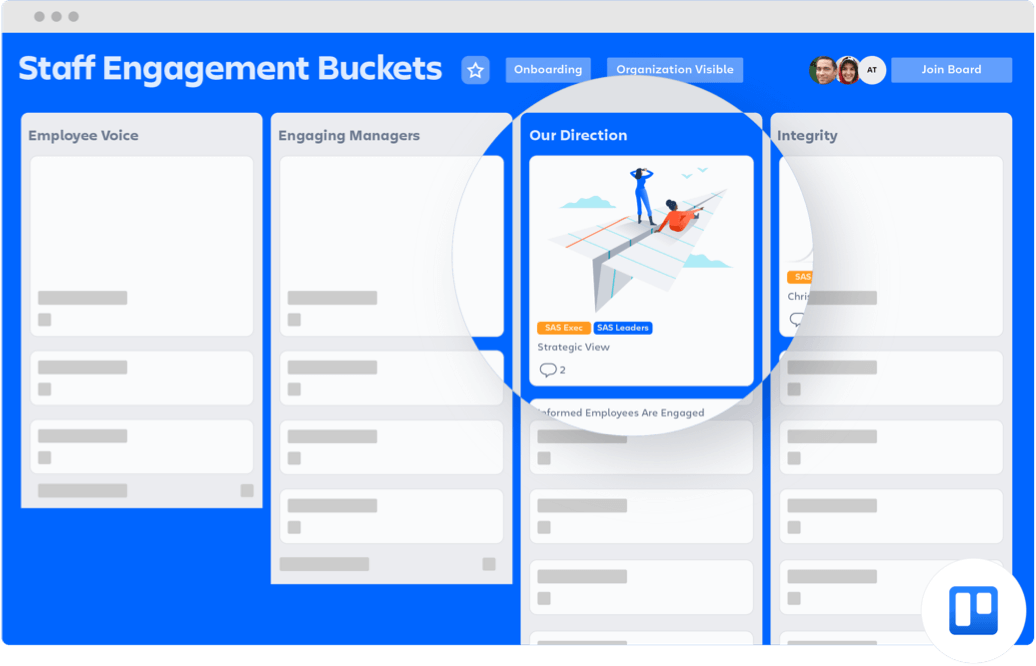 Simplify employee support processes
Turn your request experience for Human Resources into an organized process with Jira Service Management. From routing to tracking approvals, standardize your internal request processes and eliminate ad hoc tasks that waste time.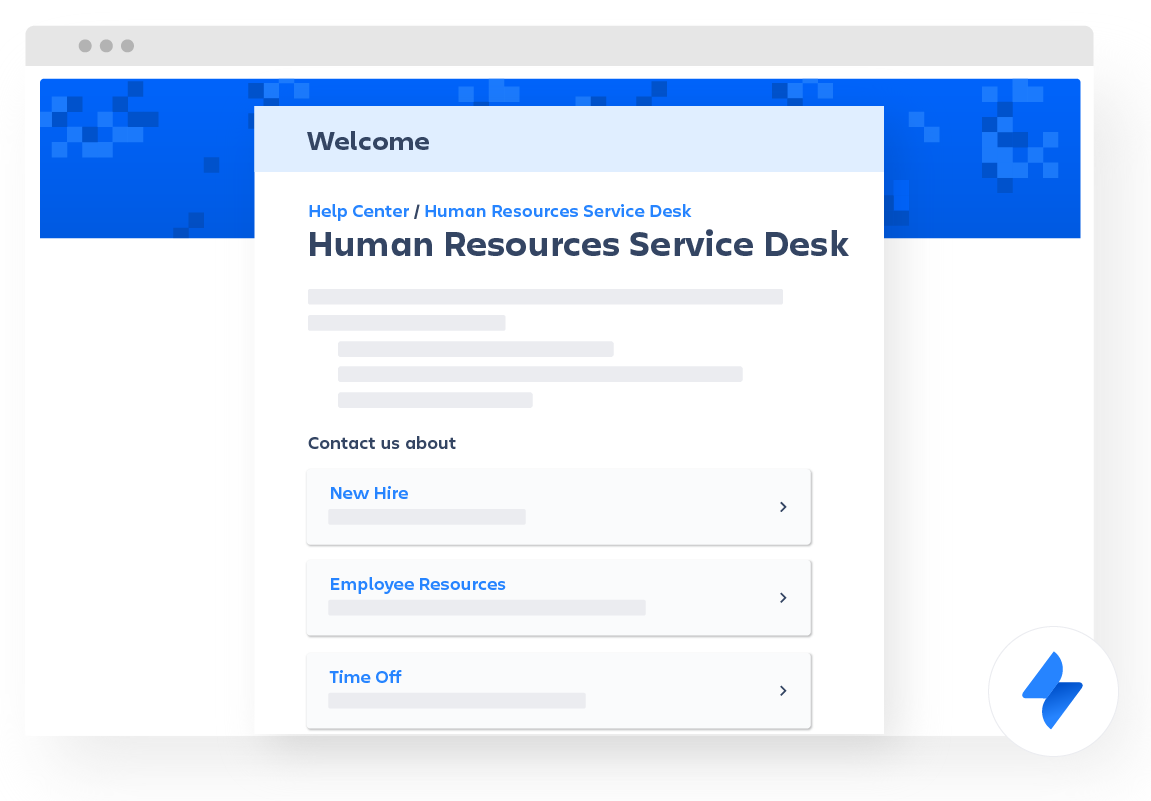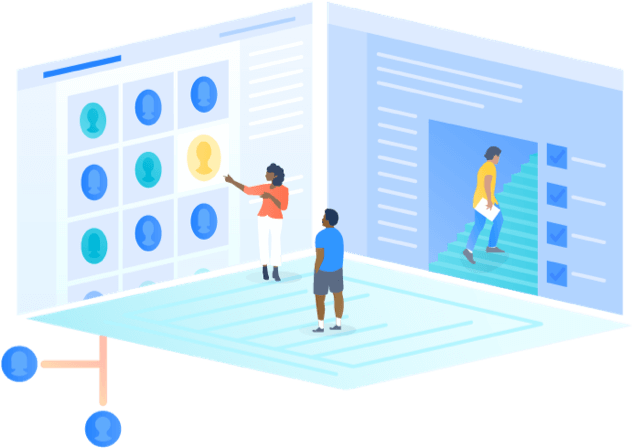 A practical guide for HR and People teams
Discover best practices, actionable approaches, tools, and templates for all the tasks you tackle – from onboarding to policies for a distributed workforce. 🎉
Webinar: How our People team empowers excellence
Check out our webinar to learn actionable ways to simpilify processes, prep every new employee for success, and improve performance across the entire organization.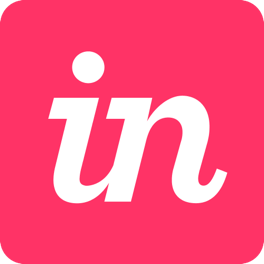 InVision shares their secrets for success
See which tools and templates help InVision empower their teams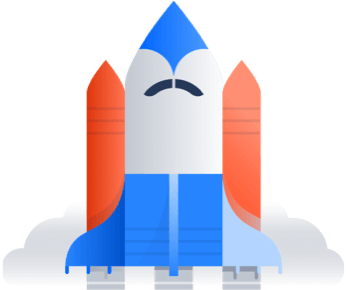 How can you take your HR team to the next level?
Discover your People team's strengths and opportunities to improve performace with this quick quiz. Explore practical strategies, tips, and tools recommended just for you. 
Elevate company-wide performance with Atlassian HR tools