Enterprise Service Management, powered by Jira Service Management
IT isn't the only part of your business that can benefit from a service mindset. With Jira Service Management, teams across the enterprise can deliver great service, fast.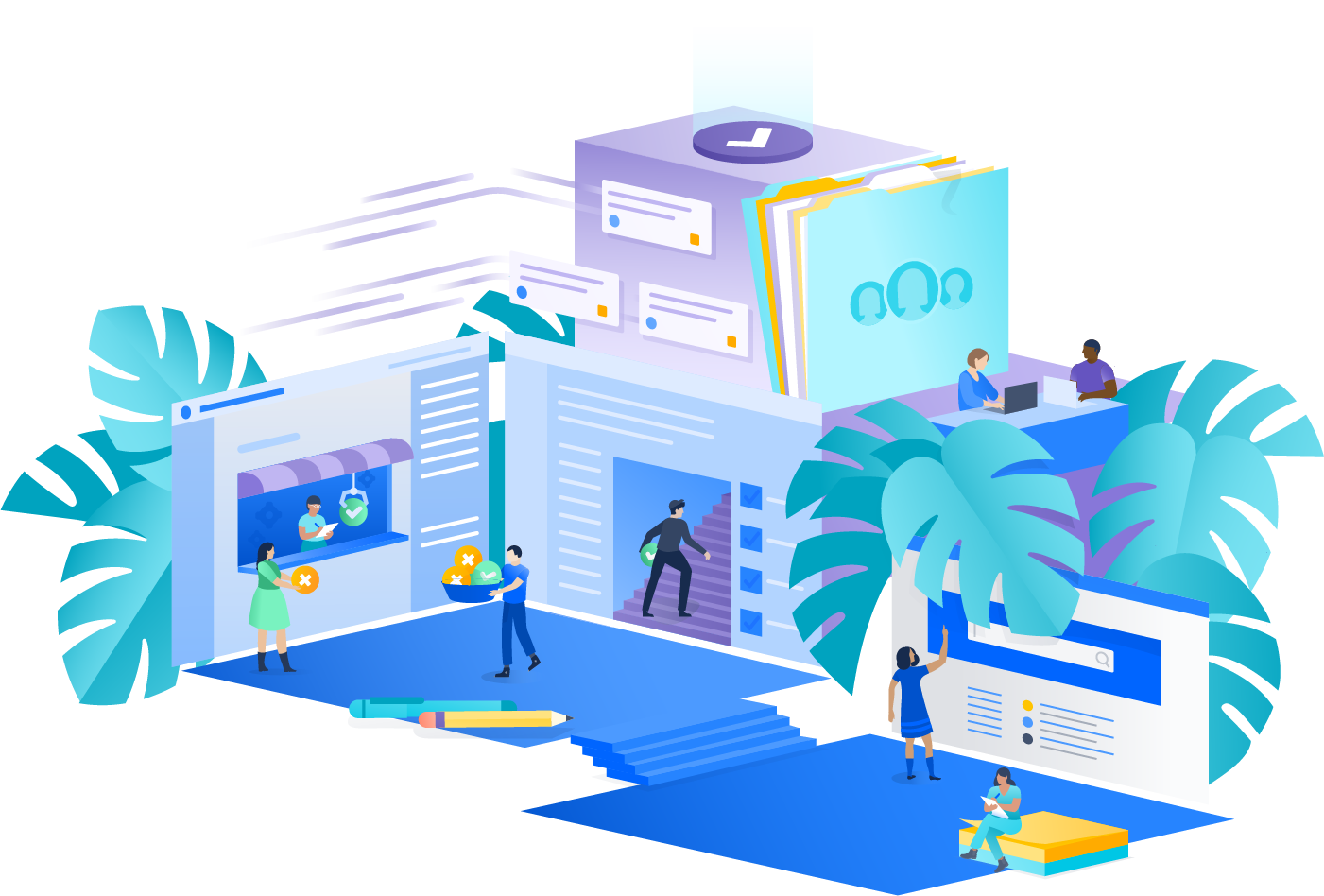 Empower every team to be a service team
Whether it's for facilities, HR, legal, marketing, and beyond, all kinds of teams use Jira Service Management to deliver great service.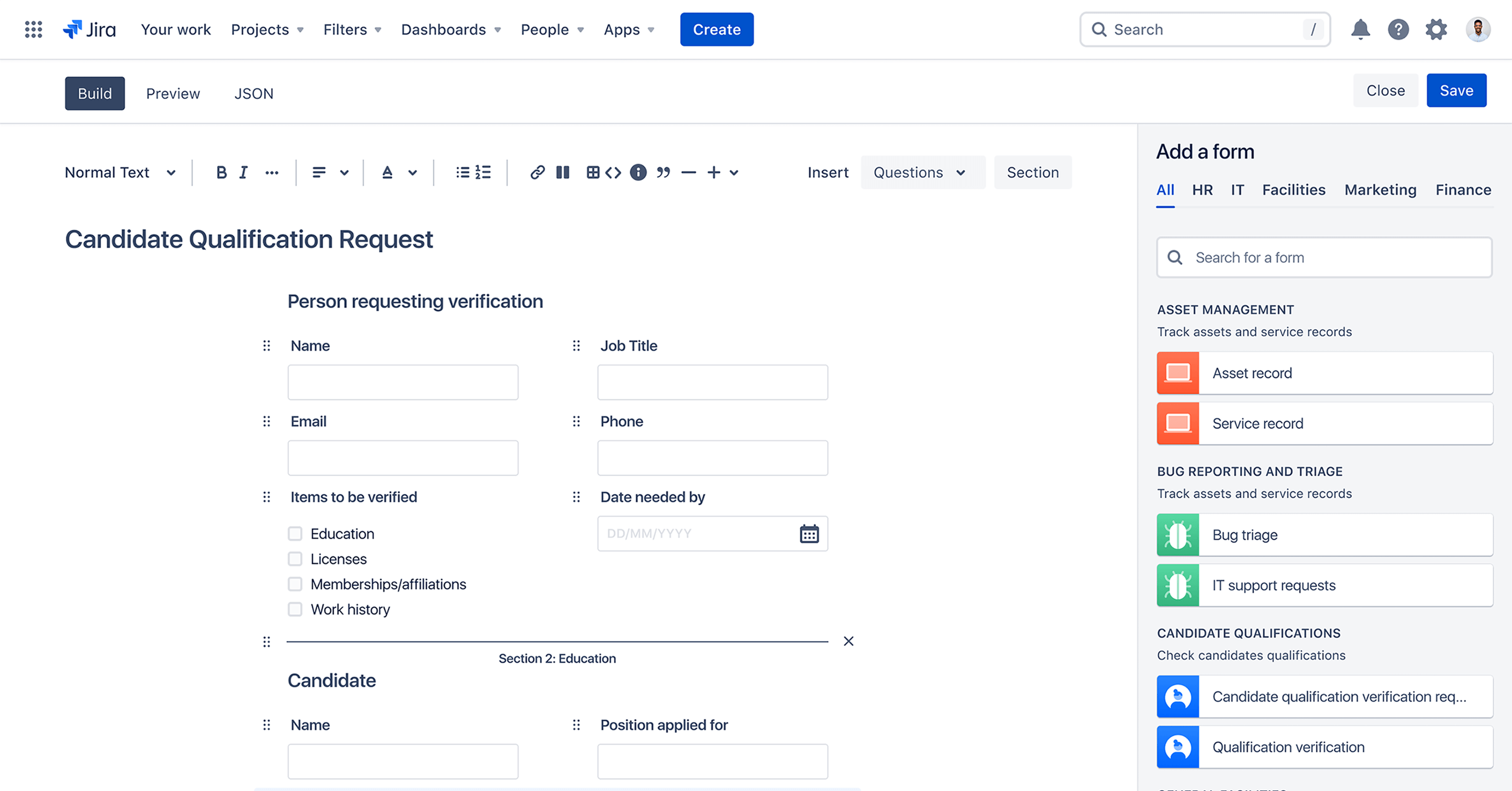 Get started fast
With templates for every use case, teams can easily spin up service desks that fit their unique requirements. Set up workflows with a drag and drop editor. Customize forms to collect the information you need to take action without the back and forth. 
Ensure employees can get help quickly
Meet your customers where they are - email, web, or chat - and prioritize incoming requests with queues and SLAs. Or, configure an intuitive self-service portal so your employees have one place to find help fast.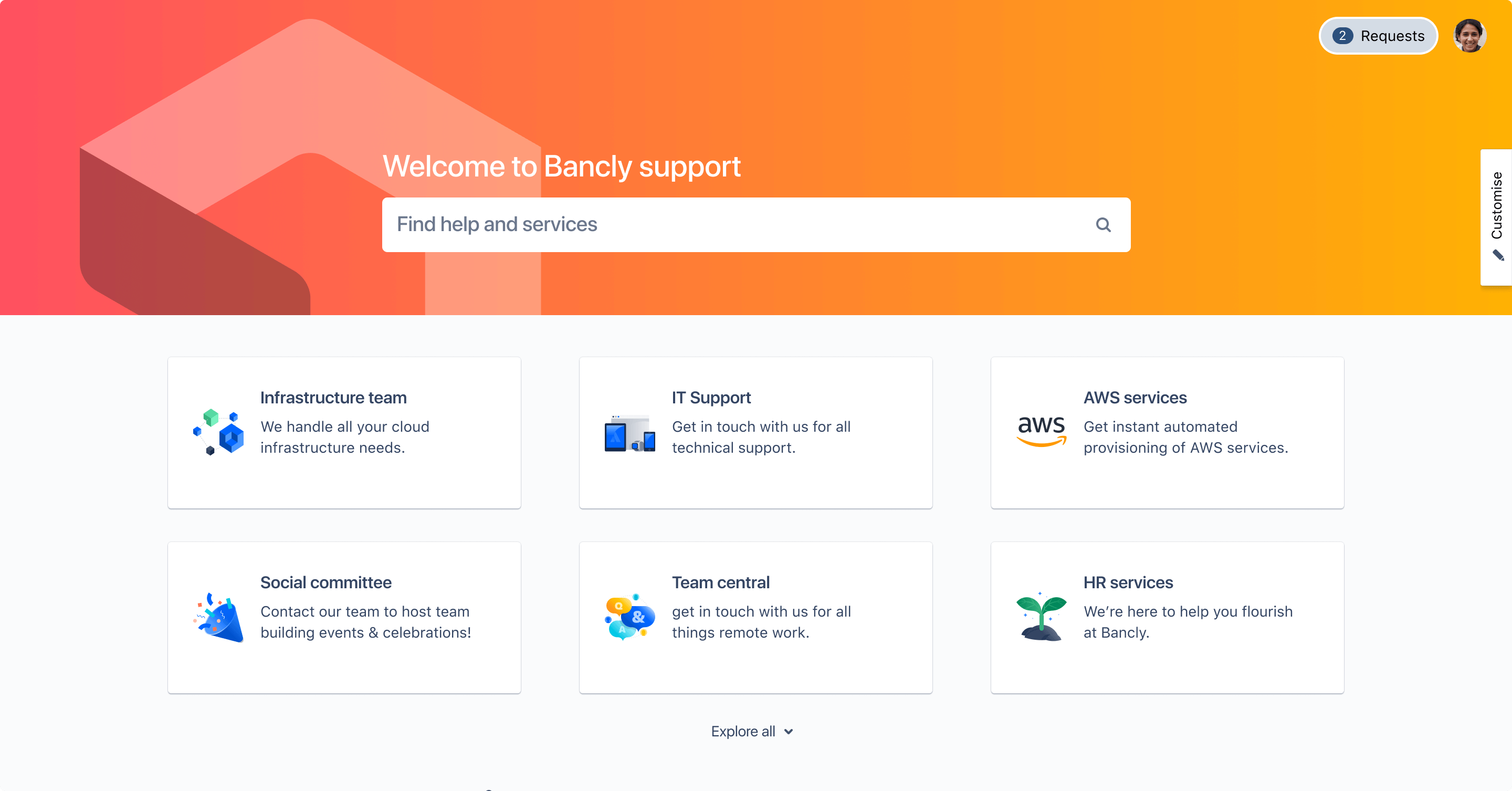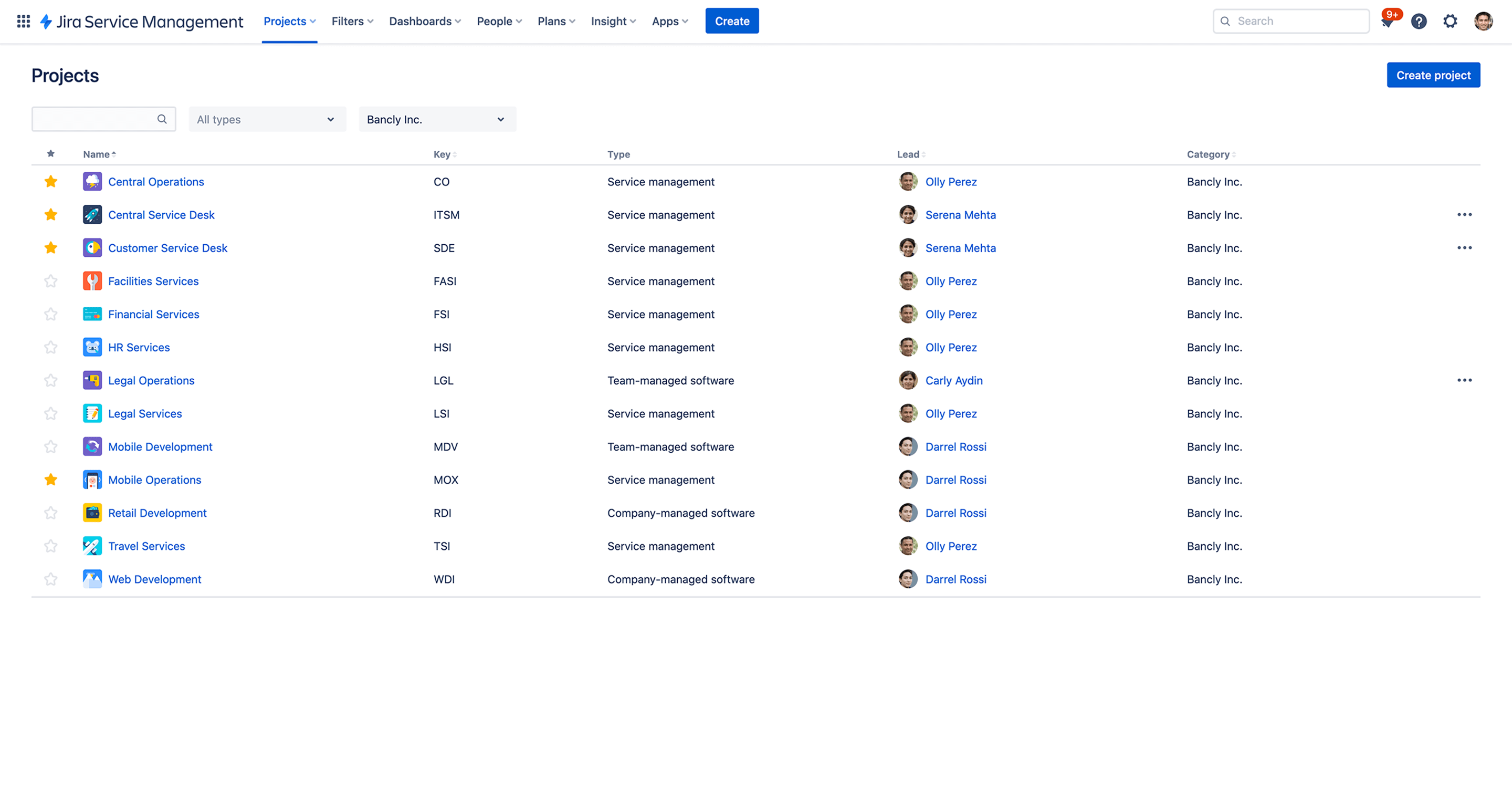 Standardize on a platform for all teams
Enable every team to shape processes to fit their needs, while unlocking collaboration and maintaining centralized visibility. Requests for things like software access, legal review, and facilities repairs are routed to the right teams for rapid resolution.  
Thousands of customers use Jira Service Management beyond IT
Jira Service Management ESM features
Service request management
Create a simple, customizable portal so your employees and customers can get help quickly, and your teams can streamline incoming work. Now every team can easily spin up a service desk. 
Knowledge management
Empower employees to find answers to common questions using a self-service portal. Deflect requests and set up relevant articles to seamlessly surface in the right channels for customers and employees to help promote self-service and improve team efficiency.
Advanced forms
Leverage ProForma's no-code/low-code form builder and provide dynamic forms that only surface the relevant fields to your employees. Draw on 300+ pre-built form templates to quickly collect and validate all the information you need about a request. 
Delegated administration permissions
Democratize service management by delegating administration permissions to project owners. Increase autonomy while maintaining visibility and control.
Conversational ticketing
Halp users can create a two-way sync between conversations in Slack or Microsoft Teams and Jira Service Management. Employees never have to leave chat tools to get the help they need, and agents get all the information they need right in Jira Service Management.
Asset and configuration management
Insight's flexible and open data structure allows teams to manage assets and resources important to their practices. Customers manage everything from servers to fleets, fish, insurance, and pianos. 
Want to learn more about Enterprise Service Management in Jira Service Management?
Resources to get you started with high-velocity ESM
Empower any team to be a service team - from HR, legal, marketing, and more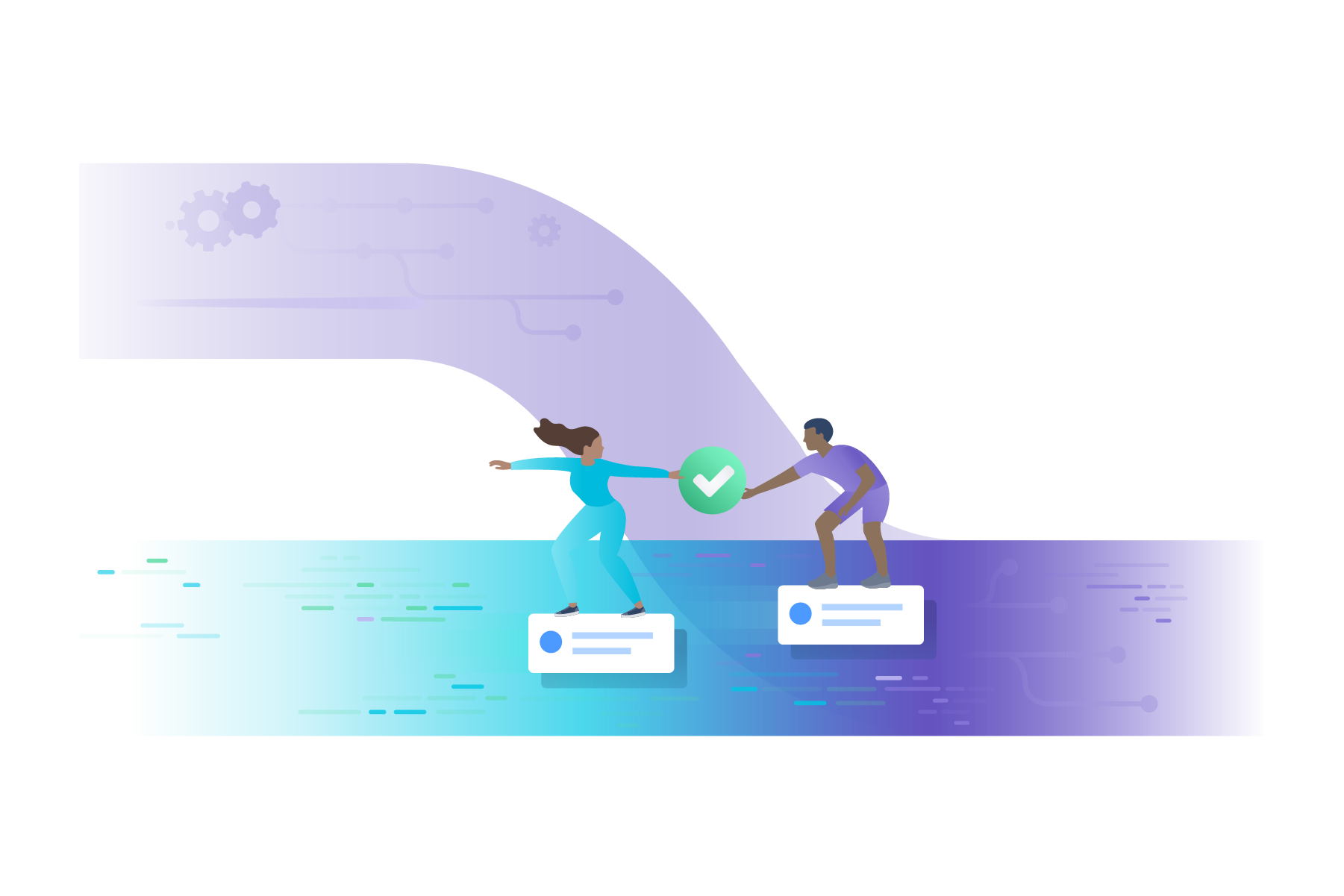 analyst reports
The Forrester Wave: Enterprise Service Management, Q4 2021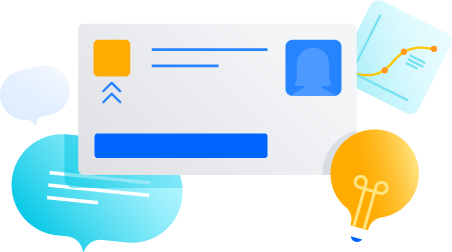 article
The complete guide to Enterprise Service Management (ESM)
whitepaper
The Atlassian approach to ESM
Unlock Enterprise Service Management for your teams