Marketing service management template
Manage and track all your marketing requests
REQUEST A MARKETING ASSET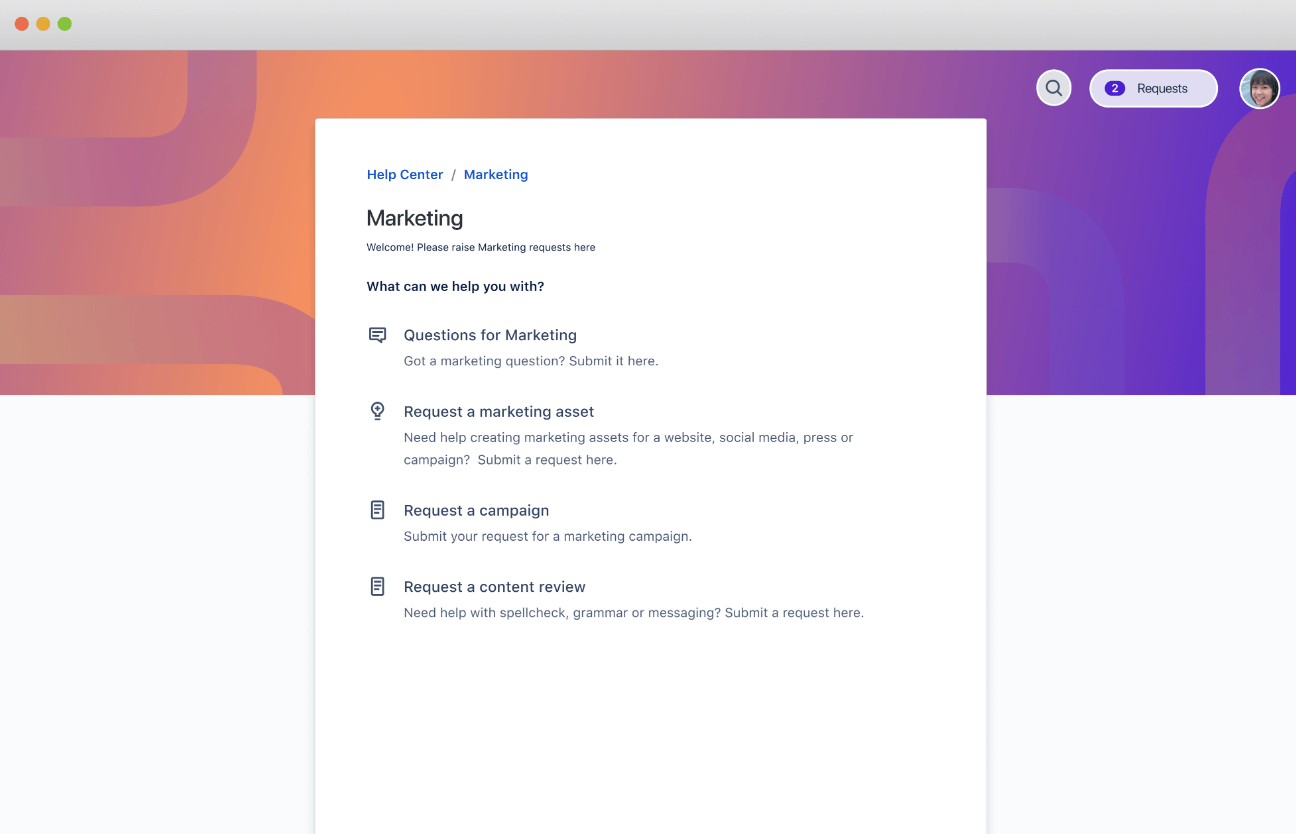 Easy collaboration
Make it easy for internal customers to submit marketing and media requests, and for your team to manage them in a central location. Use statuses and notifications to effortlessly communicate real-time updates to cross-functional teams, agency partners, and vendors.
Marketing service portal
Deliver a self-service marketing portal that provides 24/7 access to marketing information and services, minimizes dependencies on institutional knowledge, and decreases the number of redundant or repetitive requests.
Smooth workflows
Use workflows to provide transparency for reviews and approvals, and automation rules to notify team members if requests are urgent. Customize how you receive incoming requests to suit how your team likes to work, and have confidence the right person is assigned to the task.
Featured product: Jira Service Management
Easily manage all of your marketing requests- from asset creation to content updates. Learn more
"These tools have immensely improved our service. Now we can't do without them because our community is used to that level of service."

Ken Wieler
CIO, Yale School of Management
Related templates
Jira Service Management
General service management
Manage all your internal service requests.
Jira Service Management
ITSM
Manage requests, incidents, and changes to deliver great service, fast.
Jira Service Management
Analytics service management
Capture, triage, and manage all your analytics and data requests.
Related resources
How Enterprise Service Management works in Jira Service Management
The Atlassian approach to ESM
How to get started with the marketing service management template
Ready to use this template?