IT service management template
Manage requests, incidents, and changes so you can deliver great service, fast.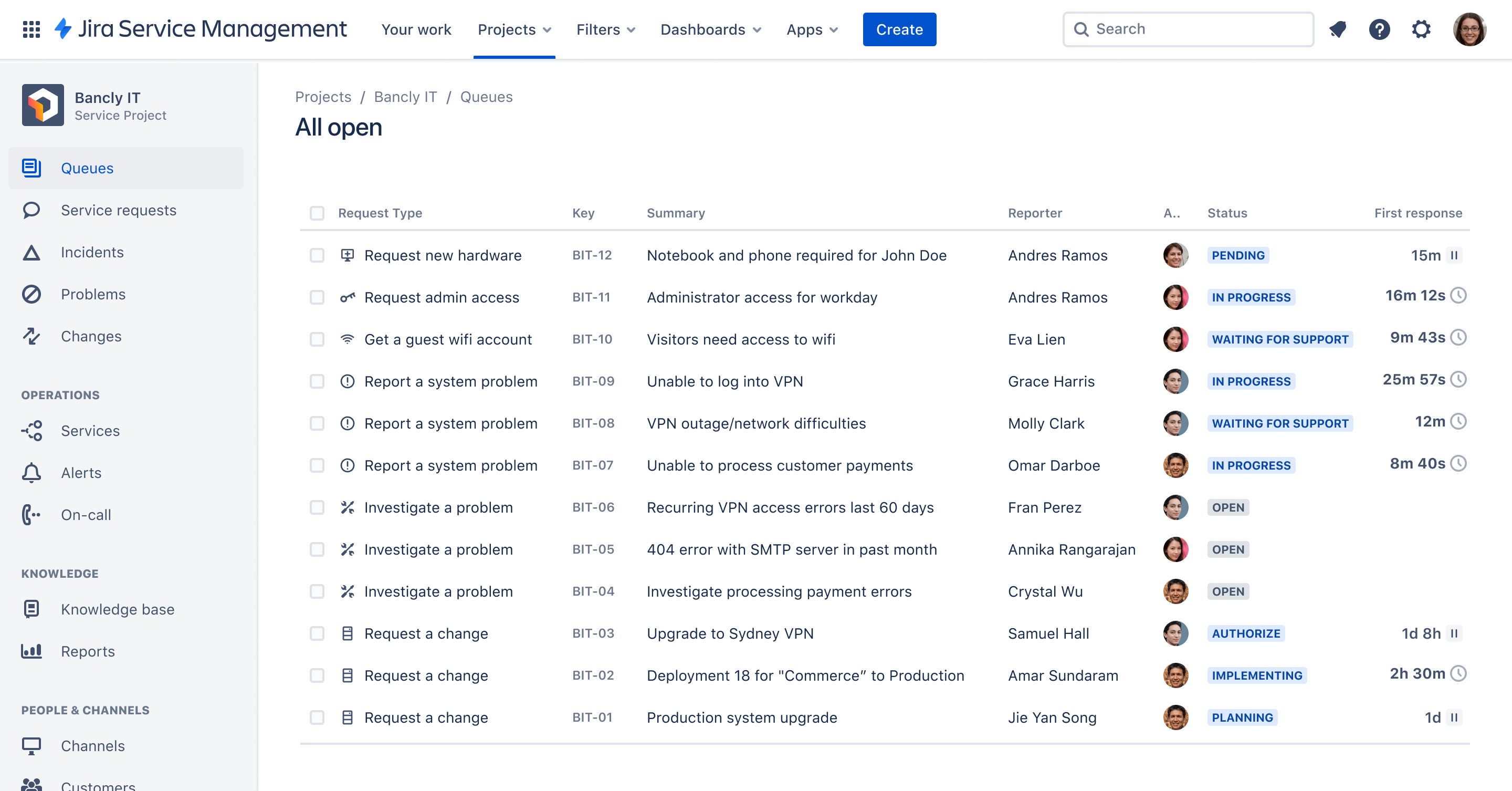 Overview
Designed specifically for IT teams, the ITSM (IT service management) template unlocks high-velocity service management. The template includes features dedicated to critical ITSM practices, so you can respond to requests, resolve incidents, address problems, and deploy changes fast.
IT service management template
---
Ideal for
• IT teams 
• DevOps teams
• Operations teams
• Service teams
Request types
• Change
• Incident
• New feature
• Problem
• Service request
• Service request with approval
How to get started with the IT service management template
1. Respond to service requests quickly
Based on ITIL best practices, this template is designed to help you work more effectively across teams to fulfill service requests faster than ever. Agents are supported by features such as bulk actions and machine learning capabilities that intelligently group similar requests.
2. Track and approve changes
Break down barriers with development teams and speed up workflows by automating changes. Lighten the load with automated change risk assessments, advanced approval workflows, and integrations with CI/CD tools like Bitbucket Pipelines, Jenkins, and CircleCI.
3. Resolve incidents faster
Collaborate on and resolve incidents faster than ever with one-click escalations. For critical issues, use on-call scheduling, alerts, incident swarming and more to give the right people all the information they need to take action.
More templates for service management
Jira Service Management
HR service management
Manage onboarding and offboarding and respond to staff requests.
Jira Service Management
Facilities service management
Easily manage requests for maintenance, moving, and event planning.
Guides and articles
What is ITSM? A guide to IT service management
Incident management best practices and tutorials
Jira Service Management quick start guide