Competitive Analysis template
Keep an eye on your competitors with a detailed analysis of everything from pricing to social presence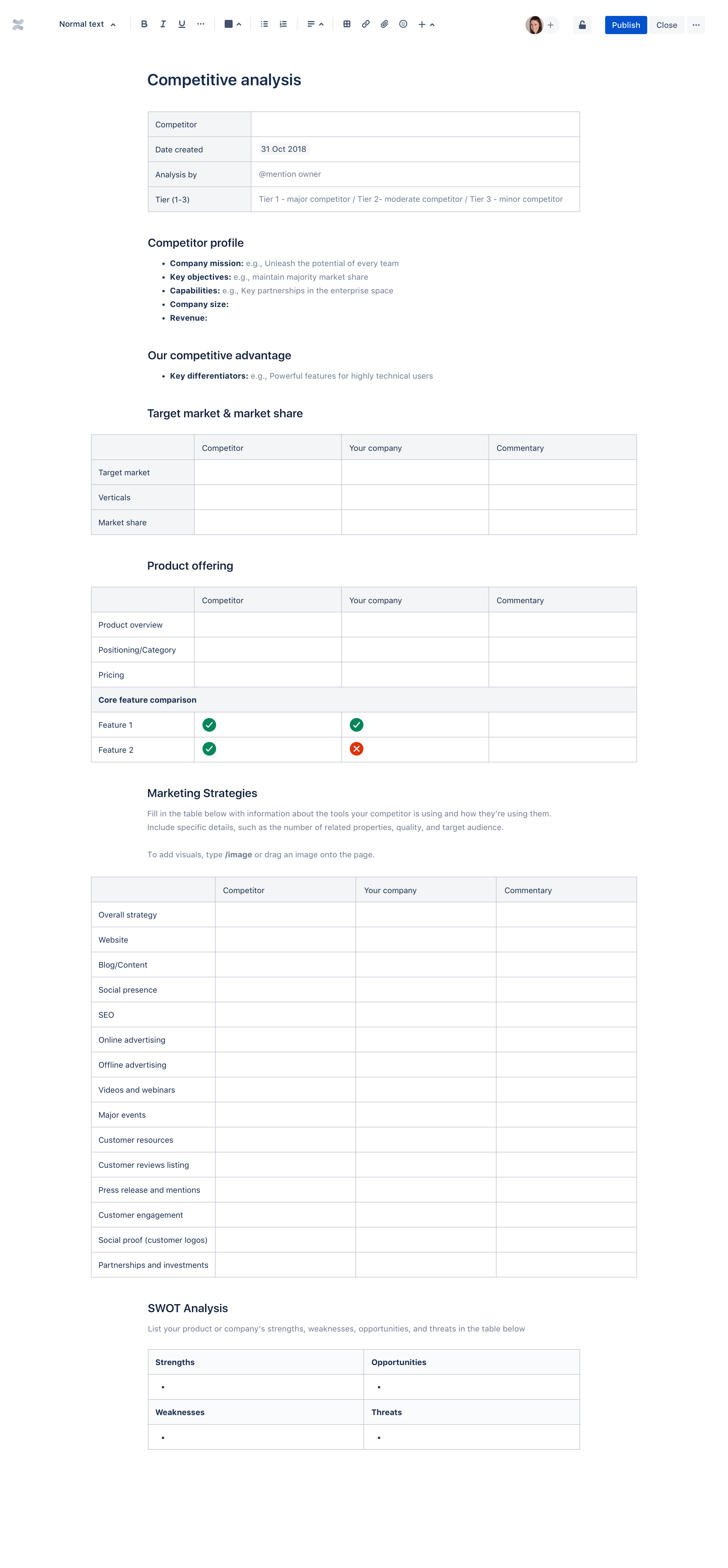 Competitive analysis template
In today's world competition creeps up on us left and right, and it can be hard to keep track of. The competitive analysis templates guides you through an in-depth look at what your competition has to offer, from pricing and messaging, to the tweet they posted yesterday.
To access this template in Confluence Cloud, click on
in the left sidebar.
Use this template to:
Create a high level competitor profile
Compare and contrast features, pricing, and target market
Dig into competitor's marketing strategy from website to social media
Conduct a SWOT analysis to see where you stand