Atlassian und Slack
Atlassian and Slack have forged a new strategic partnership. We'll be discontinuing Hipchat and Stride, and are providing a migration path to Slack for all our customers.

Migrate to Slack
Learn how to migrate from Hipchat and Stride to Slack.
Read the FAQs
We've got answers to all your questions here.
View the Integrations
See how to connect your Atlassian and Slack products.

Umfassende Benachrichtigungen
Keep everyone in sync, everywhere with updates on tasks, stories, and requests from your channels.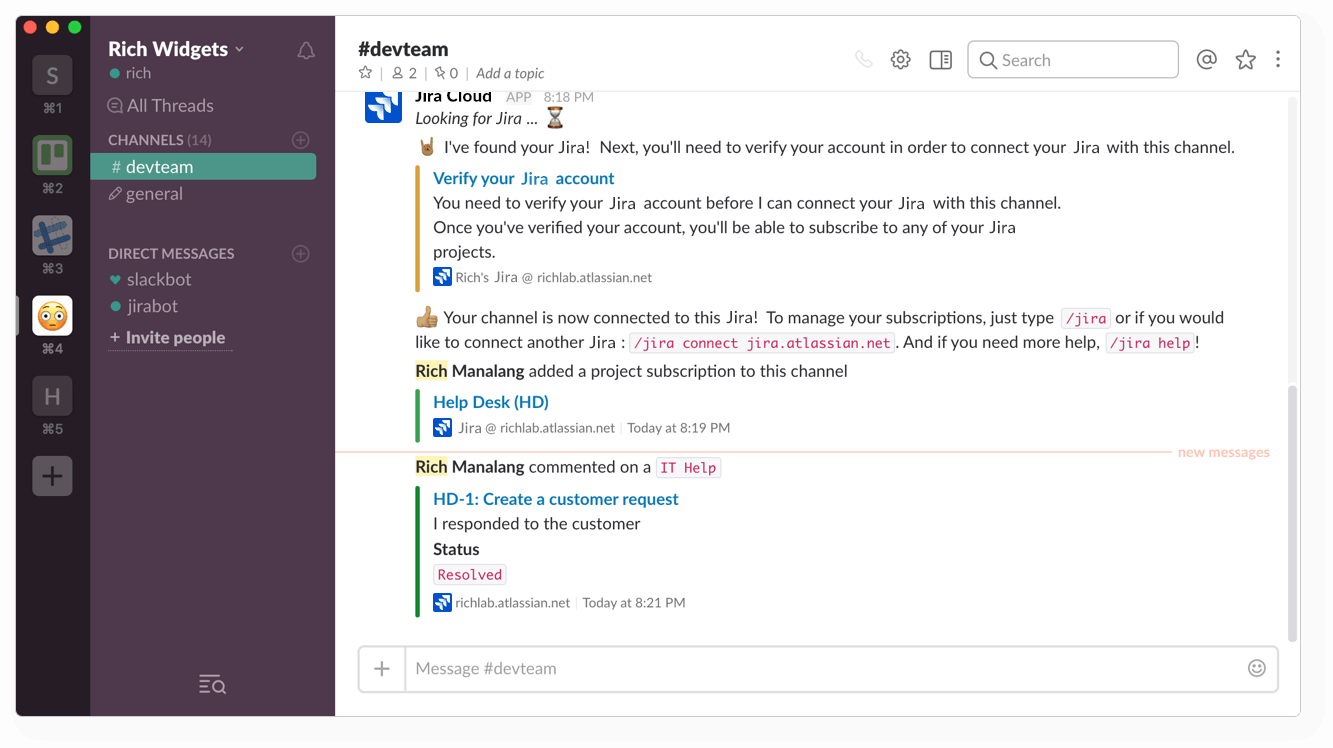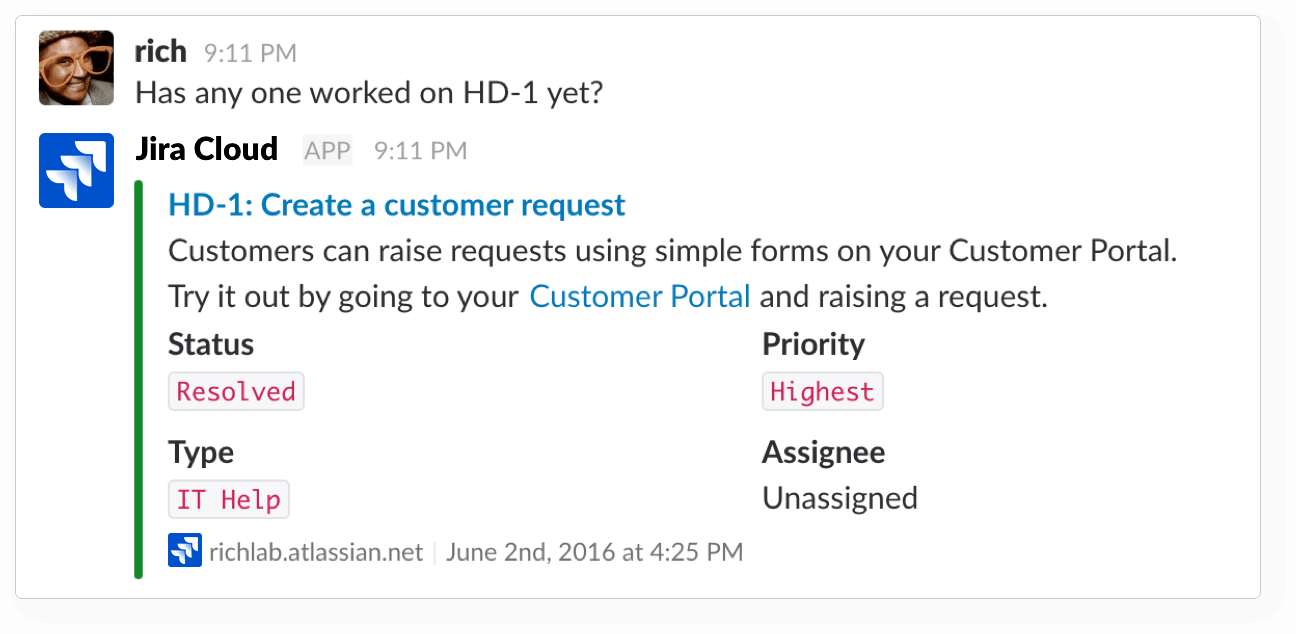 Issue-Vorschauen
Mention an issue key and @jira will fetch the key details to keep you focused on the conversation.
Einfache Filterung
Select channels, projects, issue types, and more so you have control over the signal to noise ratio.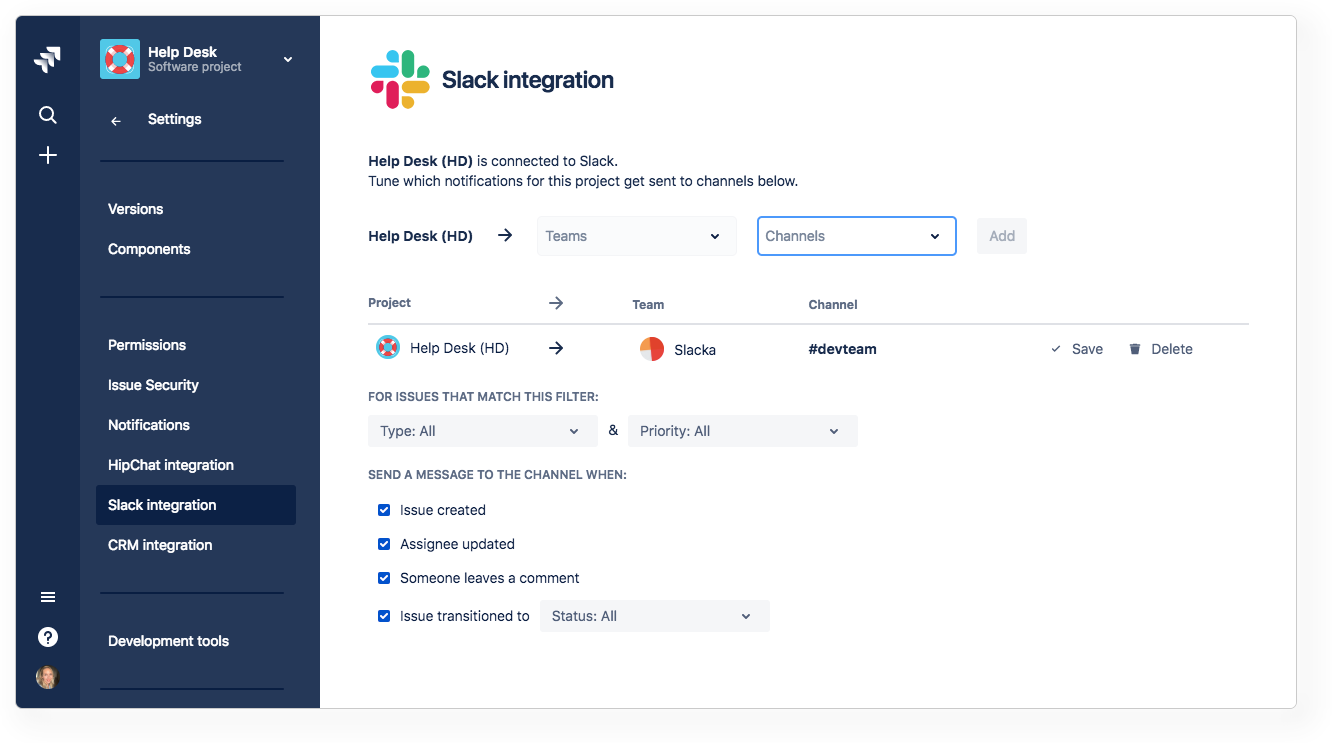 Beende den Tab-Reigen
Add new Trello cards to boards directly from Slack without needing to hop through the app-switching hoop.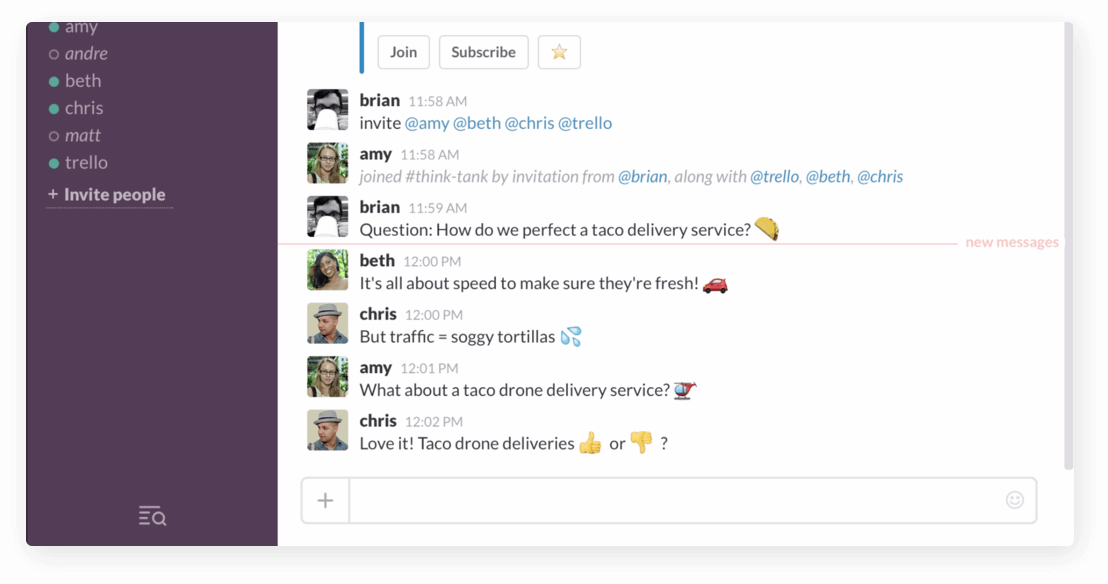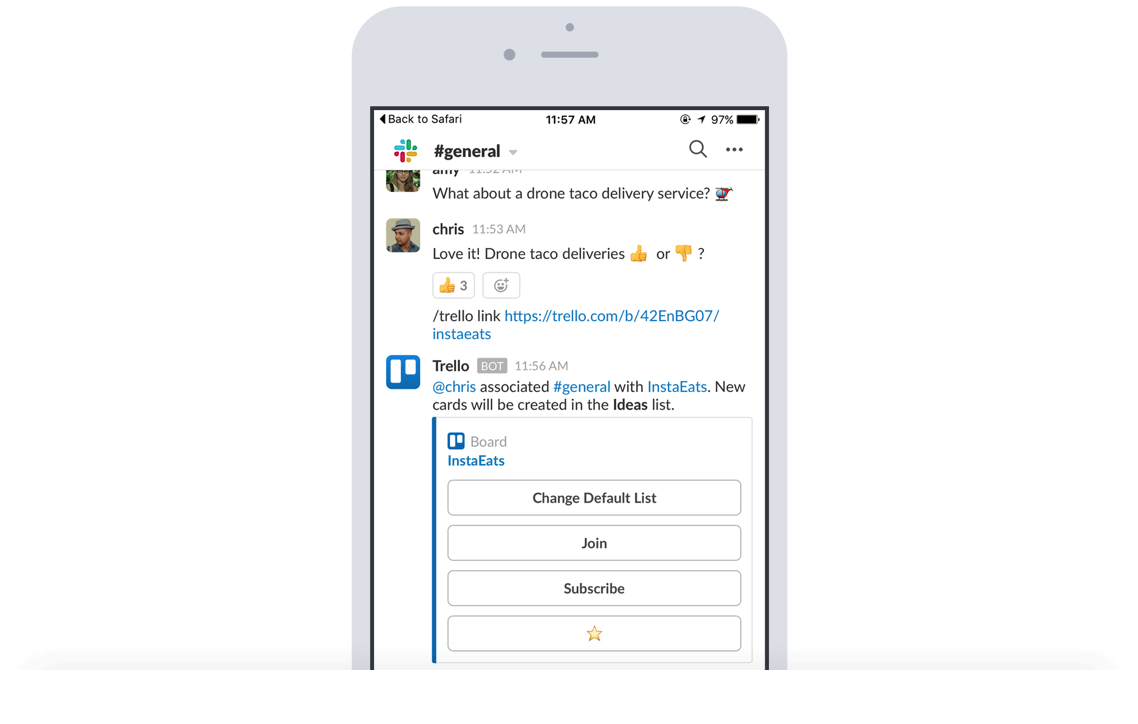 Übersichtliche Informationen
Paste a Trello link into a Slack channel to automatically display key insights like members, descriptions, comments, and more.
Steuere das Schiff von Slack aus
Attach conversations from Slack to Trello cards, change due dates, join cards & boards, and subscribe to cards.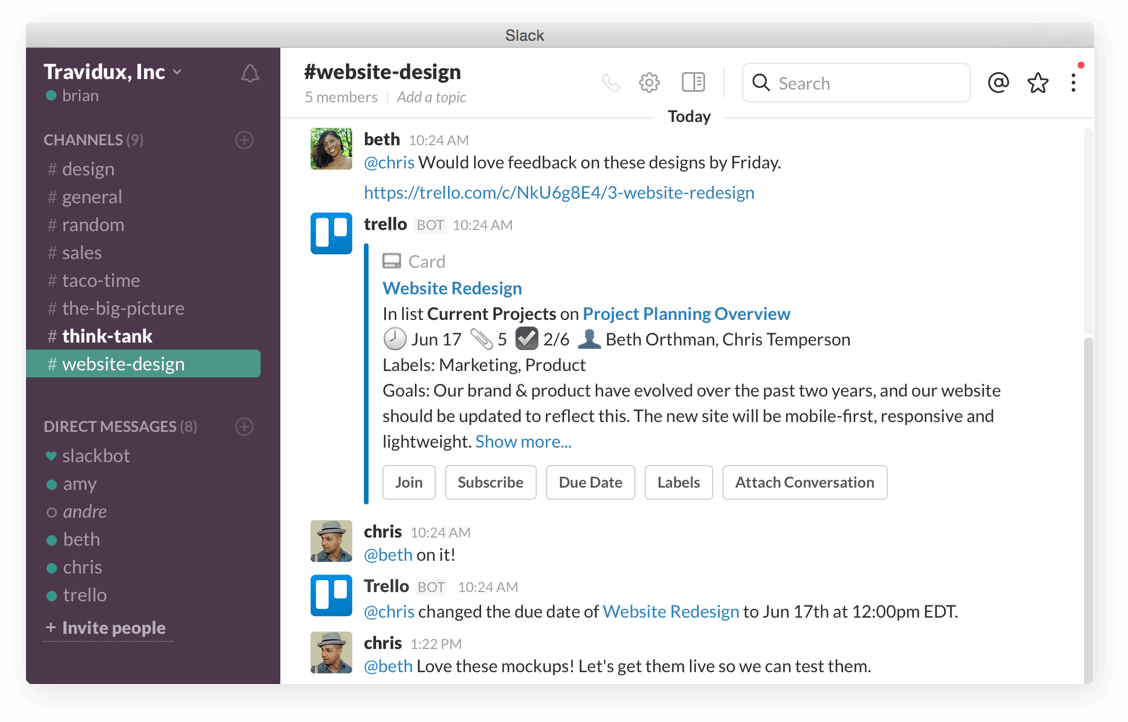 Los geht's
Take team collaboration out of isolation. Trello and Slack just work better together. Learn more.
Benachrichtigungen anpassen
Customize and receive granular notifications to stay on top of changes across your spaces, pages (even child pages!), and blogs.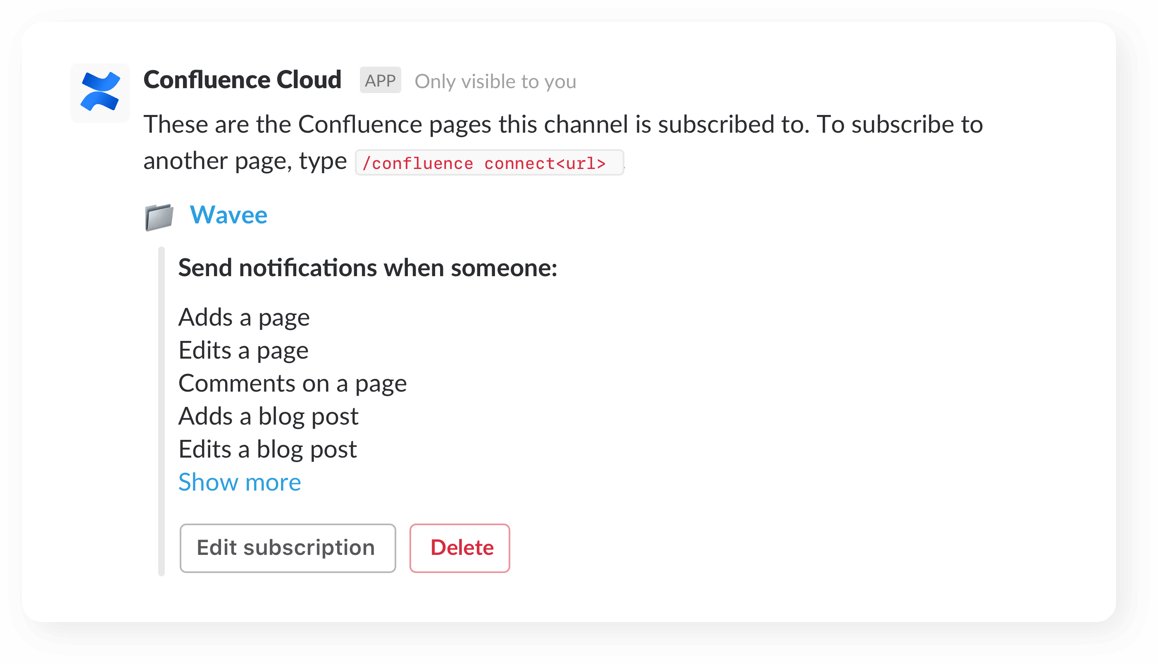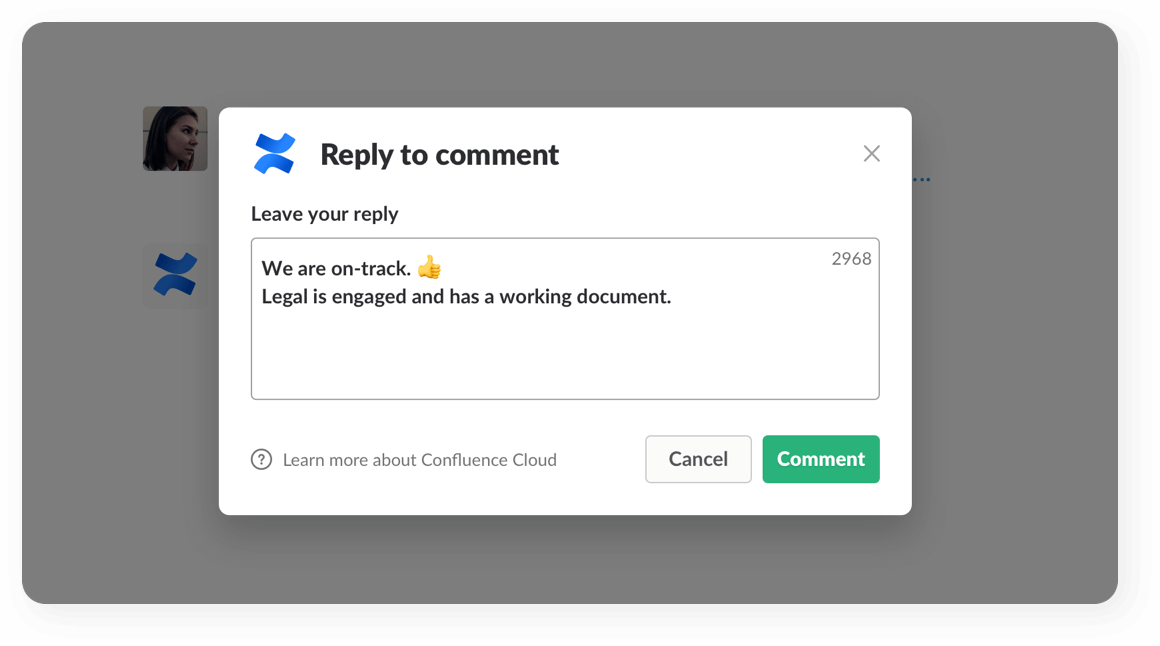 Mit Inhalten interagieren
Take action on content such as replying to a comment or liking a page without ever leaving Slack.
Vorschau von Aufgaben anzeigen
See link previews of pages, blogs and comments when you share them with your team in your channel.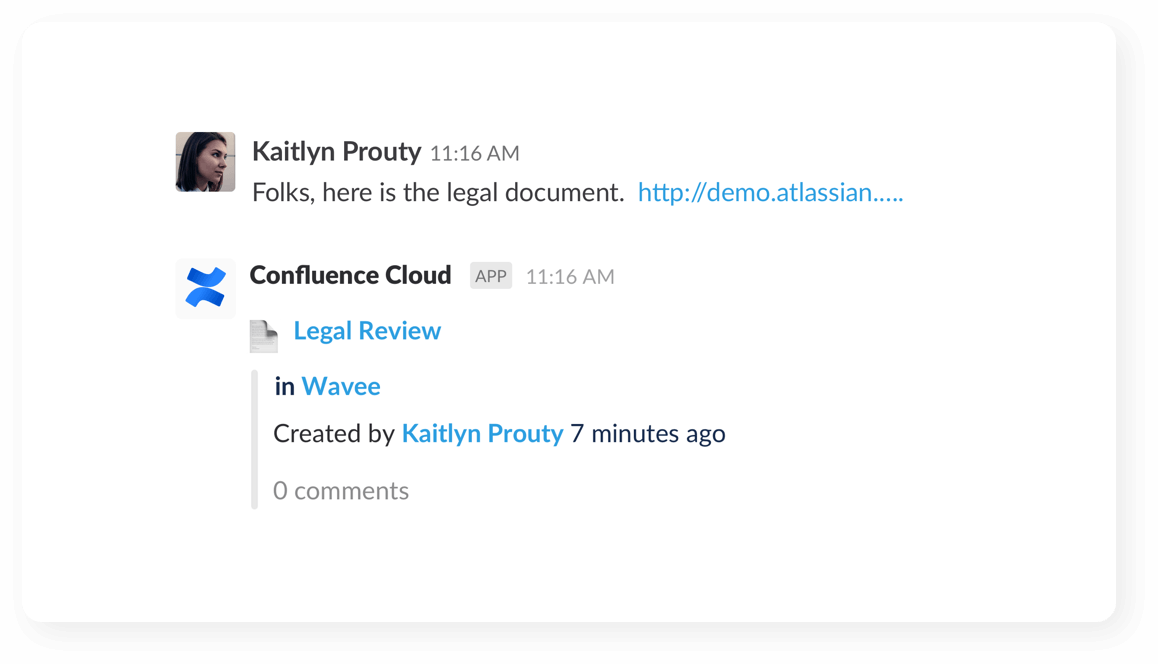 Los geht's
Have one place to stay on top of all of your work in Confluence, straight from within Slack. Learn more.

Teamkollegen anstupsen
Send friendly nudges to teammates about missing approvals on pull requests.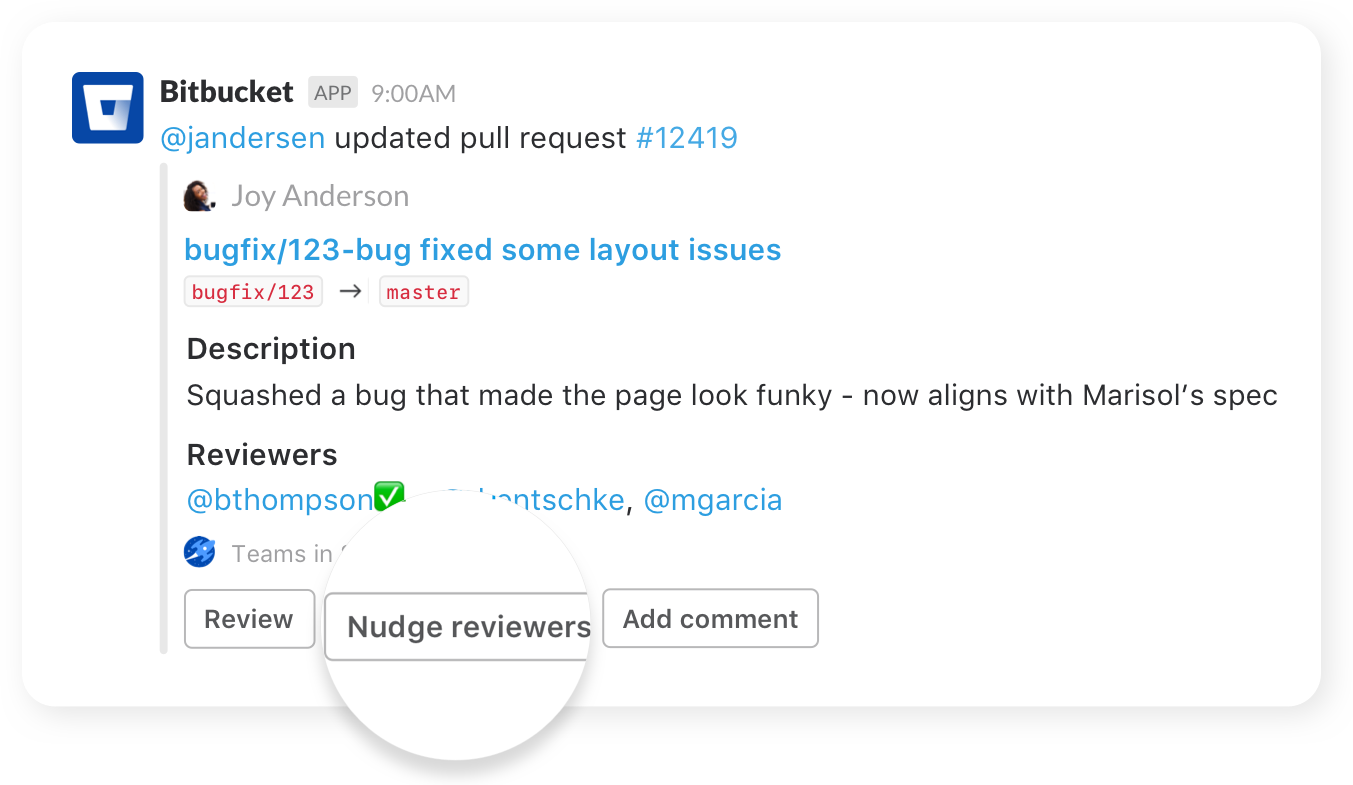 Maßnahmen ergreifen
Create, merge, and comment on a pull request, or re-run a failed build, all without leaving your channel.
Code teilen
Share code examples, or indicate areas that need a particular change, with inline code snippets.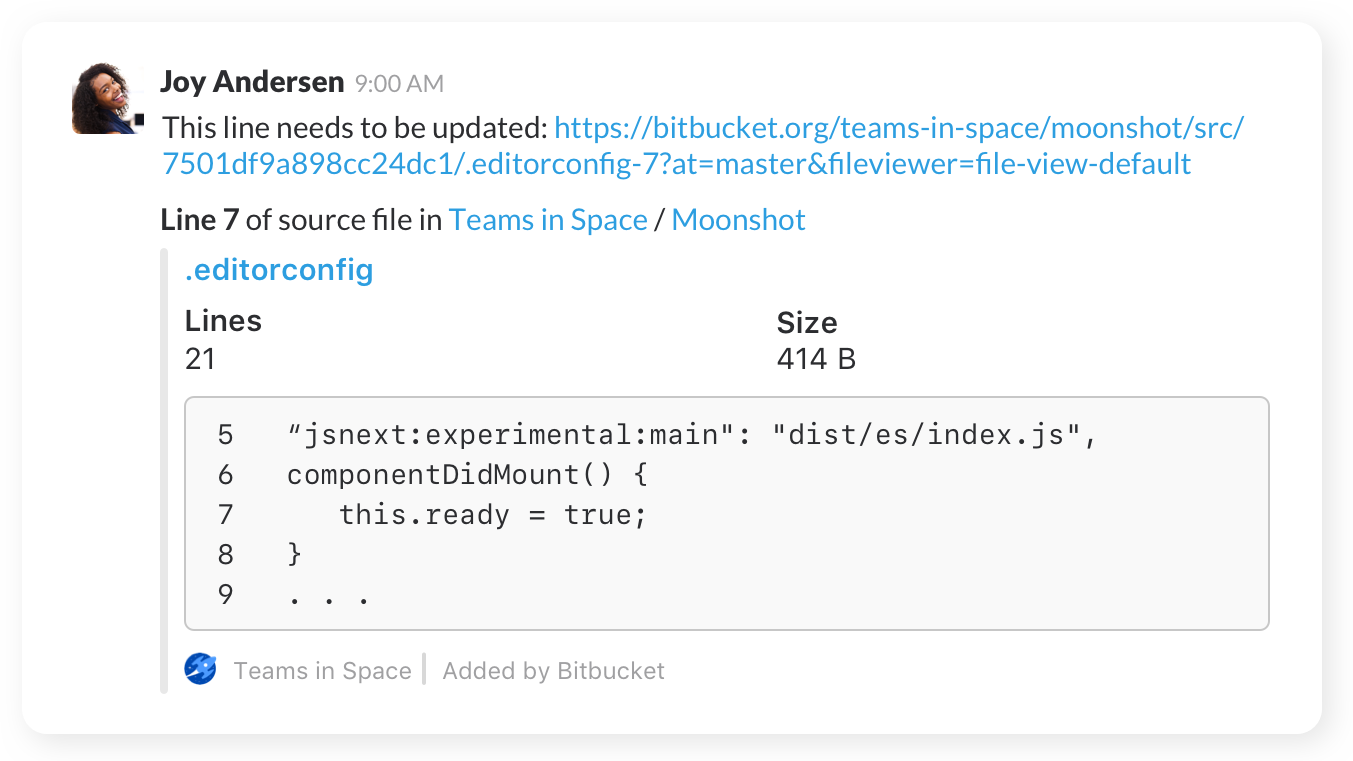 Los geht's
Once you've added the app to Slack, navigate to your repository's settings, click on "Chat notifications" to configure your notification preferences. Learn more.