Atlassian ist für alle da
At Atlassian, our future is rooted in helping teams unleash their potential by building tools that inspire collaboration and facilitate growth — interested in what's next? We're looking for people who believe that we can accomplish so much more together than apart.
Our teams
Explore the different teams that make Atlassian and find the perfect fit for you. Are you still studying or about to graduate? Learn about our student and internship opportunities. 
Get to know us
Check out our Candidate Resource Hub to learn more about interviewing at Atlassian. And stay connected on team and company updates relevant to your career by joining our Talent Community.
Let's build our future, together
We've got an ambitious road ahead. Join our team and help us shape the future.
Let's build our future, together
We've got an ambitious road ahead. Join our team and help us shape the future.
Going virtual together
We're entering a new era of work, one that will see more of our day-to-day tasks taking place in a virtual environment, and we're adapting to embrace this change.
Into the cloud
Our products help teams of all sizes to do amazing things. As we bring our product suite to the cloud we're innovating every day.
Sydney
Our home base is one of the CBD's oldest buildings.
In Sydney, our designers, engineers and growth hackers–from over 30 nationalities–combine to chase down the ultimate experience for our customers. 
Bengaluru
Our first Indian office boasts a decked-out chai bar and plenty of other perks.
With our Bengaluru team up and running, we're well on our way to having a fully-staffed R&D center in India that mirrors the structure and character of Atlassian offices around the globe.
Austin
Creators of the first Australian-Texan slang mashup, "G'day Y'all."
Our office in Colorado Tower is in the heart of the warehouse district and features fully stocked kitchens, two huge patios, an in-house gym, and more.
New York
Pioneering a hybrid in-office / remote working style since 2017.
Our Union Square office is in the heart of Manhattan and boasts the largest collection of Trellists (all the folks who make Trello) under one roof.
Mountain View
Home base for our first Atlassian Engineering Nights MeetUp group.
A hub for mobile and cloud development, this space has all of the dev-friendly things you'd expect to find in the offices of a fast-growing startup.
San Francisco
Each floor of our office here is inspired by a different SF neighborhood.
After starting our San Francisco team in the SoMa neighborhood, we've relocated our office to a beautiful FiDi building that has plenty of space to both work and relax.
Boston
We're steps from TD Garden and the Zakim Bridge.
Our Boston office started out as a location solely focused on Opsgenie, our incident management platform. Nowadays, Boston is home to a variety of teams, including Field Operations and Technical Support. 
Amsterdam
We're Netherlands #1 Best Multinational Workplace 2 years running!
We chose Amsterdam as our European hub of operations because it's truly one-of-a-kind. It boasts a huge international community, but it feels like a village. And in this way it's the perfect fit for us.
Manila
We're at home among artworks from notable Fillipino artists around the BCG.
In the vibrant BGC district, you'll find our Manila office housed in a wide-open space with tons of natural light and tons of Atlassian spirit.
Gdańsk
We're one of the oldest cities in Poland but the newest addition to the Atlassian landscape.
The Gdańsk office is crucial to Atlassian's expanding R&D footprint in the European distributed workforce.
Atlassian is for everyone
It's our mission to unleash the potential in every team, and we know that teams perform best when they are diverse and every team member feels that they belong. It's the unique contributions of all Atlassians that drive our success, and we're committed to building a culture where everyone has the opportunity to do meaningful work and be recognized for their efforts. To that end, we are committed to providing an environment free of discrimination for everyone.
Vorteile und Leistungen weltweit
Freistellung im Rahmen der Foundation
Wir geben gern. Aus diesem Grund stellen wir dich an fünf Tagen im Jahr frei (bei voller Gehaltsfortzahlung), damit du dich bei einer gemeinnützigen Organisation deiner Wahl engagieren und so etwas für das Gemeinwohl tun kannst.
Teilhabe
Wir haben alle ein Anrecht auf Prämien in Form von Aktien und verfolgen große Ziele. Wenn wir gemeinsam etwas erreichen, profitieren wir alle davon.
Work-Life-Balance
Das Arbeitsumfeld bei Atlassian ist sehr angenehm . Wir bieten flexible Arbeitszeiten, viele Urlaubstage, attraktive Veranstaltungen und ein großzügiges Programm, um dich bei Wechseln an einen anderen Standort zu unterstützen.
Kostenlose Verpflegung
Dann sollen sie doch Kuchen essen! Oder Smoothies trinken. Oder frisches Bio-Obst genießen. Wonach auch immer dir gerade ist – in unseren Büroküchen kannst du dich jederzeit bedienen.
Wachstum
Unser Unternehmen wächst derzeit sehr schnell. Für dich ergeben sich daraus viele Gelegenheiten zur beruflichen Weiterentwicklung und Weiterbildung. Die Fortbildungsgebühren spendieren wir dir.
Büroausstattung und spezielle Angebote
Schreibtische, an denen du auch im Stehen arbeiten kannst? Haben wir. Aeron-Bürostühle? Ebenfalls vorhanden. Was möchtest du noch? Joga-Stunden? Kein Problem!
Our values
Learn about the values that guide our business, our product development, and our brand. Take this 5-minute quiz to see where your values align with ours.
Get a feel for work-life at Atlassian
Whether you're in an office or working remotely it's our goal to make everyone feel at home.
Start your career at Atlassian
Are you still studying or about to graduate? Learn more about our student opportunities and how you can launch your career with us.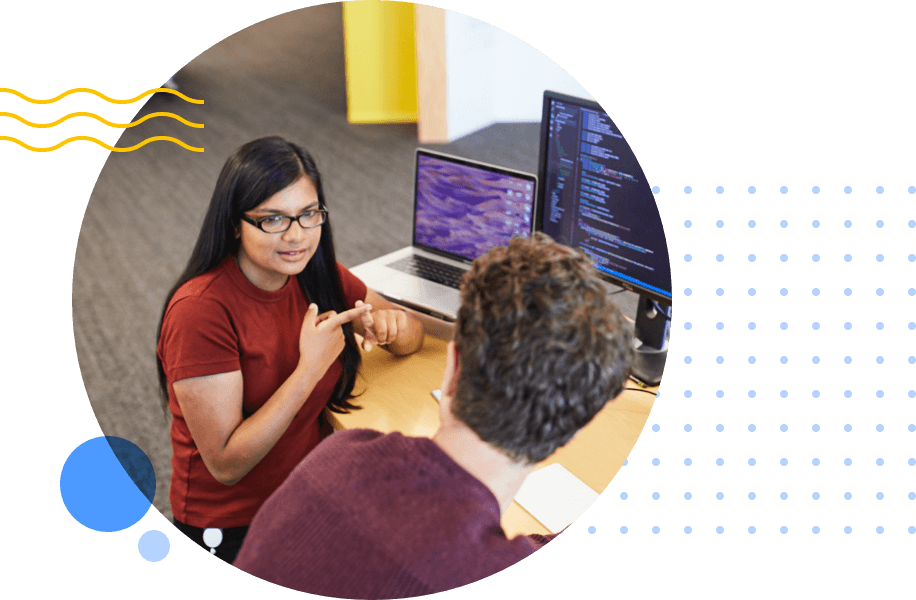 Prämien für die Empfehlung neuer Mitarbeiter
Du bist kein Atlassian-Mitarbeiter? Kein Problem – jeder kann uns seinen Bekannten empfehlen und dafür eine attraktive Prämie erhalten.
Unsere Teams
Wir lieben alle Teams. Lerne unsere Teams kennen, um zu erfahren, welches am besten zu dir passt.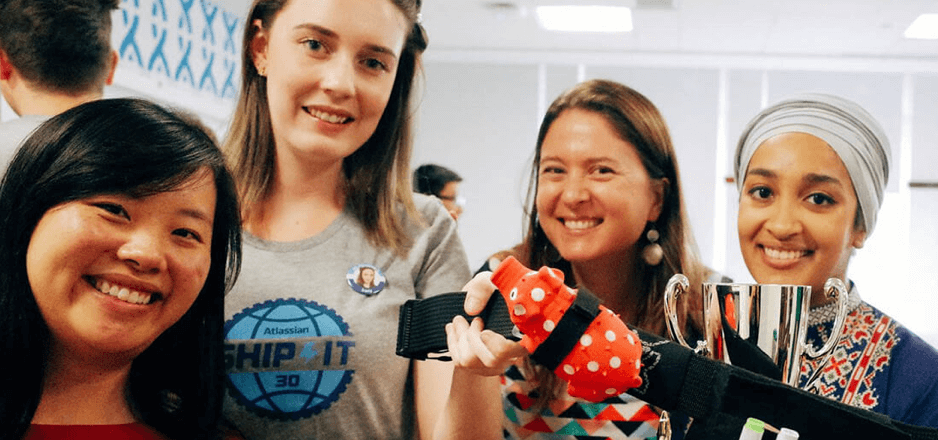 Keine Regeln, einfach liefern
Alle drei Monate arbeiten wir einmal 24 Stunden rund um die Uhr daran, Innovationen in einem beliebigen, uns inspirierenden Gebiet voranzutreiben – seien es bahnbrechende Ideen, die Behebung schwerwiegender Fehler oder Projekte zur Verbesserung unseres Arbeitsumfelds. 20 % der Zeit sind wir also quasi gedopt.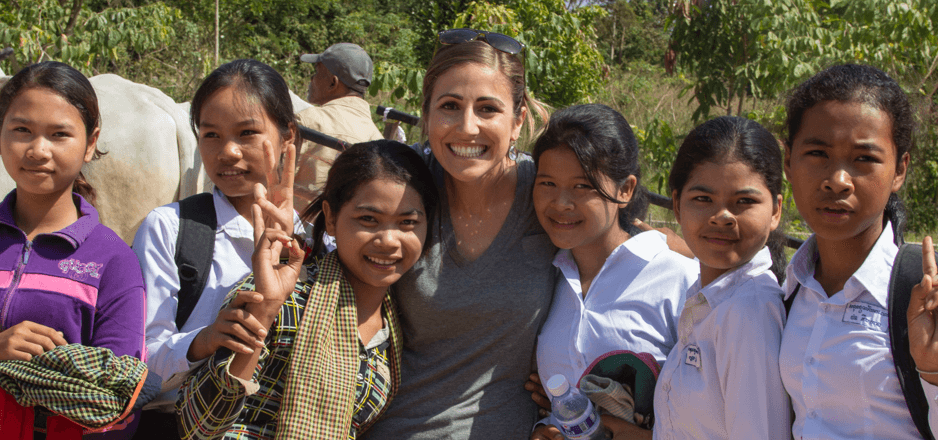 Unser Engagement
Die Atlassian Foundation gibt auf vielerlei Arten etwas zurück – und zwar indem sie Atlassian-Mitarbeitern die Zeit gibt, die Zwecke zu unterstützen, an die sie glauben, und indem sie Lizenzen für gemeinnützige Projekte und Geld an Wohltätigkeitsorganisationen spendet.