The Future of Atlassian starts with you
At Atlassian, our future is rooted in helping teams unleash their potential by building tools that inspire collaboration and facilitate growth — interested in what's next? We're looking for people who believe that we can accomplish so much more together than apart.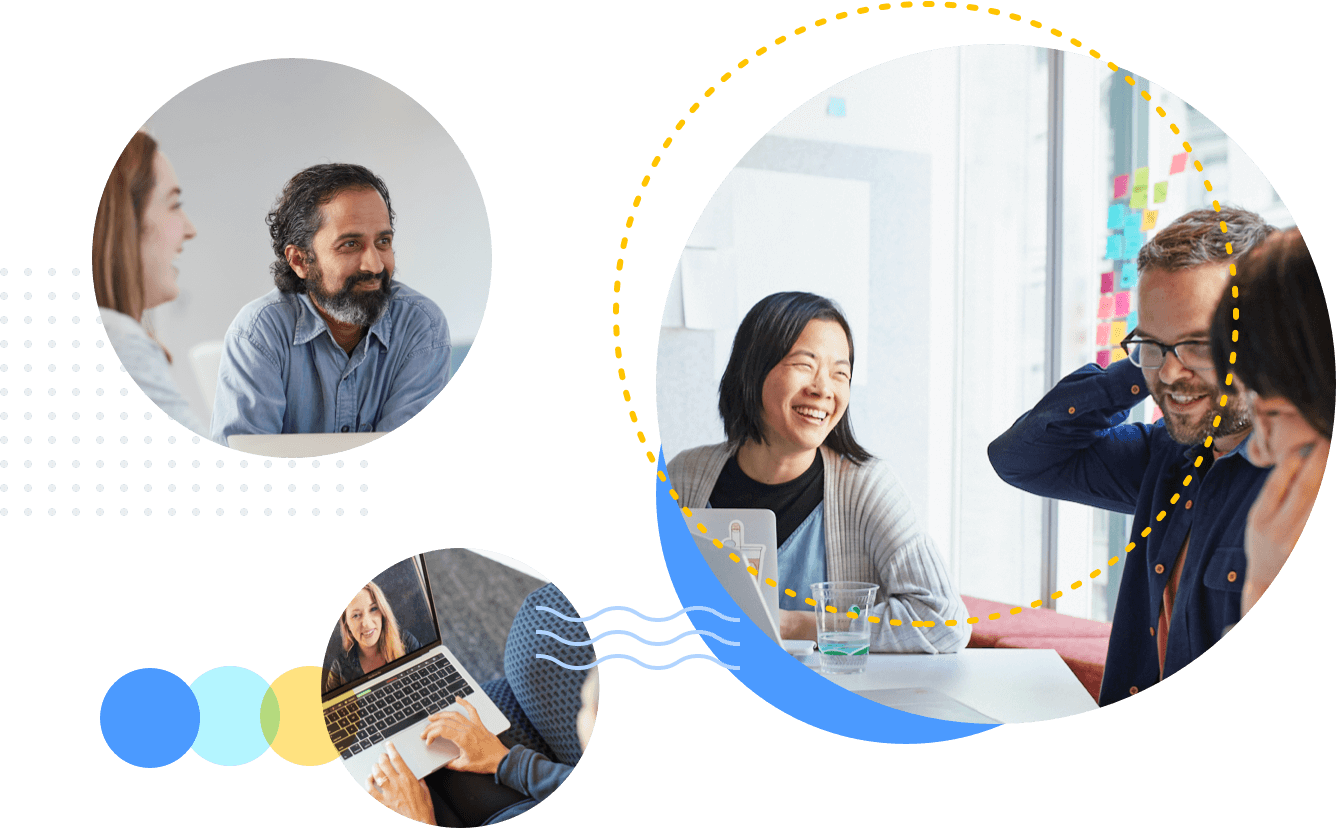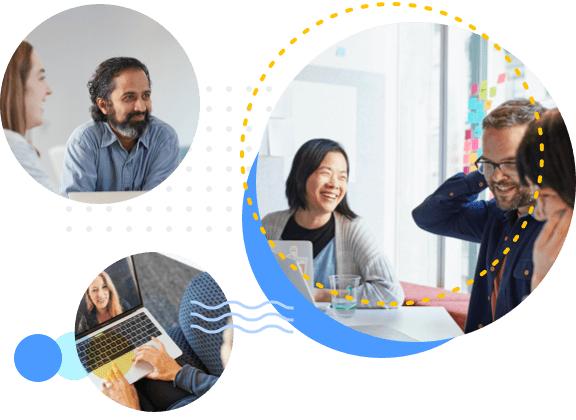 Our teams
Explore the different teams that make Atlassian and find the perfect fit for you. Are you still studying or about to graduate? Learn about our student and internship opportunities.
Get to know us
Check out our Candidate Resource Hub to learn more about interviewing at Atlassian. And stay connected on team and company updates relevant to your career by joining our Talent Community.
Let's build our future, together
We've got an ambitious road ahead. Join our team and help us shape the future.
Going virtual together
We're entering a new era of work, one that will see more of our day-to-day tasks taking place in a virtual environment, and we're adapting to embrace this change.
Into the cloud
Our products help teams of all sizes to do amazing things. As we bring our product suite to the cloud we're innovating every day.
Atlassians choose every single day where they want to work – whether it's in one of our offices, from home, or a combination of the two. We call this Team Anywhere.
So how does it work? You can work in any country where we have a legal business entity and there's a sufficient timezone overlap with your team. Want to work from a different place this summer? Go for it! You can stay and work outside your designated "work location" for up to 90 days a year. And our digital-first culture means we default to virtual meetings and place greater emphasis on async communications.
This levels the playing field so you never feel like your flexible lifestyle holds you back.
Meet a few Atlassians
---
Sean Bourke, Product Manager
"As I work remotely, feeling connected is important to me. With Intentional Togetherness meet-ups, virtual and in-person self-organised events, Atlassian has found the winning balance. No matter the distance, I feel close to my team whether they're in another town, state or country."
←
→
By country
---
Australia
Canada
France
Germany
India
Japan
Netherlands
New Zealand
Poland
The Philippines
Turkey
United Kingdom
United States
By office location
---
Amsterdam
Ankara
Austin
Bengaluru
Blacksburg
Boston
Gdańsk
Manila
Mountain View
New York
San Francisco
Sydney
Yokohama
Sydney
Our home base is one of the CBD's oldest buildings.
In Sydney, our designers, engineers and growth hackers–from over 30 nationalities–combine to chase down the ultimate experience for our customers.
Bengaluru
Our first Indian office boasts a decked-out chai bar and plenty of other perks.
With our Bengaluru team up and running, we're well on our way to having a fully-staffed R&D center in India that mirrors the structure and character of Atlassian offices around the globe.
Austin
Creators of the first Australian-Texan slang mashup, "G'day Y'all."
Our office in Colorado Tower is in the heart of the warehouse district and features fully stocked kitchens, two huge patios, an in-house gym, and more.
New York
Pioneering a hybrid in-office / remote working style since 2017.
Our Union Square office is in the heart of Manhattan and boasts the largest collection of Trellists (all the folks who make Trello) under one roof.
Mountain View
Home base for our first Atlassian Engineering Nights MeetUp group.
A hub for mobile and cloud development, this space has all of the dev-friendly things you'd expect to find in the offices of a fast-growing startup.
San Francisco
Each floor of our office here is inspired by a different SF neighborhood.
After starting our San Francisco team in the SoMa neighborhood, we've relocated our office to a beautiful FiDi building that has plenty of space to both work and relax.
Boston
We're steps from TD Garden and the Zakim Bridge.
Our Boston office started out as a location solely focused on Opsgenie, our incident management platform. Nowadays, Boston is home to a variety of teams, including Field Operations and Technical Support.
Amsterdam
We're Netherlands #1 Best Multinational Workplace 2 years running!
We chose Amsterdam as our European hub of operations because it's truly one-of-a-kind. It boasts a huge international community, but it feels like a village. And in this way it's the perfect fit for us.
Manila
We're at home among artworks from notable Fillipino artists around the BCG.
In the vibrant BGC district, you'll find our Manila office housed in a wide-open space with tons of natural light and tons of Atlassian spirit.
Gdańsk
We're one of the oldest cities in Poland but the newest addition to the Atlassian landscape.
The Gdańsk office is crucial to Atlassian's expanding R&D footprint in the European distributed workforce.
Since we started, Atlassian held the belief that talent exists everywhere in the world—not just in Silicon Valley.
Scott Farquhar
Co-founder and co-CEO, Atlassian
We believe in the power of diversity
It's our mission to unleash the potential in every team, including our own. We aim for nothing short of equity for every Atlassian and are committed to an authentic culture of inclusion.
Foundation leave
We love to pay it forward, so you get five paid days a year to volunteer at your favorite charity. Be the change in your community.
Ownership
We're all eligible for equity awards, and we have big plans. That means when we play together, we win together.
Work/life balance
Here at Atlassian, life is good. We have flexible hours, loads of time off, and awesome events.
Modern Health
Our global partnership provides app-based mental health support at no cost.
Learning budget
Growth is important. It's why we provide a dedicated learning budget to support everyone's growth & development.
Workspace your way
Whether you're based in an office or working remotely, we provide the tools or financial support to make your workspace work for you.
Interested in learning more about what Atlassian has to offer?
What we believe
Our values
Learn about the values that guide our business, our product development, and our brand. Take this 5-minute quiz to see where your values align with ours.
Open company, no bullshit
Play, as a team
Build with heart and balance
Don't #@!% the customer
Be the change you seek
Get a feel for work-life at Atlassian
Whether you're in an office or working remotely it's our goal to make everyone feel at home.
Start your career at Atlassian
Are you still studying or about to graduate? Learn more about our student opportunities and how you can launch your career with us.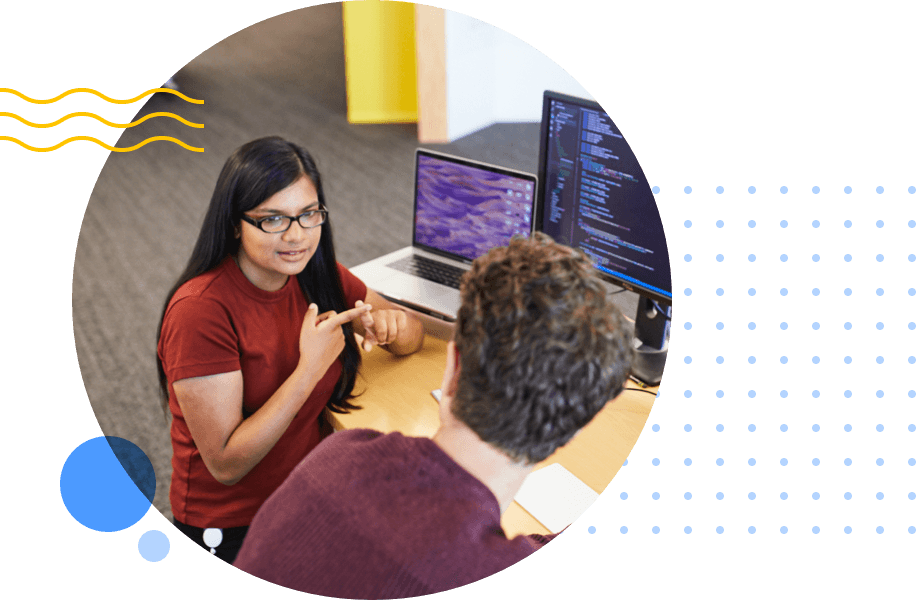 Join the Atlassian Talent Community
Don't see an exact role match? No problem! Join our Talent Community and stay up-to-date on company and careers updates relevant to your career.