Persona template
Use this template to better understand who your customers are and how you can cater to their unique needs.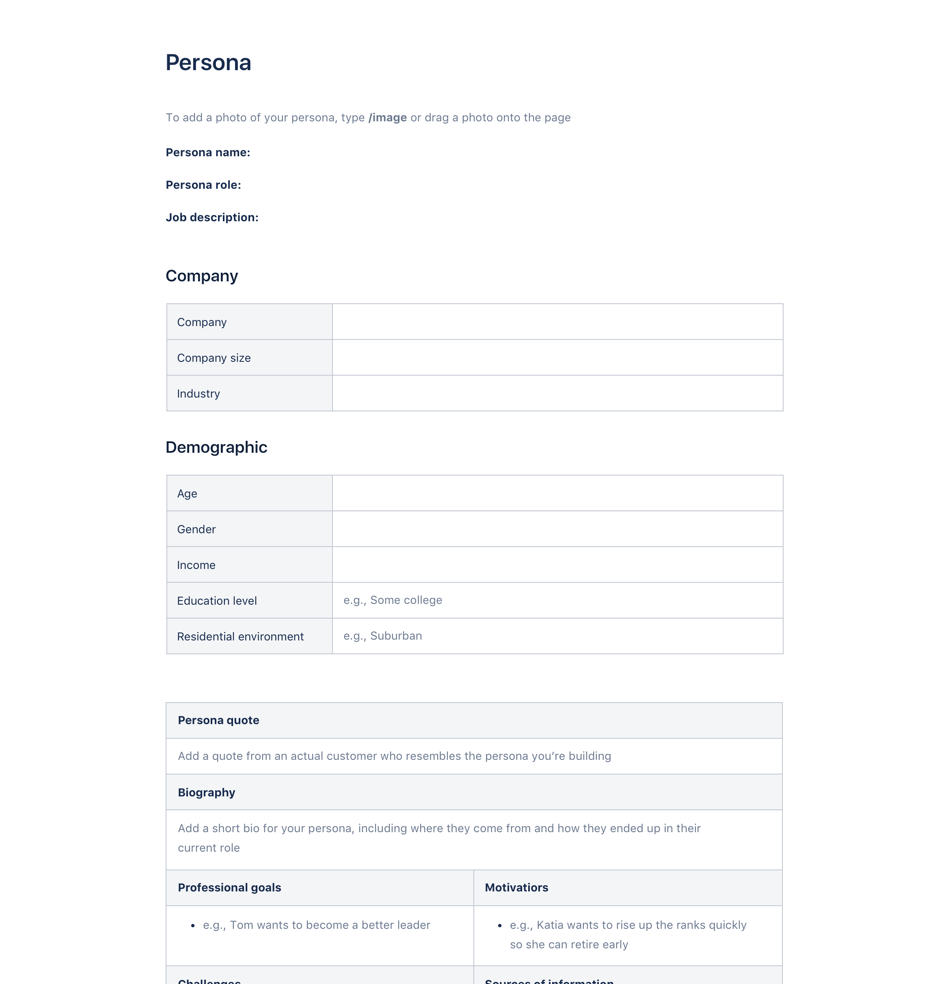 Persona template
Personas are a valuable tool to help us understand our customers and ensure that we're meeting the needs or solving a problem for our users. Use this template to help your team keep the user top of mind when making decisions, developing features, or creating content. For help gathering feedback from your buyers, check out this step-by-step guide to conducting flawless customer interviews.
To access this template in Confluence Cloud, click on
in the left sidebar.
Use this template to:
Better understand key members of your target audience through research and customer interviews
Give all team members and stakeholders a consistent and memorable overview of target audience
Provide empathy and insight when discussing features and product changes