Incident management for high-velocity teams
On-call pay
Setting up a policy for paying on-call teams
Providing customers with a seamless experience means ensuring you have the right people on call and available to respond to an incident, should one arise. Since on call is a stressful job and usually demands work outside of typical business hours, it's important to design and document an on-call compensation plan, both to keep your systems up and running—and so your on-call employees feel valued.
On-call employees are typically compensated for the time they spend being ready and available to work.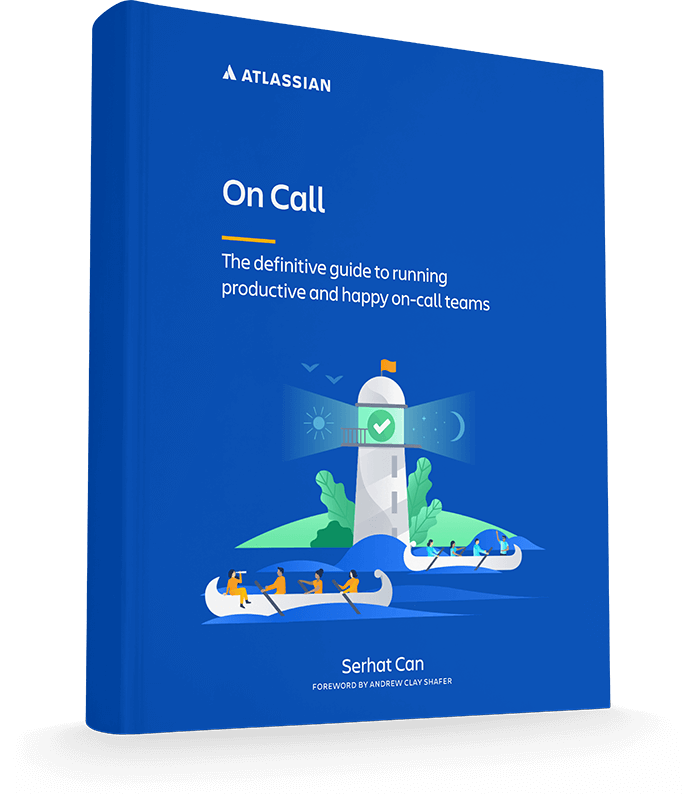 Download our on-call book
Learn how to create and implement an effective program in this essential guide
Compensation models for on call pay vary, and can involve pay in addition to regular salary, extra time off, or some combination of the two.
The key to choosing the best on-call compensation plan is finding a solution that ensures your company has the coverage it needs in the event of an incident, but also recognizes your employees for their effort and time spent. If employees feel like their time is valued and respected, they will, in turn, care about the business and contribute to its success. 
There are a lot of considerations that go into implementing an on-call compensation plan: 
Will compensation be made with extra pay or extra time
How often and for how long each person will be on call
What type of work is expected during each shift
Any additional incentives for tackling difficult or extra time-consuming incidents
What's most important is that you formalize a compensation plan and follow it consistently. Without this, your on-call team can feel overburdened and undervalued.
Tutorial
Setting up an on-call schedule with Opsgenie
In this tutorial, you'll learn how to set up an on-call schedule, apply override rules, configure on-call notifications, and more, all within Opsgenie.
Read this tutorial
Up Next
A better approach to on-call scheduling
An effective on-call schedule is key to sustaining a healthy on-call culture. Learn common mistakes, types of rotation schedules, and how to get it right.
Read this article