What's a knowledge base and why you need it
What is a knowledge base?
A knowledge base is a self-serve online library of information about a product, service, department, or topic.
The data in your knowledge base can be from anywhere, but usually comes from several contributors who are well versed on the subject - enough to give you all the details. Subjects range from the ins and outs of your HR or Legal department to how a new product, hardware, or software works. The knowledge base can include FAQs, troubleshooting guides, and any other nitty gritty details you may want or need to know.
Why you need it
In today's connected world, nobody simply "wants" easy access to accurate information. We demand it. Heck, we expect it. And that doesn't mean we want a phone call. Or an email. Or a service ticket. We want what we want. Point. Click. Bam. Now.
Which is why you need a rich, deep knowledge base.
Start by posting short, targeted articles that address the questions people want answered. And build your knowledge base from there. You'll find a knowledge base is one of the easiest, cheapest ways to keep customers happy. It's the ideal way to handle high-volume, simple interactions. And it's available, self-serve, 24 hours a day, seven days a week. (So you can actually have a life.)
How can a KB make a difference for coworkers & customers?
When you have a knowledge base in place, you should combine it with a program of knowledge management. Knowledge Management enables you to create, curate, share, utilize and manage knowledge across your whole company and across industries. With a strong knowledge base and knowledge management, you'll find your organization is more nimble and able to deliver faster service. You'll also be able to improve self-service, give greater access to more articles, and offer regular updates through that knowledge management system.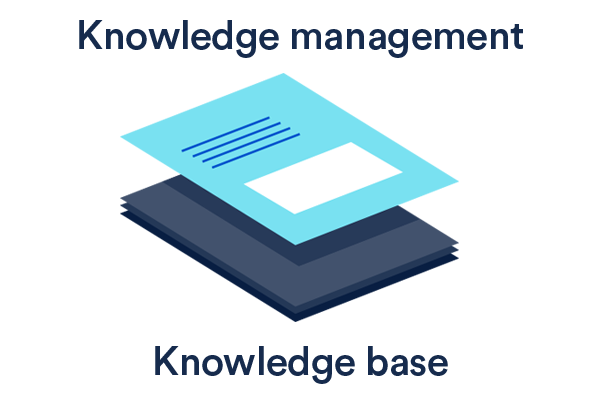 Here's another big point: by providing the opportunity for people to leave comments, you can give co-workers and customers the opportunity to help solve each other's problems. And make all involved feel a true sense of community.
Ultimately, you'll deliver an even better customer experience, one designed for the information-rich world we all live in. Life changing? Probably not. But paradigm shifting and good for the ol' bottom line? You betcha.
Here are a few other ways a knowledge base can make a difference

More consistent service.
Everybody in your organization will speak from the same playbook. No confusion. No missteps. Everyone––customers and sales folk––is happy.
Higher resolution rates at first contact.
With a good knowledge base, one that's organized well, there's no putting customers on hold, no transfers between agents, no "we'll call you back in a minute." Answers are right at customers' fingertips. And when they have additional questions, others in the community are right there to help. It's an easy-to-use, self-serve way to resolve issues fast.
Lower training costs.
A knowledge base, supported by a strong knowledge management program, ensures new hires are trained with the latest information and get consistent guidance. That translates to a better work environment and lower costs. And who doesn't want that? (Rhetorical question.)
Does my team really have to have a knowledge base?
Look, no one's forcing you. But once you put a good knowledge base in place, backed by a plan for knowledge management, customers and employees find answers themselves. So you can focus on really important aspects of your job, rather than answering everyone's questions. (And, c'mon, you know what a pain questions can be.) Plus, there are dozens of other reasons to organize a good knowledge base. Here are just a few

It puts everything people need to know in one place and, well, it's organized.
Your company looks smart, up-to-date, and professional.
You standardize answers instead of offering multiple responses from different sources.
You get a feedback loop and the opportunity to engage with people who matter.
It's flexible. You can use it for IT tickets, for any department. (Even for concert tickets.) See the next section for more on this.
A few of the endless ways you can use a knowledge base.
Organizations use knowledge bases for a lot of reasons. And they're finding more uses virtually every day. The way you use a knowledge base depends, of course, on what your organization does and who it serves. But here are a few of the ways knowledge bases are proving to be invaluable.
IT: It simplifies everything from troubleshooting to training/onboarding and general how-to and support questions
HR: Again, great for everything from training/onboarding to distributing company policies and pay schedules
Legal: Helps with contract and other approval processes, policies, trademarks and registrations
A few technical points about your knowledge base.
Many knowledge bases are structured around artificial intelligence. Others are just indexed encyclopedias. Some are interactive and respond to input from users.
Human-readable knowledge bases are the ones people can access for documents, manuals, troubleshooting information and frequently answered questions. There are also machine-readable knowledge bases. They store stuff in system-readable forms. Solutions are based on what we call automated deductive reasoning. When a user enters a query, software helps narrow down a solution.
Seven critical tips for building your knowledge base.
Besides instituting a really strong knowledge management system, here are tips on maintaining a knowledge base of your very own.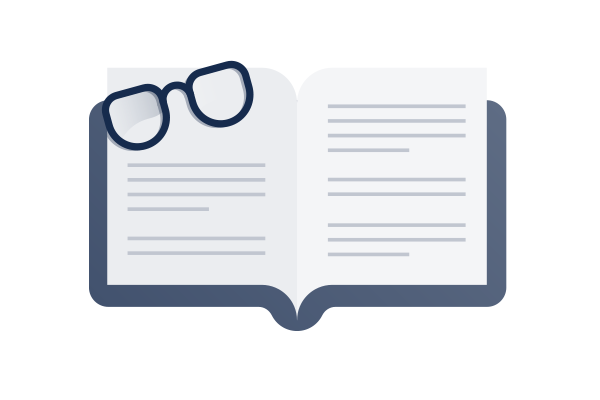 1. Determine that you need one.
Start by asking yourself how much time you'd save if employees didn't have to answer the same questions over and over. Then look at your customer satisfaction and productivity goals; if your organization could do better, a knowledge base is a great place place to start.
2. Get your content together.
Stuff is everywhere. Collect FAQs (and answers) from any department that interacts with customers. And we mean any department. The guys who build trade shows? The people in IT? Yes. And yes. But don't forget the people who make stuff––if your company makes stuff. They all can and should contribute to your knowledge base. And they should be part of the knowledge management process that maintains it.
3. Customize pages. Stay consistent.
Create a style guide, so that all of the information you pour into your knowledge base looks and sounds the same. Yep, we're talking the same font, type size––formatting––all of that. This covers the entire visual presentation. From images to colors and everything in between. Look sharp. Be sharp. (To quote your high school gym teacher.)
4. Find your voice and stick with it.
Figure out how your company or organization talks. Whether you're polished or funky or have kind of a laid back vibe, use that in the presentation of your knowledge base. The people in marketing can help. It's a "brand" thing.
5. Get the right tools to manage it.
We know how it is. You start out with a bunch of pdf files on a server, and your knowledge base grows from there. But once you're done, make sure you have the right tools for hosting and managing your knowledge base. Everything from the frequency of content changes to how customers typically interact with your information––all of that should be part of your decision.
6. Make it easy. And keep it that way.
Once it's up and running, remember that your knowledge base is a self-serve operation. You'll need to make sure your knowledge base is easy to navigate. And easy to use. Allow contributors to use speed-templates to upload data. Use labels/search terms to categorize information so articles are easy to find. Organize the content to fit your audience and company, and then stay on top of it like a control freak's sock drawer.
7. Keep it relevant. And up to date.
This is where the creation of your knowledge base flows into the ongoing task of knowledge management. Implement a system of analytics, so you understand how many people are using content. Allow users to leave feedback and ratings on content. Make sure your management and marketing people are looking it over. Avoid delays and bottlenecks by identifying multiple people to approve content. Set up gatekeepers, then give them big ol' red flags to wave when information needs to be dropped, added or changed.
Put your knowledge to work for you. Now.
Today, customers, employees––virtually everyone––wants and expects easy access to information. That data is locked away in the files, databases and minds inside your organization. Organizing it into a knowledge base opens the door to improved customer service, greater productivity, increased collaboration, and a lot less time spent answering the same questions.