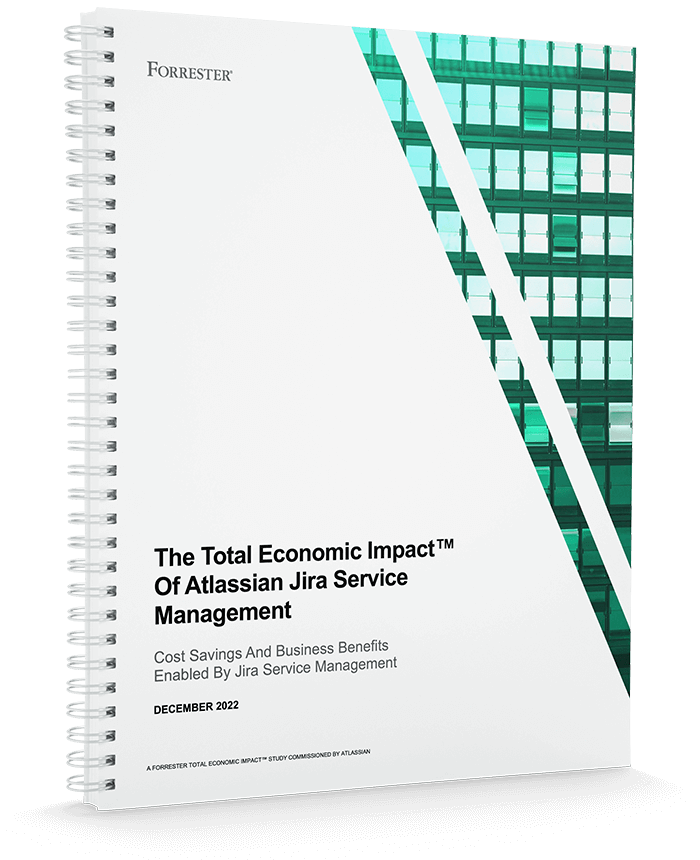 Forrester's Total Economic Impact™ Of Atlassian For ITSM
Forrester calculates a 246% ROI of Atlassian for ITSM
The days of costly legacy ITSM tools that are heavy and rigid are over. In today's world of high customer expectations and demand for always-on services, IT teams need a modern ITSM solution to deliver end-to-end services faster—and with agility. But deciding which ITSM solution meets IT needs for flexibility and collaboration while delivering the highest ROI can be difficult.
That's why we asked Forrester Consulting to calculate the business impact of adopting Atlassian for ITSM and the related benefits, costs, and overall ROI of Jira Service Management.
Read this commissioned study to learn how Atlassian customers transformed their approach to ITSM and drove the following results:
Gained 246% return on investment (ROI)
Improved service agent productivity by 61%
Saved $800K by retiring legacy ITSM tools
This is a commissioned study conducted by Forrester Consulting on behalf of Atlassian.
Discover new ways of working with Atlassian for ITSM