TOOLS FOR EVERY ROLE
Enterprise teams thrive with Jira Align
Portfolio managers
Communicate the value of funding strategic initiatives to investors, analysts, and employees
Executives
Connect strategy to execution to drive enterprise value of your high-level mission and vision
Delivery teams
Execute against sprint work that tracks back to your company's high-level strategy
Program Managers and RTEs
Ensure programs run smoothly and resources are perfectly allocated for on-time delivery
Product managers
Manage idea intake, prioritize the feature backlog, and track progress with real-time roadmaps
Transformation teams
Drive digital transformation with a framework customized to scale agile in your enterprise
Flexible support for agile frameworks
The only platform that lets you implement and extend any framework at scale, including hybrid and custom frameworks.
Scaled Agile Framework (SAFe)
See it in action
Watch the demo
Learn about the benefits, key features, and use cases for Jira Align.
THE BEST OF TEAM AND ENTERPRISE-LEVEL PLANNING
Extend the power of teams working in Jira Software
A seamless Jira integration
With Jira Align, keep your teams working in Jira Software while extending coordination and planning to the program, portfolio and enterprise.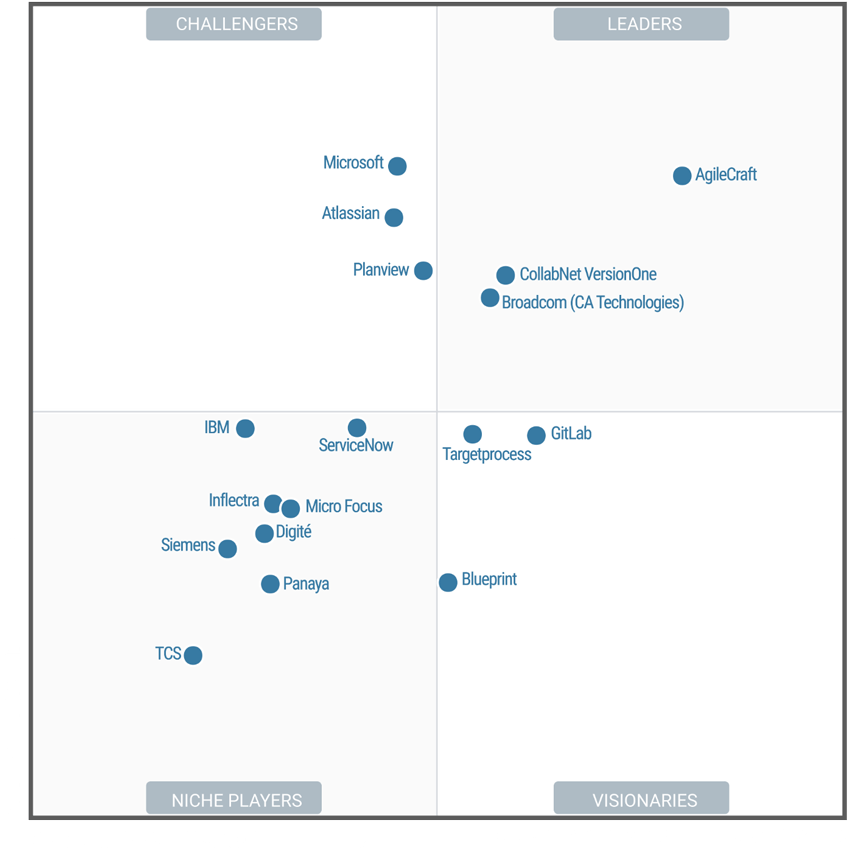 Leader in Gartner's 2019 Magic Quadrant
Find out why Jira Align was named a Leader in the latest assessment of Enterprise Agile Planning Tools
TRUSTED BY CUSTOMERS WORLDWIDE
---
READY TO TAKE THE NEXT STEP?
Get in touch to get started