4 areas of investment to consider in your IT budget planning
IT budgets are the foundation of delivering fit-for-purpose IT services. They help you determine priorities and plan for what your team can accomplish in the coming year. So, what should you consider including in your IT budget? Obviously, there's the "keeping the lights on" stuff – everything necessary to keep your business running. Then there are business projects and IT projects aimed at improvement, like technology refresh, service improvement, new technology research, or something else.
There's also a fourth area – your spending on things that will ultimately save money and make better use of your company's annual investment in IT. The word "investment" is used very deliberately here, because too often people think of the IT budget as "spend." Instead, the annual IT budget should be thought of overall as an investment in capabilities that add business value, providing positive return on investment (ROI) for business stakeholders.
Below, I'll expand on each of the four areas of investment to include in your budget.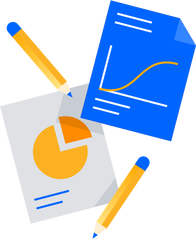 1. "Keeping the lights on" spend
This portion of the budget maintains the IT status quo. It covers people, facilities, IT infrastructure, third-party services, applications, and their support and maintenance.
Many organizations keep the math in this area simple, using a last year's budget plus or minus x% approach to creating their Opex (operational expenditure) IT budget. The +/- x percentage depends on variables such as previous-year financial performance, increases/decreases in volume, procurement or technology-based cost reductions, changes to the IT-service portfolio, etc.
It might not appear very exciting to the non-accountants among us, but there's scope to do more with this element of the overall IT budget, which I'll cover below.
2. Business projects
The IT team might play only a small part in creating the business cases for budget allocated to business projects, with an IT manager probably leading the technology change and incurring the IT project spend. Just because IT isn't the driver, this doesn't mean that the IT team shouldn't look to play a bigger role in influencing business projects in the IT budget.
Today's companies depend heavily on technology to address their business challenges, so your IT team is in the best position to advise on this work. Thus, these are often proactive projects, where the IT team actively identifies, and sells, technology-driven opportunities. One obvious example of this is the idea of "digital transformation, where your IT team can lead the innovation push across three areas:
New products and services that leverage technology and data. Invest IT budget in things that bring in new customers and revenues.
Better customer engagement. Make it easier for individuals or companies to become, and remain, customers.
Better back-office operations. Use technology as a digital backbone that helps the business become faster, cheaper, and better.
These three areas are about much more than increasing spend on technology and data. They are about improving business results.
3. IT projects
It can be challenging to secure approval for IT-specific projects. To encourage greater investment in IT, focus on making a strong case for the available business benefits. Potential IT projects could include:
Technology refresh. Replacement of personal-productivity devices and software on an agreed cycle, say every three years. This will involve the continued growth in use of cloud services where appropriate, application rationalization (spending now to prevent further investment in low-value-adding IT services later), and better IT asset management.
Service improvement. Improvement of enterprise-wide IT services, such as email. This could also involve IT support improvements, like a new self-service capability to complement the IT service desk.
Customer experience. Employees and customers have higher expectations than ever, and meeting these standards will be important for IT service delivery and support.
New technology research. This is the potentially small part of the IT budget spent on keeping up with, and ideally getting ahead of, the enterprise-technology curve. It requires understanding the potential of new technologies and business-focused proofs of concept. For instance, artificial intelligence (AI). While it might still seem a way off, the importance of AI is closer than many think. Bid for funds to better understand what AI can enable within your organization.
As always, this work needs to be aligned with business priorities.
4. Cost-saving projects
Various projects described above will deliver financial savings or efficiencies, so there's some overlap between this project type and those already mentioned. For example, replacing on-premises software, and even homegrown applications, with cloud-delivered alternatives might also deliver financial savings when the total cost of ownership (TCO) is considered. Or undertaking application rationalization before a technology refresh will mean that you aren't spending money on unnecessary applications, or IT services.
There are additional possible cost-saving projects to consider too – some old and some relatively new. These include:
Cloud cost-management capabilities. Remember all the fuss about VM sprawl? Well, does your organization really have a grip on cloud costs, and is it spending more than it needs to? The annual RightScale State of Cloud Report confirms that cloud-cost management is now considered the biggest public-cloud challenge.
Formal IT asset management. This includes both cloud cost-management and the aforementioned application rationalization. It also ties into the technology refresh program in both understanding the scope and cost of the refresh, and ensuring money isn't wasted on unnecessary refreshes. On a day-to-day basis, optimizing hardware and software, and now third-party service use and spend, prevents unnecessary Opex expenditure and frees up that budget for investment in other things (when appropriate).
Balancing service levels, costs, and expectations. This is an extension of understanding the business value received from the annual investment in IT. Instead of trying to improve the quality of service at increased cost, IT services are assessed to understand whether they're being over-delivered against needs. Here, a small drop in an IT-service availability target could save a disproportionate amount of IT spending.
Ultimately, your IT budget should reflect what your organization needs from IT to meet its expectations – from "keeping the lights on" to delivering better business outcomes through prioritized investments. The ideal budget ties spending to business value, whether it's the Opex spent on existing IT services or the Capex invested in both business and IT projects.
Wanna learn more?
Solve more problems faster
Try it free