What's a help desk?
Everything you've ever wanted to know about a help desk
So, you're thinking about a help desk. You've researched, but you still have questions. Consider this your one-stop-shop for all things help desk. We hope this is a valuable resource for help desk newbies as well as those of you ready to level up your support.
Defining "help desk"
A help desk does exactly what its name suggests: it's there to help you when you have problems. Typically those are of a technical nature; you need someone to troubleshoot the printer, or help you get access to a new system. Every day we rely on help desks to solve problems such as help with troublshoorting our mobile phone or disputing a credit card bill.
A help desk is the first point of contact for customers and employees alike. Customers need answers and the help desk is where they turn to.
A help desk should perform several functions
PROVIDE A SINGLE POINT OF CONTACT
Customers will always know where to go when they need help.

ANSWER QUESTIONS
Customers get answers from a help desk agent or through self-service.

Help agents be productive
Agents get workflow and knowledge to answer questions efficiently.

Measure customer satisfaction
Customers have a way of rating their help desk service.
Types of help desks
Help desks come in all shapes and sizes. Some help desks could be as small as one person, while others have tiers of support, depending on the company's size. The most common types of help desks are for IT, customer service, and business teams.
IT support help desk
An IT help desk ensures internal staff is supported, and their problems are solved, whether it be a password reset or the whole network going down.
Customer service help desk
A customer service help desk focuses on external customers who might have questions regarding the products and services they buy from your company.
Business help desk
Teams outside of IT like HR, finance and legal can adopt a business help desk. HR can help employees modify payroll elections or get employment verification letters. Legal can respond to contract review requests while finance can field accounts payable or expense questions.
Help desk vs. service desk: what's the difference?
Help desk
---
A help desk provides the customer with support related to products and services.
---
A help desk usually includes a ticket management system, a self-service portal, communities, and forums.
---
Nearly every company needs a help desk, either for internal employees, external customers or both.
---
Service desk
---
A service desk uses the ITIL framework to govern how IT teams create, catalog, offer, and resolve services to customers and employees.
---
A service desk includes modules for incident, problem, change, knowledge and asset management.
---
Companies looking to provide more structured IT support typically need a service desk. Most service desk software can be used as a help desk.
---
What's help desk software?
When businesses start out, they rely on email for support. As companies grow, moving beyond email as the primary support channel becomes critical. Your support needs to scale with your business. If agents are struggling to keep up with requests and inboxes are stacked with unanswered emails - it might be time for help desk software.
Help desk software provides capabilities to accept, track and respond to support requests in an organized fashion. In addition, many software vendors provide capabilities such as a knowledge base, a self-service portal, SLA management and reporting. Choosing the right help desk software depends on your company needs.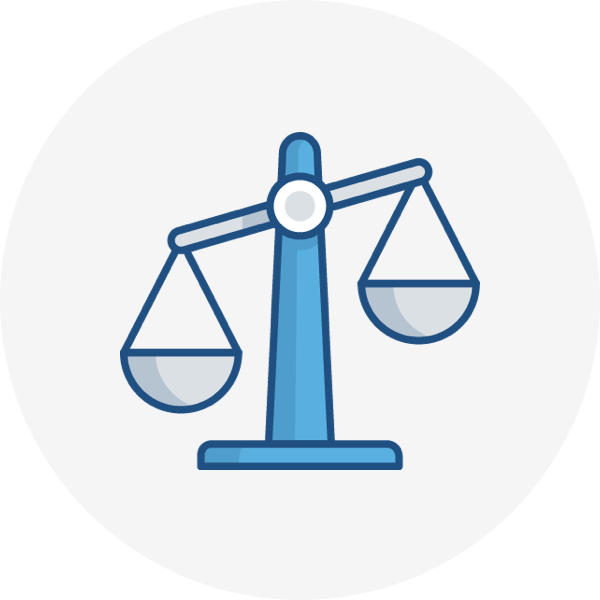 How much does help desk software cost?
The price of help desk software depends on company size, the size of your team, and what your business needs. Typically, the cost of help desk software is calculated by how many agents are resolving tickets. Help desk software can cost anywhere from nothing to thousands of dollars per month. Some companies offer basic help desk for free, while others offer enterprise-level, customizable solutions – again it all depends on what you're looking for in your help desk.
Getting started with help desk software
You've got options when it comes to choosing the right help desk software. Consider using this checklist as you evaluate help desk software solutions:
Which channels do you need to offer support (web, email, social, mobile etc.)?
How many agents will use the help desk?
Does your company need a self-service solution?
Does your company need automation of repetitive help desk tasks?
What depth of reporting does your help desk team need?
What are your timeline and budget for help desk software?
How many resources will your company invest in a help desk software setup?​
What resources do you need to implement help desk software?
Use this step-by-step guide for help desk software resource planning.
Step 1
Get buy-in
Define your help desk goals
Research the benefits of implementing help desk software
Get buy-in from management
Step 2
Map processes & workflows
Identify processes with IT staff's roles and capabilities in mind
Build workflows to drive those processes
Define help desk metrics
Step 3
Install & set up your solution
Install help desk software
Import contacts and assets
Add your IT staff and admins
Define ticket categories and ticket types
Set up queues and automation rules
Edit email templates and define filters
Step 4
Add advanced configurations
Integrate help desk software with other applications
Import your documentation into the help desk's knowledge base
Define your SLAs
Set up reports and notifications
Configure approval workflows
See help desk software in action
Sign up for our JIRA Service Desk demo and see what we can do for your business, no matter how big or small.
Sign up for a demo