Incident management for high-velocity teams
Browse topics
Respond
Resolve
Learn
More resources
Incident communication best practices
Incidents have always been a fact of life for people in IT and Ops. Today, it's also DevOps and customer support teams getting a crash course in incident communication.
Incident communication is the process of alerting users that a service is experiencing some type of outage or degraded performance. This is especially important for web and software services, where 24/7 availability is expected.
Web scale incident communication is more complex than simply sending a bulk email. There are different audiences to consider. Different thresholds for messaging and response expectations.
Since some downtime is inevitable, it's best to plan ahead and make sure your team is ready.
This is our guide to incident communication best practices. We'll cover:
Why incident communication is important
How to prep for incident communication
How incident communication pros handle the task
Why incident communication doesn't end after the incident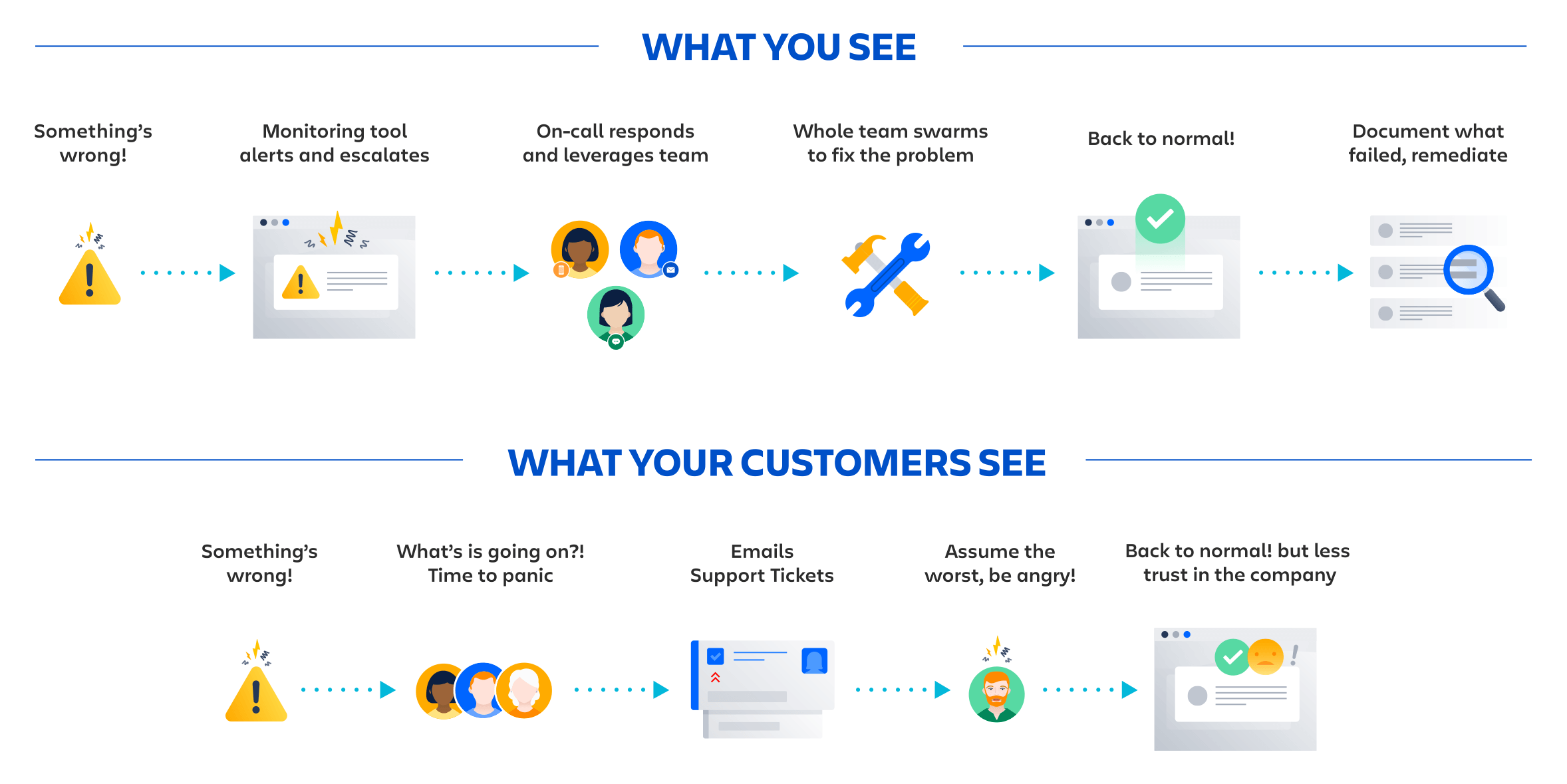 Products Discussed
Easily communicate real-time status to your users.
Tutorial
Learn incident communication with Statuspage
In this tutorial, we'll show you how to use incident templates to communicate effectively during outages. Adaptable to many types of service interruption.
Read this tutorial
Up next
Incident communication templates and examples
When responding to an incident, communication templates are invaluable. Get the templates our teams use, plus more examples for common incidents.
Read this article