ITSM for high-velocity teams
The complete guide to Enterprise Service Management (ESM)
What is Enterprise Service Management (ESM)?
Enterprise Service Management – often referred to as ESM, is the extension of IT Service Management (ITSM) principles to enable better service delivery for business teams like Human Resources (HR), legal, facilities, marketing, and finance. ITSM is how IT teams manage the end-to-end delivery of IT services to customers. One example of ESM is building a service desk that could be used by all teams across the organization. ESM builds on IT workflows so they can better manage service demand and delivery with a service management tool.
Importance of ESM
While other departments such as HR and facilities offered internal "services" they've never applied the structure and frameworks offered in ITSM. ESM emerged from the ITSM space, and was largely coined by leading analyst firm Forrester.
Forrester defines ESM as "extending IT service management capabilities beyond technology services to address business-centric use cases; managing service demand and supply through a common platform, portal, and service catalog; and speeding up innovation and workflow automation through PaaS/low-code development tooling."
At Atlassian, our customers frequently use Jira Service Management for departments like marketing, finance, and sales, with great success. Over 100 teams at Twitter, including HR, procurement, and facilities deliver services like employee onboarding and responding to facilities incidents with Jira Service Management. AppDynamics, a provider of application performance monitoring, onboarded over 700 new employees in one year with Jira Service Management. In fact at Atlassian, we rely on 130 service desks internally to keep work flowing.
ITSM vs ESM
Instead of ITSM vs ESM, it's ITSM plus ESM. A great ITSM implementation helps organizations build upon their success and apply it to unify all teams, standardize service and streamline workflows. ESM picks the "best of the bunch" from existing ITSM principles that IT teams have relied on for years. ITSM excels at helping IT teams improve performance, effectiveness, responsiveness, and being able to measure it all is what ITSM does really well. It's not just about blindly duplicating. It's about intentionally adopting the principles of ITSM to meet the unique business needs of each department. Ensuring everyone speaks the same language and can access help in a consistent way.
Certain ITSM practices are a natural fit when it comes to enterprise-wide service delivery, one being knowledge management. Knowledge management helps team members access information in a self-service fashion. A single, unified portal helps everyone -from assistants to the CEO - access help and direct requests to the right team.
To keep up with the speed of business, ITIL 4 was introduced in February 2019, evolving the popular ITSM framework. Signifying the shift from inflexible processes and heavy workflows, ITIL 4 embraces ways of working like agile and DevOps. These approaches focus on flexibility, collaboration, people-centric processes, and speed.
How ESM enables Digital Transformation
The terms ITSM and ESM can sound offputting for teams outside of IT. With more and more businesses embarking on digital transformations, gaps between teams are becoming clearer. While ESM isn't digital transformation, there are a number of ways ESM enables digital transformation, including:
Clarifying services and improvements
At a large organization, there is little visibility into the day-to-day of what the HR team does for the rest of the company. It's not always apparent, but all teams offer a range of services that are generally accessed in a haphazard way. HR teams get pings on Slack for payroll information, facilities teams get emailed about urgent repairs required, and IT teams get office walk-by's to ask about laptop replacements. ESM helps organizations articulate their services and offer it in a consistent way through a unified portal, accessible 24/7.
Breaks down internal silos
When it comes to onboarding a new employee, HR and IT need to work closely together through a myriad of steps, which can be extremely manual and error-prone. With ESM, an orchestrated approach defines a consistent workflow initiating the new employee into the system. Then the facilities are notified a new workspace is required, and IT is prompted to organize a new laptop and access. With all the steps automated, a consistent sequence is followed, ensuring no one drops the ball.
Uses automation to drive efficiency
Automating onboarding isn't the only area that can be sped up. When all teams display their services through a 'digital catalog', processes are identified. IT teams can automate access to software systems or replacements of broken equipment, all while having everything tracked and logged.
Streamline control and governance
What is tracked can be measured. By defining services across all teams, work can be centralized and streamlined. For example, ID passes can be risky for an organization. If the requests are lodged through a service management tool, at the end of each month, facilities teams can look at outstanding passes and follow up. Before this, ID passes may never make it back from contractors.
Getting started with ESM
Create a single portal for all service requests
Design for a customer-centric service experience
Subpar experiences plague internal IT systems. ESM helps define and clarify internal services, creating a holistic approach to processes and workflows that benefit all employees. With a central place to find information and request additional support, employees can quickly find answers to frequently asked questions and submit a ticket to the right service team as needed.
For example, HR teams publish answers to their most frequently asked questions regarding payroll, holiday leave, and ID cards. HR can also build and share custom, no-code forms where employees can get clear guidance on on how to submit a request and confidence that they will get what they need from the people on the other end of the ticket.
When employees start to submit a ticket, recommended articles from the knowledge base appear with helpful information through a tool like Jira Service Management, getting employees the answers they need quickly while deflecting tickets from busy teams.
Workflow automation
Instead of HR teams manually chasing down signatures, IT can create a workflow that transitions ownership of the ticket to ensure documents are tracked and fulfilled. Learn more about HR automation best practices.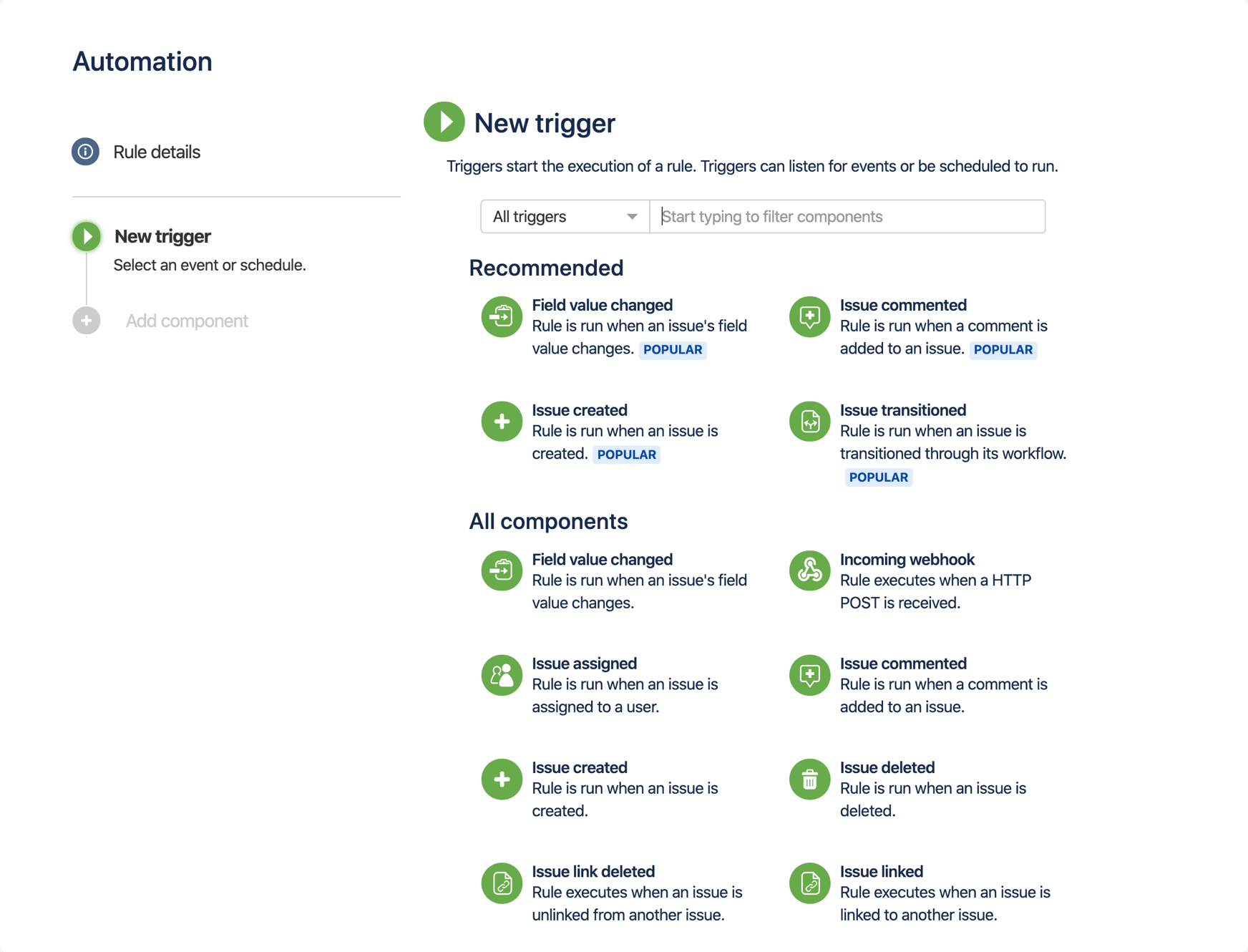 The future of ESM
ESM brings clarity to internal services and gets everyone on the same page. As businesses increasingly adopt digital transformation initiatives, IT can be the enabler through introducing ESM. IT teams are uniquely placed to drive transformation across the business, and as the experts in ITSM, they can lead the rest of the business to better practices, shedding their previous stigma of being a cost center.
Want to learn how ESM works in Jira Service Management?
Article
HR Automation Best Practices
When IT understands the HR team's unique needs, it can better identify which processes should be automated and dramatically amplify the HR team's efficacy.
Read the article
Article
HR Service Management: The Jira Approach | Atlassian
Jira Service Management offers out-of-the-box templates for HR teams. Pre-built workflows for processes such as onboarding, off-boarding & HR inquiries.
Read the article