A beautifully simple service desk
JIRA Service Desk is easy to use, simple to set up, and has everything you need for IT support and customer service. Get started in minutes.
Make asking for help easy
Our self-service portal makes it easy to request help, search knowledge bases and track progress on issues.
Work smarter
Automation, queues, SLAs, approval workflows, and more. Everything to make your IT teams more productive.
Dev and IT, better together
Link JIRA Service Desk tickets to JIRA Software issues and keep dev and IT connected for fast issue resolution.
Pr-icing on the cake
Only pay for agents you need; customers are always free. Get started for as low as $10 a month for up to 3 agents.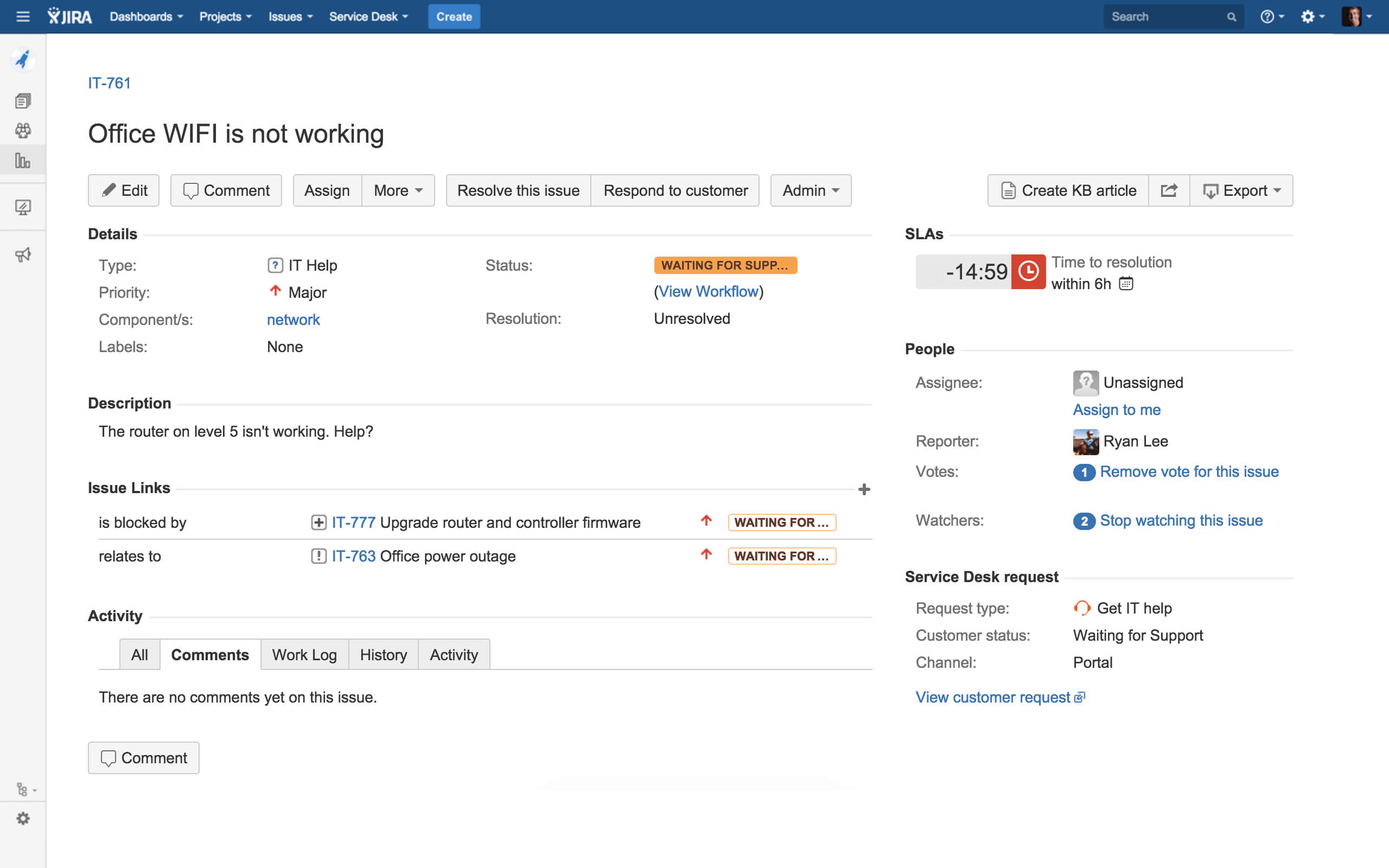 Introducing JIRA Service Desk for customer support
Extend great service across your company from happy employees to happier customers.
Learn more
The people have spoken.
Customers love JIRA Service Desk
JIRA Service Desk is recognized as a leader in service desk software by G2Crowd, ahead of legacy vendors like BMC and ServiceNow. Check out the 3 reasons why customers choose us.
Try JIRA Service Desk free for 7 days
The best things in life are (almost) free