Jira-native asset and configuration management
Assets in Jira Service Management offers visibility into dependencies so you can manage assets and configuration items (CIs), quickly troubleshoot incidents, and minimize the risk of changes.
Meet Assets in Jira Service Management
Asset and configuration management for high-velocity ITSM
Unlike legacy databases, Jira Service Management offers a flexible and open data structure that allows teams to manage any resources important to their service request, incident, and change management practices.
Unlock collaboration between dev and operations teams
Anticipate the downstream impact of changes, so your dev and ops teams can manage risk for more frequent, seamless deployments. When incidents do occur, Jira Service Management provides more context for rapid resolution.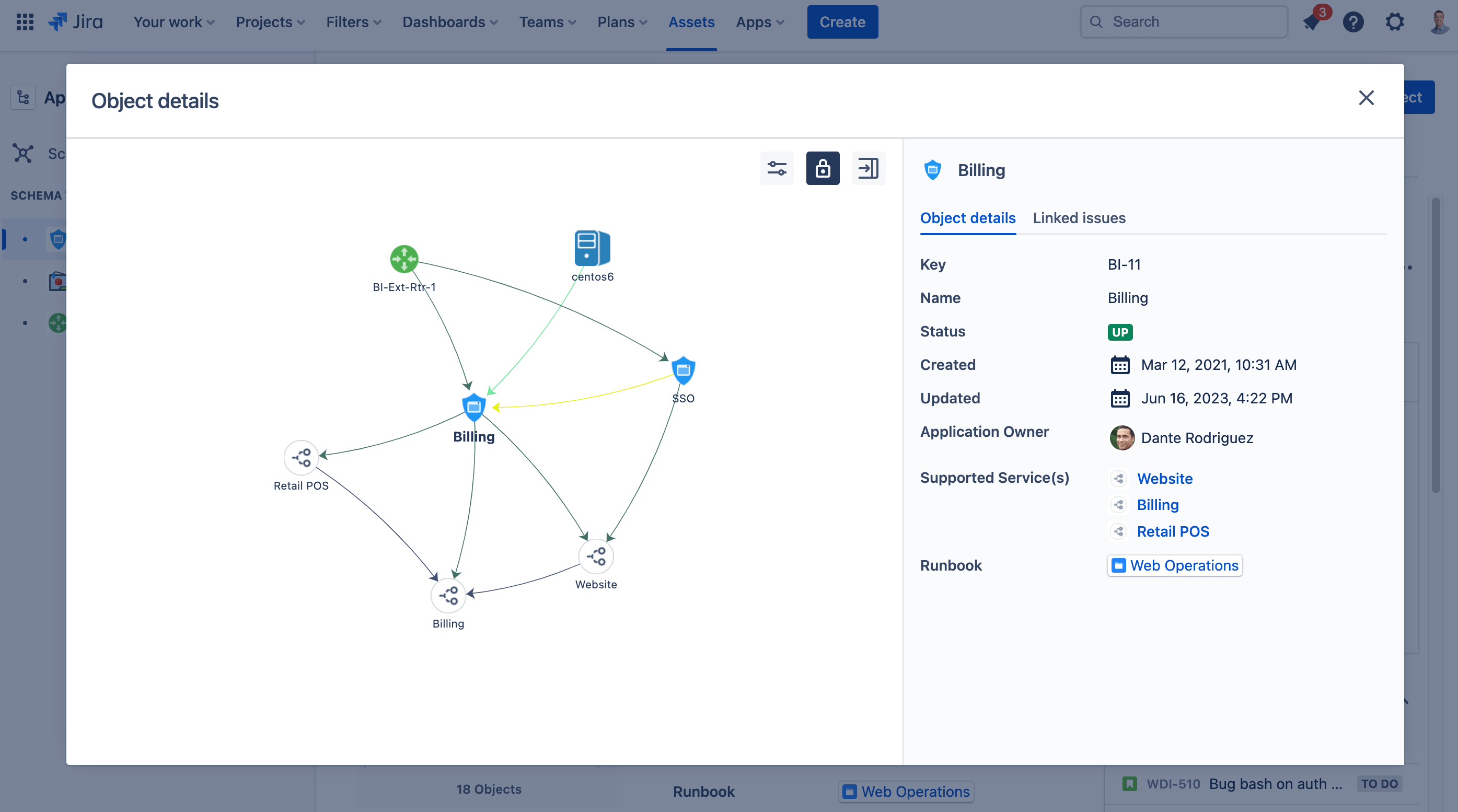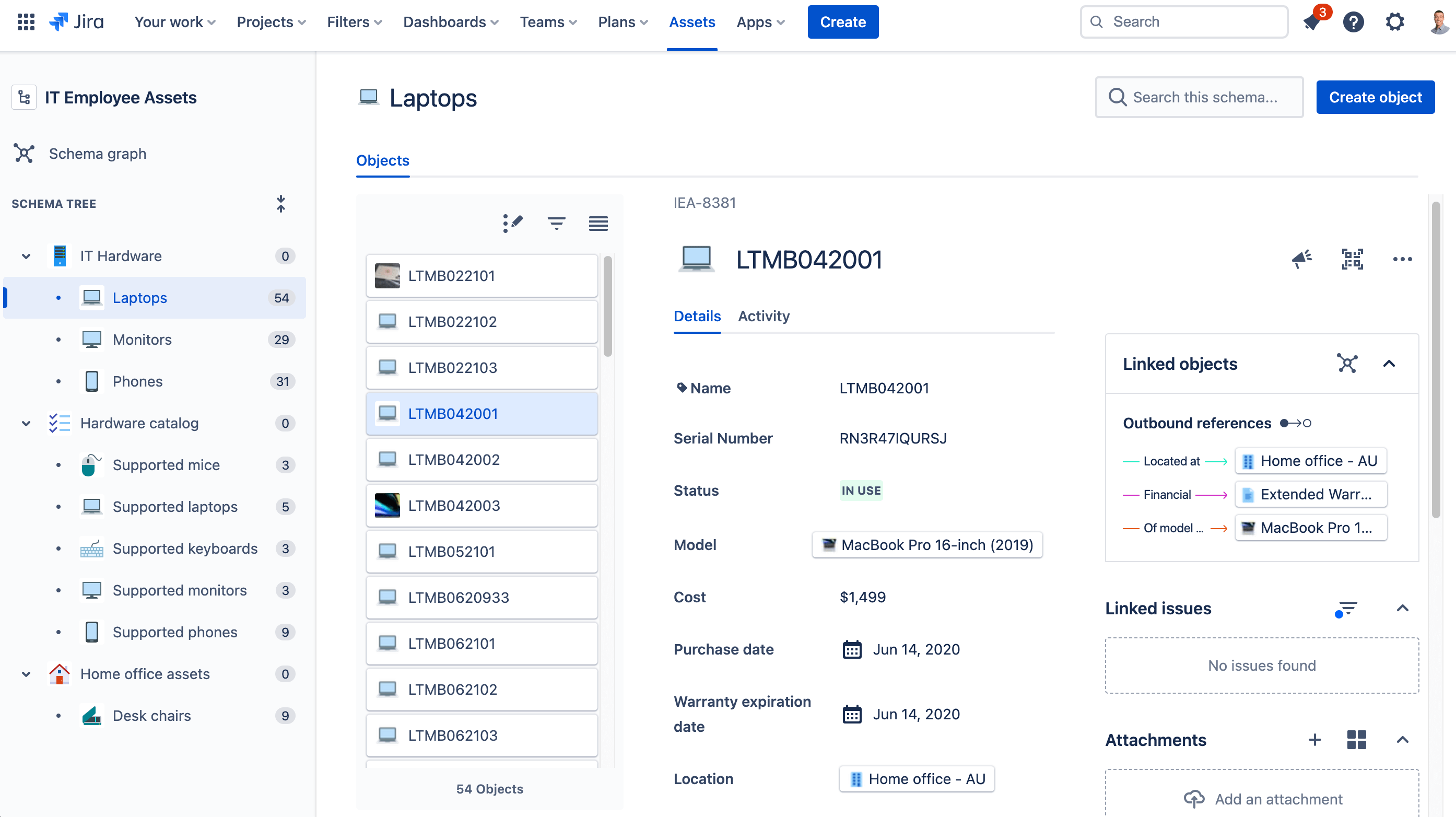 Bring visibility to your systems
Discover and track assets to aid planning, audits, and compliance requirements. Gain complete visibility of your infrastructure to pinpoint and address underlying problems.
Empower all kinds of teams to deliver great service, fast
Understand customer needs and resolve requests rapidly by linking assets directly to issues. Whether IT, HR, legal, or another group, your teams can use Jira Service Management for flexible, dynamic, and connected asset management.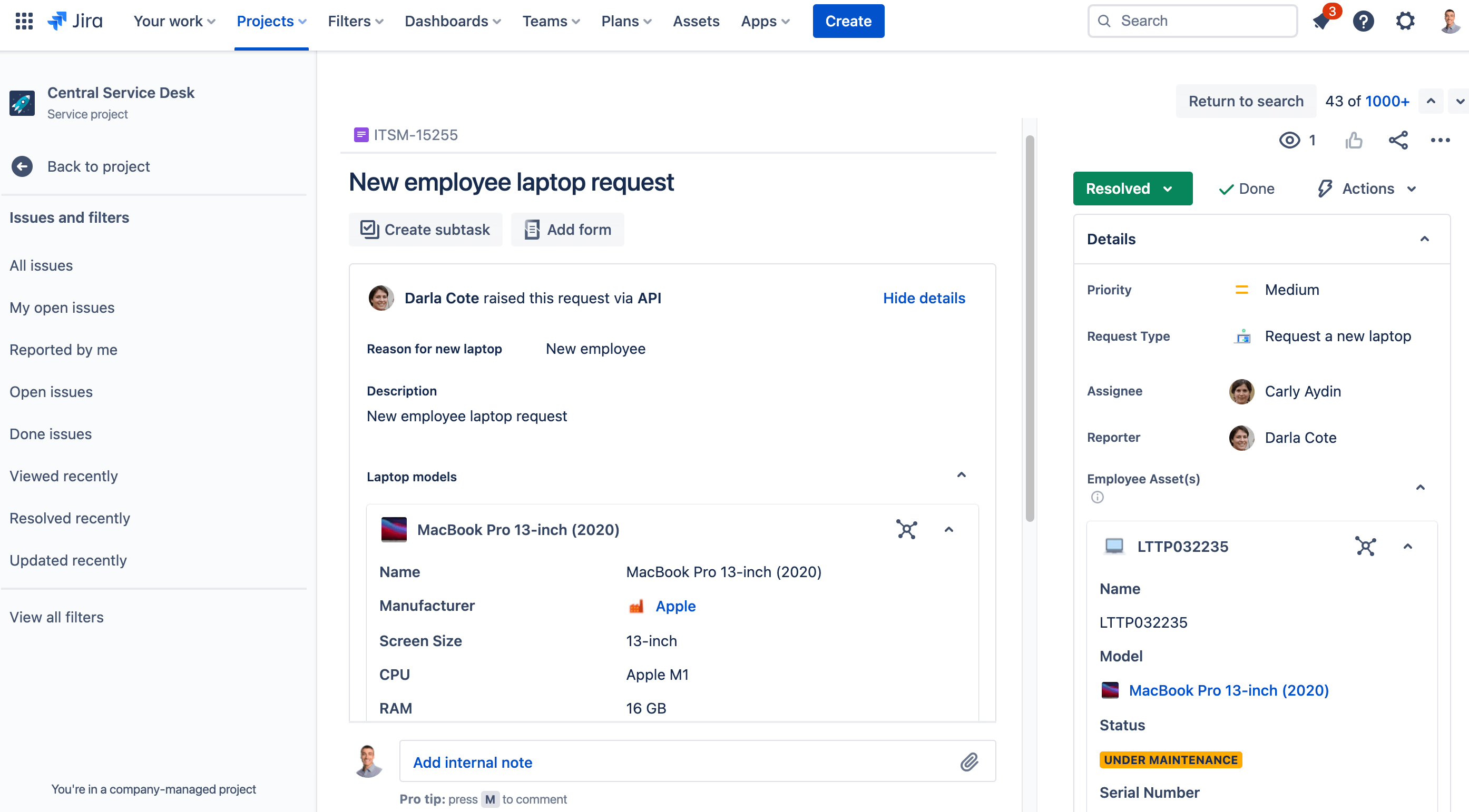 Automation
Automatically assign tickets to the responsible person or team and alert relevant stakeholders about upcoming events, like license renewals.
Queries
Run queries on objects in Assets to conduct audits, manage costs, and identify the cause of issues.

Discovery
Detect your IP-enabled assets and CIs and their key attributes and dependencies. Run Assets Discovery regularly to keep information updated and track any changes.

Integrations
Integrate Jira Service Management Data Center with third party tools including cloud providers, Jamf, SCCM, and other CMDBs.

Importers
Import CSV and JSON files. In Jira Service Management Data Center import LDAP, database, and Jira users. Use the REST API for extensions.

Tracking
Review a thorough timeline of all changes to assets and CIs with a click of a button, so you can check compliance or identify a problem.
Asset and Configuration Management Resources
Guide
Getting started with Insight for Jira Service Management data center
Whitepaper
Asset and Configuration Management Handbook for ITSM
WEBINARS
Jira Service Management Lightning Talks
Start Tracking Assets in Jira Service Management