FOMO vs info: managing notification overload
Learn how to set alerts so you (and your team) can save time, stay informed, and get more great work done every day.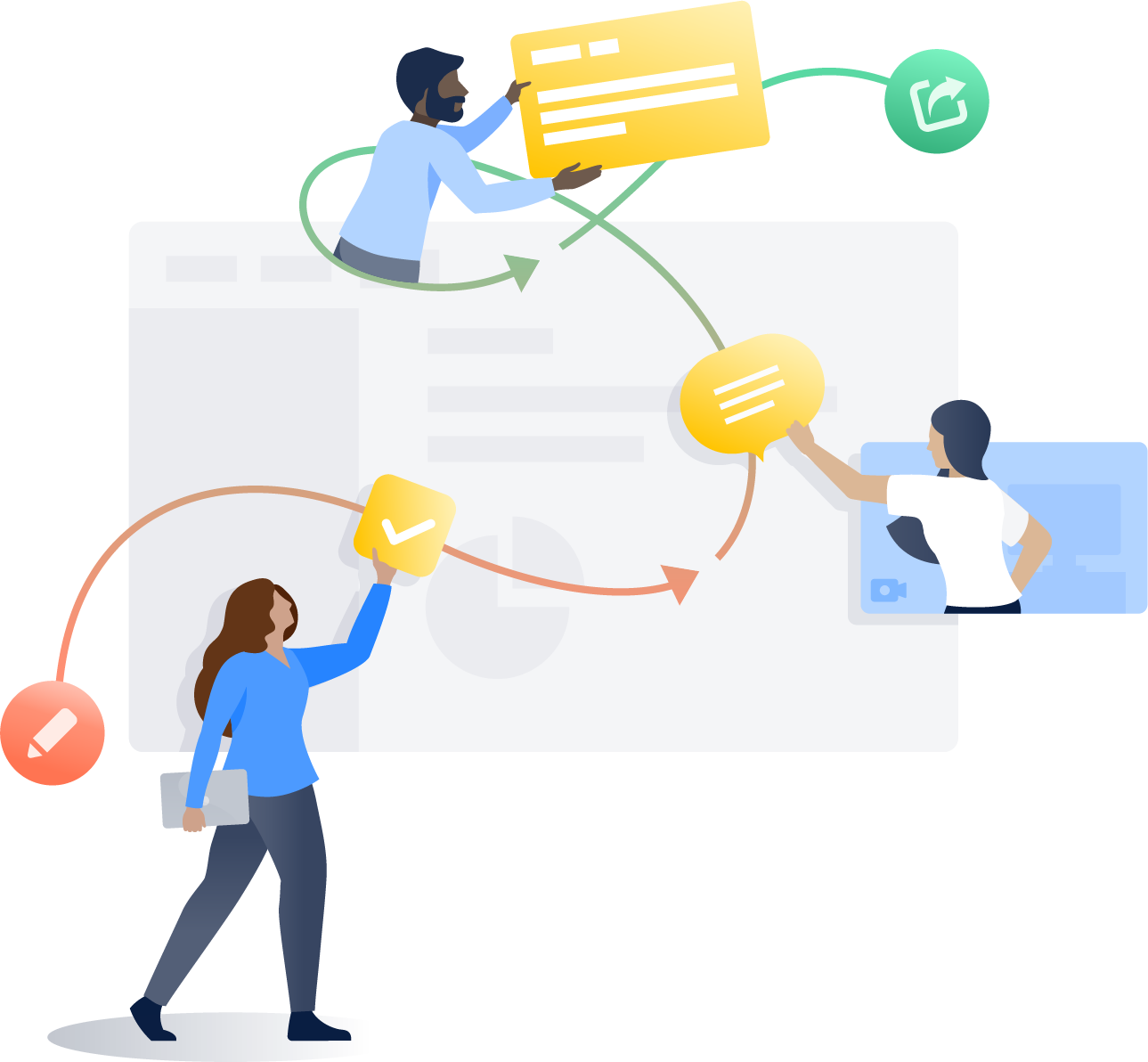 Getting in touch with people has never been easier. Simply whip out your mobile, and you have seemingly endless opportunities to give and get likes, comments, and messages from your friends, family, and coworkers instantly. The more we work at a distance – remote, hybrid, distributed, traveling, home with a sick kid, or answering an email on a coffee run – the more we seek out ways to stay connected. That's how work gets done right and great ideas are born.
While managing communication between cross-functional teams is critical for knowledge sharing, it's not always efficient or effective. At the crux of modern communication management, we now find a tiny sound or icon is often calling the shots as we go from this notification to that alert, emerging later to find a chunk of the day gone. 
As the business environment evolves with new ways of working and entirely new job descriptions, managing how we send and receive communications is an ever-changing field. The number and variety of platforms we use to communicate – both personally and professionally – continues to grow. We can let tools manage us or choose how to manage them. Obviously one of those options is smarter.
We can let tools manage us or choose how to manage them. Obviously one of those options is smarter.
However, with devices always at our fingertips, it's becoming more and more difficult to set boundaries with others and with ourselves when it comes to notifications. On the one hand, you don't want to miss out when something truly important happens. On the other, the constant bombardment can keep you from focusing on the work that really matters. 
So, how do you strike the right balance between informed and overwhelmed?
You may also like
---
How-to article template
Provide step-by-step guidance for completing a task
Confluence Templates
From product requirements to marketing plans, create it all in Confluence
Confluence가 팀의 업무 수행 방식을
어떻게 변화시키는지 알아보세요.