Incoming call routing
Incoming phone calls remain a common method for customers to report issues and request assistance. With Opsgenie's incoming call routing capabilities, you can use the same tools you use to manage critical incidents to ensure critical phone calls are never missed. You gain insight into the issues that prompted the calls, and maximize customer satisfaction.
Call routing
---
Never miss a customer support call again. Route phone calls to the right person using Opsgenie on-call schedules. If no one is available, Opsgenie will take a message, generate an alert, and notify the right person via their preferred notification channel. Call details are attached to the notification, and recipients can listen to the message.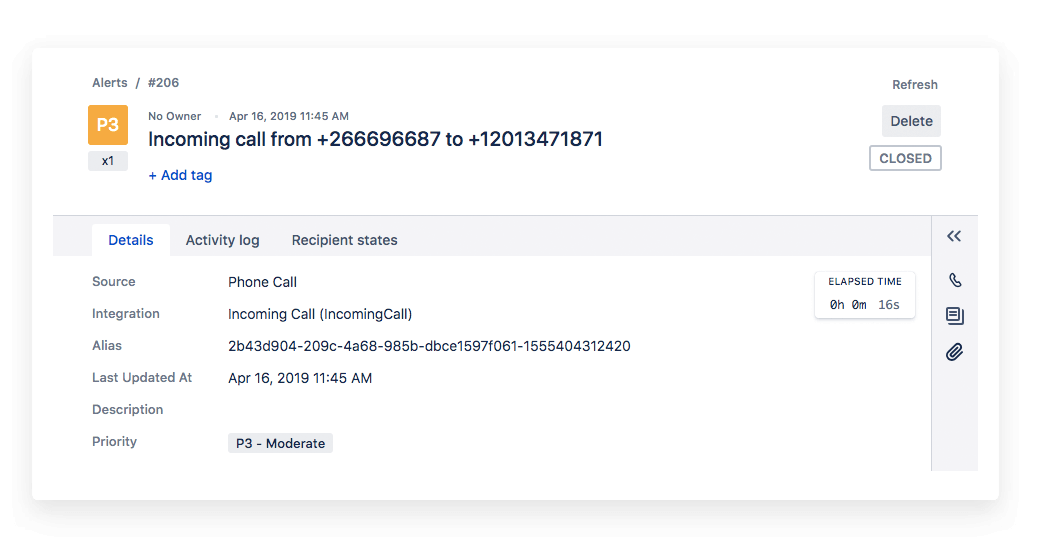 Auto attendant
---
Set up an auto attendant to help respond faster to a customer's needs. Calls can be routed to different people or teams based on the caller's input (press 1 for network team, press 2 for ...)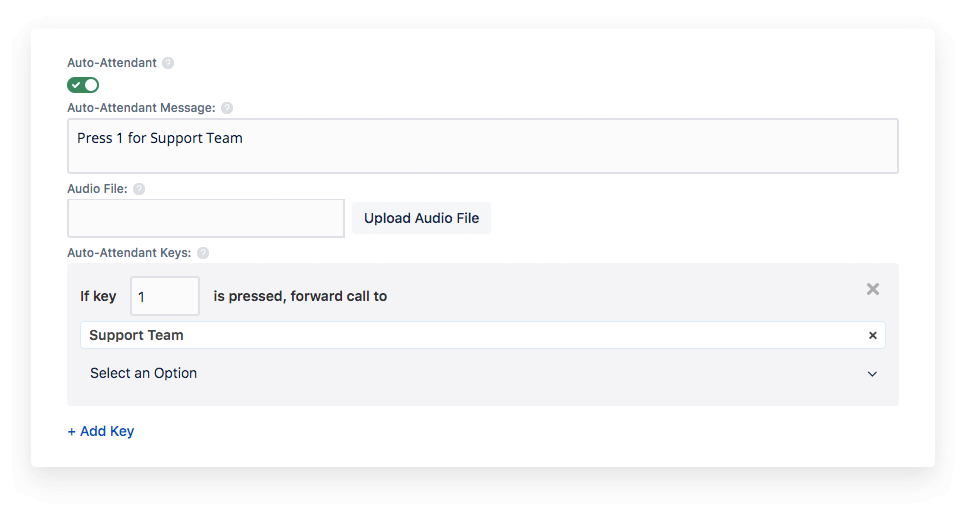 Complete tracking and analytics
---
Call metrics are tracked from beginning to end. All activity including when the call is received and how it is routed as well as who answered and how long it lasted can be included in your metrics.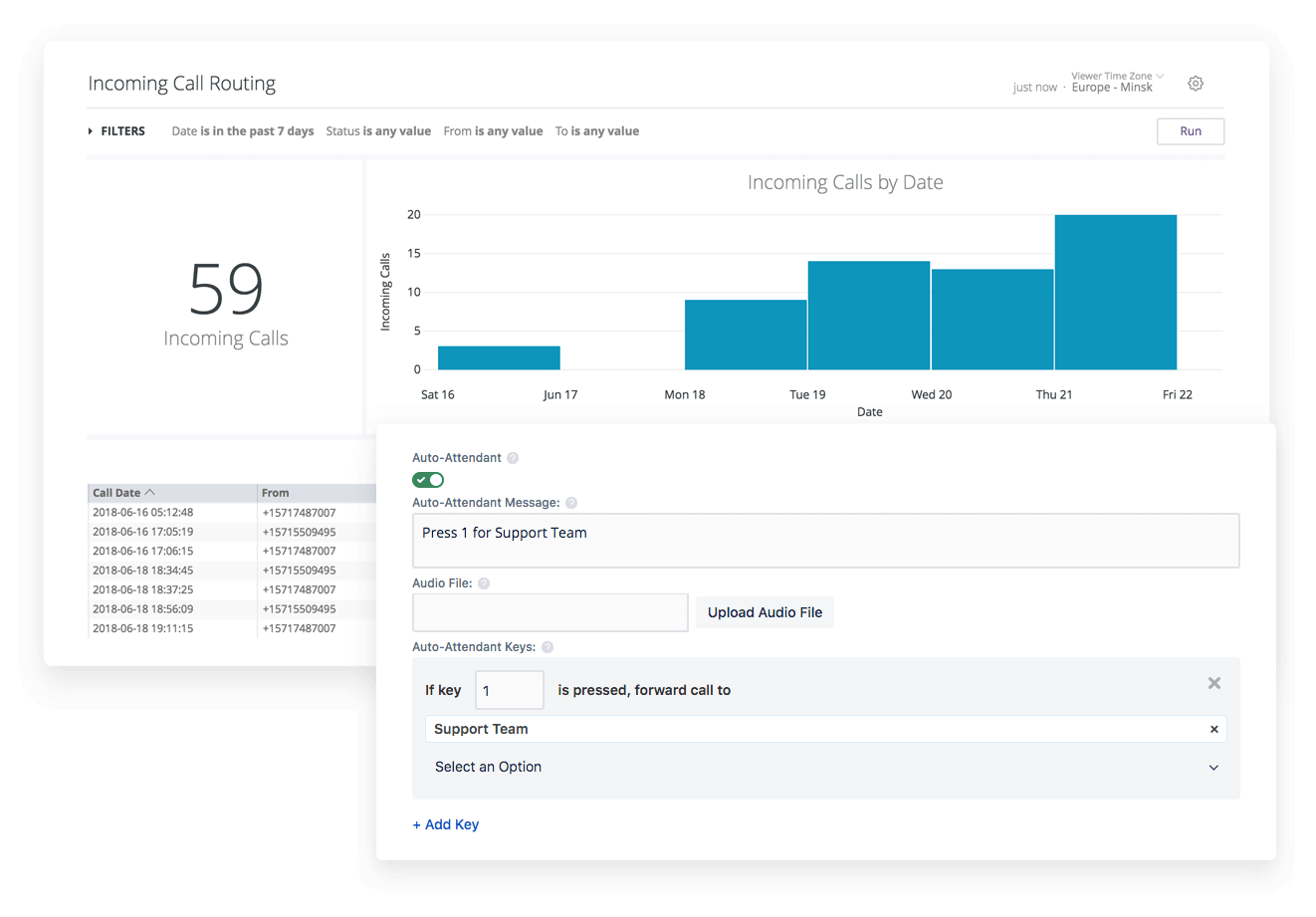 Local phone numbers
---
Choose local phone numbers in over 35 different countries to provide convenience to your customer base.
Call escalations
---
Opsgenie can try multiple users until someone answers the phone. You can specify the order of users or let Opsgenie pick someone randomly. Opsgenie only connects the caller, when a live person answers the phone by requesting the user to press a key.
Experience on-call management for yourself