Communication and collaboration
Effective communication and collaboration is the key to fast response times. Opsgenie provides deep integrations into today's most popular chat tools so you can take action and collaborate easily. You can create virtual war rooms to orchestrate a response between multiple teams and keep stakeholders up to date using Opsgenie's mass notification capabilities.
ChatOps
---
Create and take actions on Opsgenie alerts and schedules from inside your ChatOps tool, including acknowledging & closing alerts, seeing who is on-call, and defining schedule overrides. Opsgenie has bi-directional integrations with leading ChatOps tools including Slack, and MS Teams.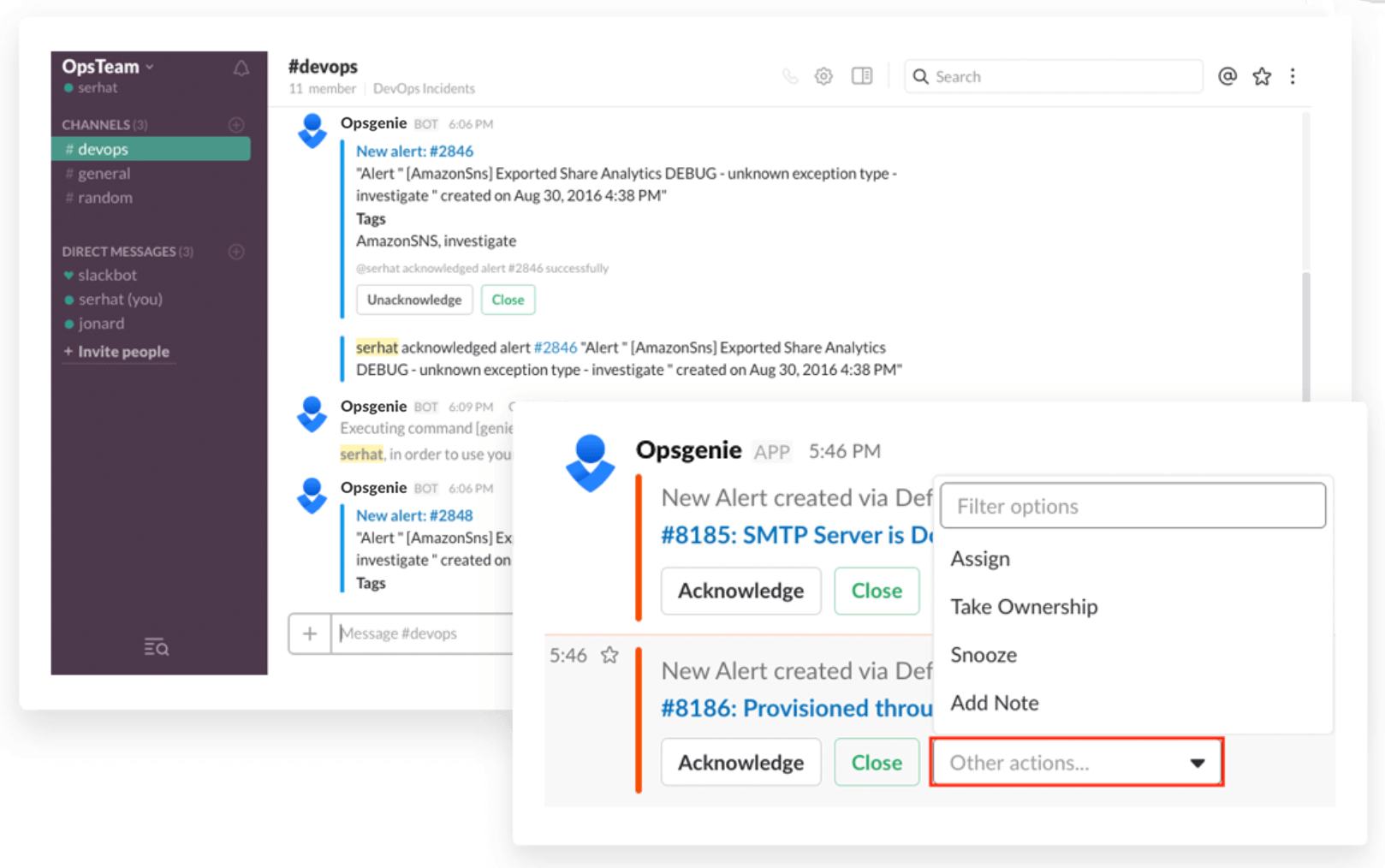 Web conference bridge
Opsgenie makes it easy for you to communicate with key individuals using your preferred web conferencing provider (Zoom, WebEx, GoToMeeting, Skype). Conference bridge details are attached to the incident and shared automatically with your team.
Incident Command Center (ICC)
The ICC provides a central place to command, control, and coordinate incident response. Through integrated communication and incident resolution tools, it enables you to stop switching between different tools and platforms during incident response. You can view the status and progress of each responder team and track all updates and actions, from a centralized dashboard.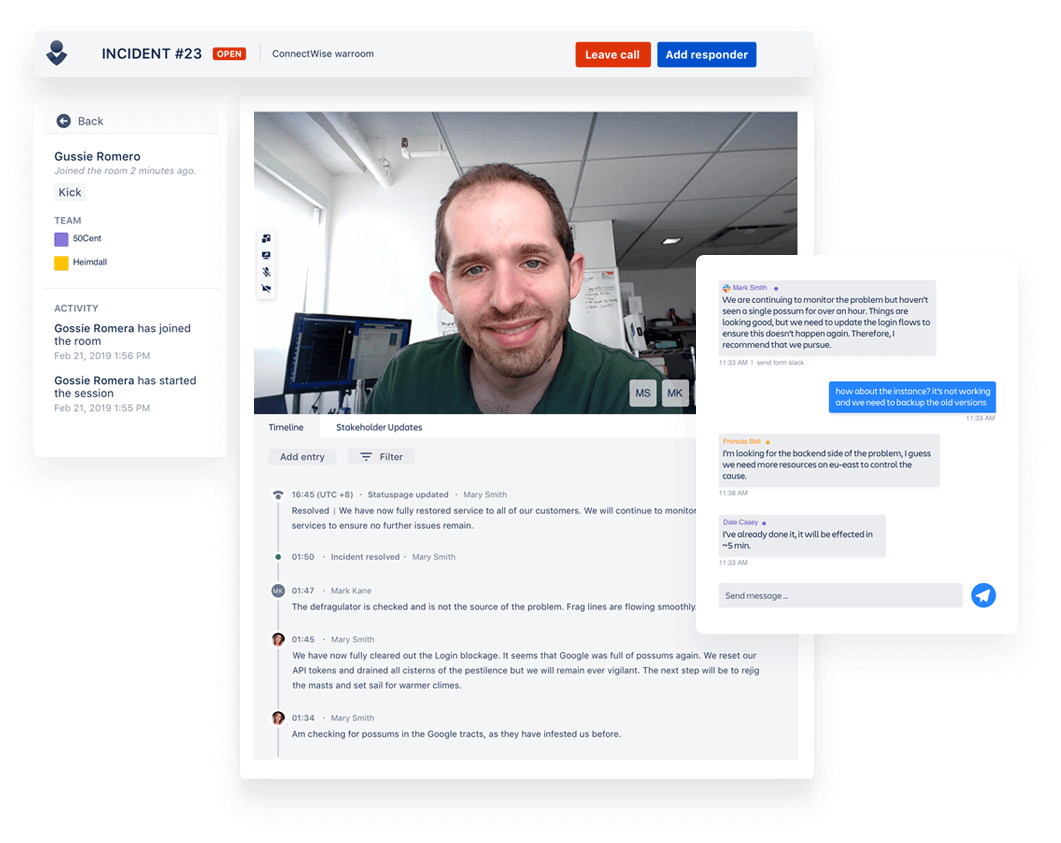 Stakeholder communications
Notify stakeholders from across your organization about incidents according to organizational specifications. Stakeholders can stay informed about incident resolution progress and service health by automatic notifications, visiting a status page, or subscribing to status page updates.
Opsgenie works seamlessly with the ChatOps tools you use