Incident Investigation
The Incident investigation view enables you to investigate deployment-related incidents directly from Opsgenie.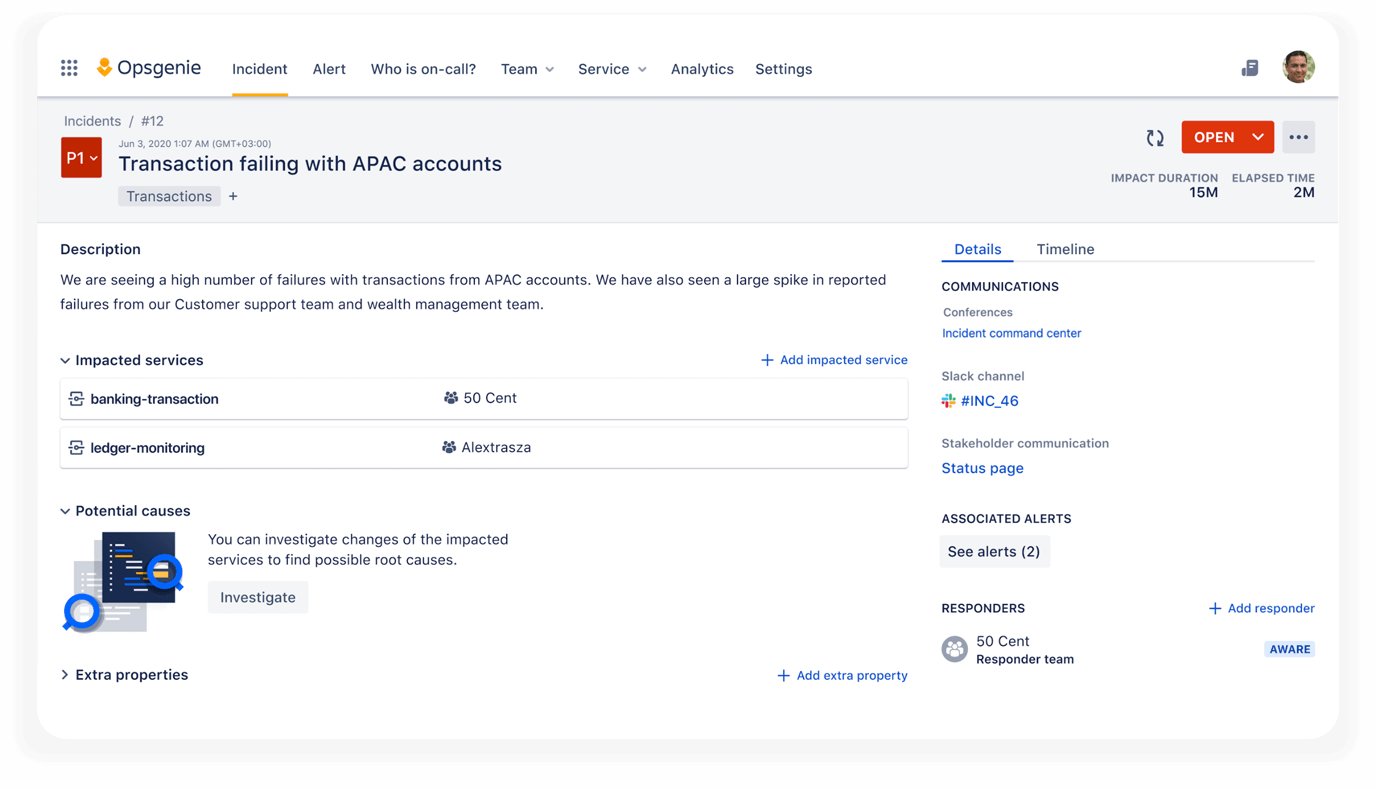 The dashboard displays a timeline of successful and failed code deployments from Bitbucket, GitLab, or Bamboo, as well as past and ongoing incidents. Having all this information in one place means being able to correlate incidents to code deployments as the potential cause of an incident.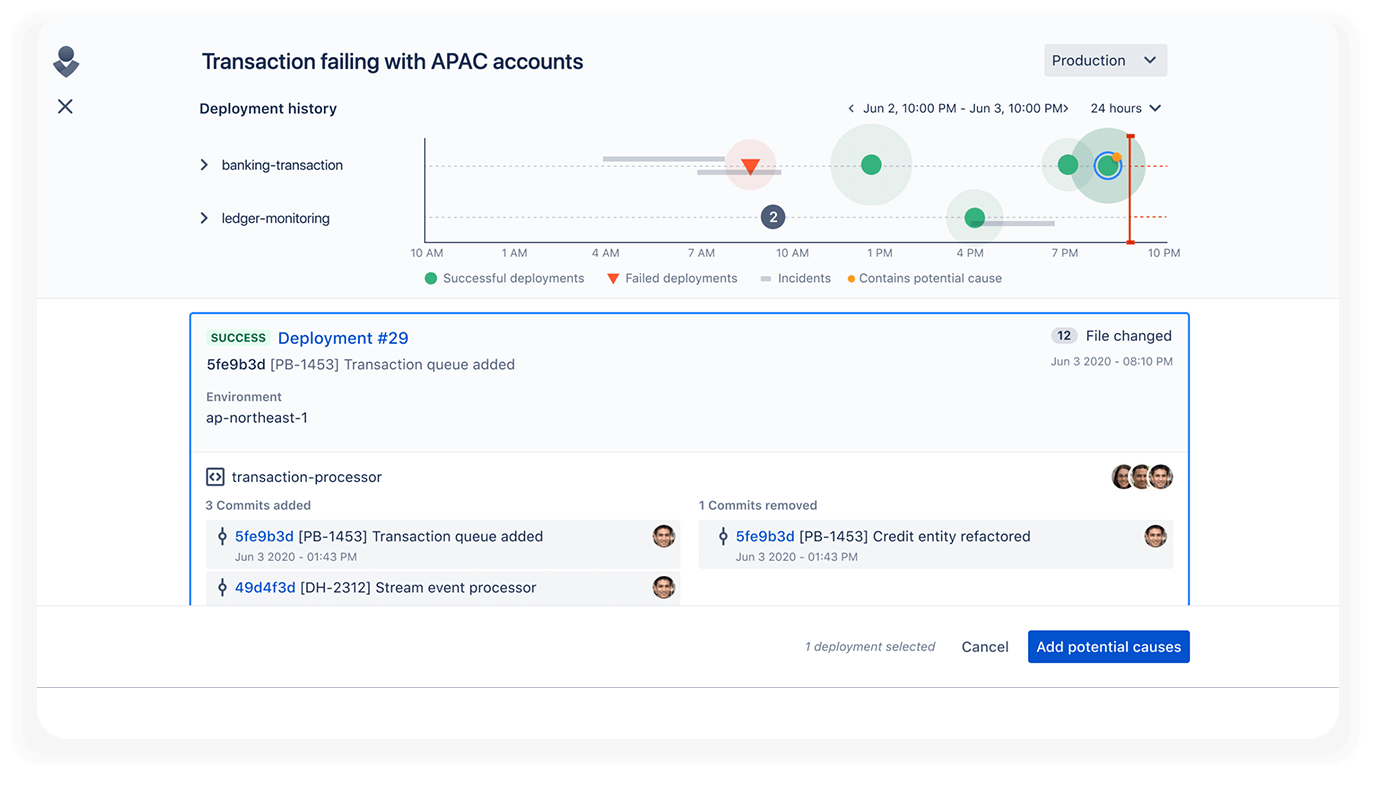 You can select entire deployments or specific commits as potential causes for the incident as well as identify the developer responsible.