Modern incident management
Actionable & Reliable Alerting
Never miss a critical alert
With deep integrations into monitoring, ticketing, and chat tools, Opsgenie groups alerts, filters out the noise, and notifies you using multiple channels, providing the necessary information for your team to begin immediate resolution.
On-Call Management & Escalations
Build and modify on-call schedules with ease
Build and modify schedules and define escalation rules within one interface. Your team will always know who is on-call and accountable during incidents and have the confidence that critical alerts will always be acknowledged.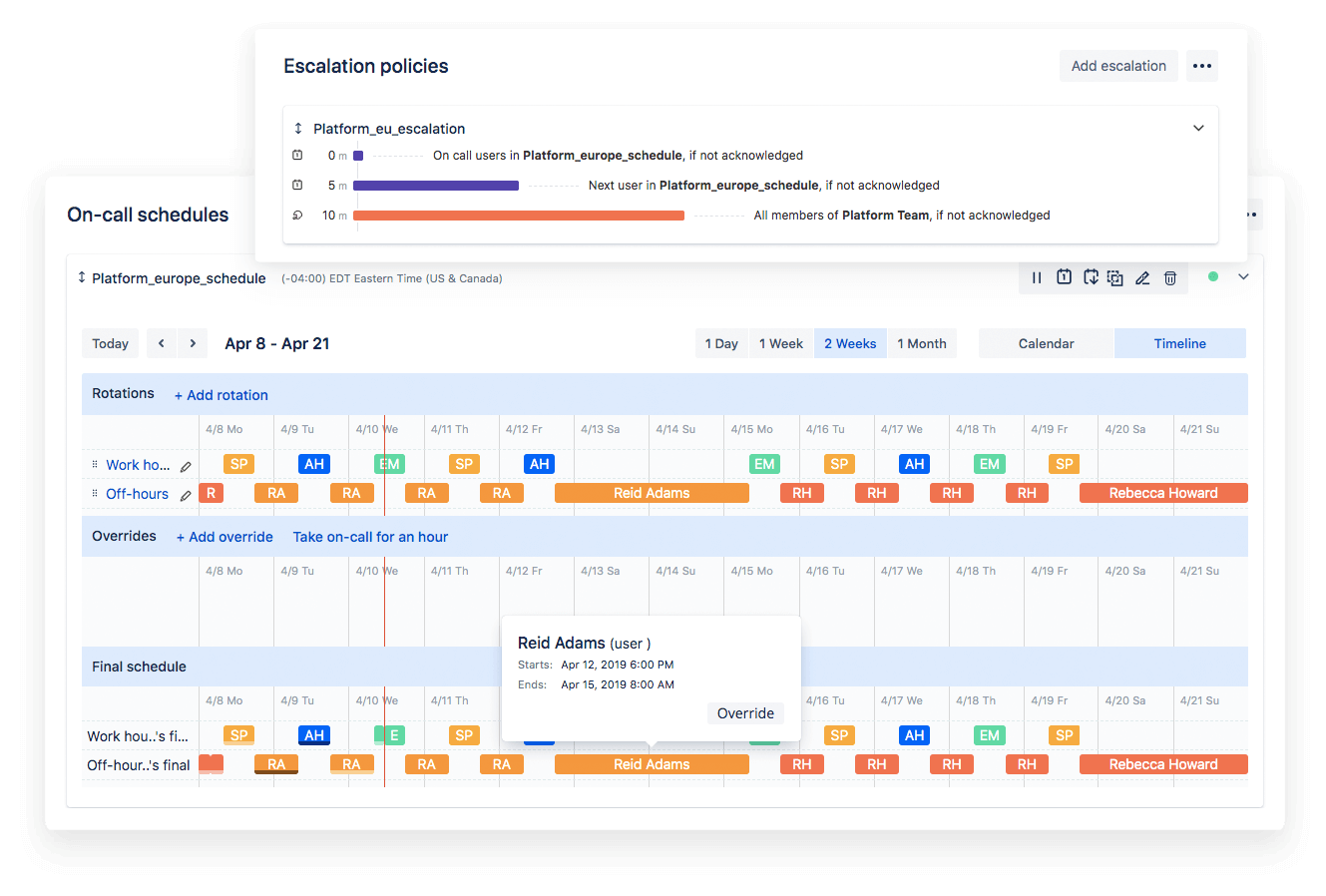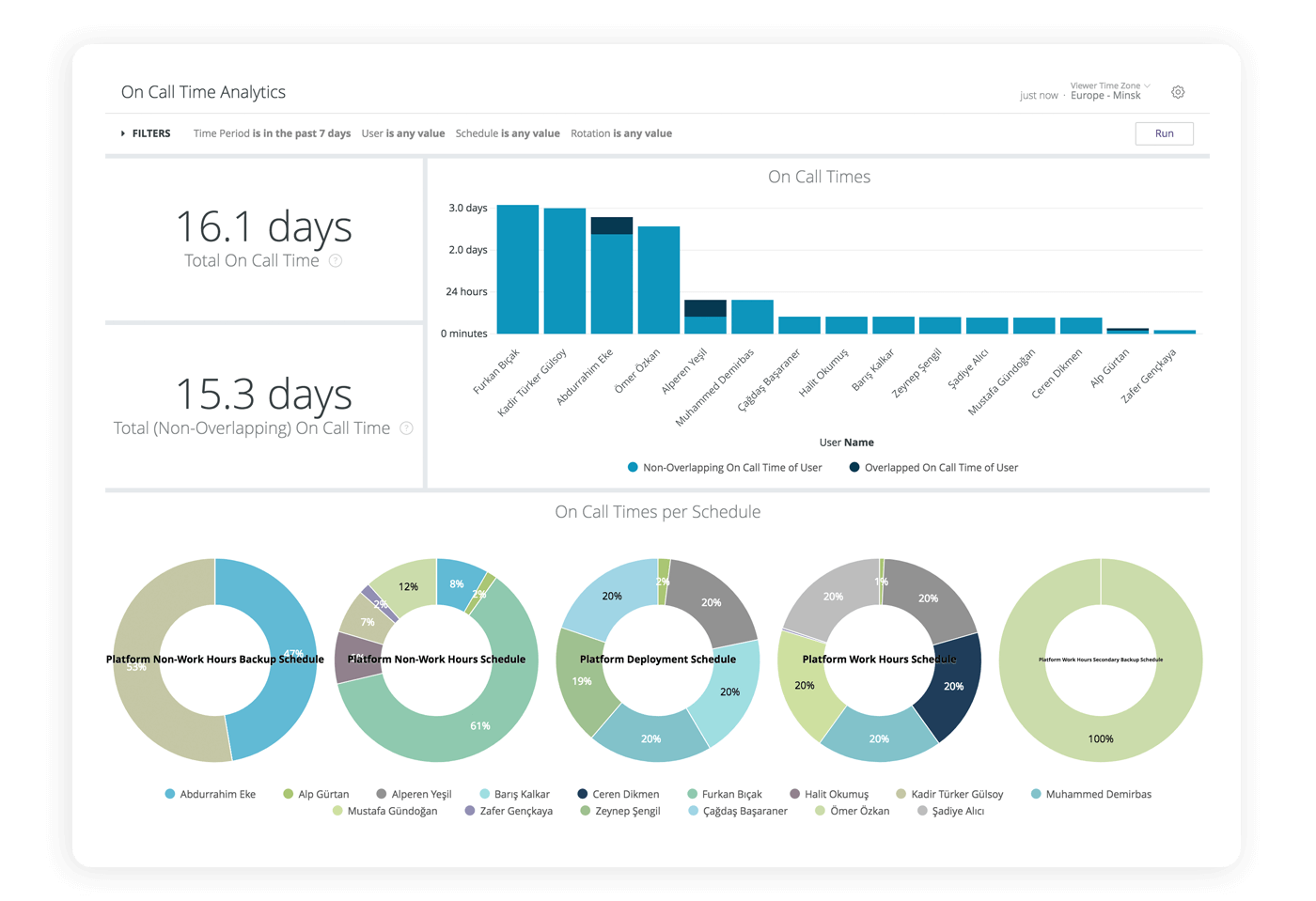 Advanced Reporting & Analytics
Gain valuable on-call insights
Gain insights into areas of success and areas for improvement in your on-call and alerting processes. Use powerful reporting and analytics to reveal the source of most alerts, your team's performance in acknowledging and resolving, and how on-call workloads are distributed.
Centralize alerts with 200+ integrations
Opsgenie integrates with hundreds of the best monitoring, workflow, and collaboration tools. Paired with a flexible rules engine, Opsgenie notifies the right people on-call, enabling them to take rapid action.
Better incident management, powered by Atlassian
Create an incident directly from Opsgenie and automatically notify the proper team members and responders using on-call schedules, routing rules, and escalation policies.

Keep customers informed by sending Statuspage updates directly from Opsgenie throughout the lifecycle of an incident.
Case study: Looker
Why Looker trusts Opsgenie to help deliver always-on service to thousands of daily users.
Trusted by thousands of customers worldwide
Start for free, scale as you grow
Free
Basic Alerting and On-Call Management, for Small Teams (up to 5 Users)
Essentials
Basic Alerting and On-Call Management, Optimized for Simplicity
billed annually
$11 billed monthly
Standard
Advanced Alerting and On-Call Management, Built for Flexibility
billed annually
$23 billed monthly
Enterprise
Service-Aware Incident Management
billed annually
$35 billed monthly