Incident Management and Response
Opsgenie understands how issues impact business services and will help proactively communicate outages to all stakeholders. You can plan ahead of service disruptions and have Opsgenie send messages, create status pages, and conference bridges immediately when incidents occur. Distractions are minimized and teams stay focused on finding a resolution.
Team-based service management
---
Opsgenie enables you to map alerts to the business services they impact and have a clear understanding of which teams need to respond and who needs to be kept up to date on the progress towards resolution. Disparate teams are notified simultaneously and presented with the tools they need to collaborate during resolution.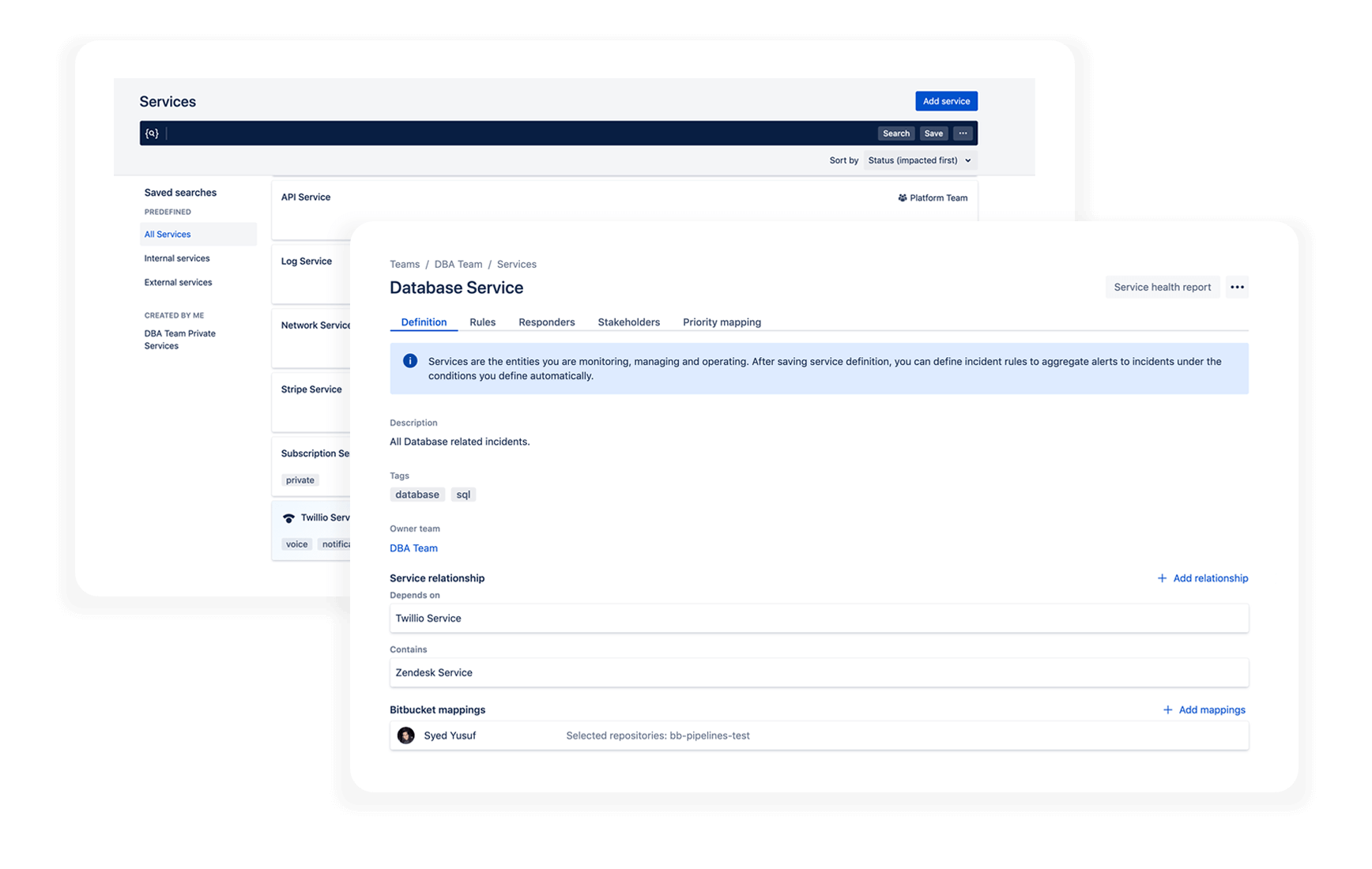 Planning and scenarios
---
Design your incident response and set up different workflows for incidents of differing priority using Opsgenie's incident templates. For each type of incident, predefine the needed response teams, the stakeholders, and the best collaboration channels to resolve problems quickly and communicate them effectively.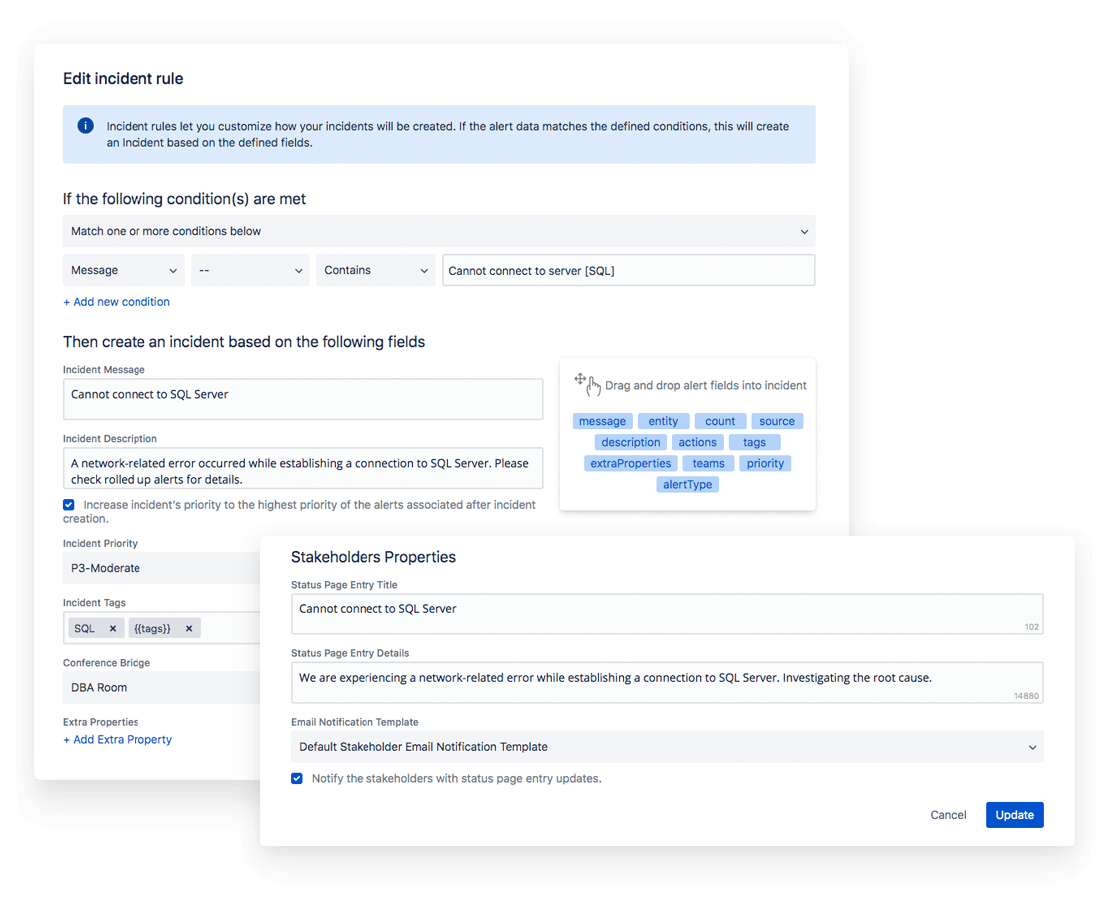 Status pages
Reduce the noise during an incident so responders can focus on the right context and resolve problems quickly. Status updates show the latest updates for each incident separately. You can also view the Service status page for an overview of system health.
Stakeholder communications
---
Notify stakeholders from across your organization about incidents according to organizational specifications. Stakeholders can stay informed about incident resolution progress and service health by automatic notifications, visiting a status page, or subscribing to status page updates.
Alert clustering
---
Automatically group related alerts originating from across various systems into a single incident based on the conditions that you specify. Reduce complexity and noise to let your responders focus on the right context and resolve problems quickly.
Jira Software and Jira Service Management
You can link Jira Service Management issues to an incident to keep track of the full scope and customer impact of an incident. Additionally, stay on top of follow-on tasks by linking or creating Jira Issues directly from the Incident details.
Post incident analysis
Understand exactly how teams responded to major incidents with Opsgenie's in-depth Post Incident Analysis report. The report provides insights into the actions taken by each team, their participation in the resolution, and how the changes in status were communicated to stakeholders. You immediately can identify areas of success and opportunities to improve.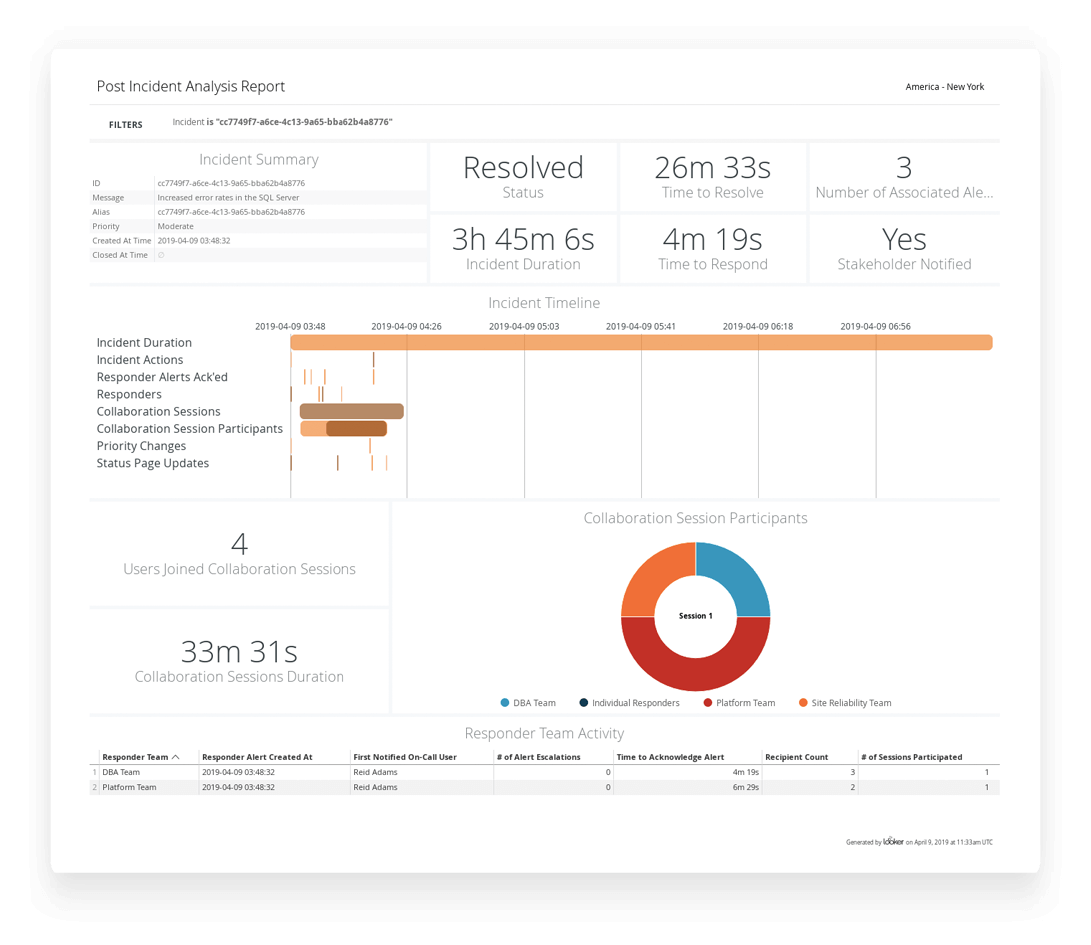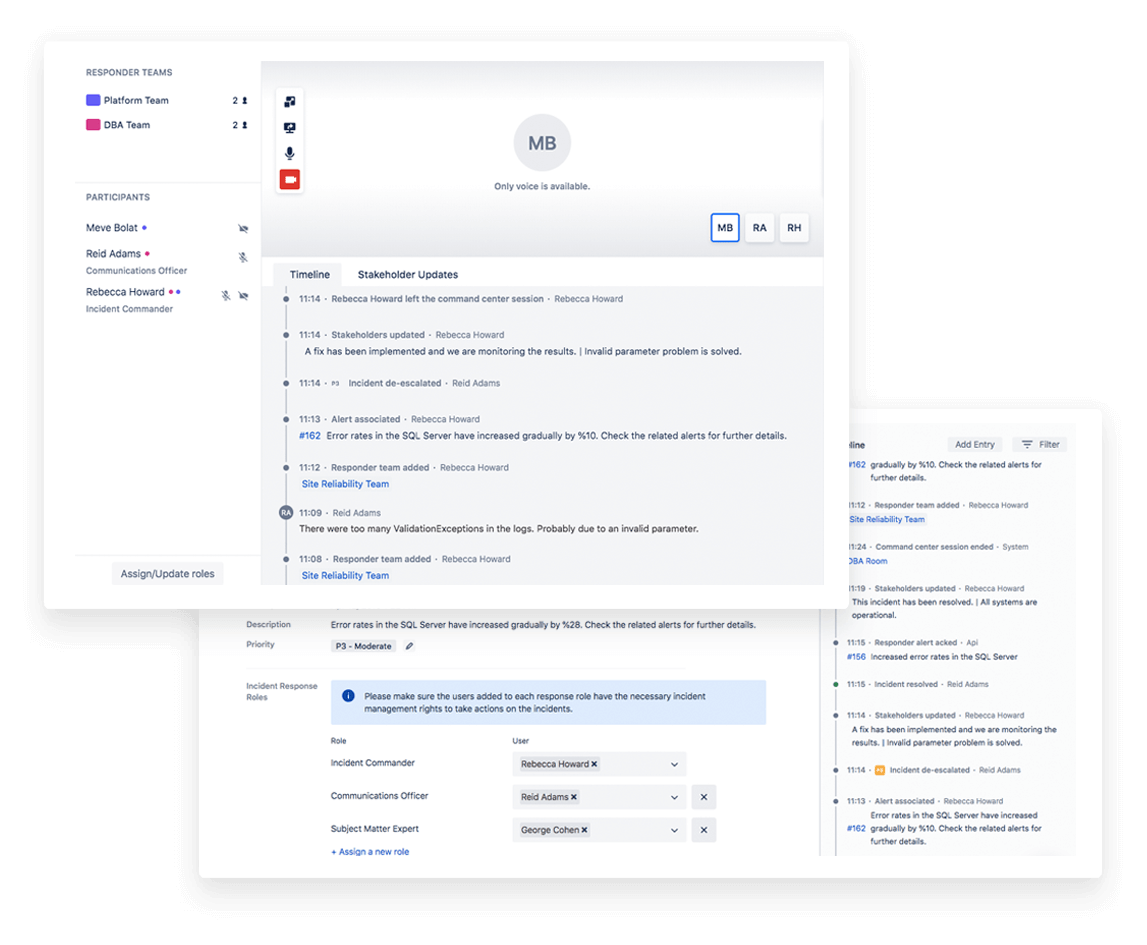 Incident Timeline
Incident Timeline is your source of truth throughout the lifecycle of an incident, listing key details like incident status, associated alerts, Incident Command Center (ICC) activity, and more. The incident timeline data is automatically added to the incident postmortem, so teams can view a full record of events throughout the lifecycle of an incident. 
External Services
Track incidents for External Services that have a public-facing Statuspage page. Incidents created for the Statuspage of the corresponding external service will trigger an alert to the users and teams who are subscribed to the service in Opsgenie.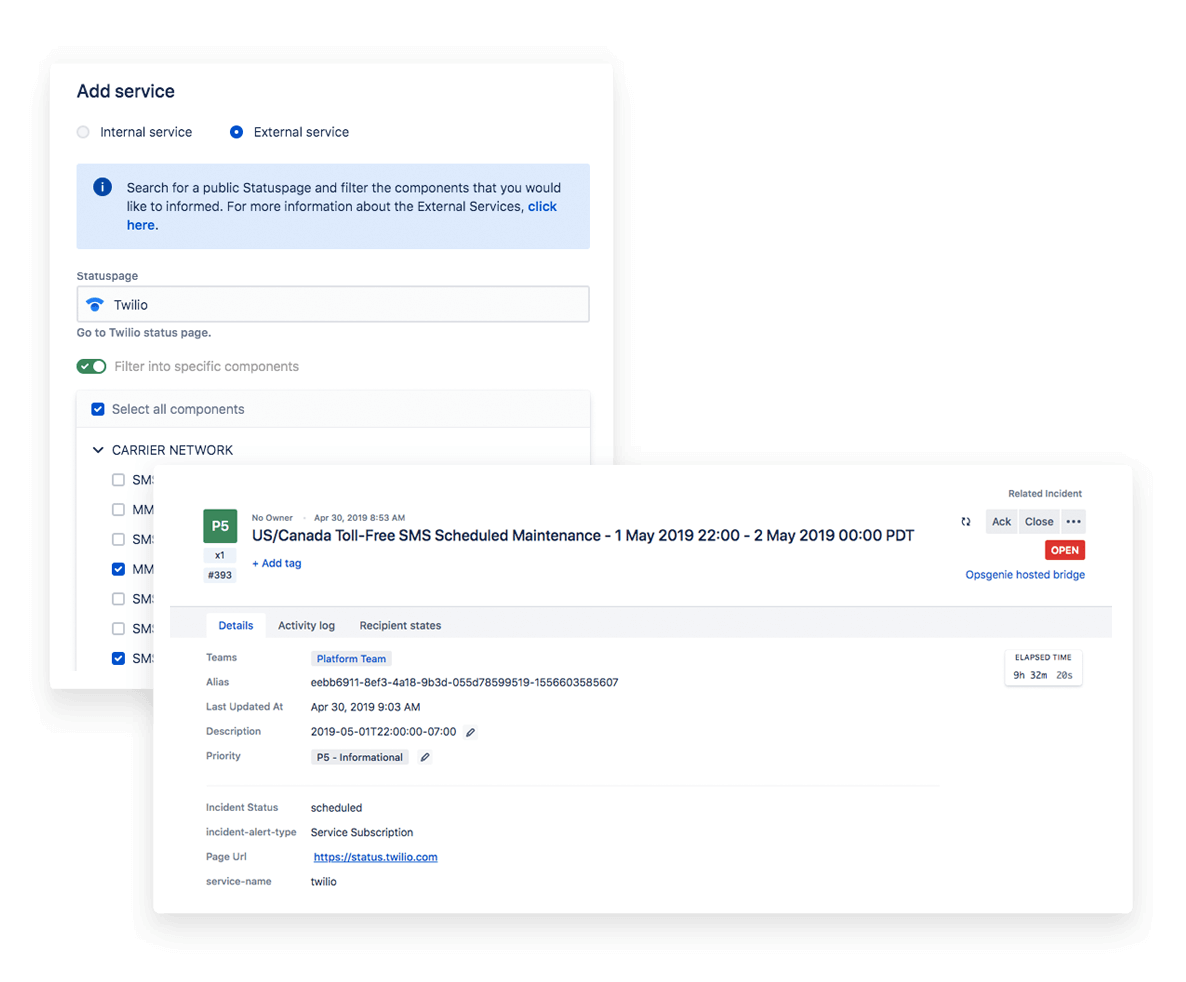 Experience service-aware incident management