Product Guides & Tutorials
Everything you need to know about buying, using, and customizing Jira Software.
Getting started with Jira tutorial: 6 basic steps
Before you begin this tutorial, sign up for your free trial of Jira Software Cloud. This guide will help you set up your first project, so keep this tab open while you sign up. Go on, we'll wait here. 
Want to get started with Jira Software Server? Go here >> 
Make sure to leave comments on issues so that everyone on the team can follow what's going on; this creates an open way of working, instead of restricting communicating between two people via private emails.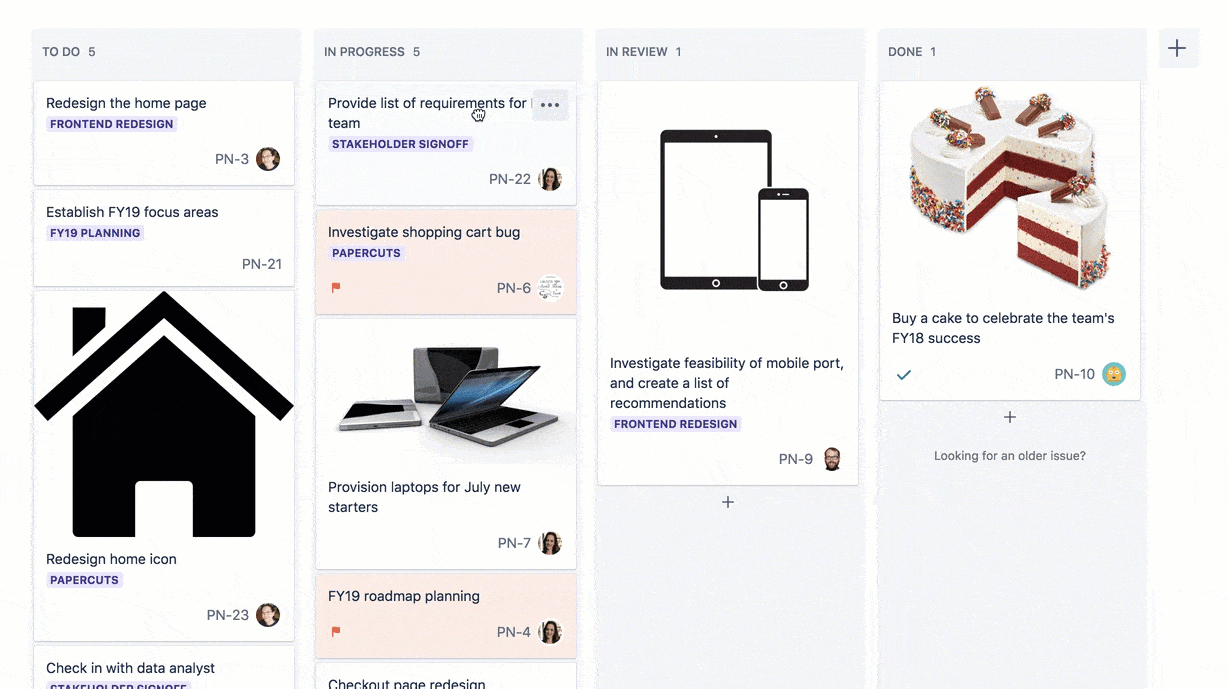 Additional Resources
Bookmark these resources to stay connected with fellow Jira users, for ongoing updates about new features in Jira Software Cloud, and the latest documentation.
Learn agile with Jira Software
Jira Software Cloud product demo