Everything you'll need to know
Whether you've used it in a past life, or have never heard of it, we'll help you navigate choosing the right product, setting it up, and learning the best practices. So grab your team and let's go! 
---
What is Jira Software?
Jira Software is the #1 agile project management tool used by teams to plan, track, release and support world-class software with confidence. It is the single source of truth for your entire development lifecycle, empowering autonomous teams with the context to move quickly while staying connected to the greater business goal. Whether used to manage simple projects or to power your DevOps practices, Jira Software makes it easy for teams to move work forward, stay aligned, and communicate in context. Sign up for a live demo of Jira Software
Who uses Jira Software?
Jira Software launched in 2002 as an issue tracking and project management tool for teams. Since then, 65,000+ companies globally have adopted Jira for its flexibility to support any type of project and extensibility to work with thousands of apps and integrations.
Agile teams
Bug tracking teams
DevOps teams
Product management teams
Project management teams
Software development teams
Agile teams
Bug tracking teams
DevOps teams
Product management teams
Project management teams
Software development teams
Dig into specific features
Jira Software supports any agile project management methodology for software development that your team might need. From agile planning to fully customizable Kanban and Scrum boards, Jira gives you the tools you need to estimate, report and measure velocity with workflows designed to fit your frameworks.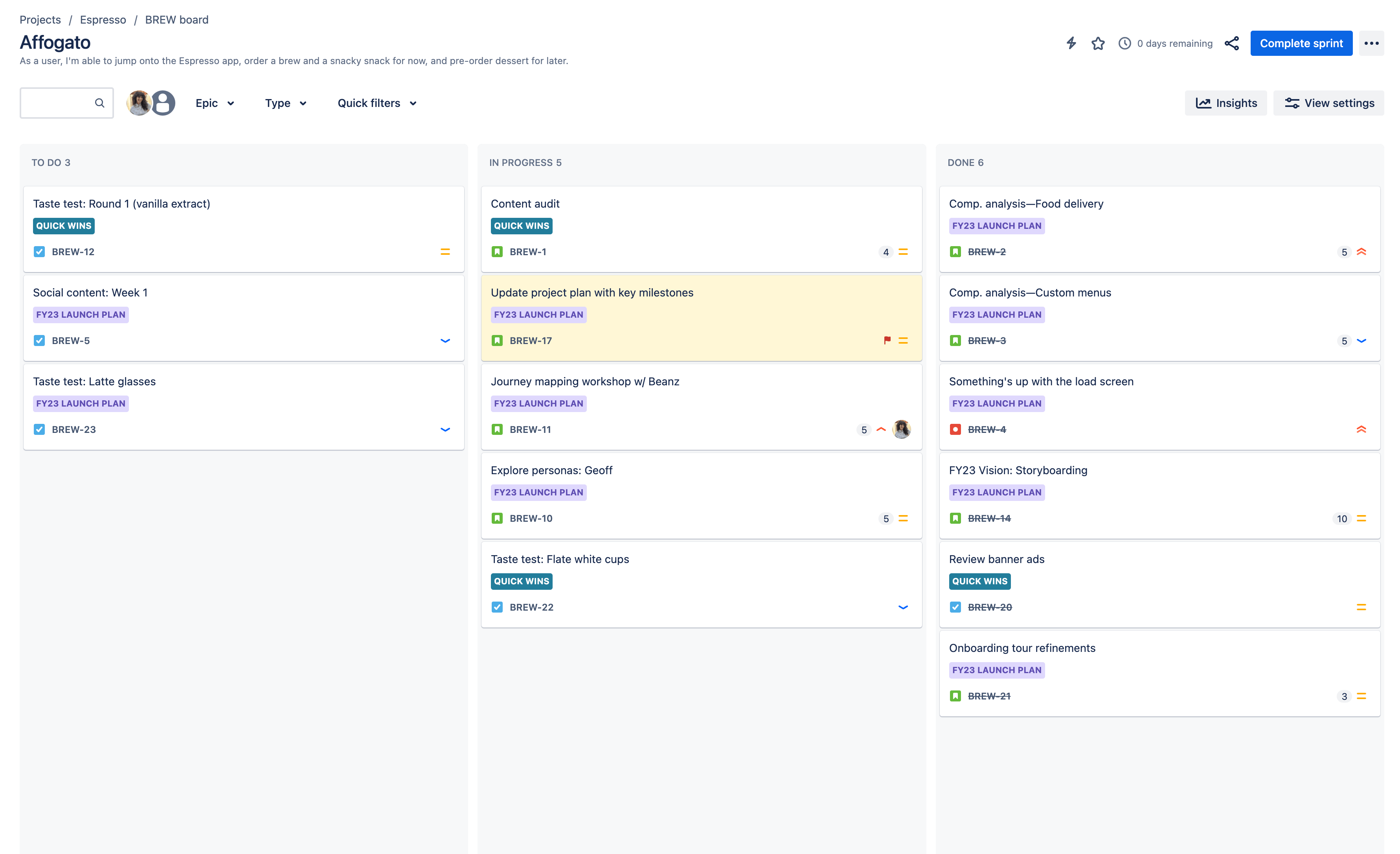 Scrum board
The scrum framework enables software teams to manage complex projects by creating a culture of collaboration. The Jira scrum board is the tool that unites teams around a single goal and promotes iterative, incremental delivery.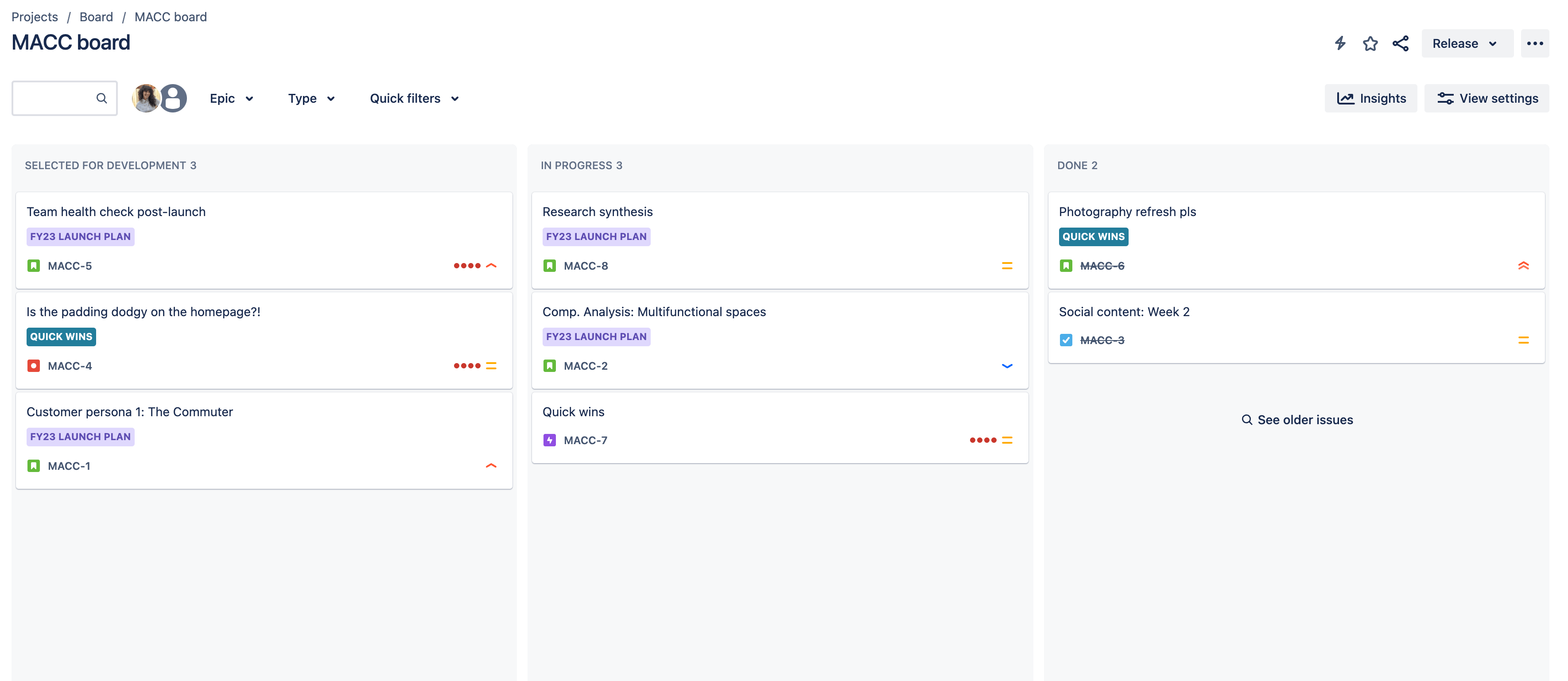 Kanban board
Kanban is a common framework for agile and DevOps software development that provides transparency of work and team capacity. Kanban boards in Jira Software help teams visualize their workflow, limit work-in-progress, and maximize efficiency.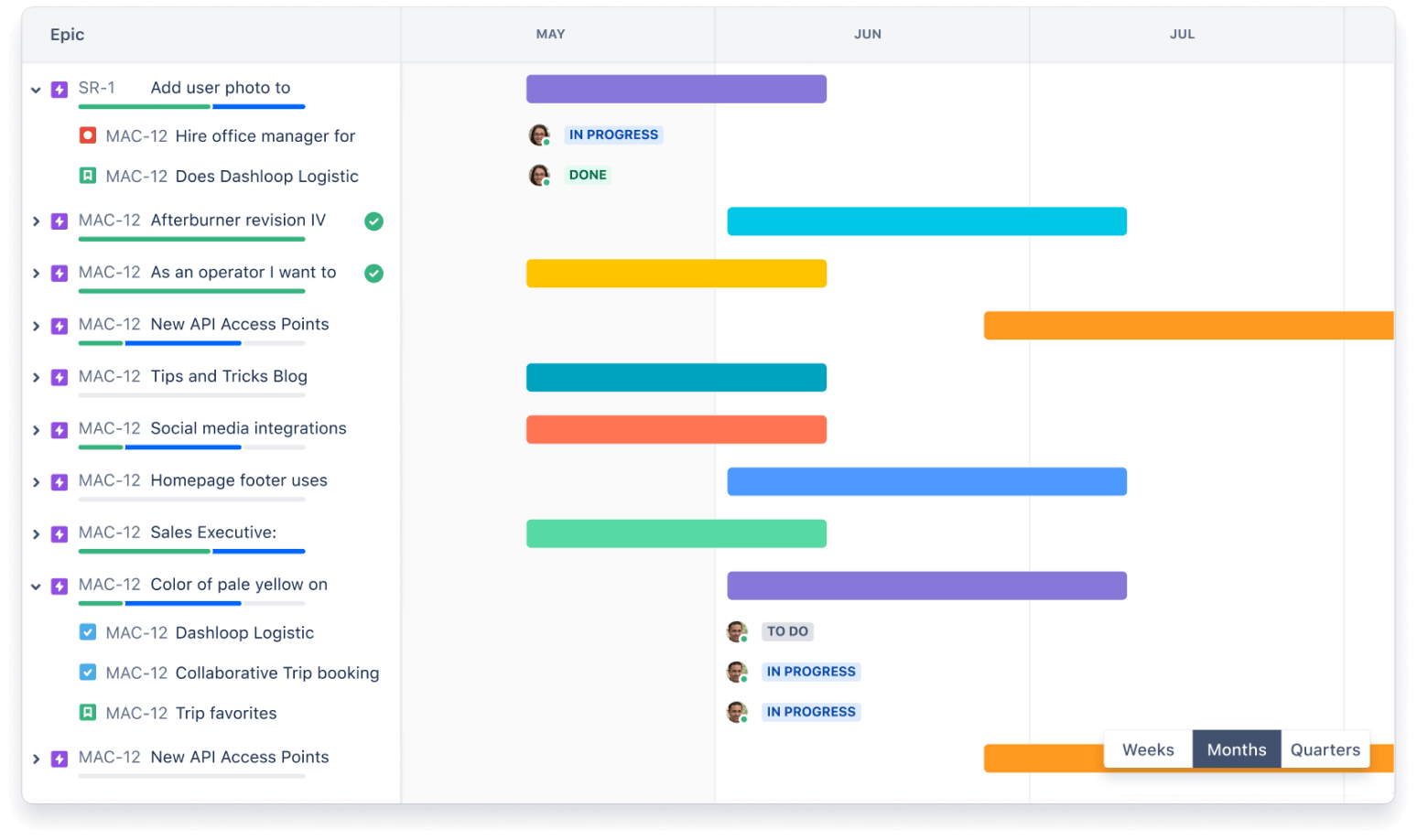 Timeline
The timeline view in Jira Software is useful for planning large pieces of work several months in advance within a single project. Simple planning and dependency management features help your teams visualize and manage work better together.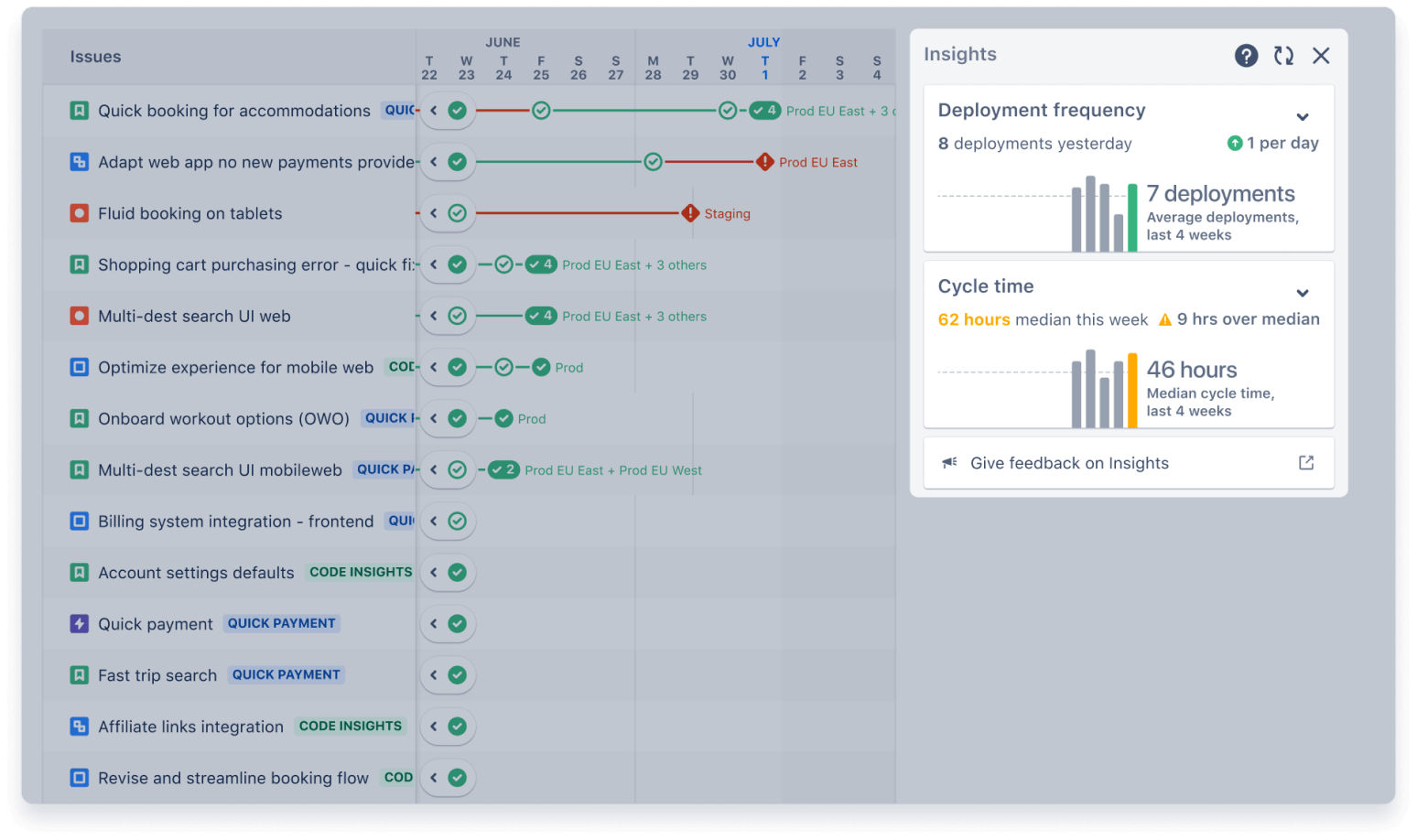 Insights
In Jira Software, insights helps the team make data-driven decisions without leaving their current context. Insights source data from your Jira boards and projects to present aggregated views of your team's historical progress. Insights are currently available for scrum metrics in both company-managed and team-managed projects.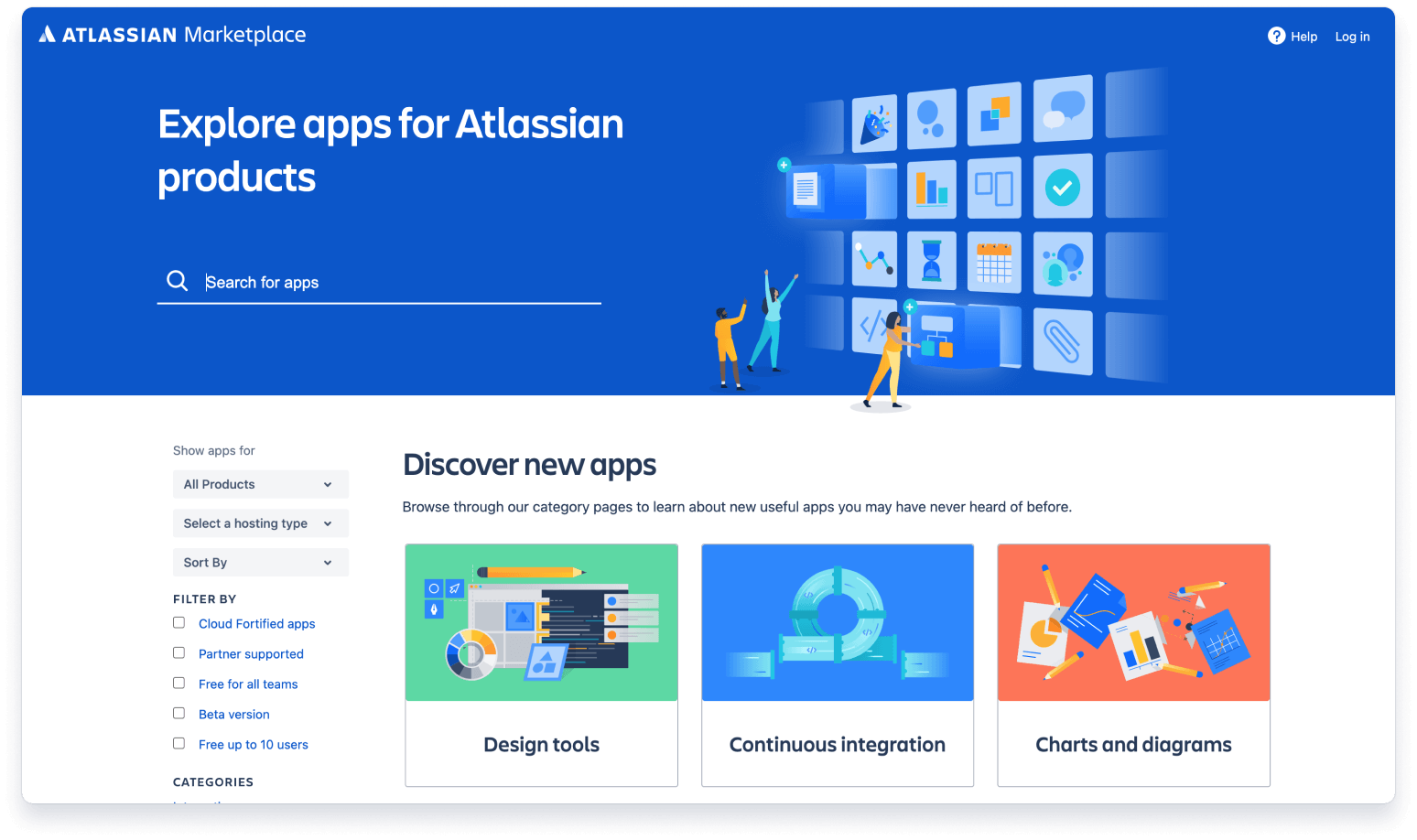 Integrations
In Jira Software, an app (sometimes called an add-on or plugin) is an installable component that supplements or enhances the functionality of your instance. You and your teams can spend less time managing work and more time building great software with over 3,000 Jira Software apps that can be custom-tailored to fit any and every use case.