Features for software development
Jira Software is the project management tool for agile teams
Scrum boards
Agile teams can stay focused on delivering iterative and incremental value, as fast as possible, with customizable scrum boards.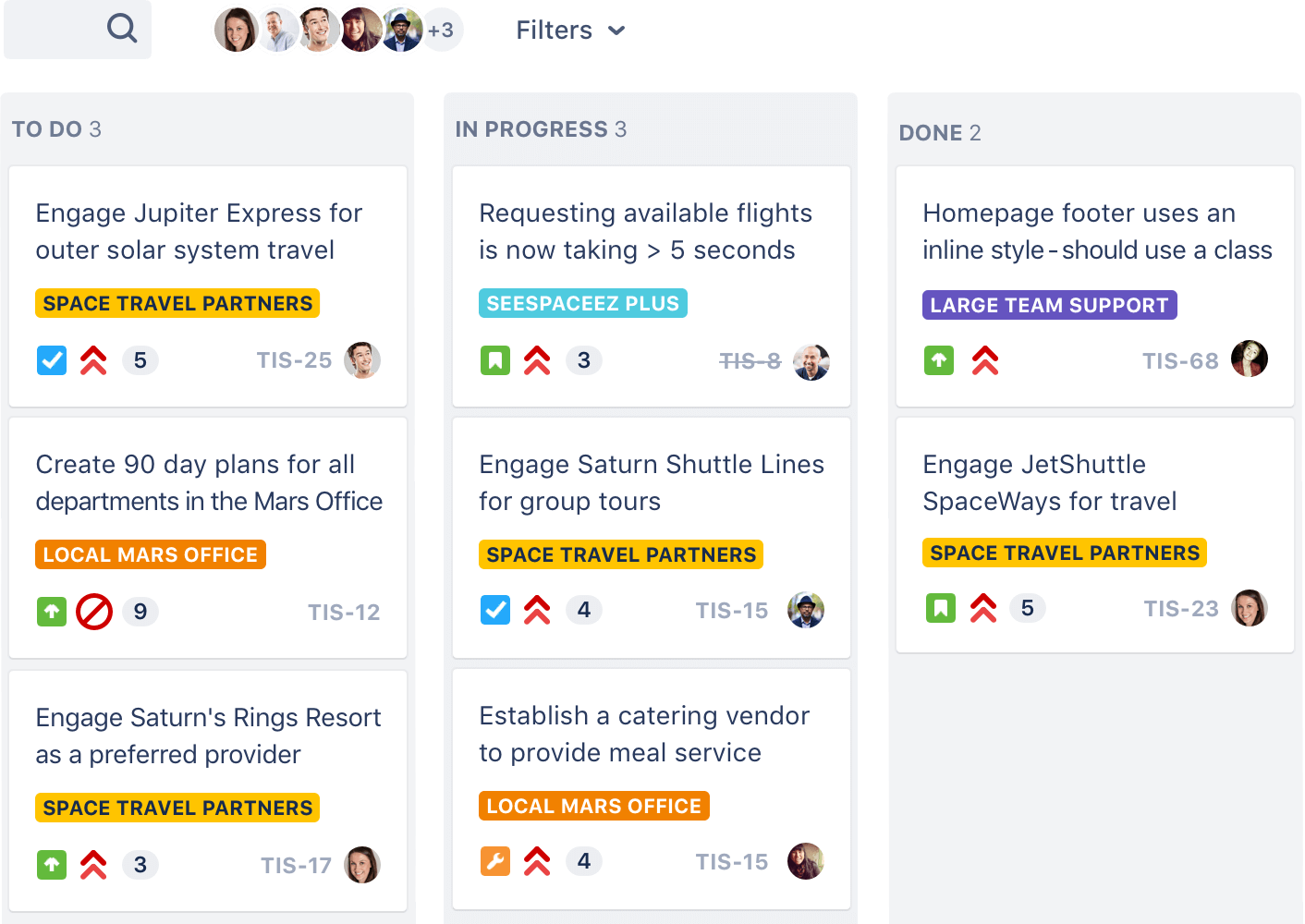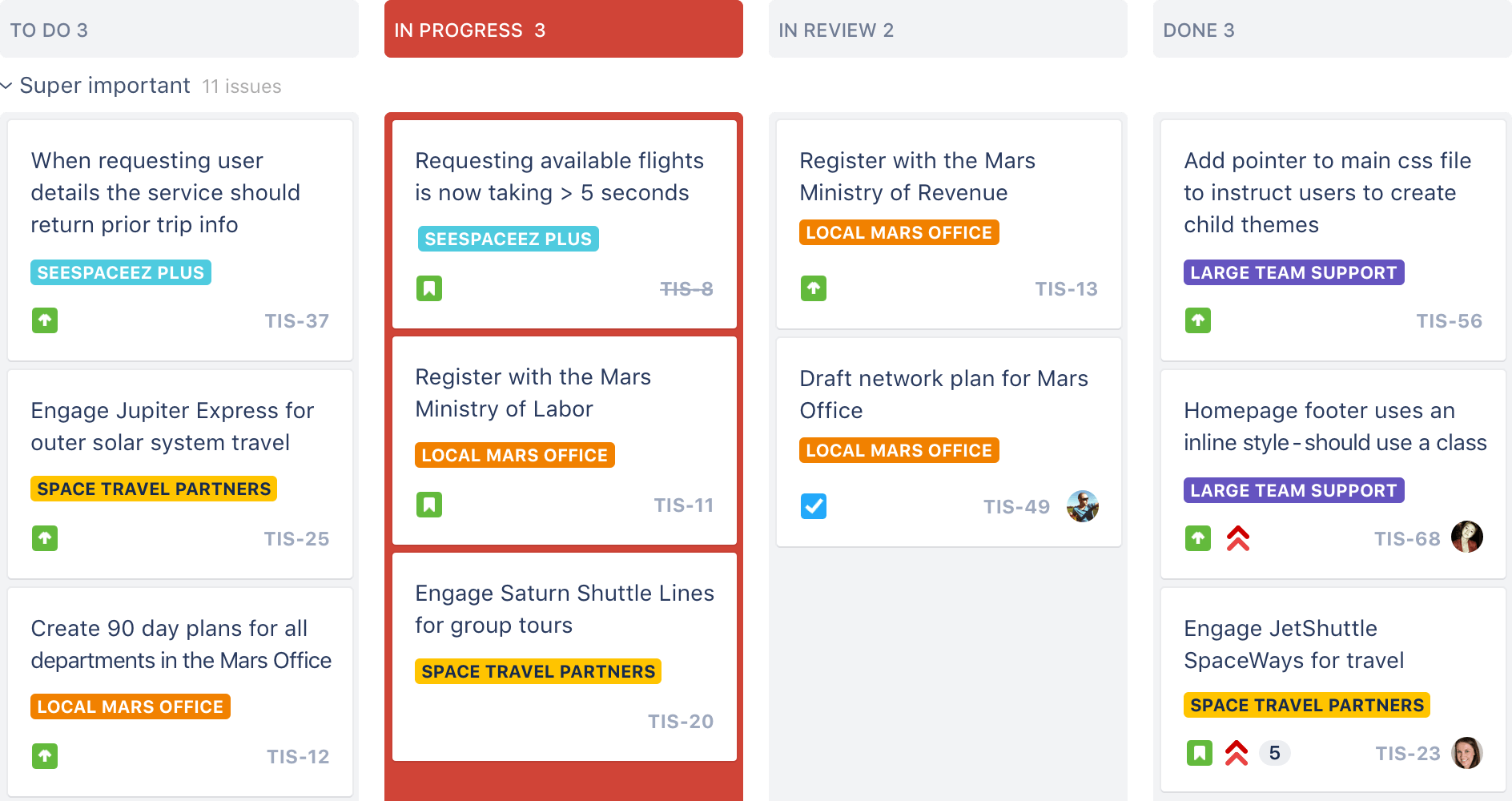 Kanban boards
Flexible kanban boards give your team full visibility into what's next so you can continuously deliver maximum output in minimal cycle time.
Roadmaps
Sketch out the big picture, communicate plans with stakeholders, and ensure your roadmap connects to your team's work - all in a few clicks in Jira Software Cloud.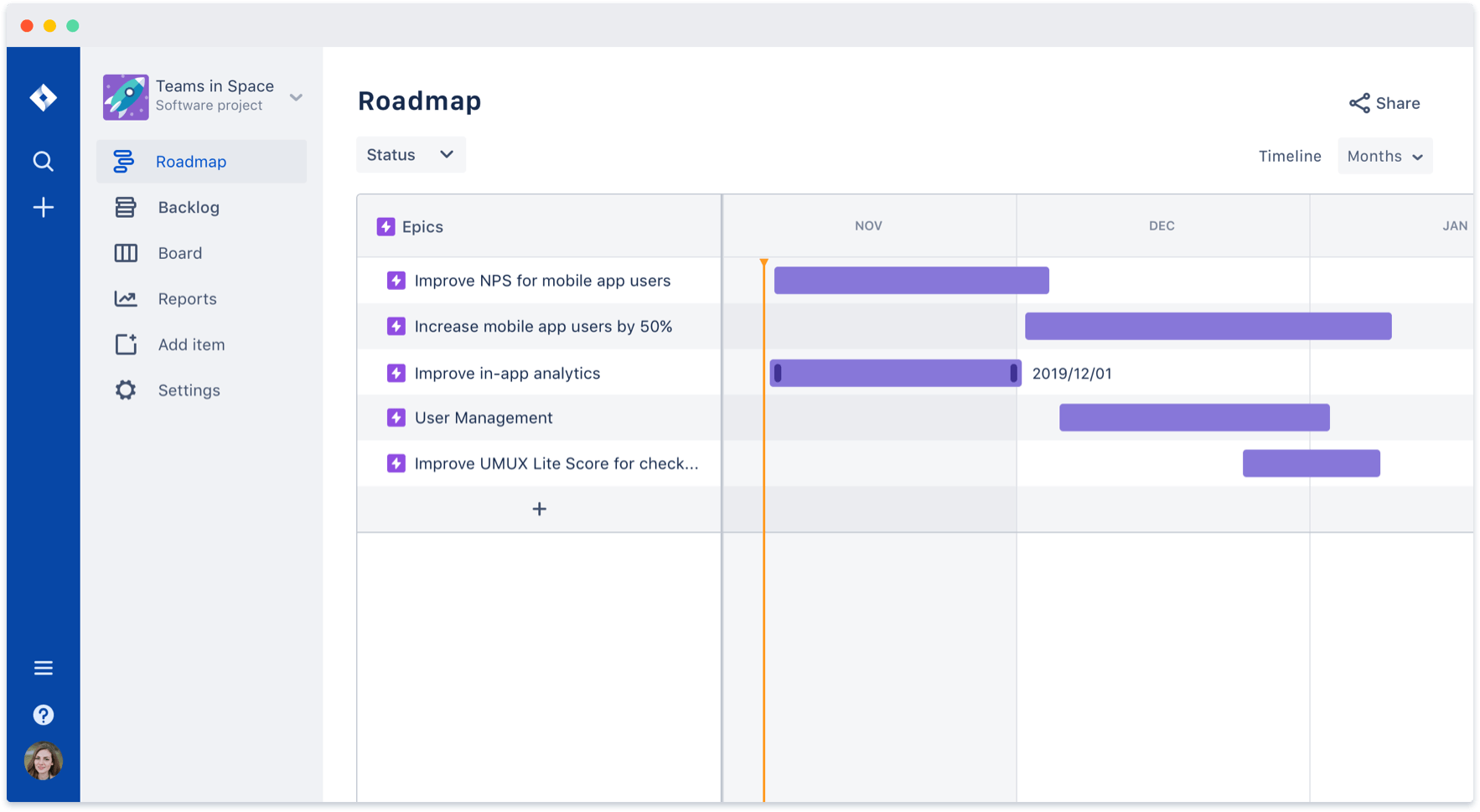 Agile reporting
Teams have access to more than a dozen out-of-the-box reports with real-time, actionable insights into how their team is performing sprint over sprint.
See code and deployment status at a glance in Jira
Bring information from your favorite version control, build, deployment, or feature flagging tool into Jira Software and get instant visibility into your development pipeline.
View repositories with Code in Jira
Include an issue key in a commit, branch name, or PR, and it will automatically update in Jira.
Development status right in context
View and create branches and pull requests and view commits right inside the Jira issue development panel.
End-to-end DevOps visibility
Visualize and measure progress from idea through to production across all tools.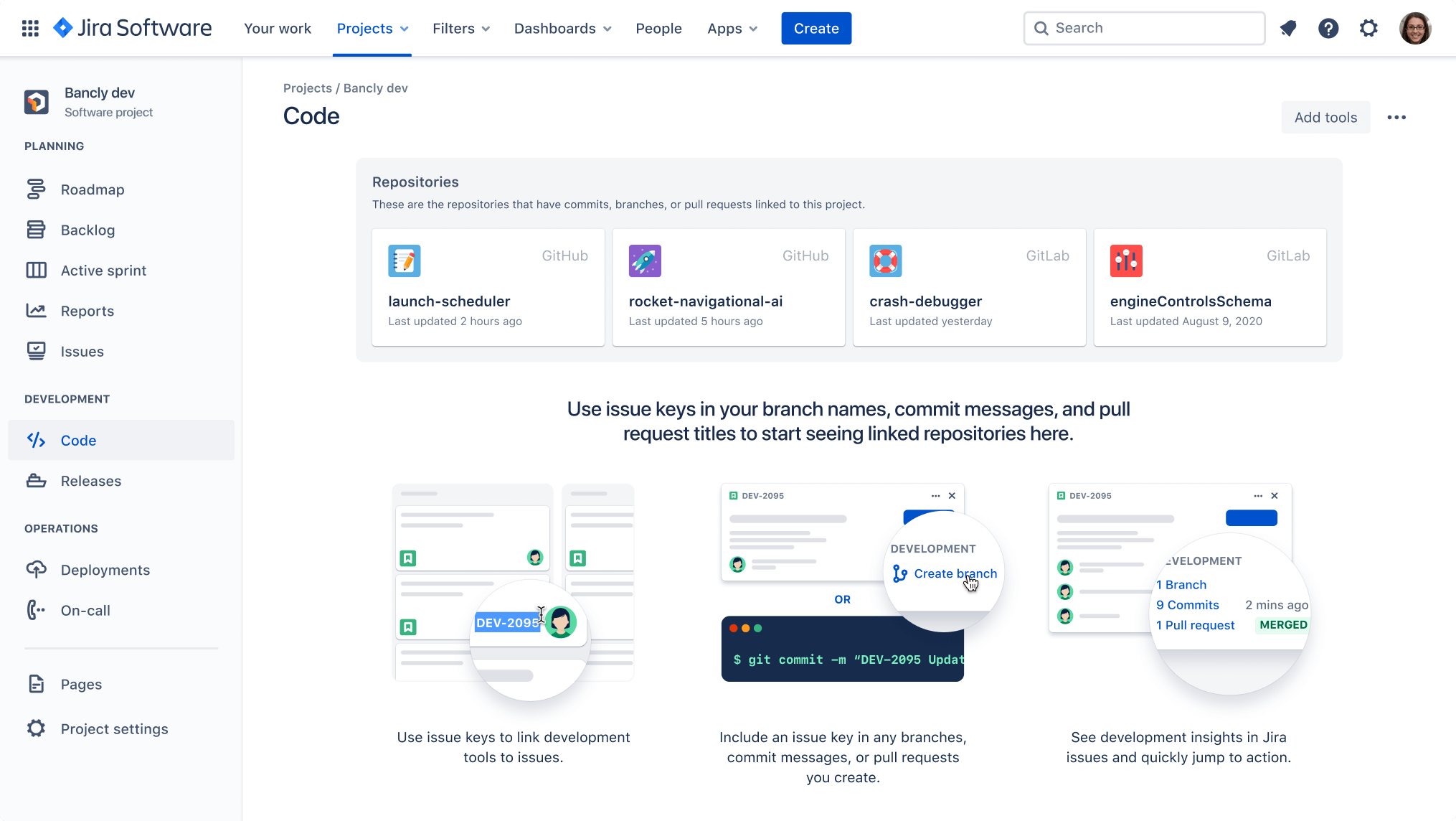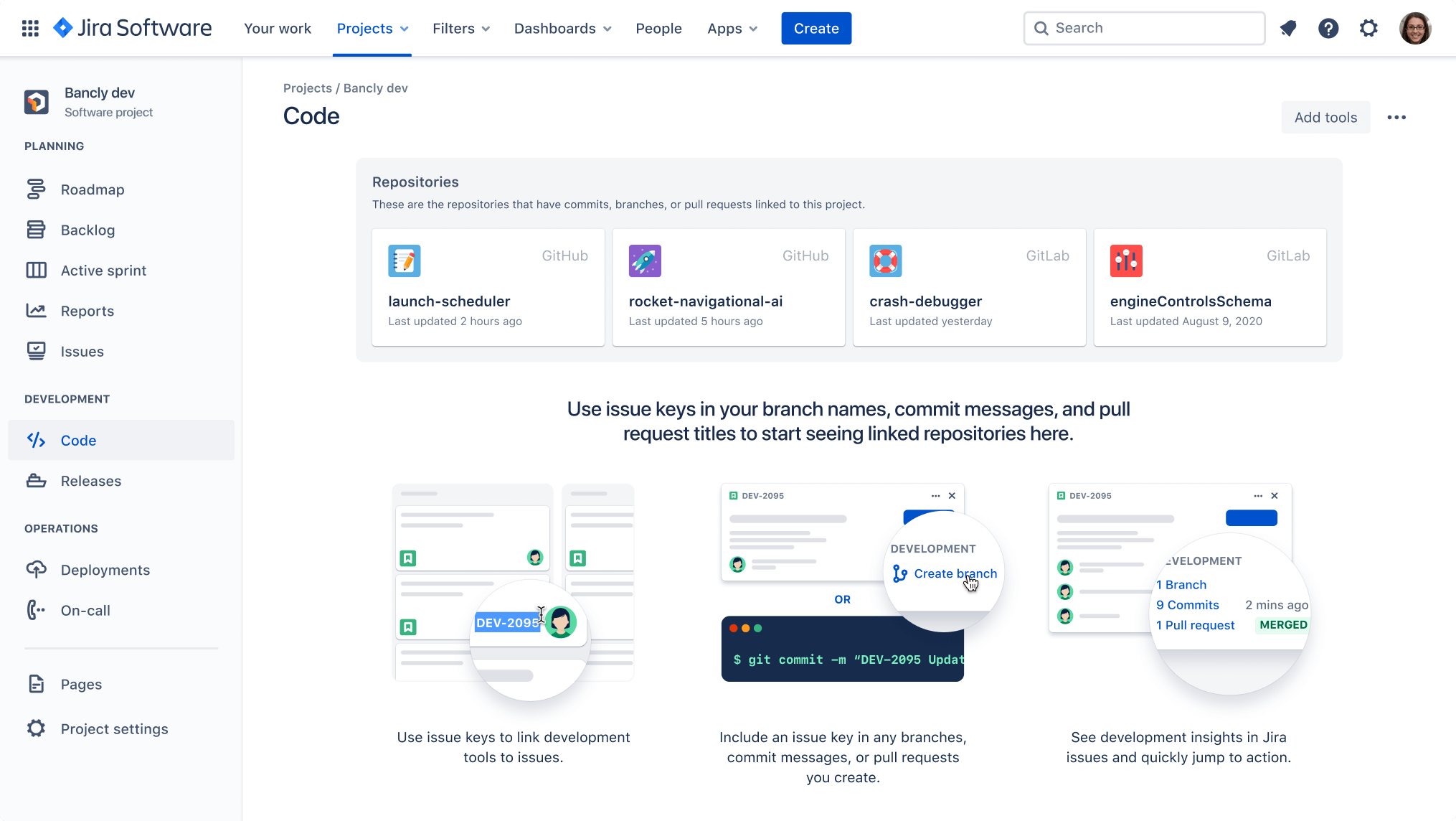 Optimize Jira Software with automation
Jira's automation engine enables you to easily automate tasks and processes.
Save time
Automation takes work off your and every Jira Software user's plate.
Increase power
Build automation rules across Jira products and integrations.
Drag and drop
Build automation rules across Jira products and integrations.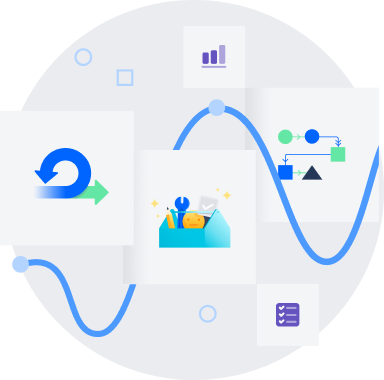 You've got projects, we've got Jira templates
Think of a Jira template as the blueprint to launch your team's next project.
Designed for security and scale
Gain peace of mind with enterprise-grade solutions tailor-made to secure and scale Jira Software across your entire organization.
Atlassian Access
Sleep soundly with enhanced administration and security backed by SAML SSO, enforced 2-step verification, automated user provisioning, and more.
Jira Software Premium
Ensure your team and organization are ready to scale with 99.9% uptime SLAs, unlimited storage, 24x7 Premium Support, and more.
Way more than a bug and issue tracker
Custom filters
Create customer filters using Jira Query Language (JQL).
Developer tool integrations
Integrate with developer tools for end-to-end traceability.
3,000+ apps
Extend the power of Jira Software with apps.
Rich APIs
Automate processes with Jira's robust set of APIs.
You have self-hosted and cloud options
In the cloud, on your own infrastructure, or at massive scale, Jira Software has your platform covered.
| Feature comparison | Cloud | Server | Data Center |
| --- | --- | --- | --- |
| Project and issue tracking | Yes | Yes | Yes |
| Scrum and kanban support | Yes | Yes | Yes |
| Backlog prioritization and sprint planning | Yes | Yes | Yes |
| Flexible workflow | Yes | Yes | Yes |
| Developer tool integrations | Yes | Yes | Yes |
| Out-of-the-box agile reporting | Yes | Yes | Yes |
| Rich APIs | Yes | Yes | Yes |
| Plug-and-play add-ons | Yes | Yes | Yes |
| Mobile | Yes | Coming Soon | Coming Soon |
| Active active-clustering | No | No | Yes |
| Disaster recovery | Yes | No | Yes |
| Zero downtime upgrades | Cloud customers are automatically upgraded to the latest release | No | Yes |
| SAML single sign-on | Available with Atlassian Access | No | Yes |
| Enforced two-step verification | Available with Atlassian Access | No | Yes |
| Password Policies | Available with Atlassian Access | No | Yes |
The #1 software development tool used by agile teams