Features for software development
Jira Software is the project management tool for agile teams
Scrum boards
Agile teams can stay focused on delivering iterative and incremental value, as fast as possible, with customizable scrum boards.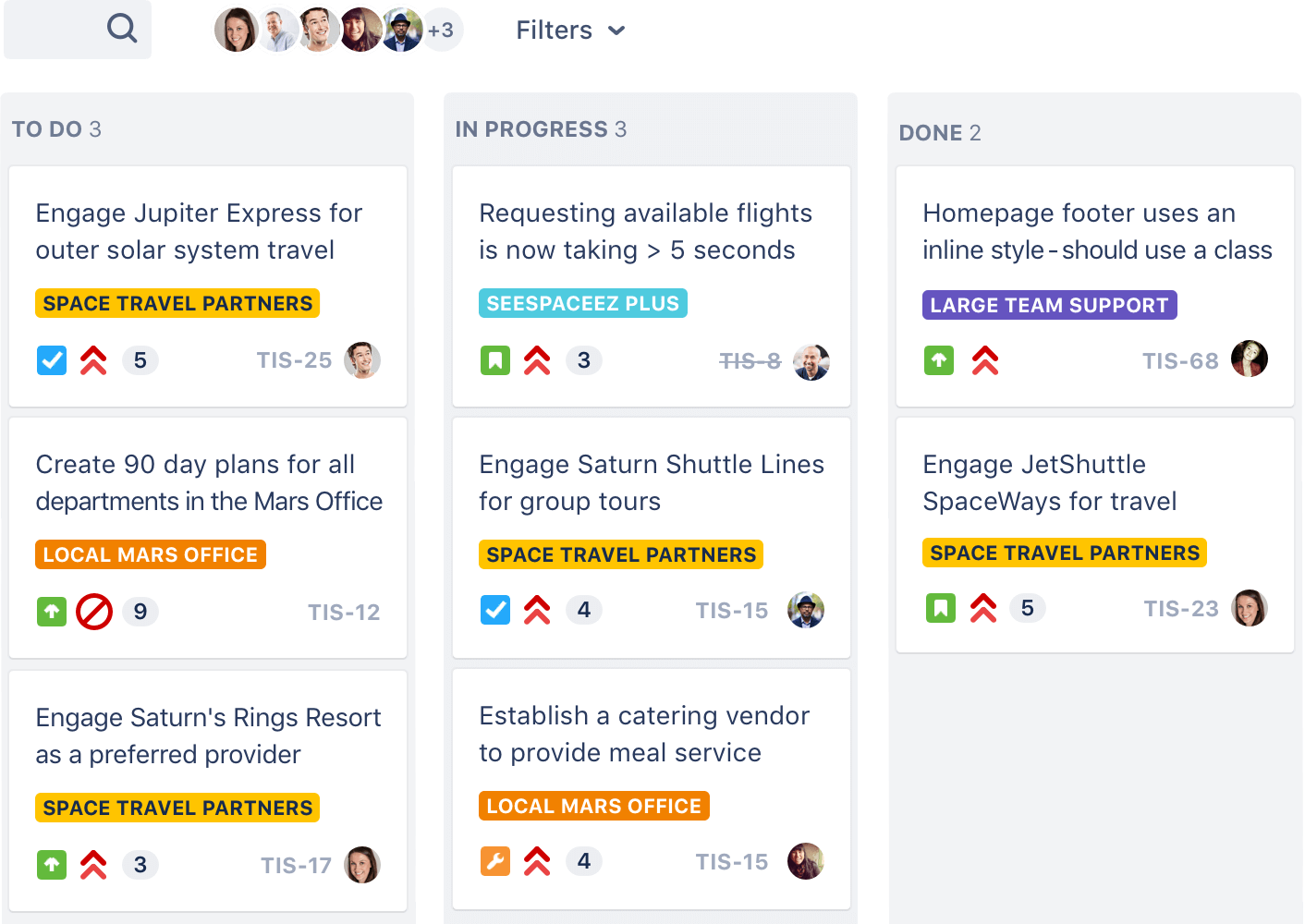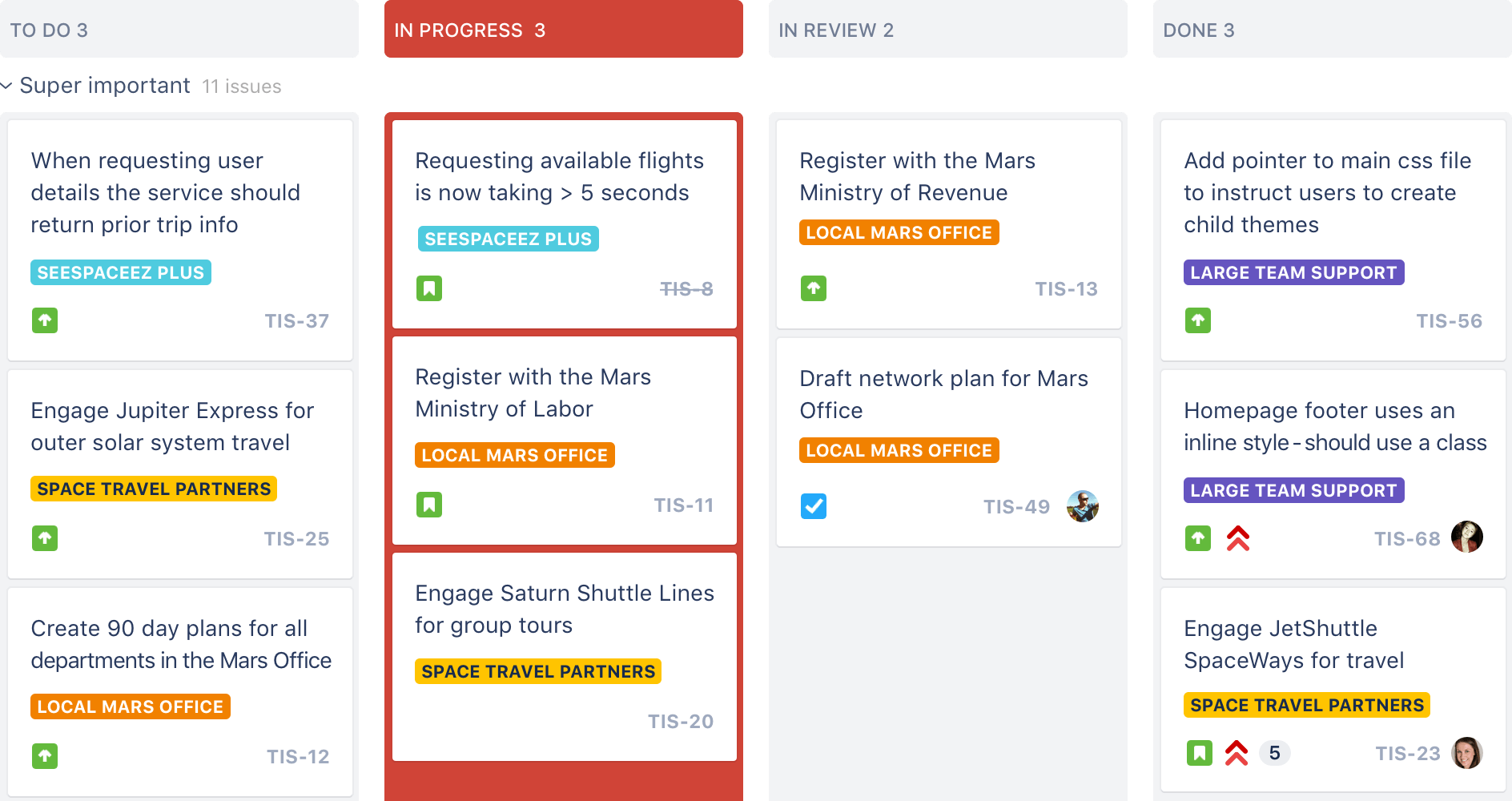 Kanban boards
Flexible kanban boards give your team full visibility into what's next so you can continuously deliver maximum output in minimal cycle time.
Agile reporting
Teams have access to more than a dozen out-of-the-box reports with real-time, actionable insights into how their team is performing sprint over sprint.
Agile roadmap planning
With the Portfolio for Jira app you can create a roadmap that's connected to your work in Jira Software, track progress across teams and projects and easily share your plan with stakeholders.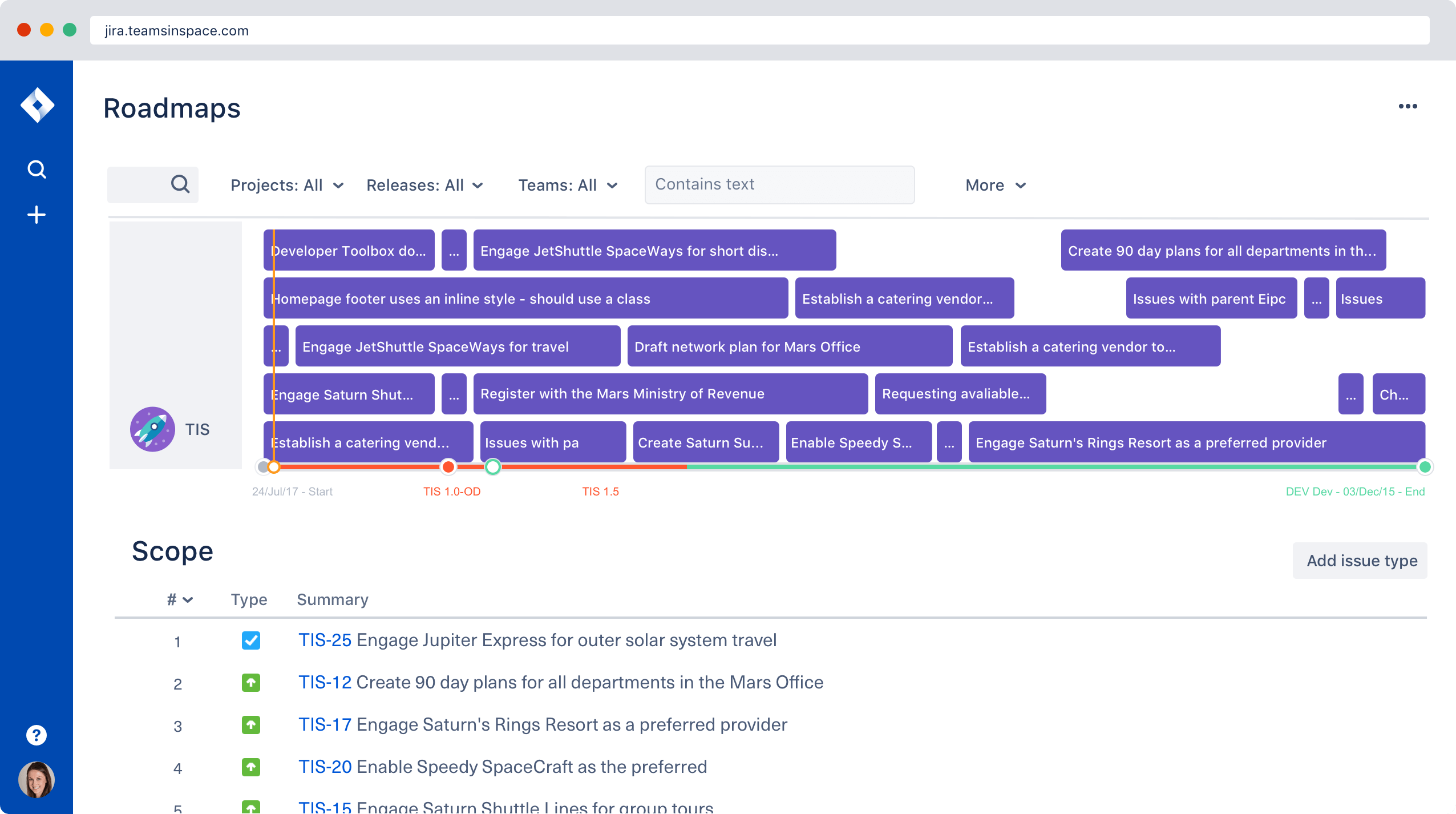 Way more than a bug and issue tracker
Custom filters
Create customer filters using Jira Query Language (JQL)
Developer tool integrations
Integrate with developer tools for end-to-end traceability
3,000+ apps
Extend the power of Jira Software with apps
Customizable workflows
Create customizable workflows that map to any style of work
Mobile apps
Move work forward from anywhere with Jira Mobile
Rich APIs
Automate processes with Jira's robust set of APIs
You have self-hosted and cloud options
In the cloud, on your own infrastructure, or at massive scale, Jira Software has your platform covered.
| Feature comparison | Cloud | Server | Data Center |
| --- | --- | --- | --- |
| Project and issue tracking | Yes | Yes | Yes |
| Scrum and kanban support | Yes | Yes | Yes |
| Backlog prioritization and sprint planning | Yes | Yes | Yes |
| Flexible workflow | Yes | Yes | Yes |
| Developer tool integrations | Yes | Yes | Yes |
| Out-of-the-box agile reporting | Yes | Yes | Yes |
| Rich APIs | Yes | Yes | Yes |
| Plug-and-play add-ons | Yes | Yes | Yes |
| Mobile | Yes | Coming Soon | Coming Soon |
| Active active-clustering | No | No | Yes |
| Disaster recovery | Yes | No | Yes |
| Zero downtime upgrades | Cloud customers are automatically upgraded to the latest release | No | Yes |
| SAML single sign-on | Available with Atlassian Access | No | Yes |
| Enforced two-step verification | Available with Atlassian Access | No | Yes |
| Password Policies | Available with Atlassian Access​ | No | Yes |
The #1 software development tool used by agile teams