Scrum template
Easily plan, track and manage ֵwork across sprints.
Includes  
Board
Backlog
Timeline
Reports
Iterate quickly
Release updates, fix bugs, and ship products within defined time periods called sprints.
Increase transparency
See who's doing what and when, identify blockers early, and keep your team aligned with a single source of truth for all your team's work.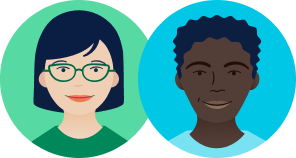 Manageable workloads
Break down large projects into manageable tasks and milestones to keep your team focused and motivated.
Featured product: Jira Software
Jira Software is the #1 agile tool recommended by teams around the world. Learn more
"The agility of the teams across Canva has increased because of Jira, especially as we're scaling up."

Jeff Lai
Internal Infrastructure, Canva

Related templates
Jira Software
Kanban
Visualize and progress your project using issues on a powerful board.
DevOps
DevOps
Plan, build, and operate software in one central project.
Jira Software
Bug tracking
Manage a list of development tasks and bugs.
Related resources
Agile tools for scrum
Five agile metrics you won't hate
How to do scrum in Jira Software
Ready to use this template?