Bug tracking template
Report, track, and prioritize bugs.
Includes  
Board
Backlog
Roadmap
Reports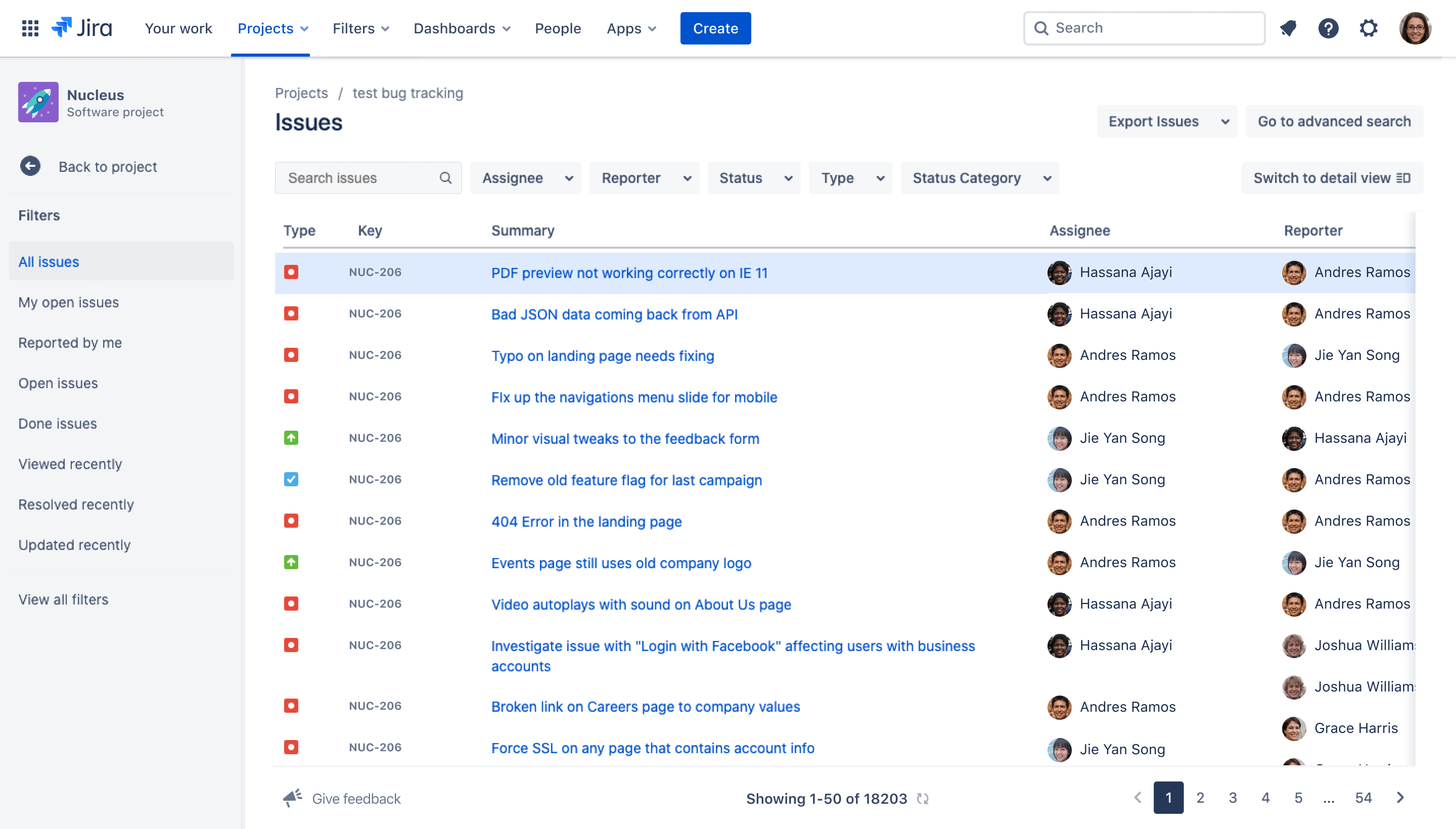 Centralize bug reports
Track all your bugs in one place. Add context to each task with labels, custom fields, attachments, and more.
Prioritize work
Squash bugs before they cause trouble by prioritizing and assigning tasks by urgency.
Optimized for debugging
Use a workflow created specifically for bug resolution — not feature development — to keep teams focused.
Featured product: Jira Software
Jira Software is the #1 agile tool recommended by teams around the world. Learn more
"Jira Software is instrumental in building and maintaining the best software on the market."

Daniele Farnedi
CTO, Trulia

Related templates
Jira Software
Kanban
Visualize and progress your project using issues on a powerful board.
DevOps
DevOps
Plan, build, and operate software in one central project.
Jira Software
Scrum
Sprint toward your project goals with a board, backlog, and timeline.
Related resources
Bug tracking done right
How to get started with the bug tracking template
Ready to use this template?