Get work done with Jira from anywhere
Jira Software, Jira Service Management, and Jira Work Management teams can now put the power of Jira right in their pocket. 
Using your mobile phone's camera, scan the QR code below to download the app.
Jira Cloud for mobile
has arrived
Jira Software and Jira Service Management teams can now keep work moving forward from anywhere. Download the app today.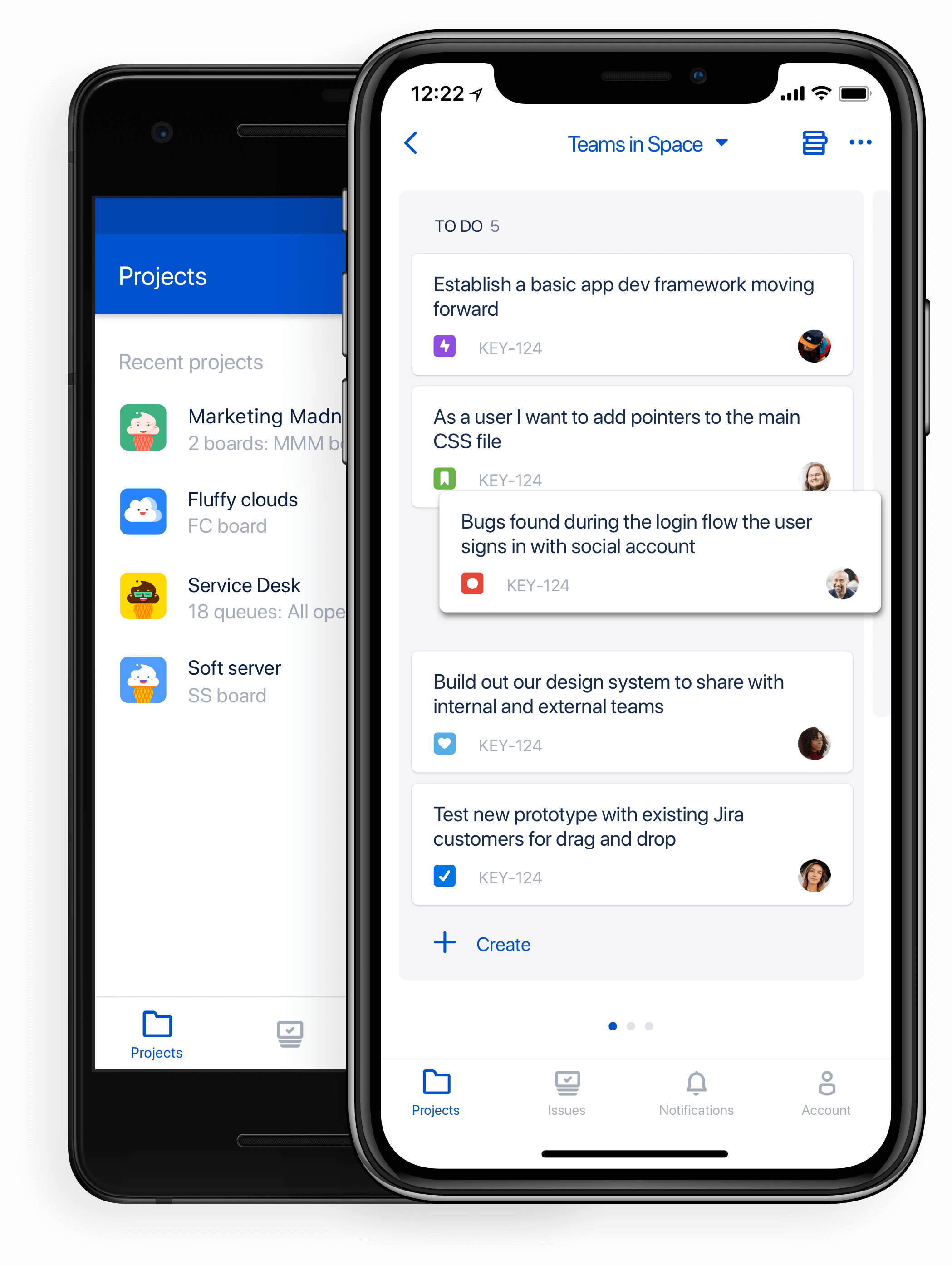 Teamwork that happens anytime, from anywhere
Track and manage all aspects of your team's work in real time from the convenience of your favorite device with Jira Cloud mobile.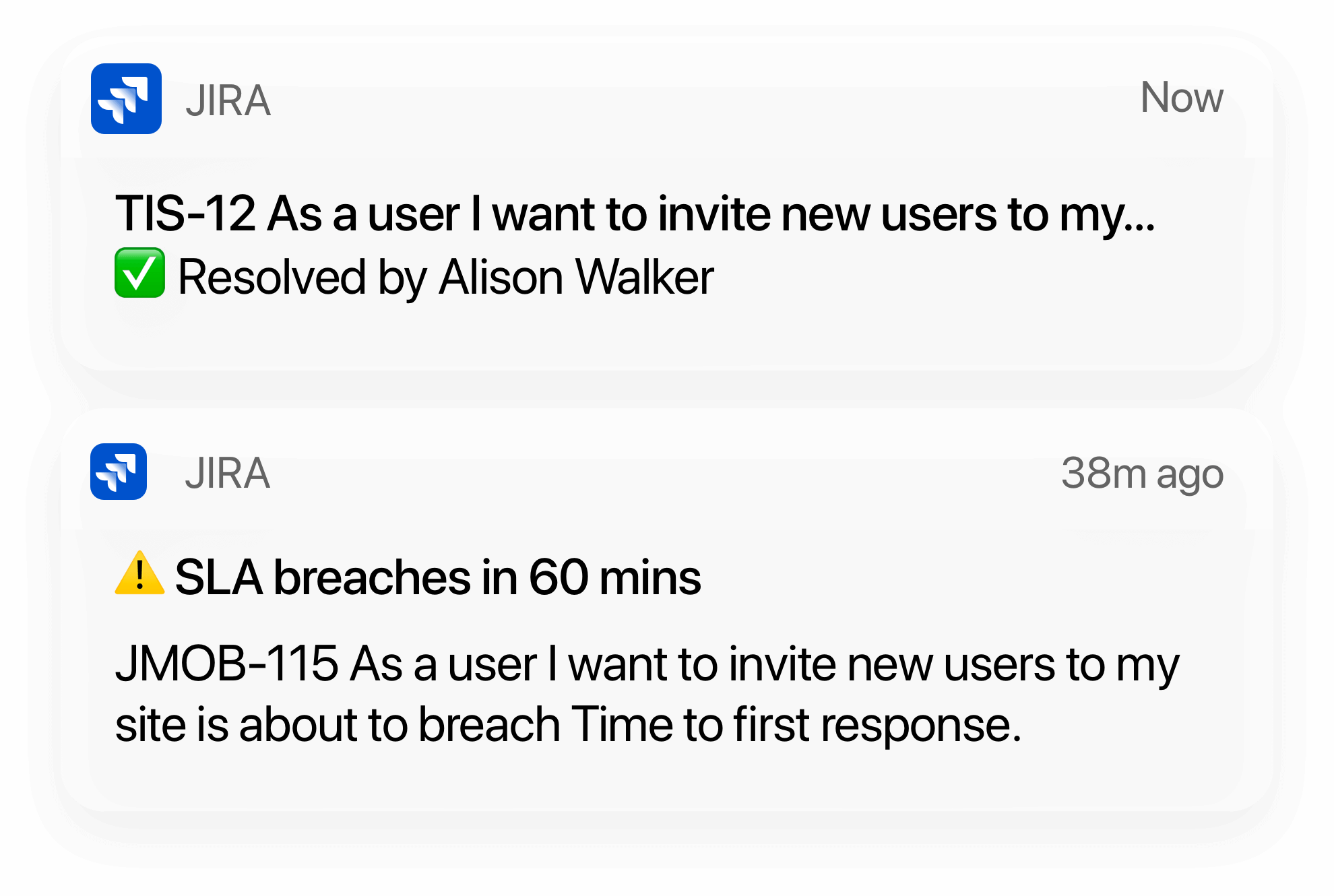 Manage boards and backlogs
Create, edit, or update any aspect of projects with a swipe or scroll. Ensure work is running smoothly, tickets are up to date, and backlogs are prioritized and ready for the next sprint.
Create and edit issues
Update work items with all relevant information when you're on the go. Attach files and images, respond to comments, and change the ticket's description or status in seconds.
Never miss a beat
Stay up to date in real-time with push notifications about activity on all your critical projects. View notifications in one place and act on the most pressing to-do's from anywhere.
Manage your Jira Service Management queues and SLAs
Amazing service and support for your customers shouldn't stop when you're not at your desk. And now it doesn't have to. All of your favorite Jira Service Management functionality, built right into the Jira Cloud mobile app.