언제 어디서나 가능한 팀워크
모바일용 Jira Cloud로 원하는 장치에서 편리하게 팀 작업의 모든 부분을 실시간으로 추적하고 관리해보세요.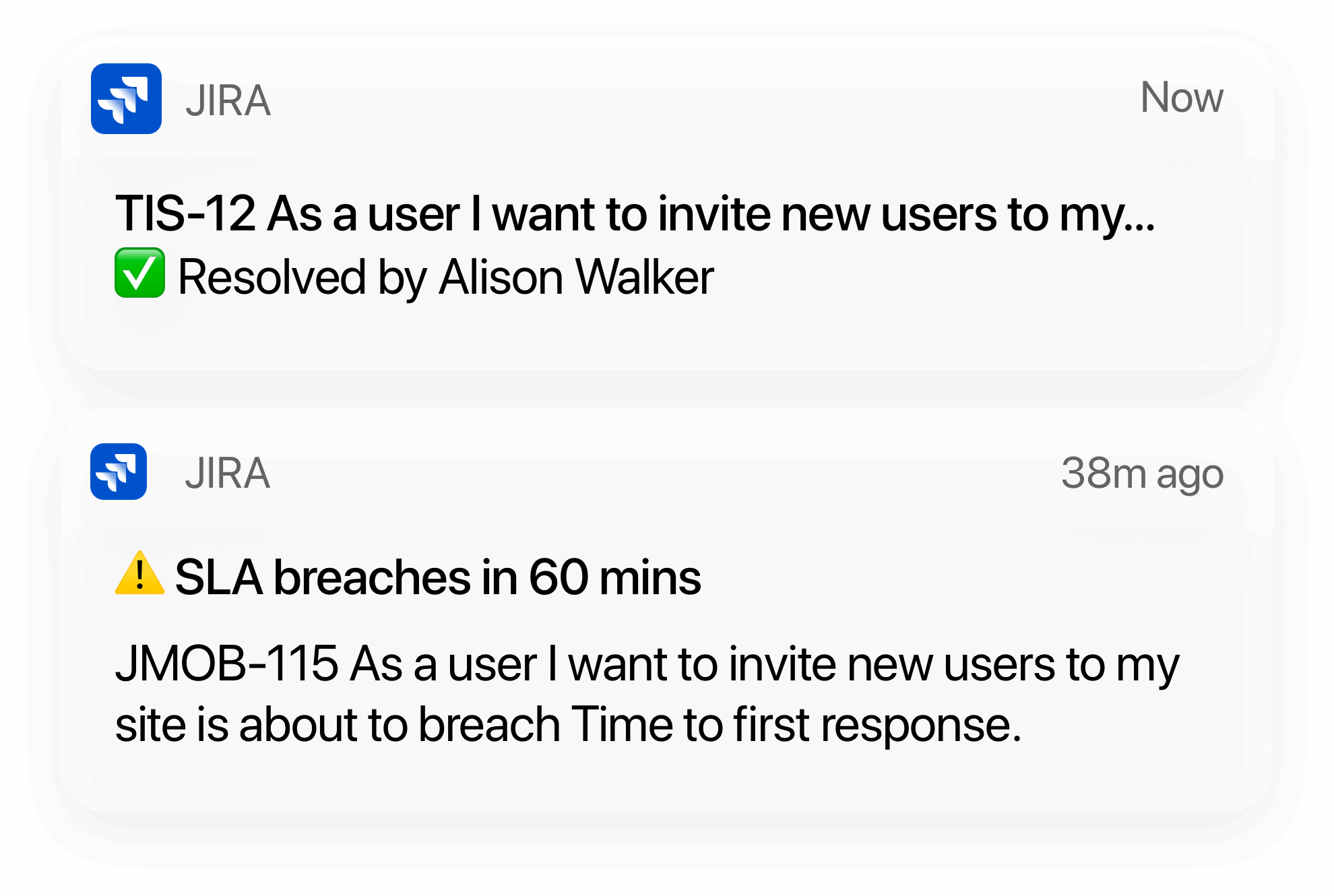 Manage boards and backlogs
Create, edit, or update any aspect of projects with a swipe or scroll. Ensure work is running smoothly, tickets are up to date, and backlogs are prioritized and ready for the next sprint.
Create and edit issues
Update work items with all relevant information when you're on the go. Attach files and images, respond to comments, and change the ticket's description or status in seconds.
Never miss a beat
Stay up to date in real-time with push notifications about activity on all your critical projects. View notifications in one place and act on the most pressing to-do's from anywhere.
본인의 Jira Service Desk 큐 및 SLA 관리
업무 공간에서 벗어날 때에도 고객을 위한 놀라운 서비스와 지원이 멈춰서는 안 됩니다. 이제 어디에서든 서비스와 지원을 제공할 수 있습니다. 즐겨 사용하는 Jira Service Desk 기능이 모바일용 Jira Cloud에 그대로 구현되어 있습니다.