Krijg met Jira het werk overal gedaan
Jira Software-, Jira Service Management- en Jira Work Management-teams kunnen nu de kracht van Jira in hun broekzak meenemen.
Scan met de camera van je mobiele telefoon de onderstaande QR-code om de app te downloaden.
Jira Cloud nu ook voor mobiel

Jira Software- en Jira Service Management-teams kunnen nu overal aan het werk. Download de app vandaag nog.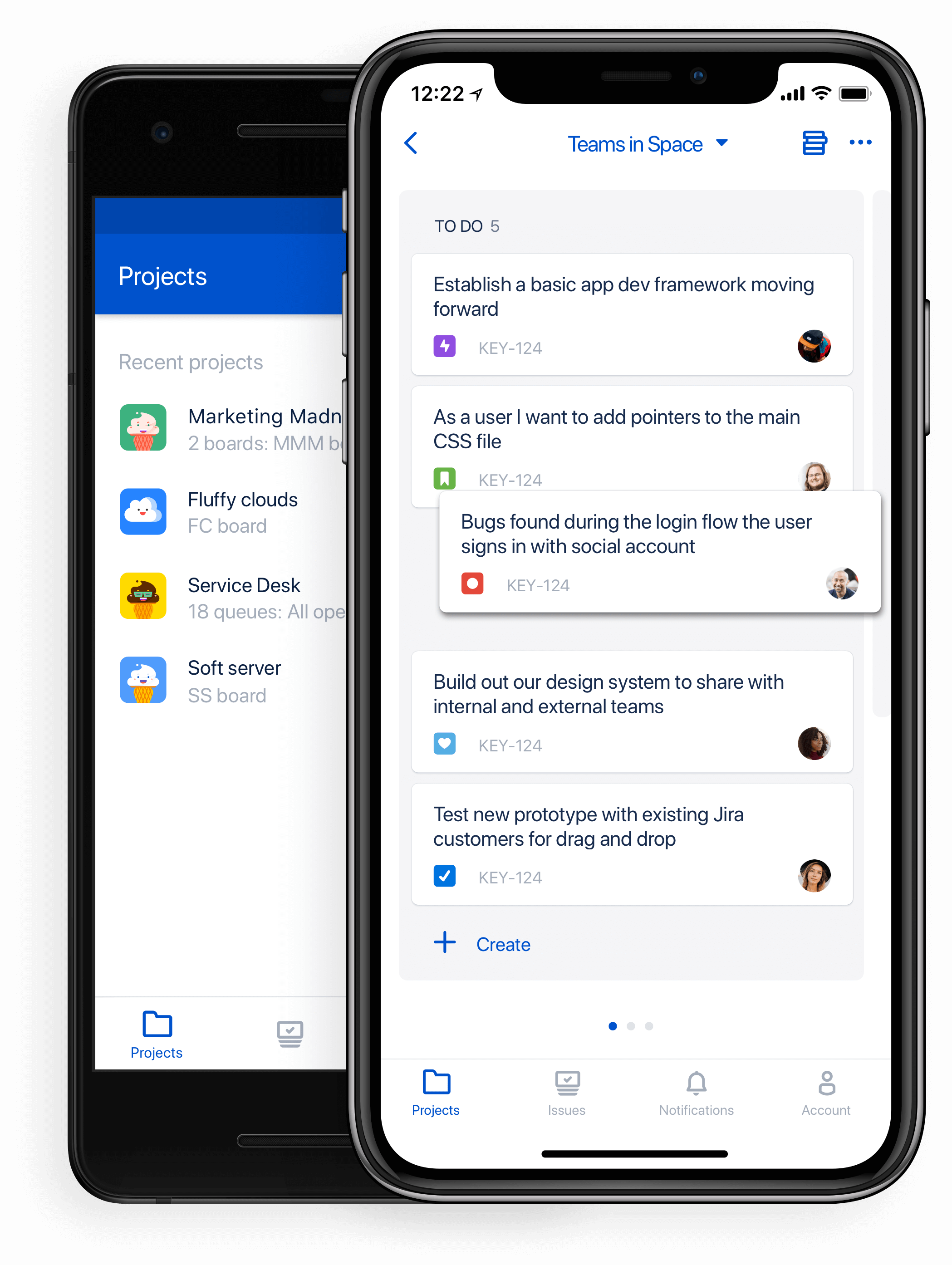 Teamwork dat altijd en overal gebeurt
Volg en beheer alle aspecten van het werk van jouw team in realtime op je favoriete apparaat, met Jira Cloud mobile.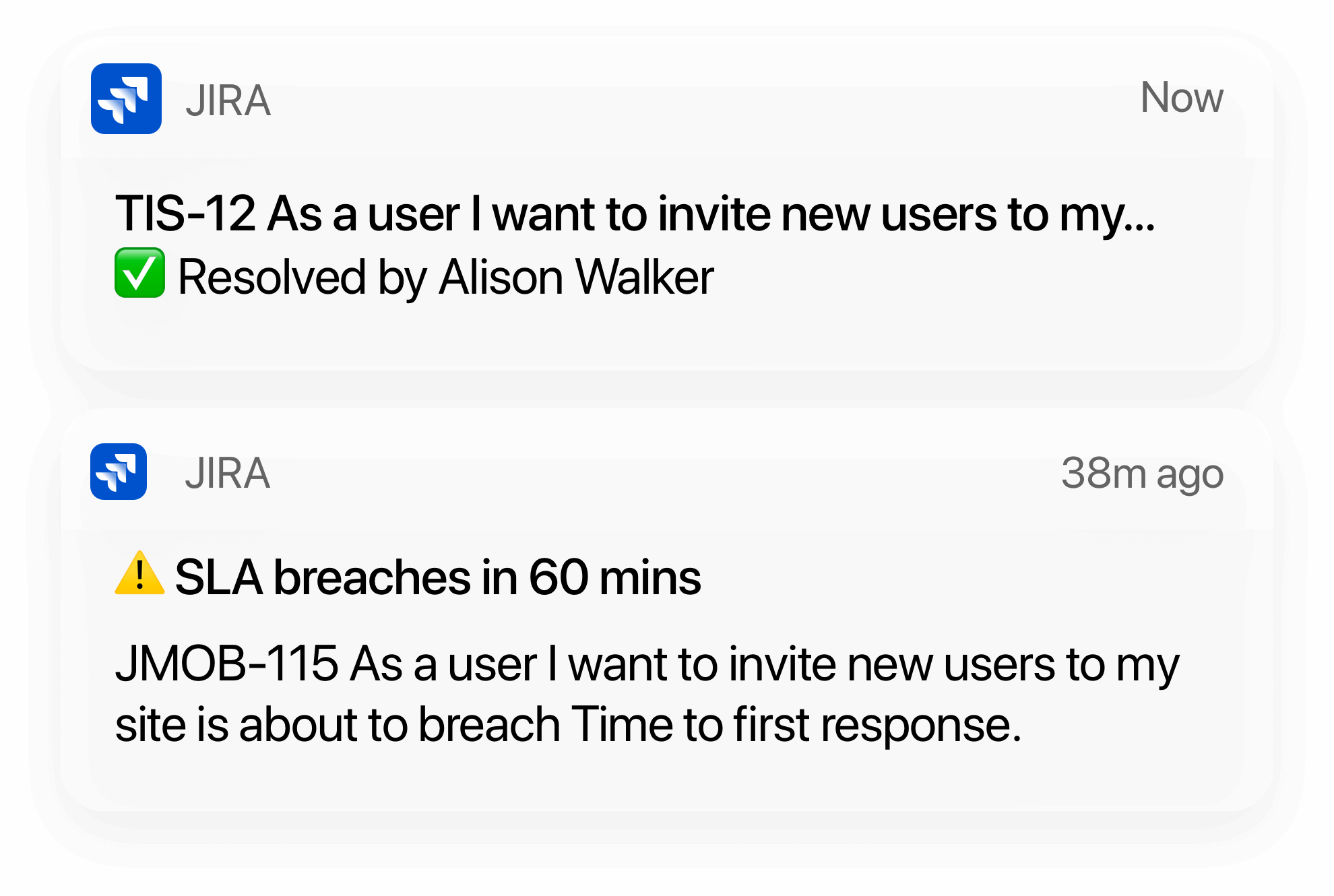 Borden en backlogs beheren
Maak, bewerk of update elk aspect van een project met één druk op de knop. Zorg ervoor dat alles soepel loopt, dat tickets up-to-date zijn en backlogs prioriteit krijgen en klaar zijn voor de volgende sprint.
Issues aanmaken en bewerken
Werk onderweg werkitems bij met alle relevante informatie. Voeg bestanden en afbeeldingen toe, reageer op opmerkingen en wijzig razendsnel de ticketomschrijving of status.
Mis niks
Blijf op de hoogte in real time met pushmeldingen over activiteiten van al je belangrijkste projecten. Bekijk meldingen op één plek en reageer op de dringendste to-do's vanaf elke locatie.
Beheer je Jira Service Management-wachtrijen en SLA's
Je wilt ook fantastische service en ondersteuning bieden aan je klanten als je niet achter je bureau zit. En nu is dat mogelijk. Jouw favoriete Jira Service Management-functies, allemaal in Jira Cloud mobile.