The Original Bug & Issue Tracker
Capture, track, and resolve bugs and issues throughout your entire development process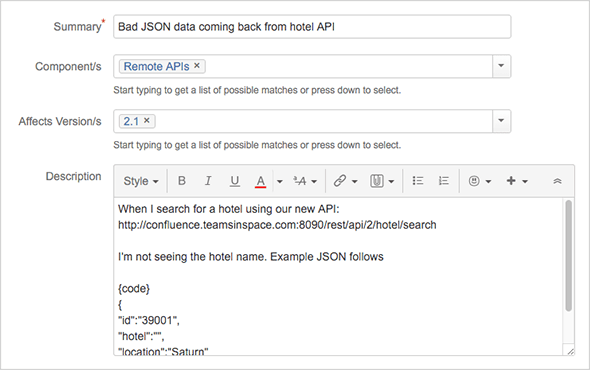 Capture bugs
Capture bugs anywhere in your software projects with JIRA Software. Once you've identified a bug, create an issue and add all relevant details, including descriptions, severity level, screenshots, and version. Issues can represent anything from a software bug, a project task, to a leave request form. JIRA Software is highly configurable so that your team can resolve bugs fast and keep moving forward.
Assign and prioritize
Once your bugs and issues are captured, rank them and organize what work needs to get done according to the item's importance or level of urgency. You can also easily assign bugs within the details of the issue screen or drag and drop issues in your backlog. Keep everyone on the same page around priorities and get your team working on what's most important, first.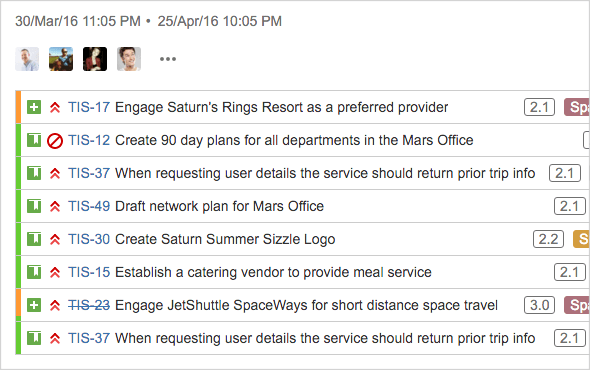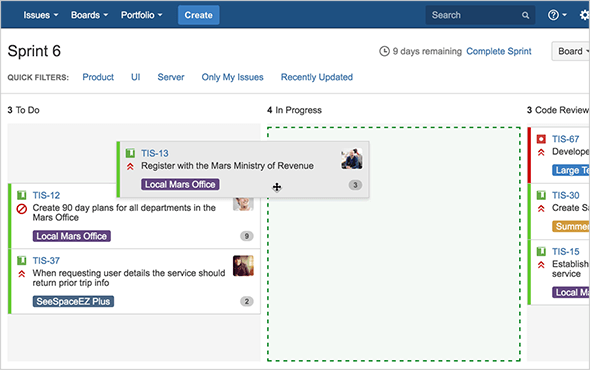 Track bugs to done
Track bugs and issues through workflows and always stay in the know. In JIRA Software, transitioning issues will trigger notifications, automatically informing the next reviewer. Configure a different workflow for bugs versus other issue types, meaning that your QA team can focus on managing and resolving bugs, while your product team can focus on building new features.
Measure success
When tracking bugs and issues, it's important to estimate and measure your progress and capacity. Use Burndown and Velocity charts to improve future sprints and learn from past releases. Whether you use scrum or kanban, or a combination of both, teams have access to more than a dozen out-of-the-box reports that give real-time, actionable insights into the teams performance.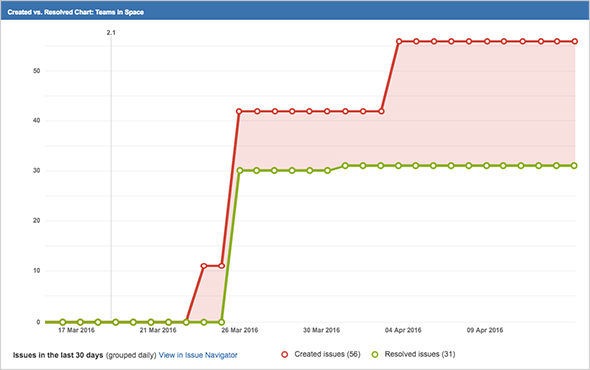 Flexible deployment options
In the cloud, on your own infrastructure, or at massive scale, JIRA Software has your platform covered.
| | Cloud | Server | Data Center |
| --- | --- | --- | --- |
| Project and issue tracking | | | |
| Scrum and kanban support | | | |
| Backlog prioritization and sprint planning | | | |
| Flexible workflow | | | |
| Developer tool integrations | | | |
| Out-of-the-box agile reporting | | | |
| Rich APIs | | | |
| Plug-and-play add-ons | | | |
| Active-active clustering | | | |
| Disaster recovery | | | |

The #1 software development tool used by agile teams
Try it free