Leadership Team Health Monitor
---
USE THIS HEALTH MONITOR TO...
Understand your strengths and weaknesses as a leadership team.
Identify plays your team should run (and why).
AND I NEED THIS... WHY?
As a leadership team, you are a multiplier. You have many people looking to you for inspiration and direction. You produce work that is visionary and strategic instead of tactical and operational. Your leadership team might consist of senior executives charged with increasing customer engagement by 30% this year. Or it might be a collection of junior leaders from across the company whose teams are taking your product to market in a new country.
Over the years, we've observed eight attributes common amongst healthy leadership teams. This Health Monitor is a chance for your team to get a reading on each of them – to check your vital signs, if you will. From there, you can run other plays that change the way you work so you're building muscle in your weak areas, and follow up with quick checkpoints to track your progress.
Although the leadership team Health Monitor is most effective when run at the start of an initiative, you can run it at any point. For longer-term initiatives, we recommend running the full leadership Health Monitor play every three months, with quick checkpoints every 2 weeks.
WHO SHOULD BE INVOLVED
Bring all members of your leadership team. Remember: these are the people responsible for directing the day-to-day work involved in this initiative – not the ones executing it.
Read why Health Monitors help your team
Show less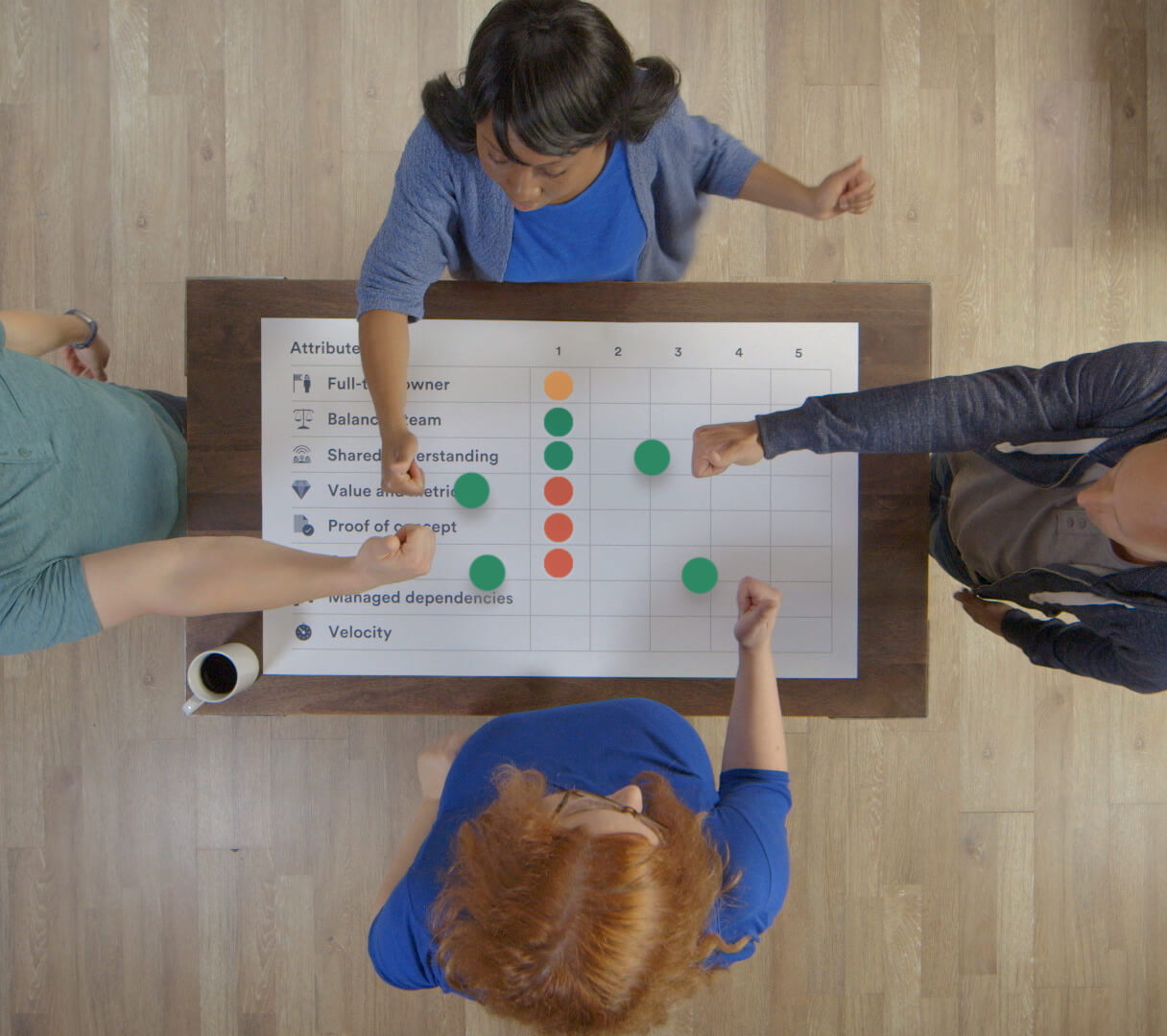 People
Your team
Prep time
5 min
Time
1 hr
View example
Download
Health Monitor template
HEALTH MONITOR AT-A-GLANCE
With your team, read the definition of each attribute (displayed below) of healthy, high-performing teams out loud. On the count of three have each person rate how they feel the team is doing compared to each definition (thumbs-up/green, thumbs-sideways/yellow, thumbs-down/red). Record the results of each attribute team rating on a Health Monitor grid.
Choose one or two of the attributes rated yellow or red. Select plays that will strengthen these areas.
Schedule your next Health Monitor checkpoint (we recommend monthly).
PREPARATION - What you need to complete a Health Monitor
Get a Health Monitor grid
A Health Monitor grid is where you record the team ratings for each attribute. It is best to keep a reference of past Health Monitor ratings so you can see how results change over time. You can draw the grid on a whiteboard, download a PDF, or set it up as a Confluence page using our blueprint. View example of a completed Health Monitor grid.
Download a blank Health Monitor grid PDF or Use the Confluence Health Monitor grid blueprint
Are you facilitating the session?
Not so sure about all this?
No worries. We answered users' most common questions about the Health Monitor in this handy-dandy blog post.
Read it now
Want even more Playbook?
Drop your email below to be notified when we add new Health Monitors and plays.