Projektmenedzsment nem projektmenedzsereknek
---
The steps, skills, and troubleshooting techniques you'll need to deliver the goods without losing your mind.
Ezen az oldalon:
Mi az a projektmenedzsment?
Project management is the art of making a plan, then executing on it. But if only things were really that simple... You'll need to rally a project team and track their progress. You'll need to manage expectations. You'll need to anticipate avoidable problems, and troubleshoot the ones you didn't see coming.
If that sounds overwhelming, you've come to the right place. Here you'll learn tips and techniques for each phase, as well as downloadable templates that'll make life a little easier. Consider it a bit of free project management training. Ready? Let's get started.
Projektmenedzselési készségek
Kommunikáció
It's hard to over-communicate. Team members need clarifications, stakeholders need status updates and sponsors need the results.
Időgazdálkodás
Aside from managing the project's schedule, you'll need to keep meetings on track (and manage your own time, too).
Problémamegoldás
You probably solve lots of problems in your regular role – keep that "creative thinking" cap on!
Szervezeti tudatosság
Get familiar with other projects that might need the same people and resources at the same time you're going to need them.
Diplomácia
Be prepared to negotiate scheduling snafus, conflicting priorities, and personality clashes with grace.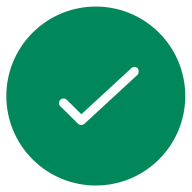 Pro tip: The most important skill is the ability to set aside your usual job, and embrace your role as the project's manager.
Project management steps
If you're an "accidental project manager", there's a good chance the project was already underway when it landed on your plate. Jump to whatever step you're on using the links below to figure out what your next move is. And don't forget to check out earlier steps to see if there's any clean-up to take care of.
1. lépés: Képzeld el
Don't rush through this phase. Iterate on your understanding of the problem space, and potential solutions, until you're confident you're on the right track.
Hozd létre az üzleti esetet
Define the problem you're trying to solve, and the value in solving it. Talk to your target customers, whether internal or external, so you fully understand the problem space. When building a business case for your project, focus on what you want the customer to be able to do. Leave the specifics of how for when you brainstorm solutions with your team.
Recommended activities:
A projektcsapattól
Gather people with the skills you'll need to solve the problem. Aim for a multi-disciplinary team with a variety of backgrounds and problem-solving styles. Research shows diverse teams deliver better results. Delaying the project's start by a couple weeks for the sake of getting the right team may prove worthwhile.
Recommended activities:
Határozd meg, hogy mi a "siker"
Agree on measurable outcomes to shoot for, and metrics to track your progress toward them. Make sure the project contributes to larger objectives the business is pursuing. If it doesn't, this might be the wrong project (or it might be the right project, but at the wrong time).
Recommended activity:
Ötletelj a megoldásokról
Fire up your problem solving skills. Now is the time to think about specific solutions, how you'd implement them, and how the customer will interact with the final product. Involve your team, and be ambitious at this stage. It's easier to pare down a bold idea than to turn a safe idea into something innovative.
Recommended activities:
Disrupt – Generate a long list of great ideas in a short time.
Mindmapping – Explore different facets of a problem, and organize your ideas for solutions.
Prototípus és tesztelés
Depending on the nature of your project, a prototype could be anything from flowcharts on the back of a cocktail napkin to quick-n'-dirty (but working) code. Put it in front of your target customers and stakeholders for early feedback. This is the ideal time to fail and adapt!
Recommended activities:
End-to-end demo – Visualize your concept so it's easy to get feedback.
Experience canvas – Make sure your concept is user-focused, feasible, and valuable to both the customer and the business.
Annak jelei az elképzelés lépése során, hogy a projekt veszélyben van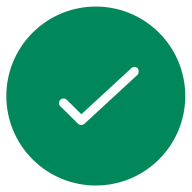 Pro tip: Run a Health Monitor workshop with your team – the earlier in the project, the better. It's a chance to self-assess on eight attributes common amongst healthy, high-performing teams.
2. lépés: Tervezd meg
The planning process should be relatively short. While we recommend an iterative approach to planning, there are a few high-order tasks before moving into project execution mode.
A projekt hatáskörének rögzítése
Based on feedback from early testing, and keeping your success metrics in mind, prioritize what to include in the project. Be clear about the trade-offs you're making. For example, optimizing for ease of use might mean pushing out the schedule or increasing the budget.
Recommended activities:
Trade-off sliders – Create sliding scales to show how important each metric is and agree on what you should prioritize.
Journey mapping – Understand the existing journey so you can design a better experience.
A függőségek megértése és kezelése
Does your project depend on work, resources, or assets from outside the core project team? Map those out, noting who will own each piece of work and when they're available to do it. Even if you can't resolve bottlenecks at this stage, you need to identify them and factor them into the project planning process.
Recommended activities:
Útvonalterv és a teendők meghatározása
Készülj fel a kockázatokra és enyhítsd őket
Save yourself from headaches down the road. Think through ways the project might fail, and dive into prevention mode. Also identify chances for mind-blowing success that you haven't yet considered – missed opportunities are a form of risk, too.
Recommended activities:
Pre-mortem – Imagine what could go wrong, and make plans to prevent them.
Készíts kommunikációs tervet
Establish a cadence for team meetings and updates to stakeholders, and share it around. (Bonus points if you can keep the meetings to a minimum!) Then schedule any recurring meetings, and put reminders on your calendar to update the project's plan and dashboard (or internal homepage) regularly.
Recommended activities:
Stand-ups – A daily opportunity for your team to share the status of work in progress and discuss blockers.

Project poster – An easy way to share your goals, status, and schedule. If updated regularly, the poster serves as your status report (but far less painful).
Annak jelei a tervezés lépése során, hogy a projekt veszélyben van
BELERAGADTÁL A TERVEZÉSI MÓDBA
How to get back on track
Shake off that "analysis paralysis", and get going! If you're using an agile approach (and you really should), remind the project team you'll have chances to demonstrate progress and course-correct as you go.
Recommended activities:
Project kick-off – Build a shared understanding of the project's main objective, scope, value, timing, and decision ownership.
Pre-mortem – Visualize risks and opportunities for the project, then figure out how to navigate yourself away from (or toward) them.
NEM ÉRTIK A TÖBBIEK, HOGY MIRŐL SZÓL A PROJEKT
How to get back on track
Call upon those communication skills and share small, frequent updates that are easy to digest – huge "walls of text" probably won't get read. Make sure you're sharing the right information in the right level of detail with the right people.
Recommended activities:
Elevator pitch – Create a simple explanation of your project and the value it delivers to your customers.
Project poster – Shape and share your ideas, articulate what success looks like, and build a shared understanding with stakeholders.
---
Projektcsapatod nem rendelkezik néhány fontos készséggel
How to get back on track
Re-shape your concept so you can move forward with the resources you have. (Problem solving skills FTW!) Throwing hands in the air and saying "We're blocked" will only diminish the trust stakeholders and sponsors have in your team.
Recommended activities:
Trade-off sliders – The basic trade-off sliders exercise clarifies which aspects of a project are negotiable (and which aren't), but you can give it a twist. If you can't do "X", what other aspects of the project can flex to help you navigate the skill gap?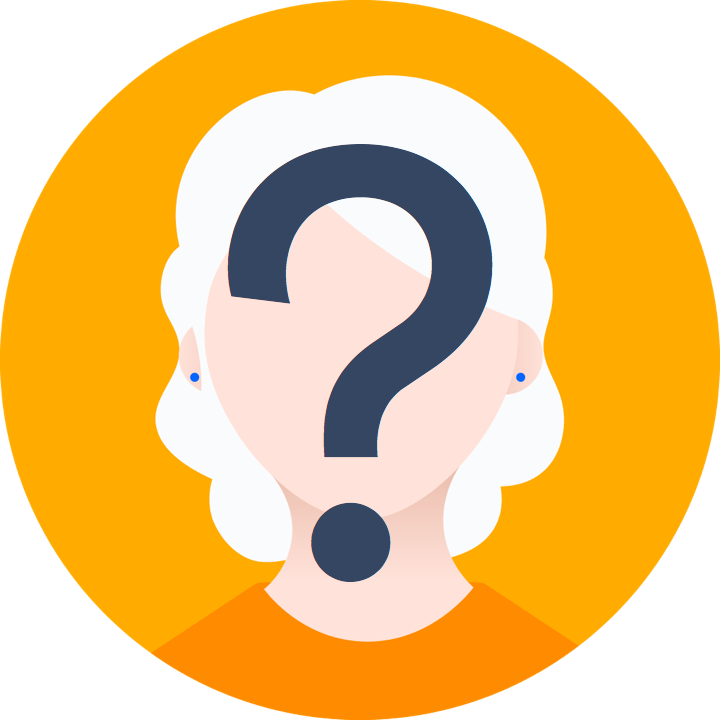 Vitázz projektcsapatoddal a magas szintű tervről. Segít annak vizsgálatában, hogy mik a realitások, valamint segít a függőségek és a kockázatok vizualizálásában is.
3. lépés: Hajtsd végre
Finally, right?! Time to get $#!τ done. Work in 1- to 2-week iterations, with a demo for stakeholders and a team retrospective at the end of each cycle.
Dolgozz iteratív módon
Agile methodologies may come from the software development world, but they're useful for any project: IT, marketing, HR... whatever. Start each cycle with "just enough" planning, then knock out the work. Be sure to hold a short retrospective at the end of each iteration. It's your chance to share what went well (and what didn't) so the next iteration can be even better.
Recommended activities:
Sprint planning – Plan the next 1-2 weeks' work based on what's highest priority.
Retrospectives – Provide a safe space for the team to reflect on and share what works well (and what doesn't!) so you can improve.
Kövesd nyomon az előrehaladásodat
This includes which pieces of work are complete, how much of the budget remains, and whether you're on track to meet your target delivery date. Use something digital like Google Docs, Trello, or Jira so everyone can see your status easily. If you start burning through budget or time faster than projected, raise that with your sponsor and team right away so you can course-correct before things get out of hand.
Recommended activities:
Tesztelés és a visszajelzés beépítése
At the end of each iteration cycle, update your end-to-end demo to reflect the work completed, and show it to stakeholders (and customers, ideally). Capture their feedback so you can take it into account when planning the next iteration. You may want to re-work X before moving on to Y.
Recommended activity:
End-to-end demo – Visualize your concept so it's easy to get feedback.
Sparring – Let others challenge your own ideas and inspire new ones.
Annak a jelei a végrehajtás lépése során, hogy a projekt veszélyben van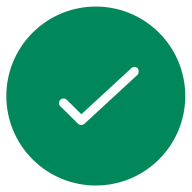 Pro tip: Remember those measureable goals you set? Make sure to build in any analytics or infrastructure needed to measure progress towards them.
4. lépés: Teljesítsd
You've completed all the work. You're all done now, right? Not quite. Closing out a project involves more than cancelling the recurring meetings (although that part is fun...).
Szállítsd le a leggyorsabban elkészíthető, első működőképes terméket (MVP)
This is it! The big moment! Your work is finally ready for public (or internal) consumption. If your customers are internal, or clients with whom you communicate directly, make sure they accept the project as complete. Depending on how smooth or rocky the journey was, you may want to get their acceptance in writing. Then, have a little celebration with your team!
Recommended activities:
Celebrate! – Did someone say "team lunch"?...
Zárd le a költségvetést
Pay any outstanding vendor invoices, and if you were hired by an outside client, get your payment from them. Use the budget data you've been tracking throughout the project to create a report for your project's sponsor. Include analysis of where you'd spend more (or save) money on similar projects in the future.
Tarts a projektre visszatekintő értekezletet
What went well? What went horribly, horribly wrong? What did we learn? Put these questions up for discussion with your project team. Be sure to capture the lessons learned and share them with your peers so they can benefit. And don't forget to chat about how you might improve on what you just delivered.
Recommended activity:
Retrospective – Reflect on and discuss what works well (and what doesn't!) so you can improve. Mistakes are ok if you learn from them.
Hencegj egy kicsit
Are you stoked about what you just delivered? Let's hope so! Write up a short company announcement describing the project and thanking your team. If the project is external-facing, you might want to share the news with customers by way of an email or blog post.
Annak jelei a teljesítés lépése során, hogy a projekt veszélyben van
A PROJEKTET NEM FOGADJÁK EL "KÉSZ" ÁLLAPOTÚKÉNT
How to get back on track
Time for those diplomacy skills. First, talk to your sponsor (or client, or team, or whomever is unhappy) and figure out where the discrepancy lays. Your goal for this conversation is to agree on a definition of "done" – something you should put in writing so it's easy for everyone to refer back to later. From there, draw up a list of tasks that'll close the gap between here and "done", and set your team on it.
Recommended activities:
Demo trust – Use this as a forum for discussing "done" and next steps with your management team.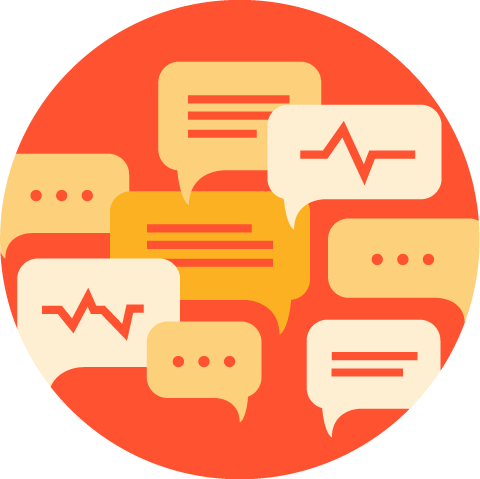 Akármit szállítottál is, az tovább él, ezért legyen bevezetés utáni tervet. Ki fogja támogatni vagy fenntartani? Milyen mutatókra vagy jelentésre lesz szükséged a sikeresség méréséhez?
5. lépés: Fejleszd tovább
Most "accidental project managers" are keen to get back to their regularly scheduled day job once the MVP is delivered. Even so, take a moment to consider these questions:
Have you achieved your definition of "success" for the project?
Are there ideas that were de-scoped from the MVP?
Ha valamelyik kérdésre "igen" vagy "nem" a válasz, olvass tovább.
Technically, improving on what you just delivered is an on-going process – not a "step", per se. But whatever. It's still important.
First, let's talk scope. If important and/or cool stuff was de-scoped from the MVP, now is your chance to get it done. You might try to keep the whole project team together and dedicate all or most of your time to this. Or if that's not possible, you can opt to get a portion of everyone's time allocated to the project and chip away at your to-do list gradually. Either way, you're cycling back to the  "plan it" step.  
Now, what about your success criteria? You probably won't know whether you've met it until after you've delivered your MVP and let your work live out there in the wild for a time. You're already measuring progress towards the project's goal (right?), so your immediate job is to just monitor that.
For extra credit, think about what might help you reach it faster, and devise a lightweight test around it. Depending on the project, you might need to gather quantitative data (e.g., usage rate, cost savings), qualitative data (e.g., surveys, usability testing), or a little of both.
If it becomes clear that you're not on track to reach your goal, it's time to roll up your sleeves and iterate on what you delivered. Equipped with raw data from tests and metrics, your job now is to turn that information into actionable insights. You might discover that an idea you tested is worth implementing "for real". Or, analyzing test data might simply feed into ideas for additional tests.
Once you know what improvements to make, each one becomes its own mini-project. Or, you can opt to wrap a handful of improvements into a single umbrella project – this approach is useful if making each update will involve roughly the same group of people since it may be easier to schedule their time in one larger block. Either way, you're essentially cycling back to the "envision it" step. 
Annak a jelei, hogy a projekt veszélyben van, mivel nem éri el a céljait.
AZ MVP-T NEM HASZNÁLJÁK, TE PEDIG NEM TUDOD, HOGY MIÉRT NEM
How to get back on track
Time for some qualitative research. Talk to your target customers to find out what's preventing them from putting your project to use. If it's appropriate for your project, set up a user test (either live, or using an online service) so you have a chance to observe their behavior as they interact with what you've delivered.
Recommended activities:
Customer interview – Go straight to the source and ask what the hang-up is.
Empathy mapping – Pair your quantitative data with your knowledge of the customer to understand how they think and feel about your project.
---
A FOKOZATOS VÁLTOZÁSOK NEM HOZNAK JELENTŐS EREDMÉNYT
How to get back on track
Go bold. This might mean a major pivot, or overhauling your project entirely. Don't get discouraged, though. Making one major change on your way to success puts your batting average at a respectable .500 (and hey: Babe Ruth's was only .342).
Recommended activities:
Projektmenedzsment-szoftver
So, turns out we build software that makes project management easier.
Tudj meg többet