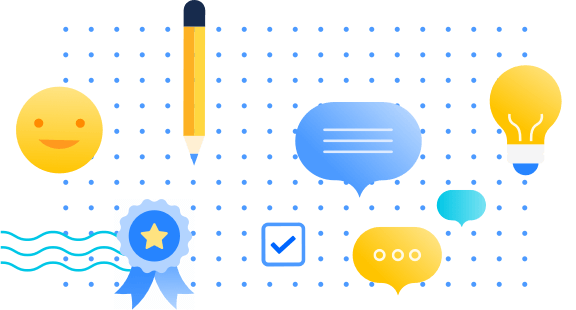 Support engineering and our journey to the cloud
The work we do in Customer Support Services (CSS) is a mixture of customer focus, technical prowess, and deep listening. Our support engineering function creates customers for life through honest conversations, openness, and responsive problem-solving. 
And we know support can be tricky for both customers and engineers—sometimes resurfacing memories of transactional problem-solving or unresolved issues. But at Atlassian, our CSS team's priority is empowering our customers while upholding Atlassian's Mission to unleash every company and team's potential.
What is CSS at Atlassian and how is it different?
When someone asks questions like, "Why CSS at Atlassian?" or "How is CSS at Atlassian different from other places?" they're often hoping to distinguish our team's work and responsibilities from their own past experiences.  
Our CSS roles and responsibilities are distinct in several ways: throughout the interview process, we actively look to hire technical talent interested in pursuing their career goals and interests, while also looking to learn from their team members and leadership, positively contribute, and create a long-lasting customer experience.
Our customers
We strive to meet our customers where they are—working to understand their immediate concerns; simultaneously asking larger, more in-depth questions—rooted in our goal to better serve their future needs and ambitions.
This approach allows our team to use customer feedback as a way to identify recurring themes—and in turn—translating those insights into new products, features, or even a Shipit. 
Providing our customers with a world-class experience is paramount to what we do at Atlassian because the work our customers produce has substantial value. CSS supports software that drives companies spanning SpaceX to Pixar to IBM. Using our tools, companies and teams have helped put the Mars Curiosity Rover into space, develop the cochlear implant, and built thousands of products launched to millions of customers around the world. 
And because CSS is often the first team a customer interacts with—we're the voice of both the customer and Atlassian—we look for support engineers who are highly technical, subject matter experts, naturally curious, and instinctual problem solvers. The people who thrive here are those with stellar communication skills and product insight—people who thrive in fast-paced environments and, equally important, people who are motivated by pushing the Atlassian experience forward.
Why CSS at Atlassian and why now?
Our engineers build and refine tools that help teams unleash their power—putting equal amounts of energy into Confluence, Trello, Bitbucket, Jira, JiraAlign, Statuspage, and OpsGenie; making supporting our products CSS' top priority. 
Last October, we announced that beginning February 2, 2021, we'll no longer offer new or additional server licenses. And while maintenance contracts are eligible for renewal through February 2, 2024, we believe transitioning our customers to the cloud ensures everyone has access to the most contemporary technology and Atlassians evolving suite of products.  
As we look to the future of Atlassian, our customers, and the tools we build and support, it's crucial our CSS team is composed of people dedicated to creating a seamless experience for our customers.
Although that transition to the cloud is currently underway, there is no better time than now to make an impact at Atlassian. Joining Atlassian's CSS team is a career-defining role—an opportunity to be at the forefront of Atlassian's marquee initiative—transformation to the cloud. We're looking for people who can and will deliver a seamless customer journey.
Interested in joining an international team stacked with experienced support engineers and leadership that provides lots of room for development? Interested in leveraging customer input in a truly meaningful way? Join us on this remarkable journey of helping customers across the world achieve more.
Join the Atlassian Talent Community
Don't see an exact role match? No problem! Join our Talent Community and stay up-to-date on company and careers updates relevant to your career.