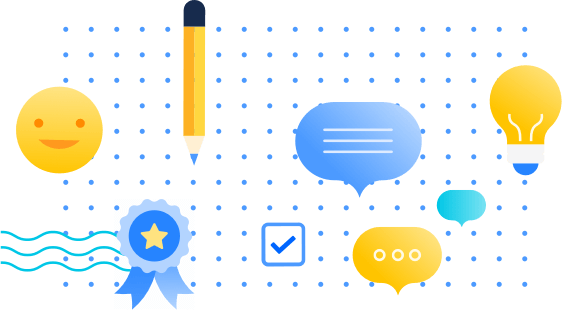 Perks and benefits
---
Poland perks & benefits
3 min read
Atlassian offers a variety of perks and benefits to support you, your family and to help you engage with your local community. Our offerings range from health coverage to paid volunteer days to fitness classes.
Mental wellbeing
We offer free and confidential tools to help you navigate your mental wellbeing. This includes coaching, therapy, consultation, instructor-led wellness classes, meditation sessions, referrals for parenting resources and childcare services, and more. We also offer referral and counseling services for you and folks in your household — available 24 hours a day, 7 days a week.
Ongoing education & resources
Access to education, training, and resources is critical to achieving goals and moving forward! To help, we offer an annual learning budget, a library of 7,000+ online development courses, and a business book portal to help cultivate new interests. 
Distributed working allowance
No matter where you're working from, we want to ensure you're set up for success. To support, we provide tools and generous financial support to complete an ideal workspace that suits your needs.
Anniversary awards
We truly value our people, teams, and the incredible work they produce! Starting on your 3rd anniversary, all eligible team members receive 3 extra days off. And after 5 years, Atlassian provides reimbursement for a trip.
Life insurance
We provide life insurance for income protection in the event of death or total and permanent disablement.
Family Formation
We provide Atlassians with inclusive and comprehensive family formation benefits. This includes fertility health, assisted reproduction (like in-vitro fertilization), fertility tissue preservation (like egg or sperm freezing), adoption, gestational surrogacy, menopause, and more.
Pracownicze Plany Kapitałowe (PPK)
To help employees prepare and save for retirement, all employees are automatically enrolled in a PPK. Employees' contributions to PPKs start at 2% (max of 4%) of the gross salary, and Atlassian contributes an additional 1.5% of the gross salary of the PPK participant. 
Paid time off & leave
Atlassian encourages employees to step away from work to relax, recharge, and spend time solo or with family and friends! In addition, tap into foundation time and unpaid or bereavement leave — for the moments that matter in life.
Health insurance
We partner with a private health insurance provider to offer three different packages that deliver a variety of medical services for you and your family
Parental leave & support
Becoming a parent is a major milestone. To support caregivers with spending time with their families, we provide:
26 weeks of paid leave for birthing parents and 20 weeks of paid parental leave for non-birthing parents.
Programs to assist in combining a career with caring for dependents.
Access to a dedicated parent and caregiver portal with resources to help you navigate parental leave and caregiving needs.
A backup caregiver wallet to reimburse you when your regular carer isn't available (such as a sick babysitter/nanny, school or facility closure).
Fitness reimbursement
We provide an annual stipend to reimburse fitness and wellness expenses — like taking cycling classes, joining a tennis league, or buying a new yoga mat (for you and your eligible family members).
Flexible working arrangement
We understand that life happens outside of work. That's why we don't expect a typical 9 AM - 5 PM schedule to work for everyone — we offer flexibility for you to do your best work in a way that works for you.
Foundation
We encourage you to take 5 paid days each financial year to volunteer with your favorite charity. For every $1 you donate, up to $1k, Atlassian will match your contribution.
Employee referral program
We're always looking for great talent! If a referral is hired full-time, the referring Atlassian will receive a bonus once the new starter has been with us for 3 months.
Neurodiverse family support
We partner with a program specializing in caring for children and adults with learning, social or behavioral differences. This program provides family support for parents, caregivers and students with schooling (including virtual school), fostering independence, establishing schedules and routines, managing screen time, sibling interaction, self-help, behavior, and much more.
Join the Atlassian Talent Community
Don't see an exact role match? No problem! Join our Talent Community and stay up-to-date on company and careers updates relevant to your career.