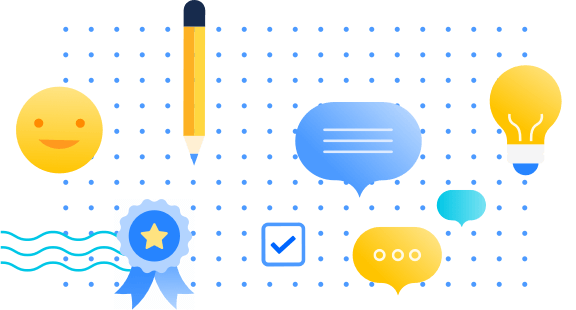 Benefits and perks
---
Atlassian benefits for global employees
3 min read
Atlassian offers a variety of benefits and perks to support you, your family and to help you engage with your local community.
Powering your lifestyle
Atlassian recognises the importance of flexibility in a Team Anywhere world and appreciates that diversity, differing backgrounds, and individualised needs for support - for employees and those surrounding them may vary. The Flex Wallet empowers Atlassians to choose what's important to them and utilise the benefit in ways that will have the most positive impact on their lives. The benefit refreshes each year, allowing you to spend on a wide variety of reimbursable expenses.
Distributed work offerings
No matter where you're working from, we want to ensure you're set up for success. Atlassians are given a monthly remote work allowance to support a Team Anywhere environment and access to a comprehensive online ergonomic tool. You also have the flexibility to go to an Atlassian office near you should you wish to work from an office or just connect with other Atlassians.
Intentional togetherness gatherings
Human connection is at the heart of our culture. To support connection in a distributed world, we established a set of programs to bring people together through large-scale events, small team on-sites, social events, virtual fun, and many other service offerings.
Mental wellbeing
We offer free and confidential tools to help you navigate your mental wellbeing. This includes coaching, therapy, consultation, instructor-led wellness classes, meditation sessions, referrals for parenting resources and childcare services, and more. We also offer referral and counseling services for you and folks in your household — available 24 hours a day, 7 days a week.
Never stop learning
We know that to be the best we can be, we all need to learn and grow. Atlassian is committed to providing employees with the resources and support they need to be successful at work. You will have access to a wide range of learning resources like Atlassian University, as well as a tuition learning budget.
Family formation
We provide Atlassians with inclusive and comprehensive family formation benefits. This includes fertility health, assisted reproduction (like in-vitro fertilization), fertility tissue preservation (like egg or sperm freezing), adoption, gestational surrogacy, menopause, and more.
Service awards
We truly value our people, teams, and the incredible work they produce! Starting on your 3rd anniversary, all eligible team members receive 3 extra days off. After 5 years, Atlassian provides reimbursement for a trip. And on your 10th year, you will receive your own personal bobblehead, an Atlassian hoodie and a significant yet personalized gift to celebrate this milestone.
Employee referral program
We're always looking for great talent! If a referral is hired full-time, the referring Atlassian will receive a bonus once the new starter has been with us for 3 months.
Neurodiverse family support
We provide Atlassians access to a behavioral and mental health platform in caring for children and adults with learning, social or behavioral differences. This includes family support for parents, caregivers and students with schooling (including virtual school), fostering independence, establishing schedules and routines, managing screen time, sibling interaction, self-help, behavior, and much more.
Parental leave & support
Becoming a parent is a major milestone. To support caregivers with spending time with their families, we provide 26 weeks of paid leave for birthing parents and 20 weeks of paid parental leave for non-birthing parents.
Atlassian Foundation
We encourage you to take 5 paid days per year to volunteer with your favorite charity. You can also donate to eligible charities and Atlassian will match your contribution up to US$1,000 every financial year.
Paid time off & leave
Atlassian encourages employees to step away from work to relax, recharge, and spend time solo or with family and friends. You can tap into different time-off and leave of absence options for moments that matter in life.
Flexible working arrangement
We understand that life happens outside of work. That's why we don't expect a typical 9 AM - 5 PM schedule to work for everyone—we offer flexibility for you to do your best work in a way that works for you.
Join the Atlassian Talent Community
Don't see an exact role match? No problem! Join our Talent Community and stay up-to-date on company and careers updates relevant to your career.