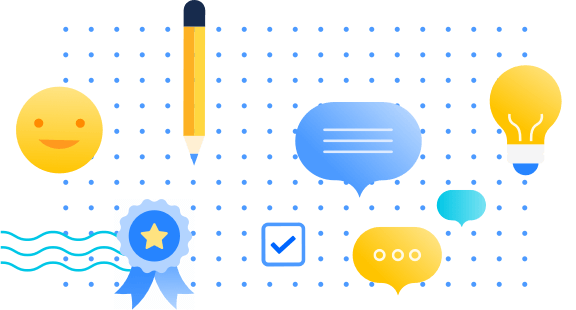 Enterprise sales solutions
Atlassian is continuing to hire for our Enterprise Solutions Sales Group. Not seeing the role that's just right for you? Check out our Talent Community for updates on Atlassian, new openings, and stories from our global teams.
The idea of sales at most companies can elicit a specific perception or concept. Even those people with experience in sales or a background rooted in its detailed aspects often have a codified idea of what to expect when considering joining a sales team—new or established. 
Rick Cobb, who heads up Atlassian's team of Enterprise Solutions Advocates, understands this challenge and how to combat it. 
---
"As we've grown to over 200,000 customers and millions of users, expanded our platform, and engineered or acquired new solutions, our customers have increased their investment in Atlassian and come to rely on us as an essential partner underpinning their critical transformation of how they approach work."
---
And as our customers expand beyond niche usage to mainstream enterprise and 'wall-to-wall' use cases, Atlassian's flywheel-led model naturally evolves to an enterprise sales-led approach staffed by strategic sales professionals who can engage customers to explore complex problems they couldn't previously. 
As part of a marquee investment Atlassian is making in our largest customers, we're building a new kind of sales team: the Atlassian Enterprise Solutions Group (AESG). This new team comprises direct and strategic sales organizations, enterprise development reps, solutions engineers, solution architects, and solution partners.  Our Enterprise Solutions Sales team members are highly consultative, software-centric solution experts—representing high-value offerings like Jira Align (JA) and Jira Service Management (JSM).
One key distinguisher of the AESG is Atlassian's portfolio. Our solutions allow customers to harness the power of the digital landscape by connecting strategy to execution while also delivering software and services in new, more agile, and transparent ways.
Our Enterprise Solutions Advocates (ESAs) are expert, strategic sales professionals who manage the buyer's journey for both Jira Service Management and Jira Align. They collaborate with their sales counterparts and solution partners to uncover opportunities, educate potential buyers, prove value/ROI, and close deals equitable for everyone. In addition, ESAs work closely with our product and marketing teams—ensuring Atlassian represents the most innovative solutions for enabling and managing teamwork in today's digital world.
We're looking for people who can directly relate Atlassian's commitment to customer success back to our value "Play, as a team." 
Humility and teamwork are integral to every aspect of an ESAs work. Our team is built around people who are equally adept at consultative solution selling, can manage complex, competitive campaigns, communicate and build trusting relationships with executives, evaluators, and key influencers alike.
The Atlassian Enterprise Solutions Group's work is a balancing act—people who are ambassadors and internal bridge builders. People who can create compelling business cases and understand how to calculate and position hard and soft values. 
Candidates often ask questions like, "Why join Atlassian and why now?" There are a few easy answers: Atlassian's channel is over 700 strong, spanning from highly reputable SIs to niche product specialists, or that we're rapidly approaching over $2B in annual revenue.
But we find that most of the folks strive to be part of something special and join a team that shares overlapping values. Atlassian is relatively new to enterprise sales. And the people who join our Enterprise Solutions Group get to build the foundation—they'll help inform how we go about doing our work, how we act, and are perceived by our customers and partners—both external and internal. 
Interested in joining a distributed sales team stacked with experienced peers and leadership that provides lots of room for development? Interested in leveraging customer input in a truly meaningful way? Join us on this remarkable journey of helping customers across the world achieve more.
Join the Atlassian Talent Community
Don't see an exact role match? No problem! Join our Talent Community and stay up-to-date on company and careers updates relevant to your career.