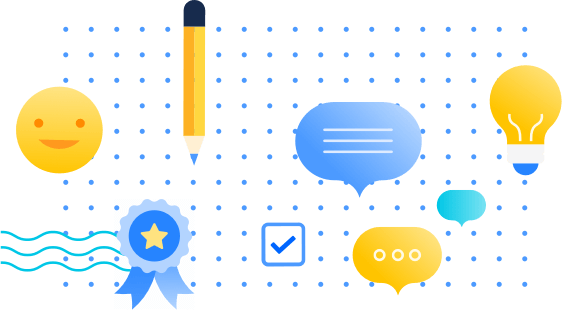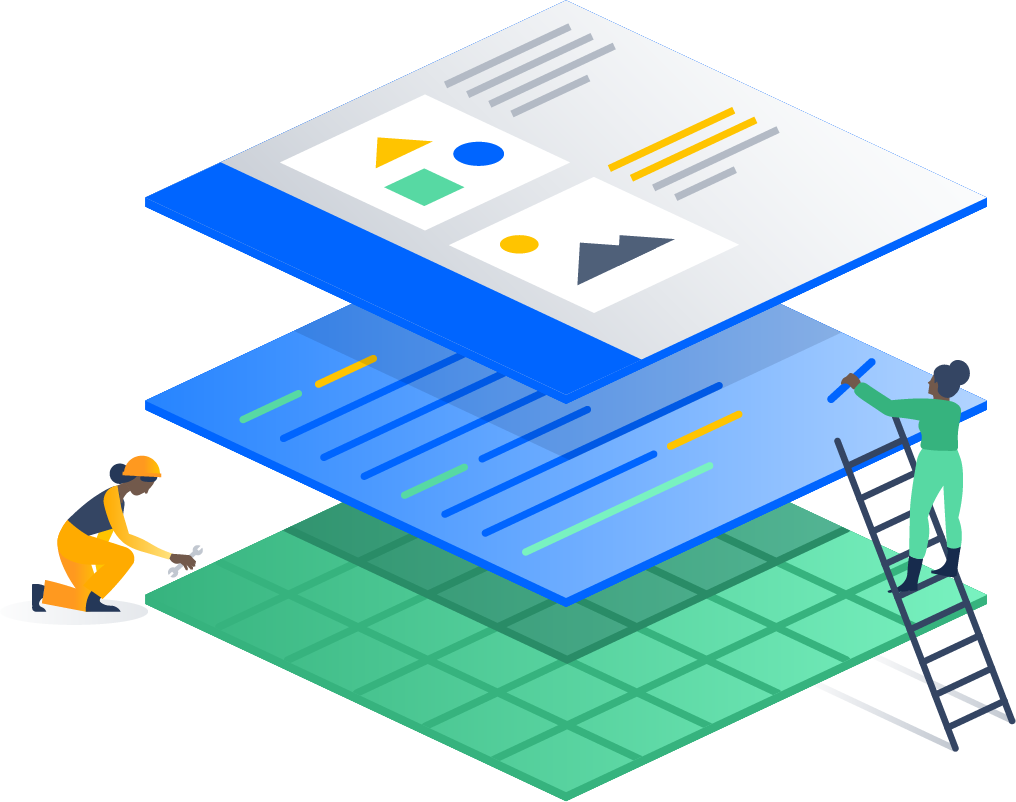 Enabling our cloud journey: IT is the backbone of Atlassian
Venky Pandian, Atlassian's head of IT in India, never planned to go into IT.
---
"I used to be the person with no interest in anything connected to IT," he laughs. "What company would consider making someone like that the head of IT? But my CIO said, 'We're looking for someone who'll look at everything with a fresh perspective."
---
At Atlassian, we're reinventing what it means to be a part of our IT function. Our team does far more than configure network settings and respond to ticket requests — our global IT team is the backbone of operations — developing the innovative solutions that are facilitating our rise to becoming a cloud-first company.
Our background
Our approach to IT lets us partner with customers across the entire business to develop strategies for solving problems. In practice, that means we do everything from developing world-class commerce solutions for selling our products to using AI to streamline customer support requests.
"In IT, you get to experience business problems," says Pranav Shahi, Head of Business Systems IT. "You're going deep into that problem to build a solution around it. It's an opportunity to deploy technical skills as well as business understanding, and apply human psychology to envision an end-to-end solution."
Some of our team's biggest accomplishments to date include seamlessly transitioning Atlassian to support TEAM Anywhere — our approach to remote work — to developing technology used by all our global teams — to launching our first product on the new Commerce Cloud Platform.
Atlassian is well on its way to becoming a $5 billion dollar company and we've empowered our IT team with establishing and managing the infrastructure we need to grow to enterprise level.
IT's impact at Atlassian
Our IT team's work has a deep, scalable impact on Atlassian's success. When IT is successful, our business is successful. That's true whether we're streamlining efficiencies in existing projects, building integrations & automations, or developing entirely new platforms. 
Our recent Commerce Cloud Platform development project represents a comprehensive opportunity to innovate. 
"When you're transforming to a subscription model, the big question is 'how do I take it to the cloud?'" says Pandian. 
"When you're trying to scale the company to  $5 billion in revenue, you need a brand new Commerce Cloud Platform. You need a brand new billing platform. You need a next-generation marketing platform, sales platform, and customer care platform. I think all the way from the executive sponsors to the junior-most engineers, we have the best team in place to make that a reality."
IT also focuses heavily on manual automating processes to maximize impact across the business. Over the last year, the Intelligent Automation team set and reached a goal of automating 100,000 hours of manual tasks. For example, the Intelligent Automation team developed a bot named Suzie to support the Customer Advocacy Team. The bot automates many of the repetitive steps that the Customer Advocacy team handled manually, achieving high productivity, accuracy, and cost savings. 
"Automation makes a better employee experience, because it takes repeatable, mundane tasks off their plate," says Mohit Rao, Head of Intelligent Automation IT. "That frees up time for them to deal with some of the more exceptional cases."
Rather than just bridging the technology gap, our team focuses on developing end-to-end solutions that deliver tangible business outcomes throughout the organization.
Crucial to our cloud journey
The role of IT is changing. Both Atlassian and the industry are telling us, loud and clear, that IT has an increased role to play in driving the business. Aspirations of the cloud, a remote-first world, and business agility – and the strategic initiatives that support them – are only realized with a strong IT and business partnership. 
We have an opportunity most IT teams only dream about. As an agile, forward-thinking team — supporting other teams that build IT products —we're in an enviable and strategic position to modernize IT for our Atlassian and customers. 
Atlassian IT is 99% cloud-native with limited tech debt. As a result, we are well-positioned to use our advantage by becoming a modern IT showcase to help our customers make this transition. 
"Just look around everywhere. There's an opportunity to take the maturity curve to the next level," says Pandian. "As a leader, I think that's the best playground for us to experiment, learn a lot, and bring a lot of new flavor to the company."
IT team culture and values
Joining IT means stepping into an ecosystem where you'll have countless opportunities to learn, collaborate, problem-solve, and develop vital solutions for the business.
"We really want to encourage our engineers to work on multiple technologies, so that they can upskill themselves," says Srividya Sathyamurthy, Senior Manager of Intelligent Automation. "Everywhere that you go, the focus is around empowerment, growth, and collaboration."
That perspective plays out through initiatives like Innovation Week, a quarterly hackathon, where IT engages in cross-departmental collaborations with other Atlassians to pursue passion projects and learn from each other. 
"You can choose anything," says Vipin Gopinath, Senior Manager of IT Sales & Marketing. "So people love it. Our employee morale significantly increases post-Innovation Week because they all get super pumped. We have gotten a lot of actual production-ready applications from it."
Sathyamurthy also highlights one of our managerial development programs, a cross-disciplinary workshop that brings together leaders from many different teams throughout Atlassian to focus on questions like how to lead without unconscious bias, or conduct performance reviews. "The great takeaway was getting to discuss all of these diverse topics that you might typically go to an M.B.A. program for, but in a matter of weeks. You get to talk openly and learn a lot from your peers and mentors."
Atlassian's core values also play a heavy influence in the IT team's experience.
"At a lot of other companies, you don't hear about the values once you're through onboarding," says Pandian. "But here, I don't think we make any important decisions without bringing in the company values. We actually live by them."
"The values are at play every day." adds Sathyamurthy. "In terms of 'Don't #@!% the customer,' our customers are all the internal teams within Atlassian. We focus on collaborating with them and giving them what they need to improve their own work experience."
Find a role or join our talent community
If you want to be a part of this team that is powering Atlassian to become a cloud-first company, visit our open roles and apply for a suitable position. If none of our open positions are a fit at this point, we promise to send you more information about Atlassian and our upcoming roles and plans, so join our talent community to stay in touch.
Join the Atlassian Talent Community
Don't see an exact role match? No problem! Join our Talent Community and stay up-to-date on company and careers updates relevant to your career.