Get 20% off your first year of Cloud
Cloud loyalty discounts
To help ease your transition from Server or Data Center to Cloud, we are offering existing customers with 1,001+ users a discount when they migrate that can be locked in for 12 or 24 months.
Save on total cost of ownership
Accelerate end user productivity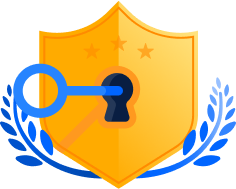 Secure this limited-time offer
Yes! I want to get 20% off my first year of Cloud.
Fill out the form and we'll contact you to discuss the details.
Your existing Server or Data Center license(s) was purchased before February 2, 2021 PT, and is under active maintenance or within 30 days of expiry.
You must migrate 1,001+ users to an annual subscription of the following products and apps:

Jira Software Cloud
Jira Service Management Cloud
Jira Work Management Cloud
Confluence Cloud
Atlassian-owned apps:

Insight - Asset Management
Questions for Confluence
Training for Jira
 
For clarity, this promotional offer does not apply retroactively to existing cloud subscriptions that were not purchased pursuant to this promotional offer and cannot be combined with, or used to extend the duration of, any other promotional offers or pricing discounts. Atlassian may modify or cancel discounts at any time, and this page does not obligate Atlassian to extend any specific discounts for any specified period of time. To see whether you qualify for this limited-time promotional offer, please contact sales.