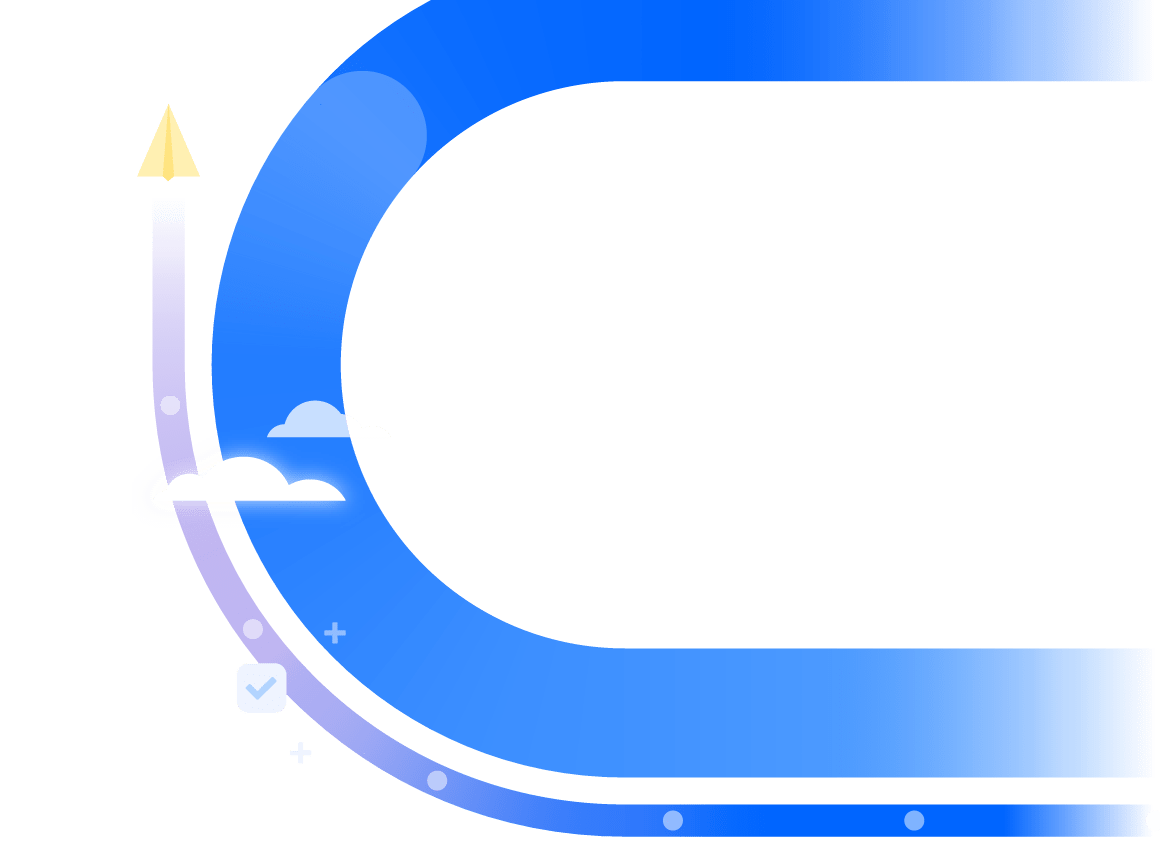 migration Costs and benefits
Invest in a Cloud-first future
Find out how a migration to Atlassian Cloud can bring value to your team — it's the best (and last) upgrade you'll ever do
358%
Average ROI realized by teams migrating to Cloud
---
Average ROI realized by teams migrating to Cloud
---
Findings in a sponsored study by Forrester Research® on migrations to Jira Software Cloud
Customers in the research study saw...
One workday
Saved per week per developer by automating low-level tasks and enabling better collaboration
Reduced support costs
For on-premise infrastructure, with the ability to reallocate to higher-value services
Better user experience
When teams had access to the latest Cloud features and a more performant user interface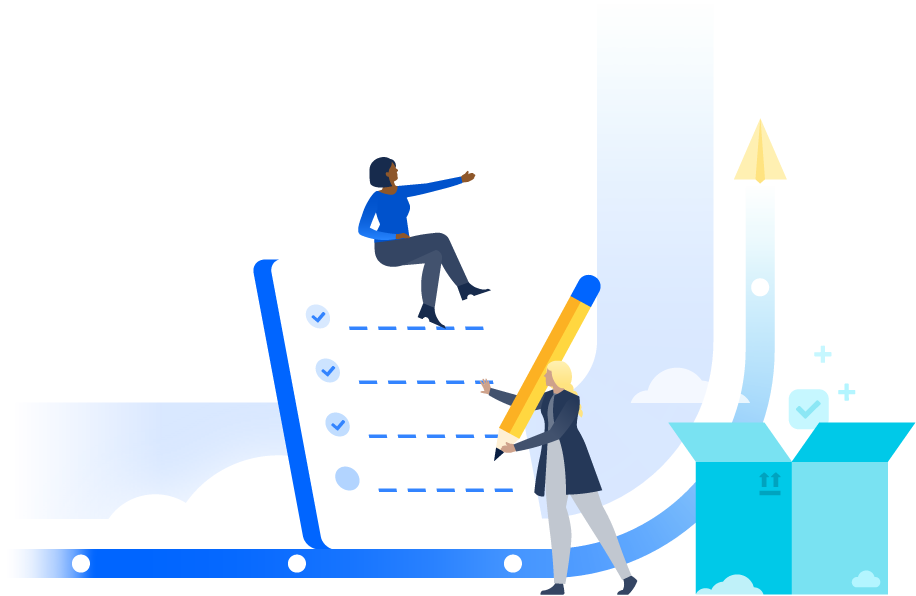 Estimate the costs and benefits of migrating to Atlassian Cloud
Get a quick estimate of how much a Cloud migration will cost, and what your team can win back by migrating.
Subscription price is just one piece of the Cloud cost equation
Talk to our team about the costs and benefits of Cloud, with recommendations tailored to your needs.
Boost your team's productivity
Elevate the impact of IT teams
Save with migration discounts
CLOUD BENEFITS for your team
Win more value with Cloud
Explore how a migration to Atlassian Cloud helps extend value across teams.
Boost your team's productivity
Spend less time on redundant tasks so that your team can develop better products, and regain focus with built-in insights and roadmapping on Cloud.
+20%
productivity boost for developers following a migration to Jira Software Cloud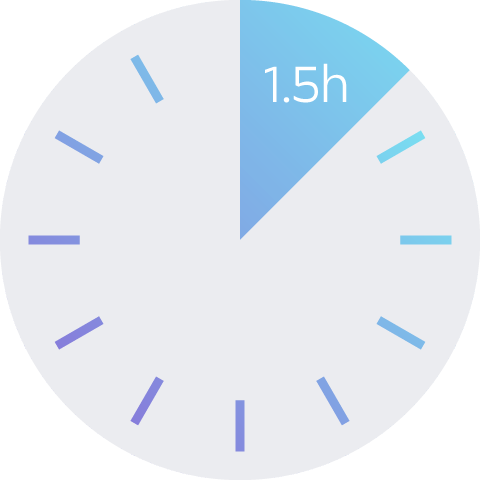 Developers save 1.5 hours per day
Elevate the impact of IT teams
Offload maintenance and security tasks to Atlassian, and let your team focus on the work they've been wanting to get to in the backlog.
+50%
time reallocated by IT teams to more impactful work, leading to a 95% CSAT score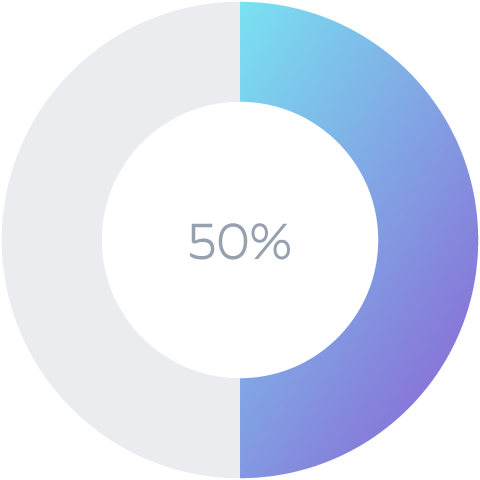 Total Economic Impact™ of Atlassian Cloud
Save with migration incentives
Learn if you're eligible to save on your Cloud migration by taking advantage of the following incentives from Atlassian.
Save on unused Server maintenance contracts
Get a credit toward your annual Cloud subscription, which covers the prorated value of unused self-managed maintenance contracts.
Avoid double-paying for Server and Cloud
Purchase an annual Cloud subscription with 1,001+ users, and we'll extend your self-managed subscription for up to one year free.
Claim free Cloud Migration Trial
Explore Cloud-only features, assess your migration requirements, and test a data migration.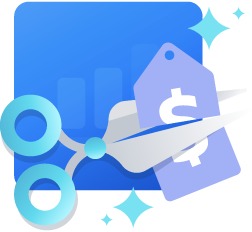 Atlassian can help you figure out your eligibility for migration discounts
The information on this page contains forward-looking statements, which involve uncertainties when providing estimated effective dates. All forward-looking statements involve known and unknown risks, uncertainties, and are subject to change.
Get ready to invest in Cloud
Take the next step by starting a free Cloud migration trial and building your Cloud business case today.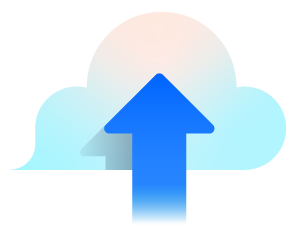 Try out Cloud for free
Get more time to evaluate your move to Cloud and build a proof of concept with our free Cloud migration trial.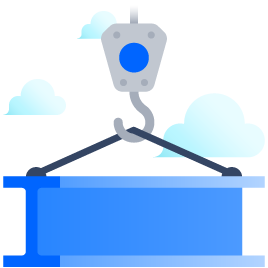 Build your Cloud business case
Communicate the value of Cloud, including understanding total cost of ownership, ROI, and how Cloud can support your business objectives.
A Cloud investment is in your future
Start your Atlassian Cloud cost-benefit analysis today, and ask our team your top Cloud cost questions.