Compliance at Atlassian
Atlassians are industry leaders in security, compliance, third party audits and certifications, which support all our customers' compliance needs
Moving to the cloud means protecting sensitive workloads while achieving and maintaining Compliance with complex regulatory requirements, frameworks, and guidelines. Our team is constantly working to expand coverage to help organizations meet compliance needs.
Atlassian's Compliance Program
Our cloud products regularly undergo independent verification of their security, privacy, and compliance controls, achieving certifications, attestations of compliance, or audit reports against standards globally. 
We also have a dedicated resource center with white paper mappings against frameworks and laws where formal certifications or attestations may not be required or applied.
Atlassian Cloud certifications and the compliance standards that we satisfy against
General information about industry specific and regional regulations
Stay up to date with industry news and aligned industry best practices
Documentation to aid your own reporting and compliance efforts
Our compliance certifications
Learn more about Atlassian's featured certifications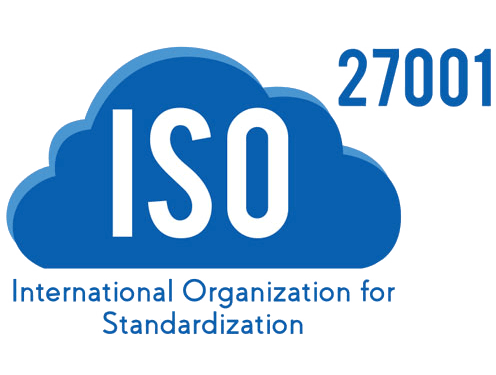 ISO/IEC 27001
ISO 27001 is specification for an information security management system (ISMS), which is a framework for an organization's information risk management processes.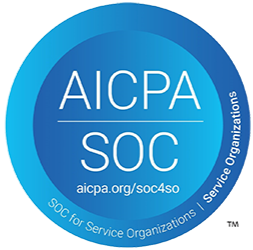 SOC 2
SOC 2 (System and Organization Controls) is a regularly refreshed report that focuses on non-financial reporting controls as they relate to security, availability, and confidentiality of a cloud service.
FedRAMP
The Federal Risk and Authorization Management Program (FedRAMP) is a U.S. Federal government-wide program that provides a standardized approach to security assessment, authorization, and continuous monitoring for cloud products and services.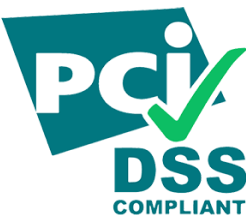 PCI DSS
The Payment Card Industries Data Security Standard is an information security standard for the handling of credit card information.
VPAT
The Voluntary Product Accessibility Template is a document used by providers to self-disclose the accessibility of a particular product.
Compliance offerings
---
To help you with compliance and reporting, we share information, best practices, and easy access to documentation. Our products regularly undergo independent verification of security, privacy, and compliance controls, achieving certifications against global standards to earn your trust. We're constantly working to expand our coverage.
Filter by region
Global, Asia Pacific, Canada, EMEA, Latin America, USA
Filter by category
Certifications/Attestations, Law/Regulations, Alignments/Frameworks
Filter by industry
Financial services, government and public sector, healthcare and life sciences, retail, media and entertainment, education
Find compliance certificate
Learn more about all of Atlassian's compliance certifications
Vendor Management and Security Assessment Program
View how we manage and work closely with vendors to track their remediation efforts.
The Atlassian Controls Framework
Our holistic and structured approach to compliance and accross Atlassian's products and infrastructure.
Cloud Security Alliance Membership
We routinely update a Consensus Assessment Initiative (CAI) Questionnaire and make it publicly available to view.
Risk Management Program
Read more about how we integrate enterprise risk management throughout the organization and our products.
Get more visibility into our cloud platform roadmap
We're committed to providing visibility into our upcoming security, compliance, privacy, and reliability releases wherever possible.
Have more questions about our compliance program?
Do you have cloud certifications? Can you complete my security & risk questionnaire? Where can I download more information?
Trust & security community
Join the Trust & Security group on the Atlassian Community to hear directly from our Security team and share information, tips, and best practices for using Atlassian products in a secure and reliable way. 
Atlassian support
Reach out to one of our highly-trained support engineers to get answers to your questions. 
Relevant products and features
Project and issue tracking
Jira Cloud
enterprise work management
Jira Server and Data Center
enterprise agile planning
Jira Align
high-velocity itsm
Jira Service Management
high-velocity itsm
Jira Service Management Server and Data Center
document collaboration
Confluence Cloud
document collaboration
Confluence Server and Data Center

Plan, Track, & Support
Jira Product Discovery
Git code management
Bitbucket Cloud
Git code management
Bitbucket Server and Data Center
VISUAL COLLABORATION
Trello
VISUAL COLLABORATION
Trello
modern incident response
Opsgenie
incident communication
Statuspage
help desk service management
Halp
Developer collaboration
make smarter decisions
Atlassian Analytics
PLAN, TRACK, & SUPPORT
Jira Work Management

Collaborate
Atlas
Identity & Security
Atlassian Access
Continuous Delivery Pipeline
Bamboo Server and Data Center VPAT
Centralized Identity Management
Crowd Server and Data Center
enterprise agile planning
Jira Align Server and Data Center